Microsoft MVP summit is a technical conference exclusively for "current" Microsoft MVPs. Microsoft invites all the Microsoft MVPs to attend this global event. Microsoft MVP summit 2018 is my 3rd MVP summit. This conference is hosted in Redmond (Microsoft campus) and Seattle. One section of this post covers Microsoft MVP Summit Return On Investment (ROI) so keep reading! We celebrated the 25th anniversary of MVP award program grandly at MVP Summit 2018.
If you are Microsoft MVP and never made to Microsoft MVP summit then, trust me you are missing most glamorous (#1) benefit of being a Microsoft MVP. Make sure; you attend the event Microsoft MVP Summit 2019! I know there are loads of planning and arrangement required to make this happen. But your investment of money and time entirely worth attending MVP summit.
What is Microsoft MVP?
Microsoft MVP is NOT a certification program. Microsoft MVP is the award provided by Microsoft to acknowledge the contribution towards technical community. There are no monitory benefits associated with this award.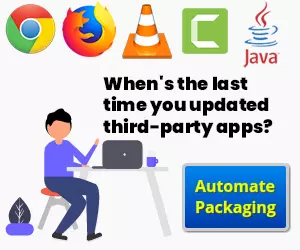 Microsoft MVPs are technology experts who passionately share their knowledge with the community. The Microsoft MVP awardees actively share their technical expertise with the different technology communities related directly or indirectly to Microsoft.
Read more details about Microsoft MVP.
Microsoft MVP = Award for Technology Community Contribution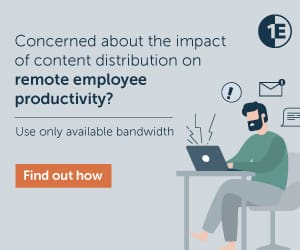 MVP IS NOT a Certification
What is Microsoft MVP Summit?
Microsoft MVP summit is a yearly educational and networking event conducted by Microsoft. Microsoft MVP summit is the most significant conference for Microsoft MVP community. This event helps each Microsoft MVPs to interact with Microsoft product group and provide feedback about their products.
Microsoft MVP summit is the event that gives you an opportunity to interact with other MVP colleagues around the world. Microsoft is a perfect host with loads of social networking events along with in-depth technical content (MVP NDA is between Microsoft and you as an MVP only).
MVP Summit = Educational & Networking Event exclusively for Microsoft MVPs
Return On Investment (ROI) – Microsoft MVP summit
The technical learning you get from product groups, and other MVPs colleagues during the MVP summit is unimaginable. In my experience, it's more than hundred (100) hours of reading technical documentation and video tutorials.
Don't get me wrong, and there is not only technical learning with MVP summit. Instead, this event gives you an opportunity improve your writing, reading, interpersonal, networking, and marketing skills.
I can talk from SCCM/Intune MVP perspective, and I don't know much about how other MVPs feel about the ROI. I assume it will be same for all MVPs.
Microsoft MVP Summit ROI = 100%
SCCM – Intune MVP – The Experience
We have a great bunch of individuals in SCCM and Intune MVP group. When you combine all the experience of MVPs in that group then, it covers unmatchable corporate device management experience. I'm privileged, honored, and humbled to be part of this excellent group.
Kudos to Microsoft Program Manager Cathy Moya, Djam, an entire product group to provide an excellent experience and to learn with all technical and non-technical sessions.
SCCM hackathon projects are special for SCCM and Intune MVP group. This helped me to understand the product development life cycle and deep level technical knowledge about each component of the product.
SCCM Intune MVP = Awesomeness
India MVP – The Experience
It's a long journey for India MVPs and it took more than 18 hours for me to reach Seattle from Bangalore. I'm proud and honored to be part of India MVP group. Special thanks to Deepak Rajendran to organize unforgettable MVP Summit 2018. And special thanks to all the MVP colleagues.
I know Asia, India, and European MVPs have to go through jet lag issues. There are some interesting tips we can cover in some of the SCCM Facebook Live sessions hosted in CofigMgr FB group.
Avoid Jet Lag = Trick worked 100%
Personal Experience
I had a great time meeting fellow MVPs and technology experts from Microsoft product groups. I know Eswar very well since last eight years but never met him in person. This MVP summit was given me an opportunity to meet him and share a room with him 😉
My wish to Meet up with Mr.Social Media rock star Harjit got full filled. It was great to have some conversation with great SCCM/Intune MVPs like Paul Winstanley and Maurice Daly for the first time. It was a pleasant surprise to meet (first time) Wayne McGlinn at this MVP summit.
In-Person Conversations = 100% Worth