SCCM ConfigMgr current branch (CB) 1610 has released on last Friday (18th Nov 2016). SCCM CB 1610 comes with loads of features and upgradation process via updates and servicing channel is very easy. It's just couple of clicks and you are done with SCCM CB 1610 upgrade. You can directly upgrade your SCCM CB 1511 server to 1610. No need to go through all the other upgrades (1602/1606) available in your SCCM CB console. More details are available in the blog post here. The SCCM CB 1610 upgradation process is straight forward as I explained in the previous blog post video here.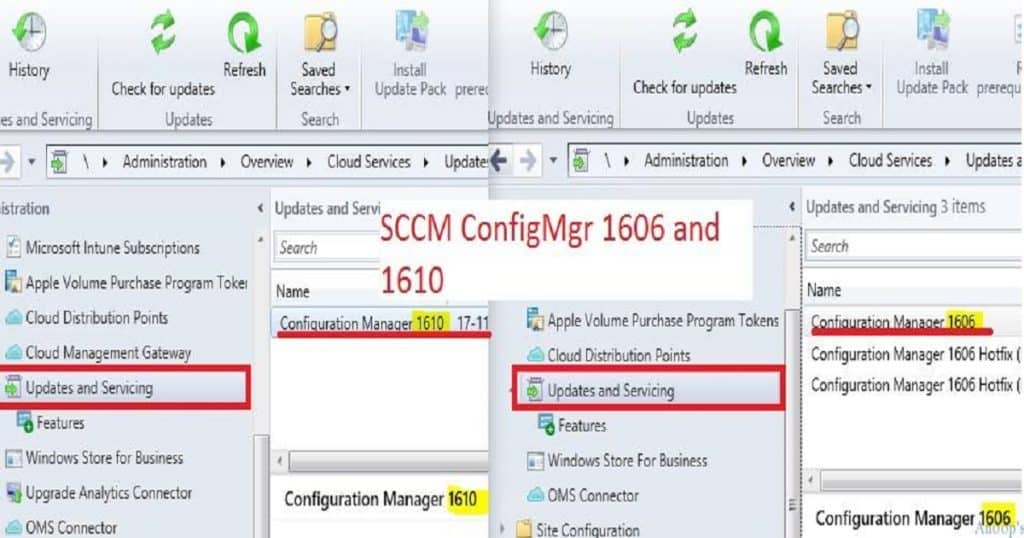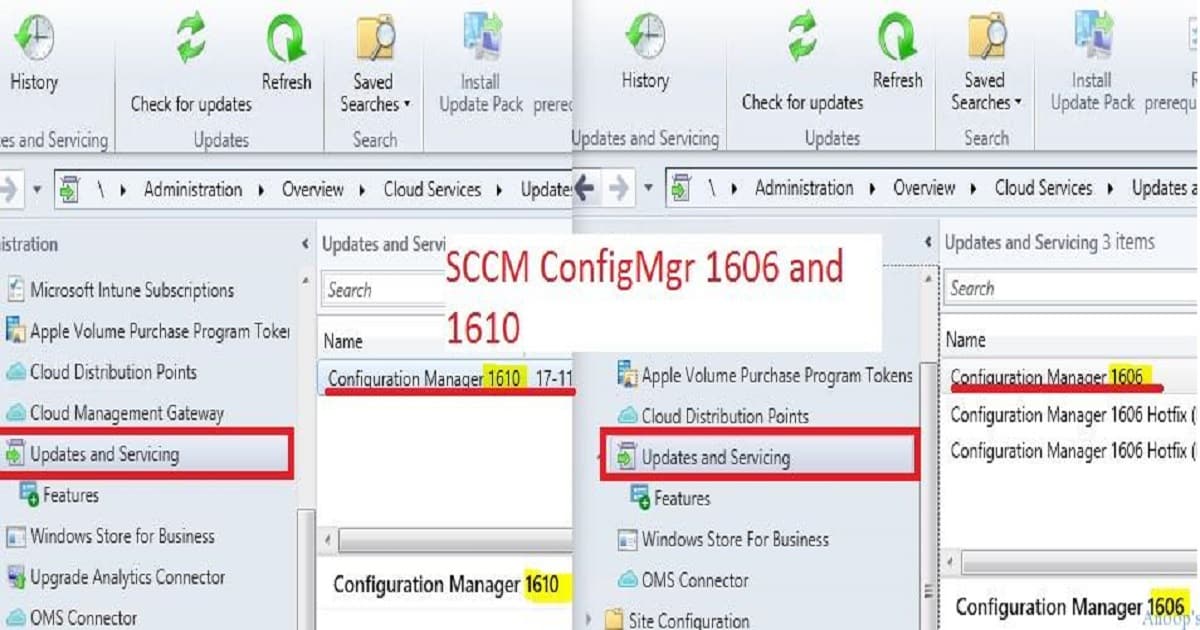 In this post, I'm sharing a comparison video of features between SCCM CB 1606 and 1610. These features discussed in the below video is very important for upcoming changes to SCCM ConfigMgr CB. If you are using hybrid version of SCCM CB to manage mobile devices and domain joined machines then the configuration and compliance policy updates are very important. I think, SCCM team invested loads of time improving the features of their product. SCCM CB is moving away from old fashion boundary setting like fast and slow boundaries. Rather investing more on current and neighbour boundary groups. This will help to evolve the product further in upcoming versions.
What is New in Version of SCCM 1610 feature comparison includes Boundary groups – current and neighbour boundary groups, Improvements on Windows Store for business, Cloud Management Gateway (internet client management), Immediate Policy sync for Intune-enrolled devices, Changes in Configuration and compliance policies, Lookout integration with SCCM CB 1610, Client Peer cache settings – client peer cache dashboard, enforcement of grace period, Content size filter in Software update ADR and monitoring of loads of components have been updated and new dashboards have been included.
Summery of features which I covered/compared in the following video :-
New Features as part of SCCM CB 1610 updates and servicing
Boundary Changes – Improvements for boundary groups – current boundary group vs neighbour boundary groups
Improvements Windows Store for Business  – Modify the client secret key and delete a subscription to the store from SCCM Console
Cloud management gateway for managing Internet-based clients – Cloud management gateway provides a simple way to manage Configuration Manager clients on the Internet.
Immediate Policy sync for MDM channel Intune-enrolled devices
Configuration policies – New policies included in SCCM CB 1610 – Android (23), iOS (4), Mac (4), Windows 10 desktop and mobile (37), Windows 10 Team (7), Windows 8.1 (11), and Windows Phone 8.1 (3).
Compliance Policies settings improvements -Lookout integration compliance Policies
Windows 10 Edition Upgrade Policy can be applied for SCCM CB 1610 – Now available for Intune and SCCM clients
Client Agent – Client Peer Cache helps you manage deployment of content to clients in remote locations. Peer Cache is a built-in SCCM solution for clients to share content with other clients directly from their local cache. Enable Configuration Manager client in full OS to share content to Yes.
Customizable Branding is also included in the SCCM CB 1610
Enforcement grace period is one of the nice feature included in SCCM CB 1610
Another nice feature included in SCCM CB 1610 Software Update ADR is Content Size
Monitoring – Compliance policies Dash board and Client Data Source Dashboard