How to change Windows 10 Professional version/edition to Enterprise? > This is explained in my previous post here. The manual process explained in the previous post is suitable for thousands of machines. Rather we can use SCCM Current Branch 1511 default compliance settings policy can be used to automate the Windows 10 version change process. Follow the following path in SCCM CB console "\Assets and Compliance\Overview\Compliance Settings\Windows 10 Edition Upgrade". Right click on Windows 10 Edition Upgrade node and click on "Create Edition Upgrade Policy".


On "Create Edition Upgrade Policy" Wizard, you need to specify the name of the SCCM compliance policy for Windows 10 edition upgrade "Windows 10 Pro to Ent". Specify the target version of Windows 10 edition you wanted to upgrade. In the scenario, I choose to upgrade my Windows 10 Professional edition to Enterprise edition (SKU Upgrade Device to Windows 10 Enterprise).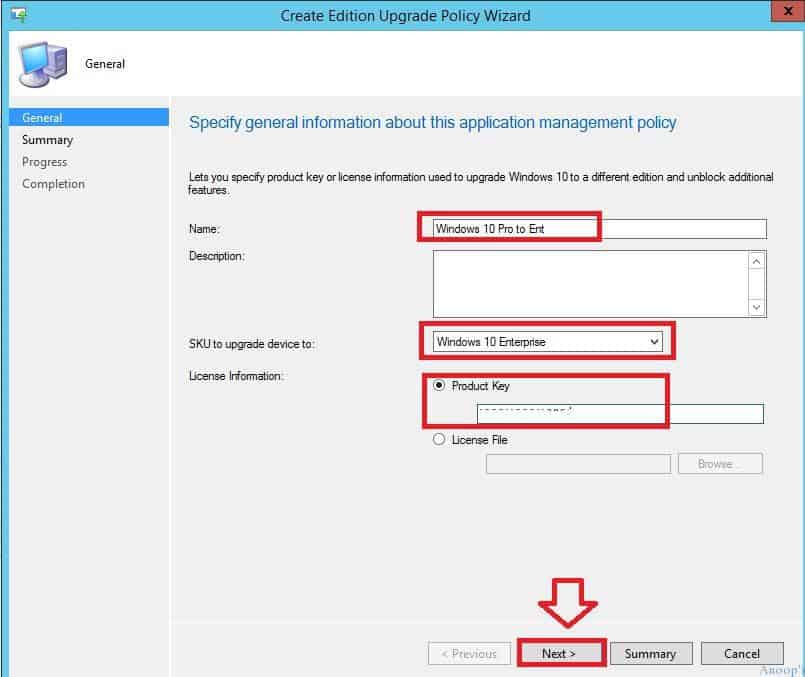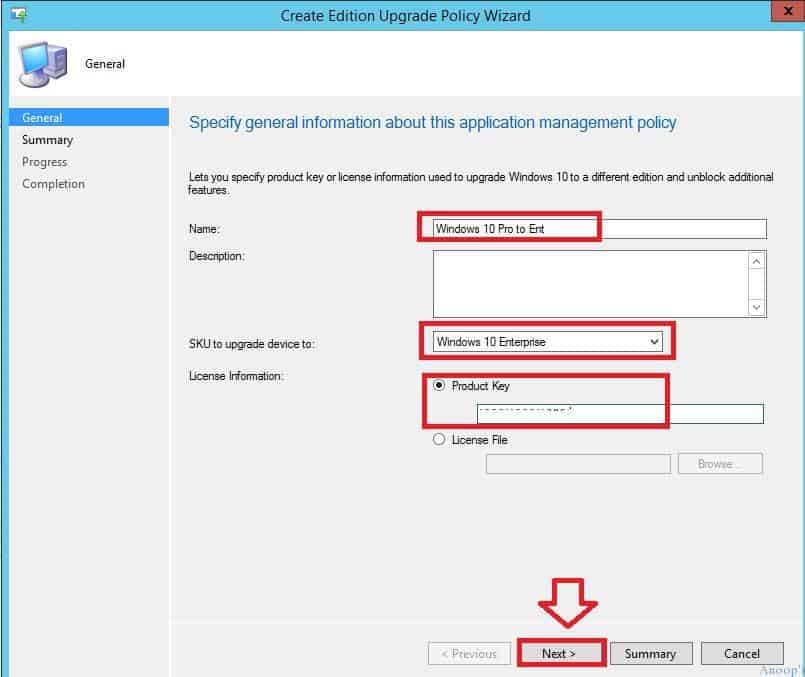 The above is the only one configuration page in this SCCM CB compliance policy for Windows edition upgrade. Once the policy is created, you need to deploy this policy device or user collection.

Once deployment is created and targeted to user/device collections, the SCCM CB console view will be like this :- Remember to set Deployment action to "Remediate" rather than "Monitor".


Give ample to time to Intune MDM / SCCM full client to evaluate compliance policy for Windows 10 edition upgrade. You can check the status of the compliance policy from "\Monitoring\Overview\Deployments\Windows 10 Pro to Ent Status to Test Users". You can see CI Name = "Windows 10 pro to Ent" and targeted to User collection Test Users.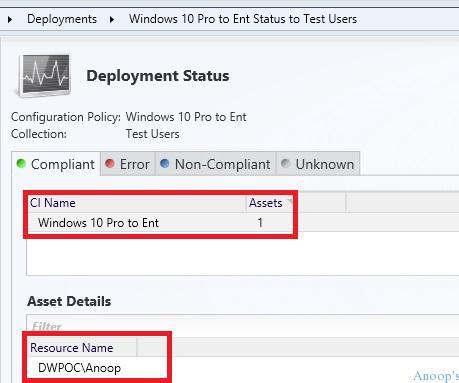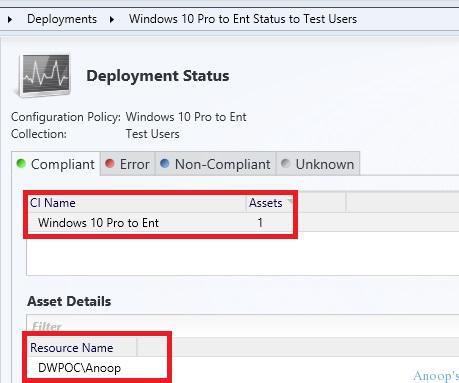 More compliance status can be viewed SCCM CB Asset Message pop as shown in the following picture :- Settings performed on the Windows 10 MDM client device – Edition Upgrade Identifier, Edition and Product Key.