HTMD Community is planning to arrange HTMD Monthly User Group Events for 2023. The first event is scheduled for 20th January 2023. All the monthly events would be digital or online events. More details on the free event registration link are given below.
We hope to share the latest and greatest knowledge from the device management world. We plan to cover Windows 365, Intune, SCCM, and Windows 11 topics in the monthly user group meetings.
The HTMD community organizes free user group meetings, and these events are here to help you with real-world problems in the device management world. Feel free to join if you want to learn Windows 365, SCCM, and Intune. There are also free training videos from HTMD. The links are available in the below section of the post!
You can join the HTMD Community meetup group to get notifications and agenda details of monthly user group events. HTMD Community team has done a video on Emerging Trends in Workplace Technologies in 2022 and Expectations for 2023. We will try to concentrate on emerging technologies in each user group event.

Jan 2023 HTMD Monthly User Group Events
The following are the details of the first event scheduled for the 20th of January, 2023. The registration and MS Teams meeting links are given in the below section. More information on the agenda will be published later.
Date – 20th Jan 2023
Duration – 2 Hours
Time – 11 AM to 1 PM IST (5:30 AM to 7:30 AM GMT)
Agenda:
Very Short Intro – 5 Minutes
Life Beyond MSfB – Joy and Anoop – 30 Minutes
Windows 365 and Remote Actions – Jitesh and Anoop – 30 Minutes
The Easiest way to setup HTTPS communication within SCCM – Deepak Rai – 45 Minutes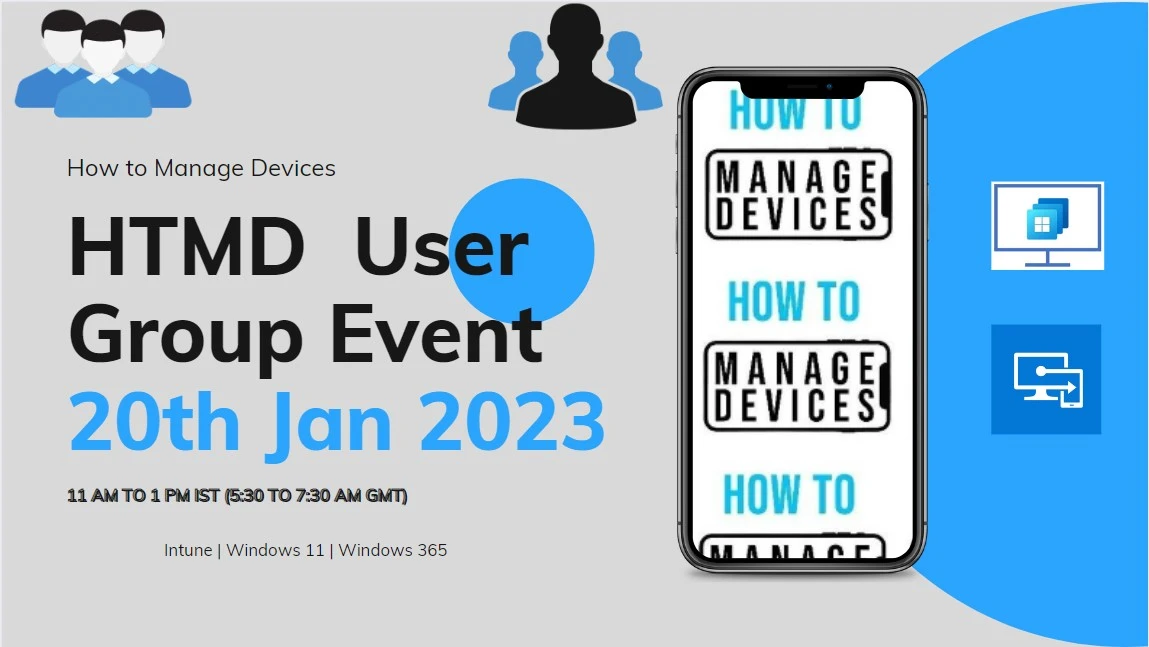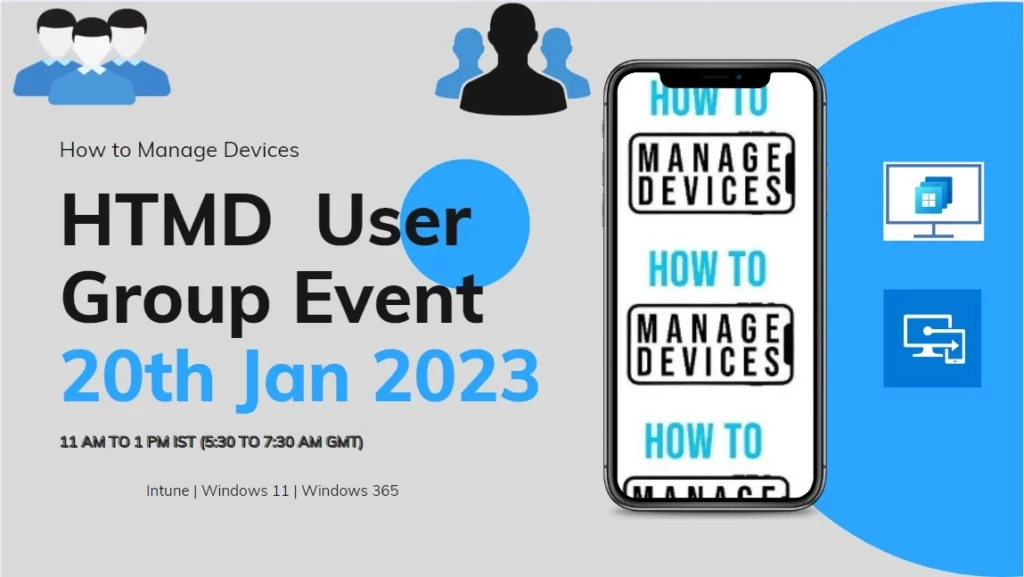 Registration Details – How to Join
You can join the HTMD Community meetup group and register for all the monthly events, including the one planned for 20th January 2023.
Register -> HTMD Community User Group Jan 2023, Fri, Jan 20, 2023, 11:00 AM | Meetup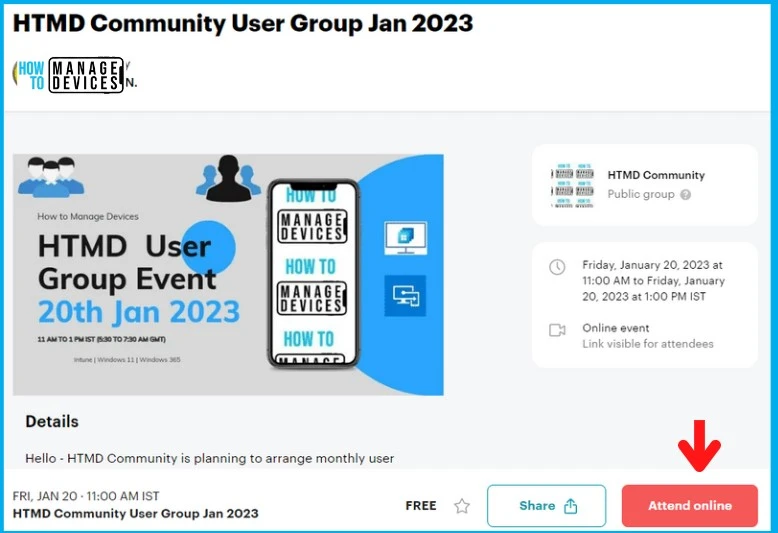 Author
Anoop C Nair is Microsoft MVP! He is a Device Management Admin with more than 20 years of IT experience (calculation done in 2021). He is Blogger, Speaker, and Local User Group HTMD Community leader. His main focus is on Device Management technologies like SCCM 2012, Current Branch, and Intune. He writes about ConfigMgr, Windows 11, Windows 10, Azure AD, Microsoft Intune, Windows 365, AVD, etc.