We have hosted a discussion panel on Emerging Trends on Workplace Technologies 2022, and the communities (HTMD Community) take on it. We also discussed the expectations for 2023. The use of technology in the workplace has continued to evolve and become more complex in the year 2022.
Emerging workplace technologies is one of the key discussions we have in the HTMD Community 2022 wrap-up discussion. Many organizations have adopted advanced automation and artificial intelligence (AI) Ops systems to increase productivity and efficiency. Most organizations concentrate on end-user experience monitoring tools.
According to Gartner reports, unified Endpoint Management (UEM) technology is becoming increasingly important for businesses of all sizes. Microsoft UEM technology helps an organization resolve complex problems and modern security risks.
In the following video recording, we discussed HTMD Conference 2023 and why we didn't have any HTMD Conference for the year 2022. You

Central management and control of the organization's Endpoint devices, such as laptops, desktops, smartphones, and tablets. This helps businesses to improve security, reduce complexity, and increase productivity across their entire network.
Windows 365
Windows 365 Cloud PC was and still is exciting for all in the discussion panel. This makes many end-users lives easy, and working from anywhere becomes more truthful after Windows 365.
We also discussed some exciting features coming into Windows 365, such as Offline mode, SSO, etc. Most of these are already there in Windows 365 public roadmap slides presented in Asia Windows 365 user group event.
It would be an exciting feature to have Windows 365 support for Multi-session VMs similar to AVD. This help organization reduces the complexity of managing all the VDI infrastructure from the cloud. We also discussed the rumors that Windows 365 + AVD team will get merged under Panos Panay's organization within Microsoft.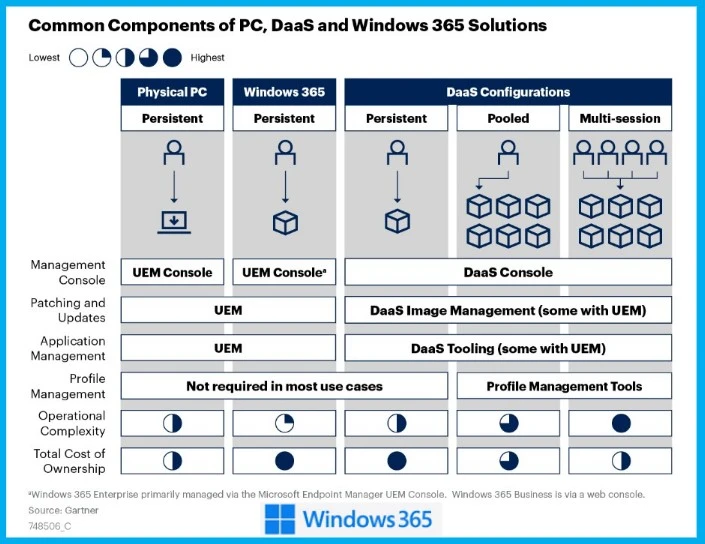 End-User Experience Tools for Workplace Echo System
In our discussion, it was evident that most organizations keep the end-user experience as one of their top priorities. To get real-time feedback from end-users, you need a robust tool that can continuously assess the end-user experience with robot users, etc.
Nexthink
Dynatrace
Systrack
Aternity
We also talked about emerging technologies from Absolute and Intel. Remote and modern management of BIOS and Encryption.

Microsoft 365 – Intune
We discussed daily or weekly updates of Intune, causing a workload for the engineers. Many of them are losing track of updates that happen every week. Some curious questions were also raised: When is the Intune Server support coming? Is there any possibility of this?
We also briefly discussed licensing concerns of charging additional licensing over the premium licensing cost. However, many exciting features are coming into Intune with other expenses. Let's check some of the most exciting features for our panelists.
ASOP Enrollment
MAM Tunnel for mobile devices
Concerns with deletion or cleanup of Microsoft Store for Business (MSfB) apps
SCCM Vs. Tanium Discussions
It was interesting to discuss SCCM Vs. Tanium quickly. Tanium topic. It seems Tanium is there for some specific scenarios, and many organizations are trying to fill in some gaps with Tanium. However, there are some opportunities for improvement from Tanium's side, as per our quick discussion.
SCCM Vs. Tanium – Tanium eating up all the memory?


macOS Management Jamf Vs. Intune
We also discussed quickly on macOS Management Jamf Vs. Intune. Why are most of the part Jamf and Intune "co-management" organizations moving to pure Intune management? Some key points were Switching to Intune MAM and Intune Compliance policies capabilities.
macOS Intune
Jamf
Bug fixes
Switching to Intune MAM – compliance policies
Inventory Issues with Jamf
Jamf and Intune Co-management

Full Video – Emerging Trends on Workplace Technologies 2022 HTMD Community Wrapup and Expectations for 2023
The HTMD community leaders came together and discussed the 3 most exciting "tech" things that happened in 2022. And what do you expect in the year 2023? We also conducted a similar panel discussion in 2021 as well.
Author
Anoop C Nair is Microsoft MVP! He is a Device Management Admin with more than 20 years of IT experience (calculation done in 2021). He is Blogger, Speaker, and Local User Group HTMD Community leader. His main focus is on Device Management technologies like SCCM 2012, Current Branch, and Intune. He writes about ConfigMgr, Windows 11, Windows 10, Azure AD, Microsoft Intune, Windows 365, AVD, etc.