I have recently written about Hyper-V backup using Altaro VM backup. You can Install, Configure, and Backup Hyper-V VMs with an Altaro VM backup using my step by step guide mentioned above. In this post, you will see 1. Hyper-V VM Restore and 2. How to Boot a Hyper-V VM from Backup using Altaro VM backup.
Highlights of Hyper-V VM Restore Options
The following are the restore options available in the Altaro VM backup. I have explained how to restore VM as a clone in the below video tutorial.
Restore as Clone
Restore to a different Host
File Level Restore
Exchange Item Level Restore
Boot from Backup
Sandbox Restore
Video Tutorial – Restore VM as Clone
How to Restore a Hyper-V VM as Clone?
Restore VM as a clone is a useful option for me and many times it helped to get back VMs in the best previous configuration. In restore clone process Hyper-V VM backup will be restored to a new location and will be given a new name. It won't impact the original VM, and this process won't overwrite the original guest VM.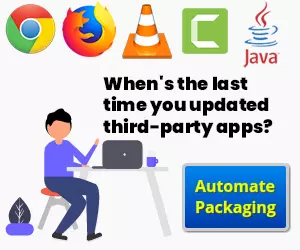 Restore clone VM will help you to troubleshoot two different configurations of the VMs. The side by side cloned VMs will also help to identify the changes happened on this VM. A better way to check the previous known good configurations is explained in the below section Boot from Backup. The following steps will help you in Hyper-V VM Restore process.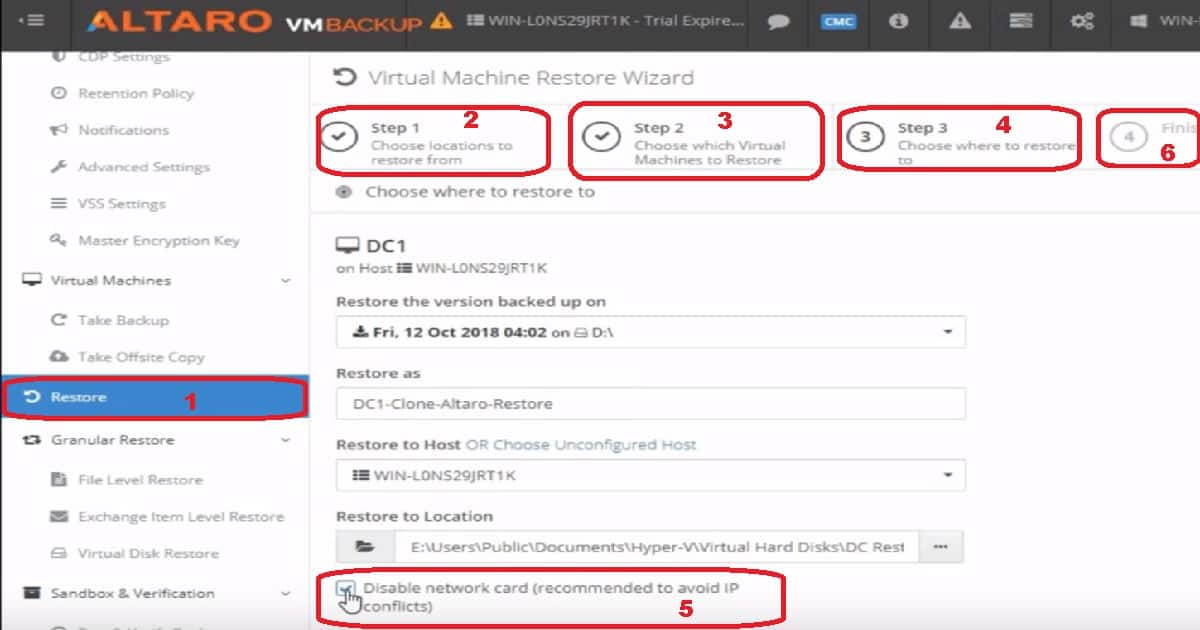 Click on Restore button from Altaro VM Backup console
Choose the backup location where your Altaro Hyper-V VM backup is stored. In my scenario, it had stored in an external HDD (D: Drive)
Click on Next button
Select the Hyper-VM which you want to restore as a clone. I selected DC server to restore.
Select the location where the VM should be restored. You can select which version of backup you want to restore, Name of the restored VM, Hyper-V host machine to restore, Restore file location. I created a new folder to store all the files and HDD of restored VM
You can Enable or Disable the checkbox "Disable network card (recommended to avoid IP conflicts)"
Click on Restore from Altaro Virtual machine restore wizard to start the restore process. The restore process is going to take time depending on the backup location and the size of the VMs.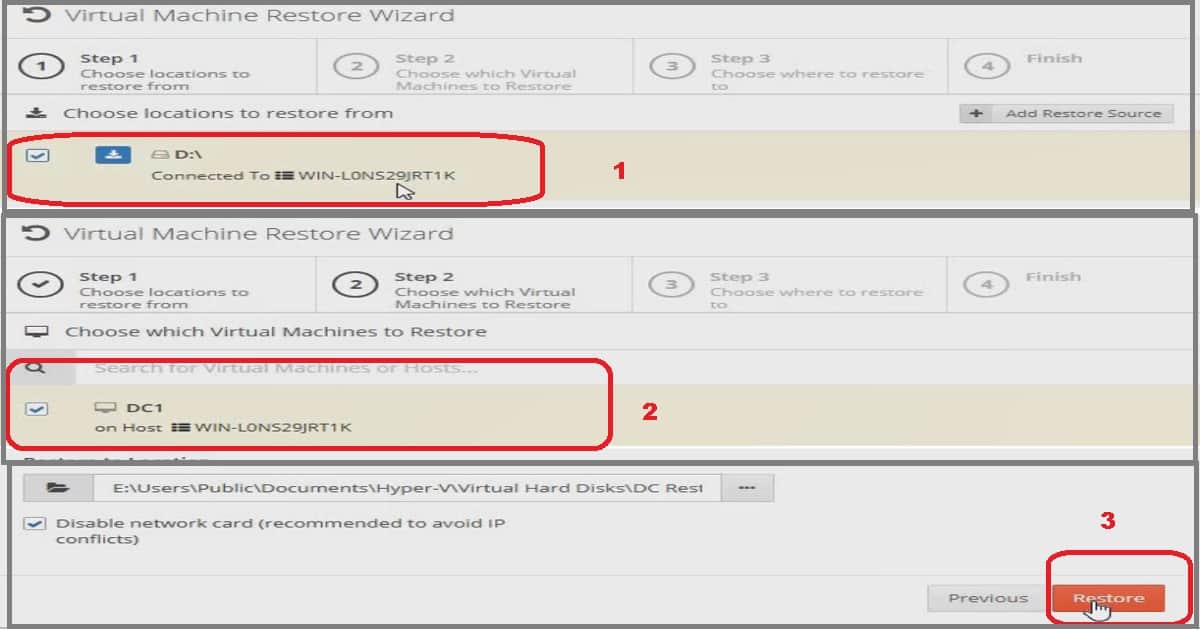 How to Monitor the Hyper-V VM Restore Progress?
You can monitor the status of Hyper-V VM restore from Altaro VM backup dashboard. You can check the status of the restore from "Active & Upcoming operations" in the dashboard.
The restore status is almost real-time, you can see the percentage of details about the Hyper-V VM restore from the dashboard.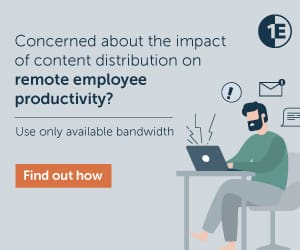 Validate Cloned Hyper-V VM
Once the restore completed, you can log in to Hyper-V host and start the cloned VM. As I mentioned above, this restore process helped me to troubleshoot on some of the SCCM related issues.
DC1-Cloned-Altaro-Restore is the cloned VM.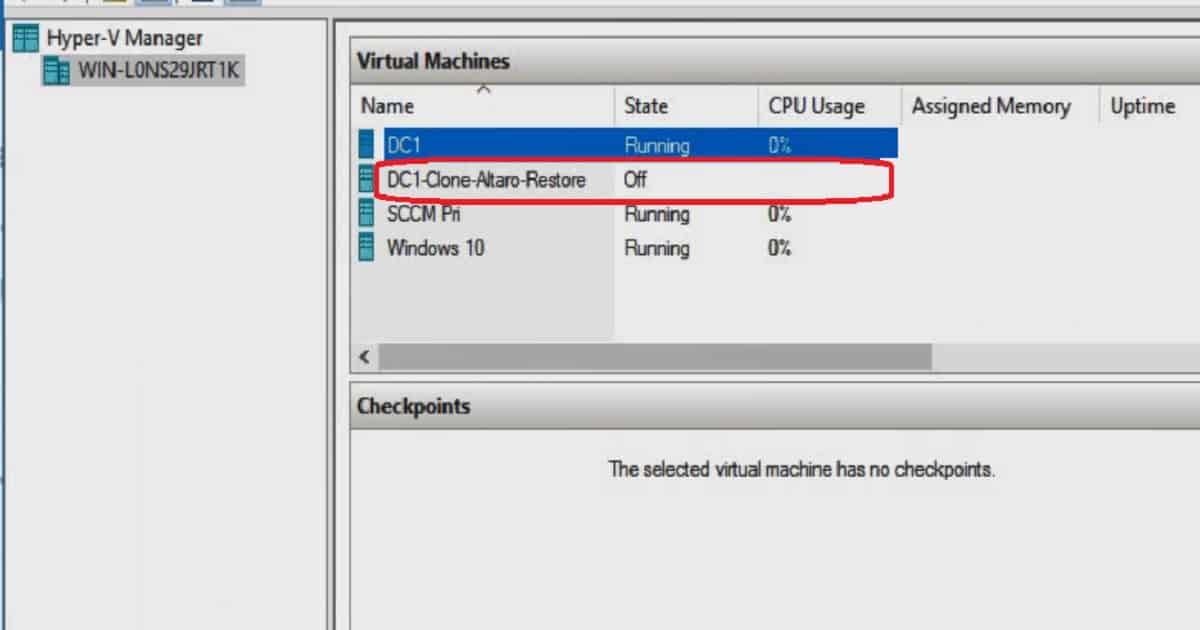 What is Boot from Backup?
The Boot from Backup is one of my favourite feature of Altaro VM backup which allows you to instantly boot any Hyper-V VM version directly from the backup location. This will help you to reduce the downtime of your critical business application.
There are two options available when Booting a VM from your Altaro VM Backups:
Verification Mode
Recovery Mode
What is Boot from Backup Verification mode?
As the name suggest, this is very helpful in troubleshooting. You don't need to waste your restore restoring the entire VM to validate the configuration. Using Boot from backup verification mode feature, you can instantly boot up your backed up VMs in read-only mode. And moreover, the changes made to the booted VM will be discarded when verification is completed.
What is Boot from Backup Recovery mode?
The "Recovery mode – boot from backup" feature is one of my favorite features. If disaster strikes, the Hyper VM can be booted up instantly from the backup drive. This boot option gives you minimal downtime for your critical application. Simultaneously, you can restore the VM to the Hyper-V host. A simple guest VM reboot completes the recovery process and preserves any changes done while the VM was booted.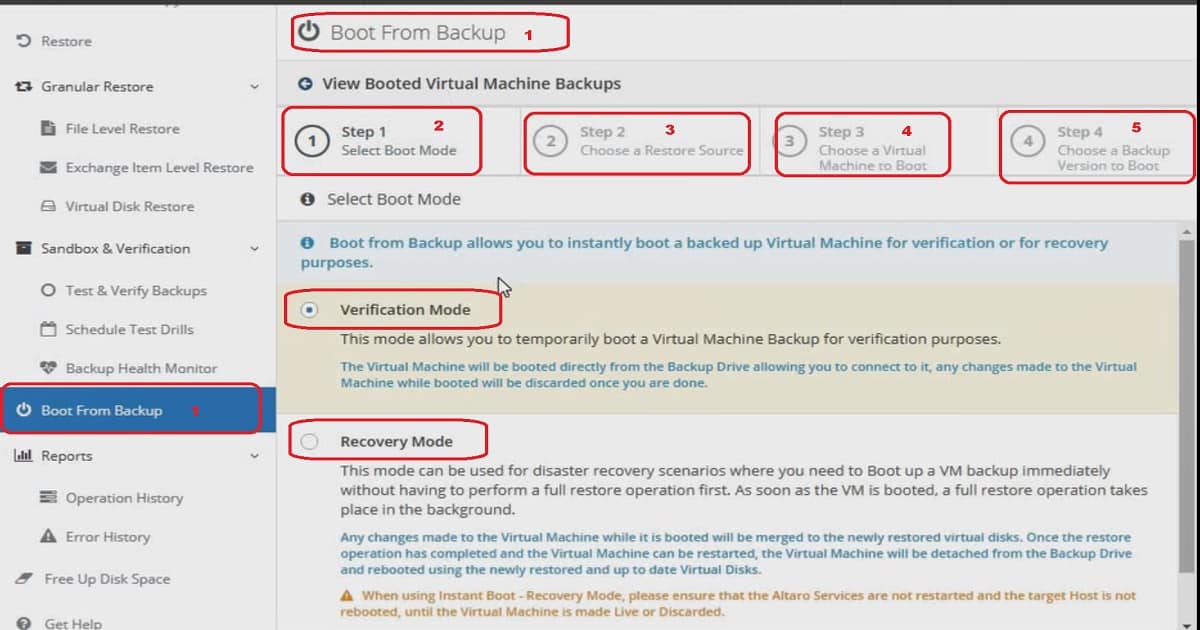 Click on Boot from Backup
Select Boot Mode from the Boot from backup page. You can either select Verification or Recovery mode
Choose a Restore Source
Choose a Virtual Machine to Boot
Choose a Backup version to boot
Resource: