Microsoft recently released the latest version of MDT 8456. You would be able to build Server 2019 with the latest version MDT 8456. This version comes with Windows 10 1809, Server 2019, and SCCM 1810 support. You can download the latest version of MDT 8456 from here.
Related Posts
What is MDT?
The MDT is Microsoft Deployment Toolkit, and it's formerly known as Business Desktop Deployment (BDD). The MDT is an application which provides network deployment of Microsoft Windows Operating Systems ability.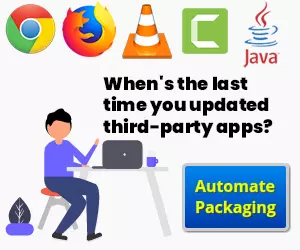 The MDT is a free tool for automating Windows and Windows Server operating system deployment. If you have an SCCM environment, you can integrate SCCM with MDT to provide more enhanced features (UDI and ZTI) to your OS deployment process.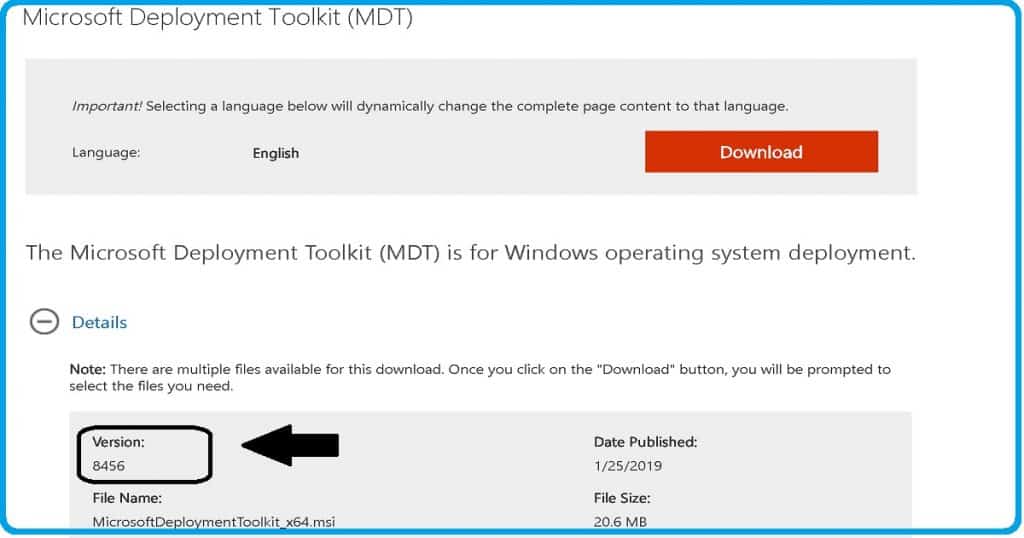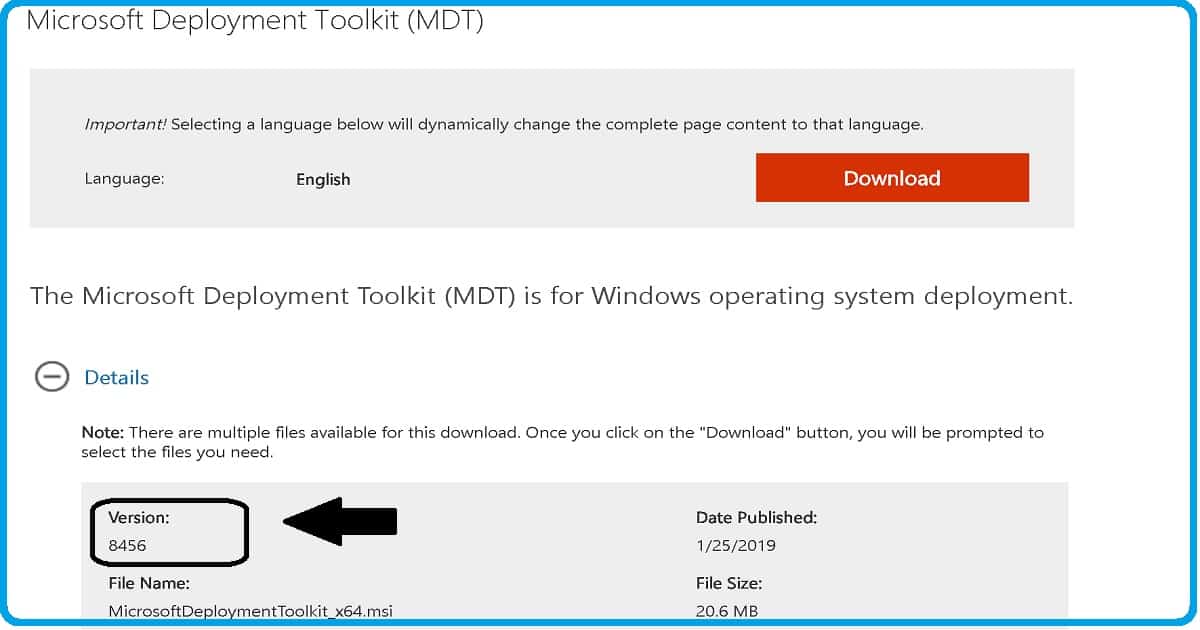 MDT Prerequisites
MDT has some prerequisites. I would recommend you to make sure all those prerequisites are in place before installation or upgrade.
Microsoft .NET Framework 4.0
Windows PowerShell version 3.0
Latest Windows ADK
Latest SCCM instance if you want to use ZTI or UDI
New Features of MDT 8456
The latest version MDT 8456 comes with many new features. Some of the significant features are updated below. They are other bug fixes and features available in the product which are not listed down. But, I would recommend installing the latest version MDT 8456 to get more details.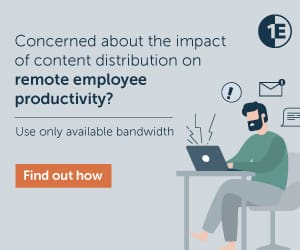 Nested task sequence support for LTI scenario
Modern language pack support
Support for Configuration Manager version 1810
IsVM evaluates to False on Parallels VMs
IsVM = False when VMware VM is configured with EFI boot firmware
Gather doesn't recognize All-in-One chassis type
MDT doesn't automatically install BitLocker on Windows Server 2016
BDEDisablePreProvisioning typo in ZTIGather.xml
How to Upgrade to Latest Version MDT 8456
The MDT installation and upgrade process is straight forward. If the existing machine has already had an instance of MDT, then it removes previous instances of MDT installed.
Existing deployment shares, distribution points, and databases are preserved during the latest version MDT 8456 upgrade process. Those deployment shares, DPs, and DBs must be upgraded when the installation is complete.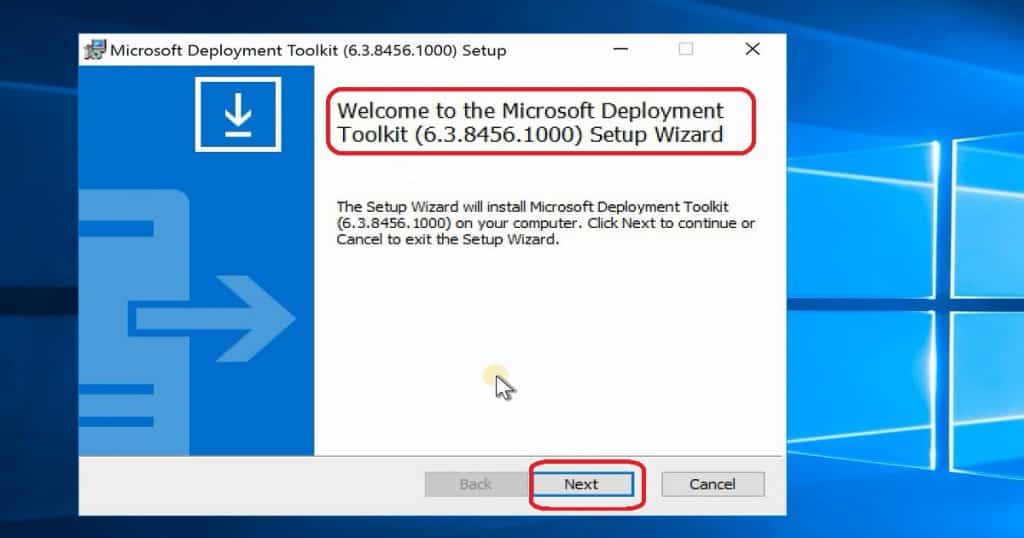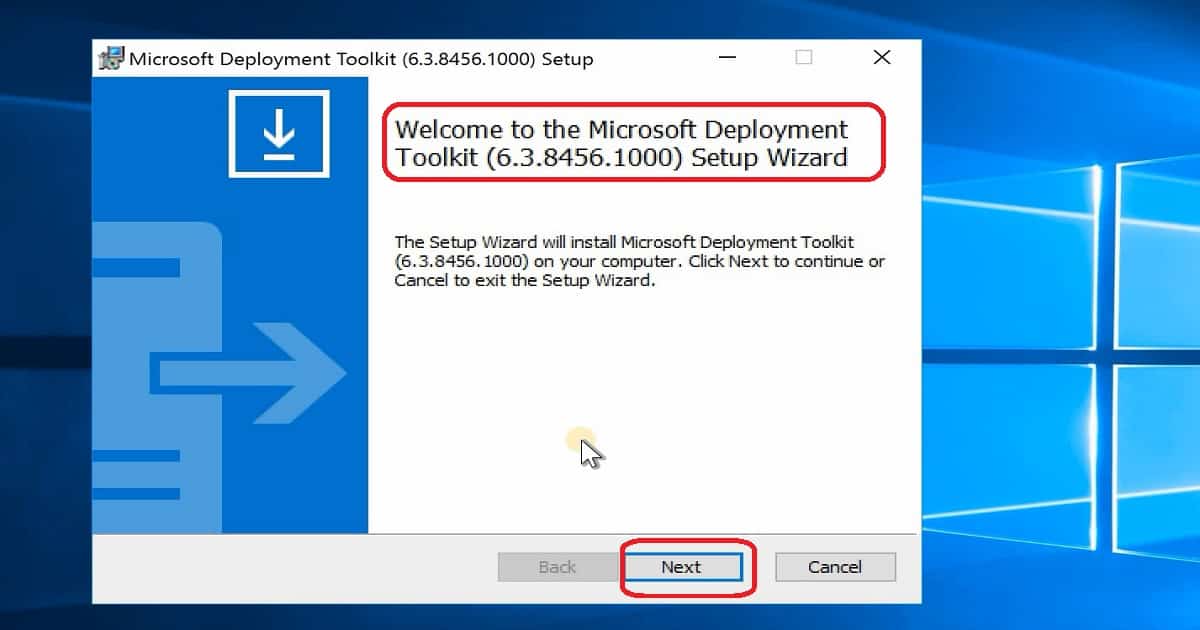 Integrate SCCM 1810 with Latest Version MDT 8456
The integration of SCCM 1810 is a straight forward process in both MDT fresh install and upgrade scenarios. After the latest version MDT 8456 installation:
From start menu – Navigate to Microsoft Deployment Toolkit group
Expand MDT group of programs – Click on Configure ConfigMgr Integration
Click on Next button once you populate all the SCCM server details as I shown below: The below information will get automatically filled if you are installing MDT on SCCM server. You should also have proper the SCCM RBAC access to complete the integration process.

Select – Install the MDT extensions for Configuration Manager

Install the MDT console Extensions for SCCM
Add the MDT task sequence actions to an SCCM server
Site Server name – SCCMProdN.Intune.com
Site Code – AC1

Click on Finish to close the SCCM MDT integration process wizard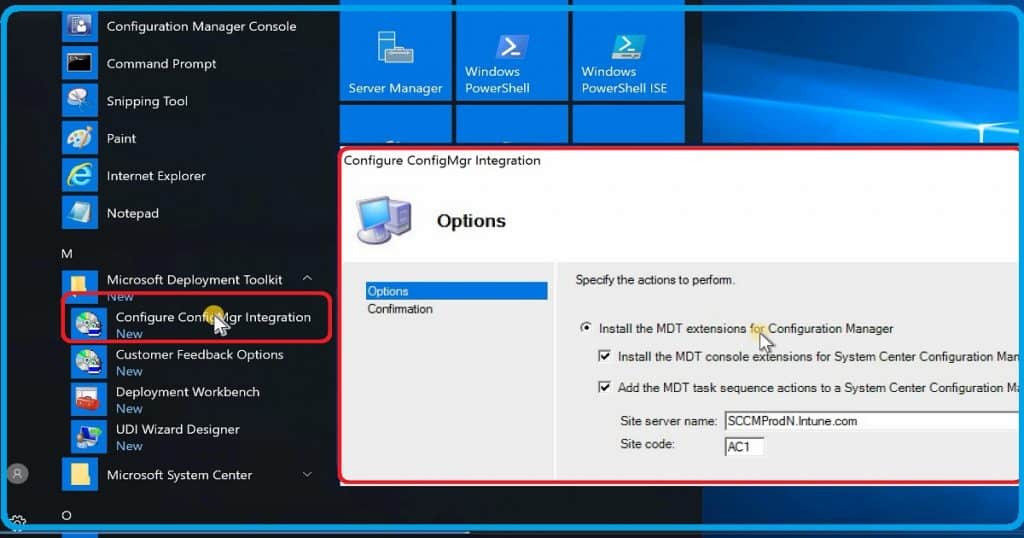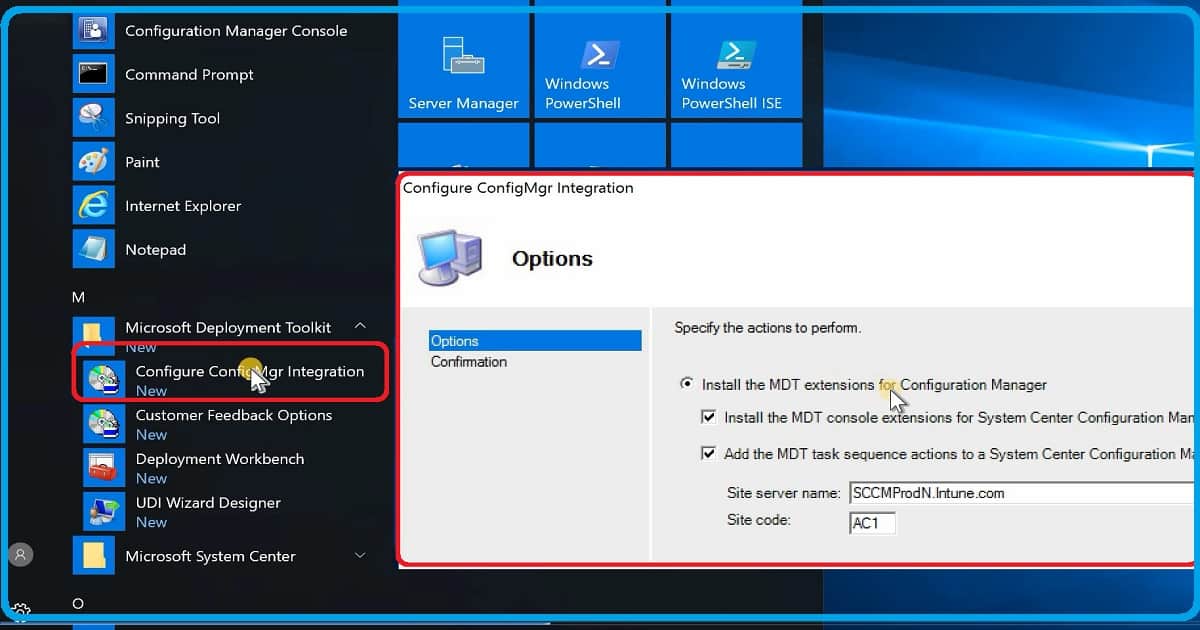 User Driven Installation (UDI) Wizard – MDT 8456
I didn't analyze much about user-driven installation pages and configuration available with the newest version MDT 8456 (latest version MDT 8456). But, I would recommend going through it in details, and this UDI will be helpful to get better IT admin or end-user experience in many scenarios of SCCM OSD.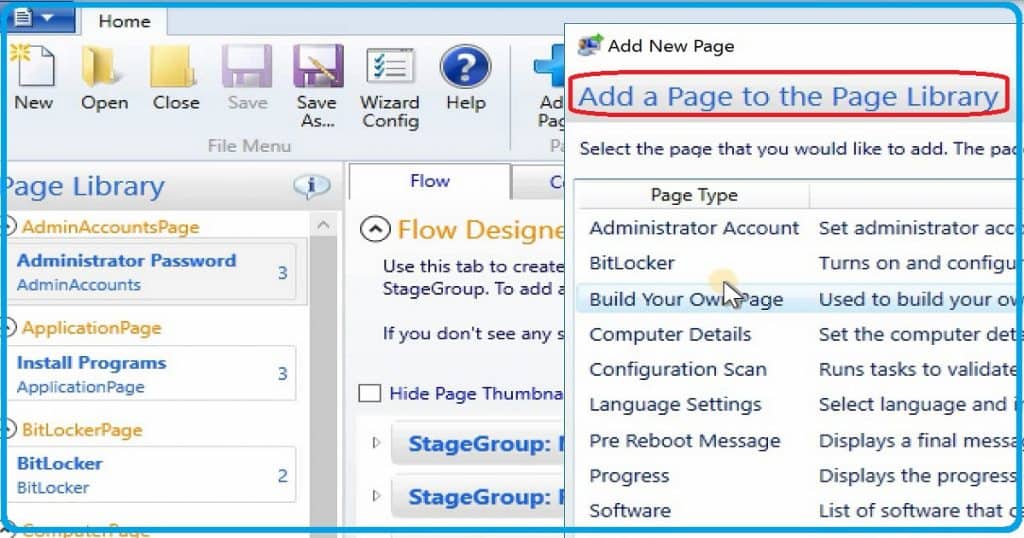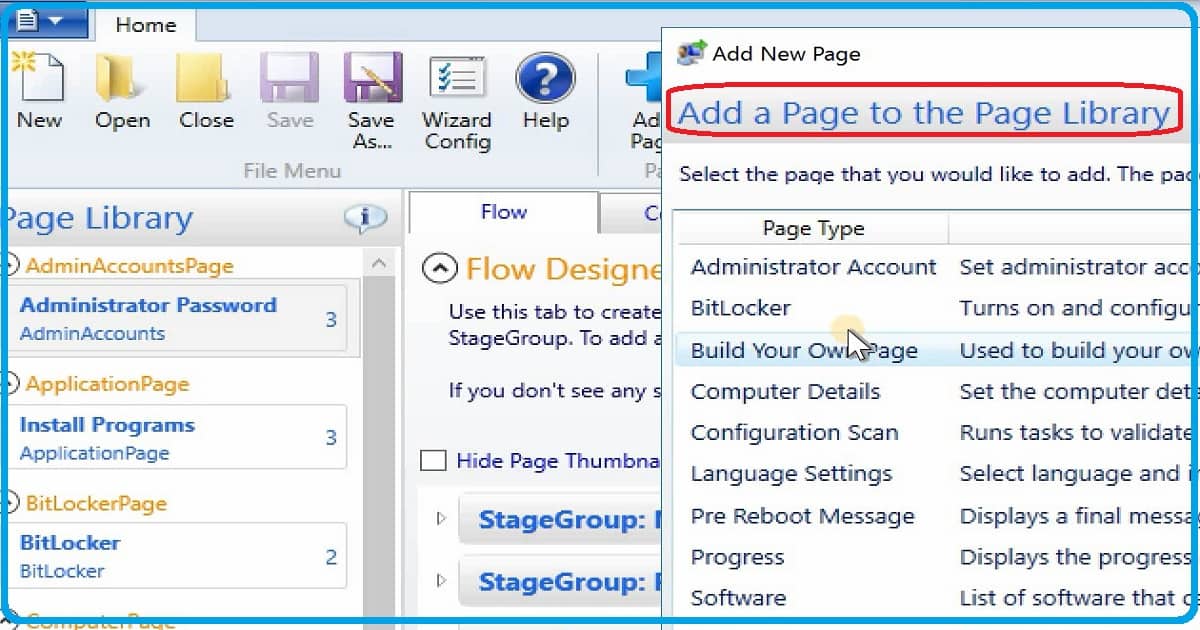 From start menu – Navigate to Microsoft Deployment Toolkit group
Expand MDT group of programs – Click on UDI Wizard Designer shortcut to launch the UDI designer.
Resources