How to Add Regional Language Pack Keyboard Typing Support in Windows 10. Windows 10 gives us a chance to use regional languages with very ease.
In this "How to" post, I'm going to walk through the process of adding regional language support in Windows 10. Microsoft has made it very easy. I'm trying to share my experience with Windows 10 Malayalam language in this post.
Check out the Windows 10 that you are using before trying out the regional languages like Malayalam.
How to Add Regional Language Pack Keyboard Typing Support in Windows 10
You can install your regional language support in 5 minutes to a Windows 10 machine. I would like to know about other features of Windows 10; refer to the previous post, "Latest Features Included in Windows 10 New Build".

In this post, I'll be adding my regional language and mother tongue, Malayalam, as an example.
1) Go to settings options from Windows 10 start menu
2) In the setting window, click or tap on Time and Language icon.
3) In the Time and language windows, click/tap on Region and Language.

4) On adding a language page, click or tap on Malayalam (of any other language like Hindi, Tamil, Kannada, etc.).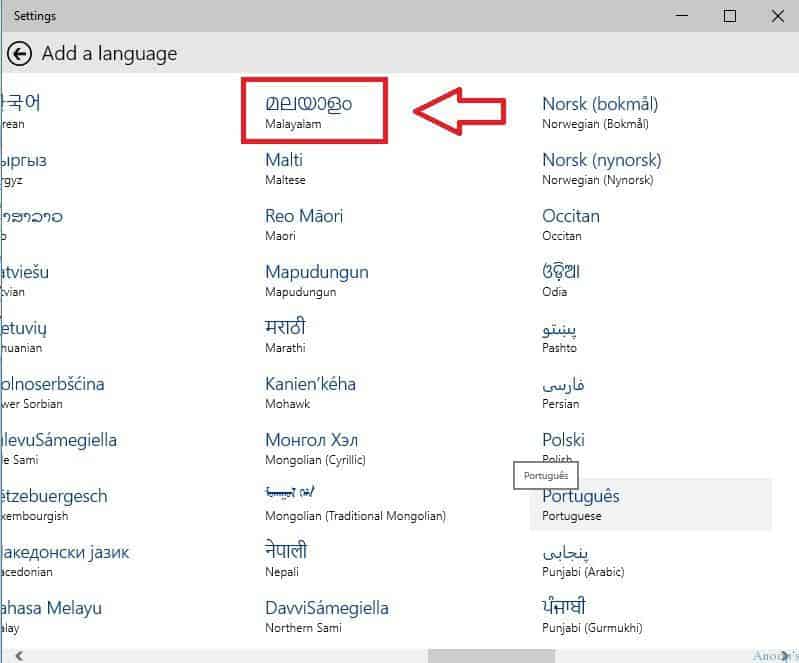 5)  Come back to the Time and Language page, click on Region and Language, and see Malayalam selected there !!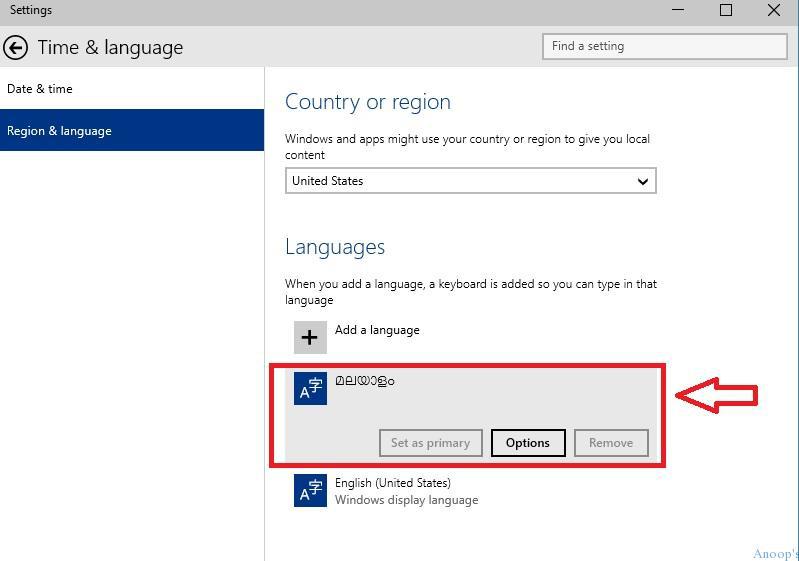 6) Log-off and login back; this will automatically set the default language as Malayalam. Otherwise, follow the below steps. I don't have a Regional language keyboard, hence using the virtual keyboard, which is in-build in Windows 10. Click or Tap the virtual keyboard icon in the taskbar.


7) Once you launch the virtual keyboard,  select Malayalam Keyboard !


8) Once you select Malayalam Keyboard as mentioned in step 7. You can see the Malayalam keyboard. Now start using this keyboard.

9) I tried Cortana (rather search), and I know it's supported, but I just wanted to try. In the following picture, you can use the Malayalam keyboard to type in windows 10 (Windows 10 Malayalam language).
However, the default Windows commands won't work in this. This is only for typing Malayalam letters on Windows 10 machines.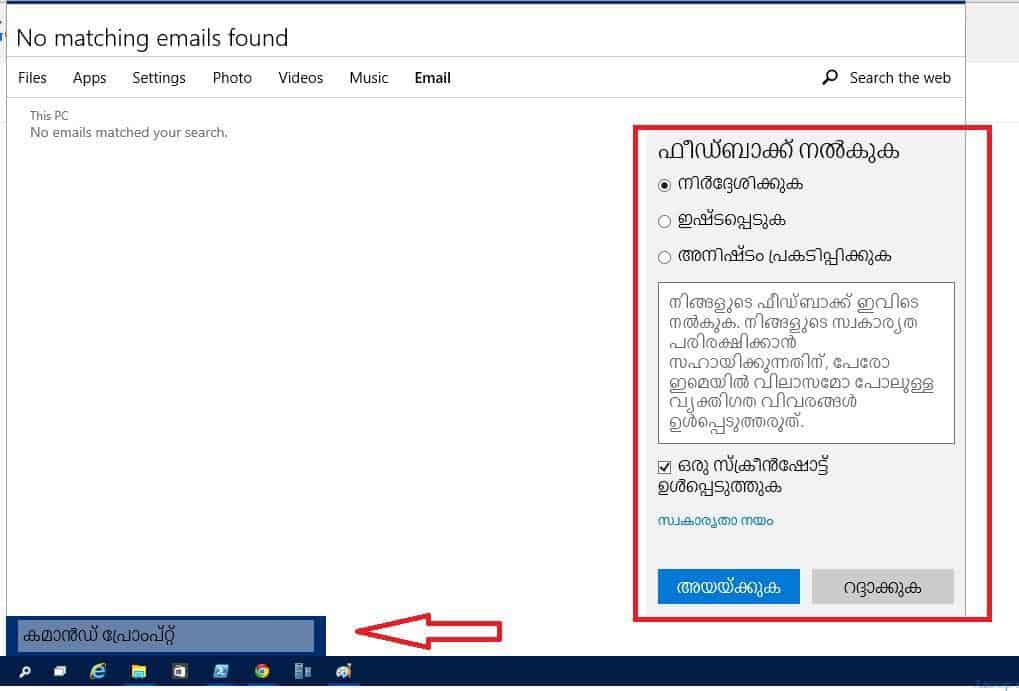 10. Happy to see the regional language (Malayalam) works for Money and Xbox applications.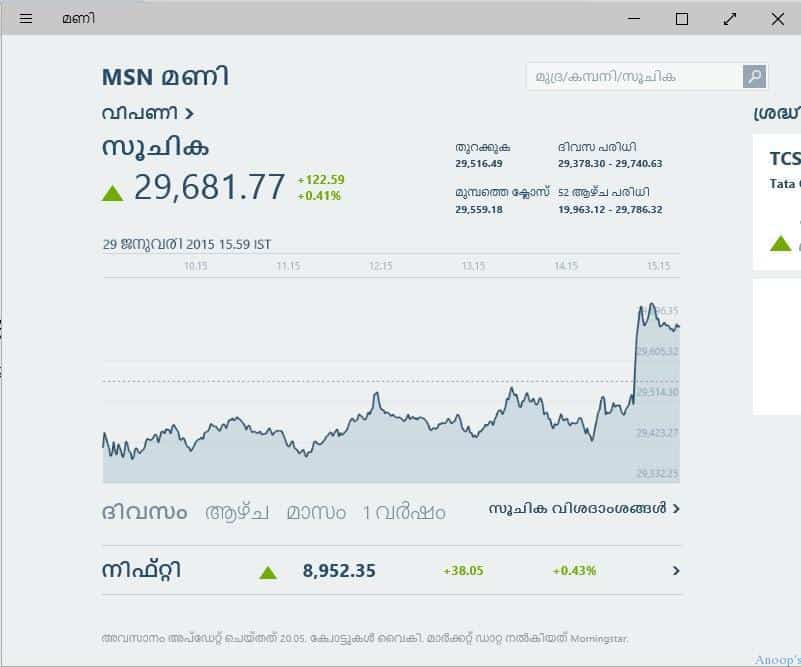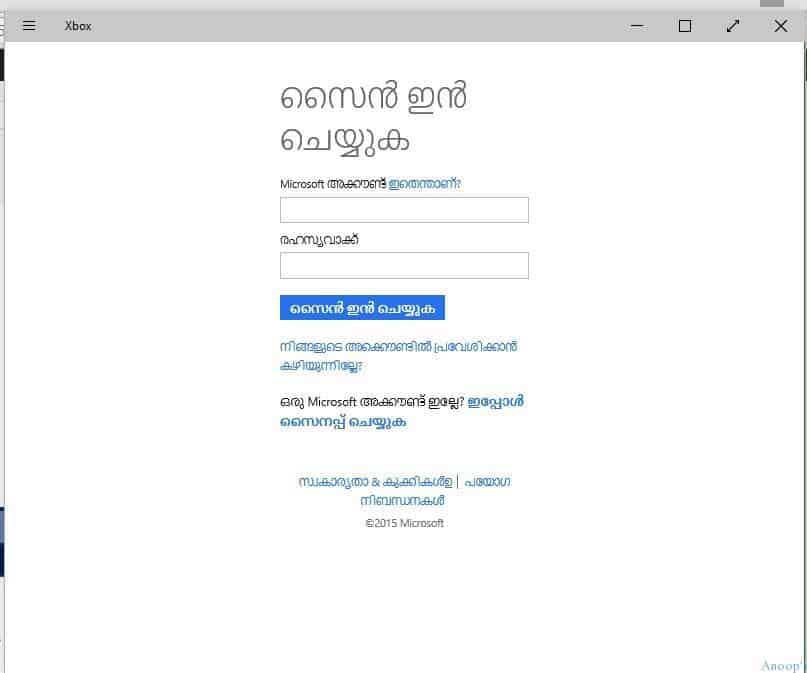 മലയാളം വളരെ എളുപ്പമാണ് അല്ലേ? (Malayalam is very easy. :)) Windows 10 Malayalam language.
Resources
Windows 10 Latest Version Of Client Operating System From Microsoft (anoopcnair.com)
Author
Anoop is Microsoft MVP! He is a Solution Architect in enterprise client management with more than 20 years of experience (calculation done in 2021) in IT. He is a blogger, Speaker, and Local User Group HTMD Community leader. His main focus is on Device Management technologies like SCCM 2012, Current Branch, and Intune. E writes about ConfigMgr, Windows 11, Windows 10, Azure AD, Microsoft Intune, Windows 365, AVD, etc…