Let's look at the topic of Managing Security Risks of Windows Endpoints. The survey was conducted by Ponemon Institute and sponsored by Adaptiva.
As per Ponemon Institute, 629 IT and IT security practitioners in the United States. We think IT professionals and system admins from the rest of the world also agree with the survey report.
One of the main highlights of the survey is the reduction in visibility because of the distributed workforce after 2020. Let's understand how the distributed workforce increased the security loopholes for Windows endpoints.
We think the end-user experience also took a bad hit because of the loss of visibility into Windows Endpoints after 2020. IT admins are struggling to keep up with the new distributed workforce scenarios.
Email Systems – Gateway to Attacks? – Security Risks of Windows Endpoints
Let's give you a clue about the survey report. The majority of survey responders think that Email Systems are the gateway to attacks. More useful information is available in the survey report.
NOTE! – It was great to hear a hacker's perspective also in the survey report! You can access Infographic without registration/login to get a sneak peek of the survey report.
Surveys conducted by other security firms also came out with similar numbers – 40% of all incoming emails pose a potential cybersecurity threat.
Organizations must avoid using easily guessable email IDs. The email IDs must always be hard to guess.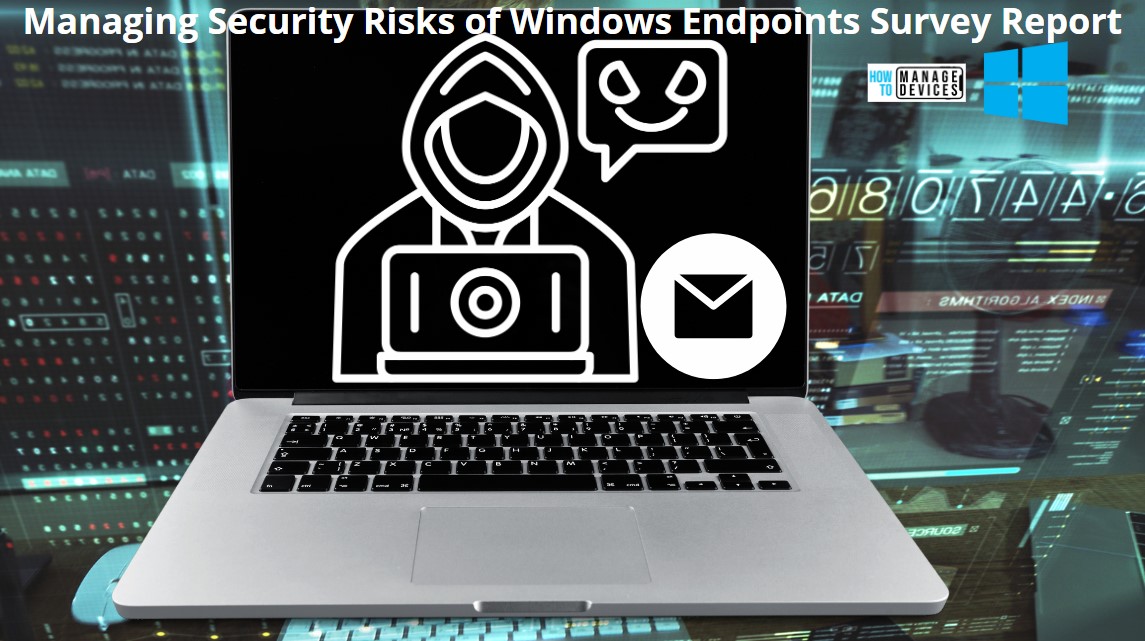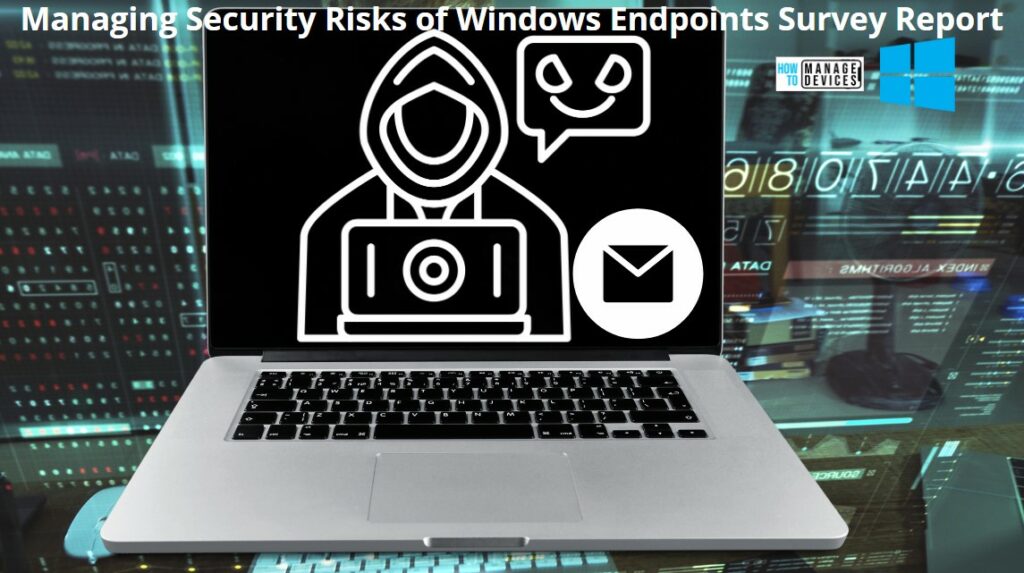 Biggest Barriers to Effectively Managing Security Risks of Windows
Let's check the biggest barriers to effectively managing the security risks of Windows Endpoints. The following details on challenges with managing endpoints are part of the survey results. We think software vulnerability is one of the key factors here! Lack of visibility is a good point, and that is directly linked to end-user experience as well.

63% -> Lack of visibility of all endpoints
45% -> Lack of in-house expertise
44% -> Exploit of existing software vulnerability
42% -> Inability to keep up and scale solution


Most Difficult Aspect to Maintain Endpoint Security
Let's find out the most difficult aspect of maintaining Windows Endpoint Security. Yes, we agree it's very hard to keep the OS and applications updated with the remote/distributed workforce.
The difficulties in keeping up with new OS and application versions could be one of the reasons that Microsoft is reducing the Windows OS major update frequency from 1 year to 3 years.
The survey respondents also pointed out the faults in new OS and application versions, as well as patches and security updates, as the major problems in maintaining Windows endpoint security. The following report is equally distributed (almost), so the people are divided in their opinion.
NOTE! What we think (HTMD) -> Every Windows Endpoint must have an end-user experience tool, or end-user experience must be tracked via Telemetry data to identify the real issue for your organization.
62% -> New OS and application versions
59% -> Patches and security updates
50% -> Network settings and connectivity
43% -> Feature utilization
36% -> System performance and tuning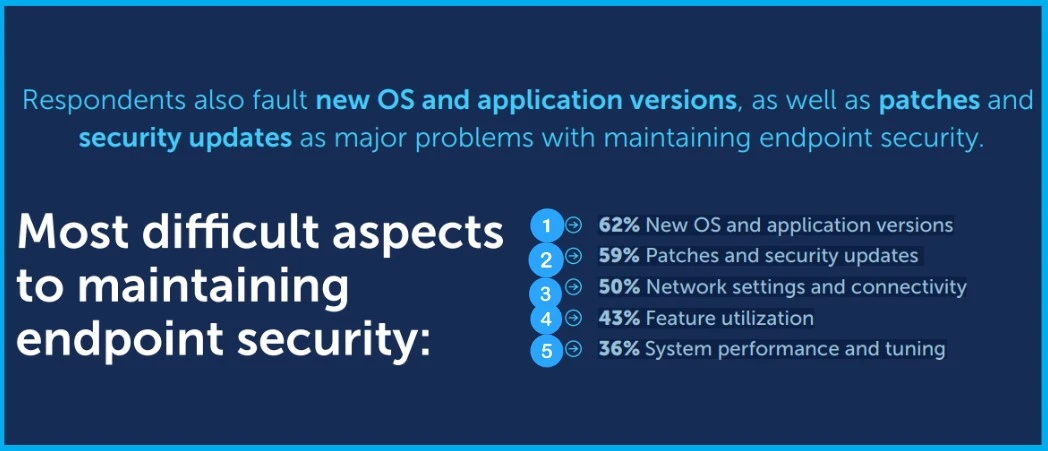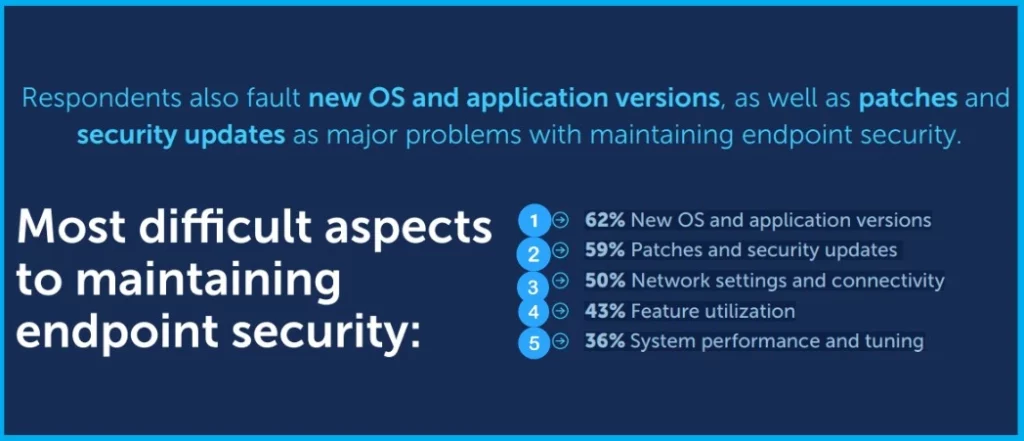 Download MANAGING RISKS & COSTS AT THE EDGE Survey Report
Let's download the survey report and get more insights on cost impact, other vulnerability findings, etc.
Download -> Survey report.
Author
HTMD Admin Account to provide news and latest updates on the known issue from Microsoft world. We cover Windows, Intune, Azure, AVD, and Windows 365 news.