Is Windows Client OS Release Cycle getting changed again from 1 Year to 3 Years? As per Windows Central's report, this is what Microsoft is planning to do for the future releases of Windows client operating systems.
Microsoft changed the release and support cycles many times in the past few years. It started with the Current Branch (CB/SAC-T) and Current Branch Business (CBB/SAC) cycles. This was the first release cycle to twice (two times) a year.
Microsoft announced the removal of the semi-annual channel update for Windows 10 on Nov 16, 2021, along with the Windows 11 release. The release cycle of Windows client OS is changed from 2 times a year to one per year for Windows 10.
I agree with Mary Jo Foley's comments in her post about enterprises – "Businesses need predictability, and over the past year, predictability has been sorely lacking in the Windows space."

Windows Client OS Release Cycle + New Features
As per Windows Central's report, "Microsoft now intends to ship "major" versions of the Windows client every three years, with the next release currently scheduled for 2024." This could be Windows 12? we never know!
The only change that Microsoft is planning for is a major update of the Windows client OS. Microsoft doesn't have any plans to stop adding new features. They are planning to release new features 4 times a year.
Major OS Updates (such as Windows 12?, Windows 13?) – Every 3 Years.
New Features (such as Taskbar, File Explorer changes) – Up to 4 times a year.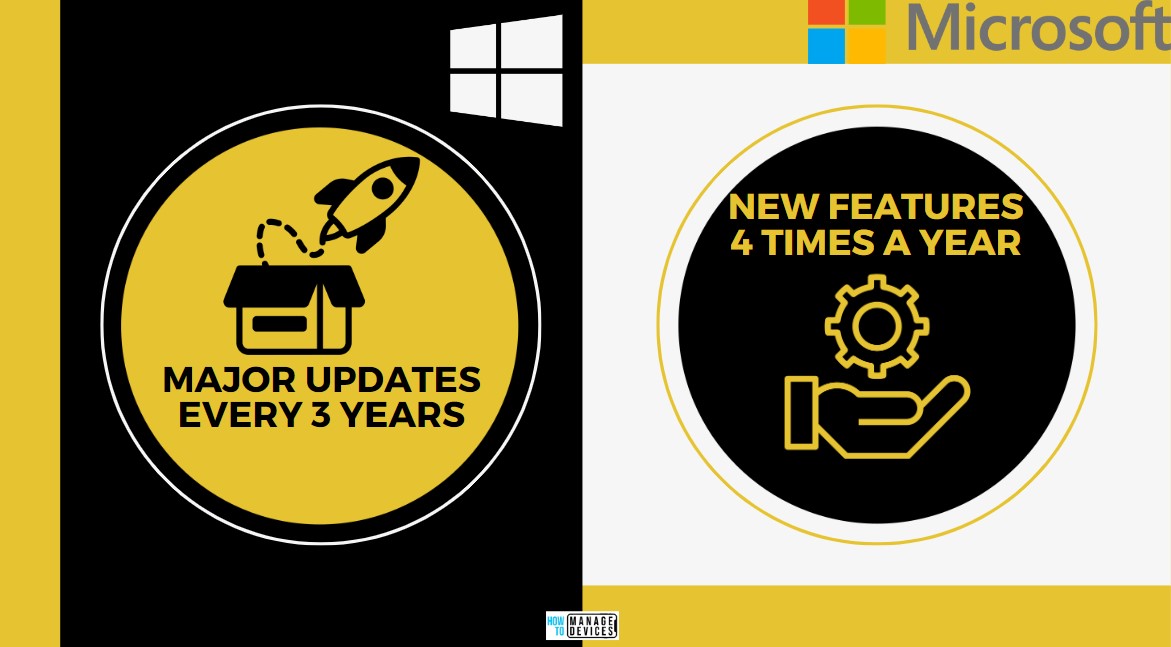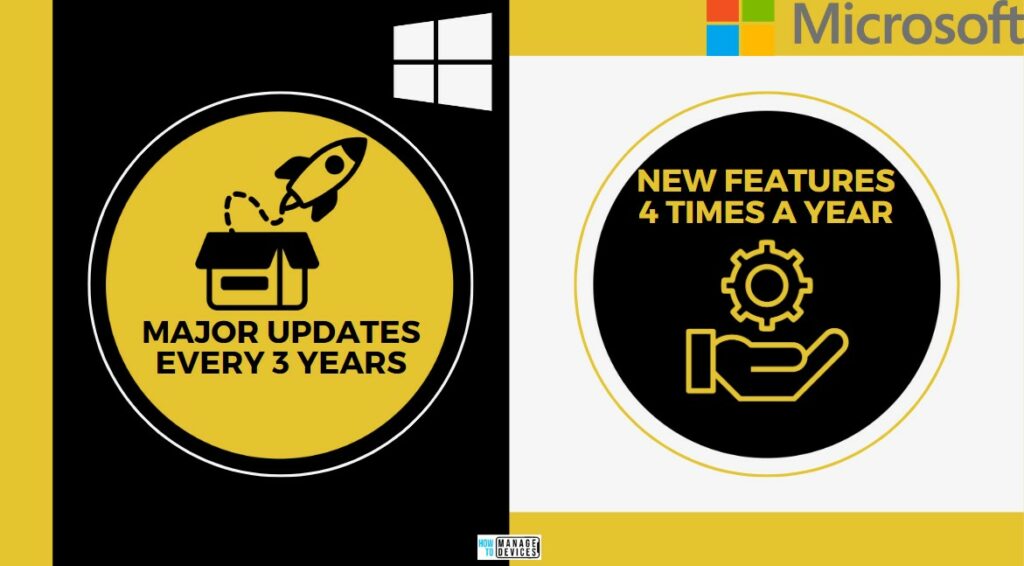 Support Life Cycle of Windows Client Operating System
As per Microsoft documentation, the support life cycle for Windows 11 is 36 months (enterprise and education). For Windows 10, it's a bit different, and 30 months is the support timeline for enterprise and business editions.
I don't know whether the Long-Term Servicing Channel and other release channels support or the release cycle of Windows 11 or 10 will get changed with the new 3 year release cycle.

I think the support life cycle of the Windows Client Operating System will also get changed to 3+ years? We will have to wait and see.


Windows Moment Feature Drop
As per the Twitter user techosarusrex, the July 2nd weeks Windows 11 insider build 22622 could be a branch out for the upcoming Moment feature drop. What is the Moment feature drop now?
As per his and Mary Jo Foley's conversation on Twitter, Moment Feature Drop is the set of new features added for the later version of Windows 11. Windows Central report also talks about Moments.
"Microsoft is kicking off a new "Moments" engineering effort which is designed to allow the company to rollout new features and experiences at key points throughout the year, outside of major OS releases."


SCCM Release Cycle Change Expected?
I see a big chance to have a change in the SCCM release cycle also along with the Windows client OS release cycle change. The Configuration Manager's current branch (CB) release cycle is 3 releases per year and this was to cater the support for Windows 10 client operating system's 2 releases per year cycle.
Since the Windows release cycle is changing to 3 years and the new features getting released with ConfigMgr Technical Preview versions are significantly reduced. I see a big chance to have a change in the SCCM release cycle as well. We will wait and see! What do you think?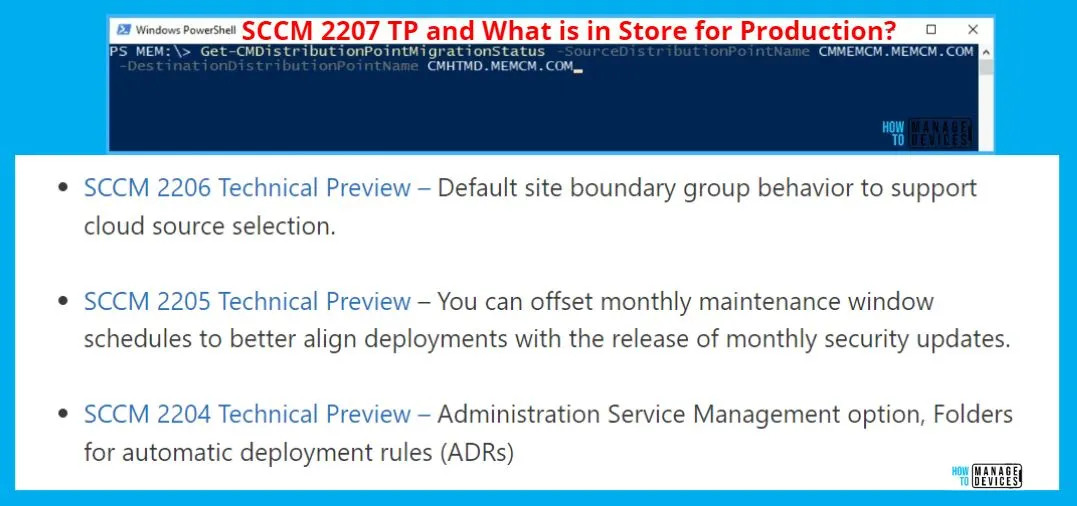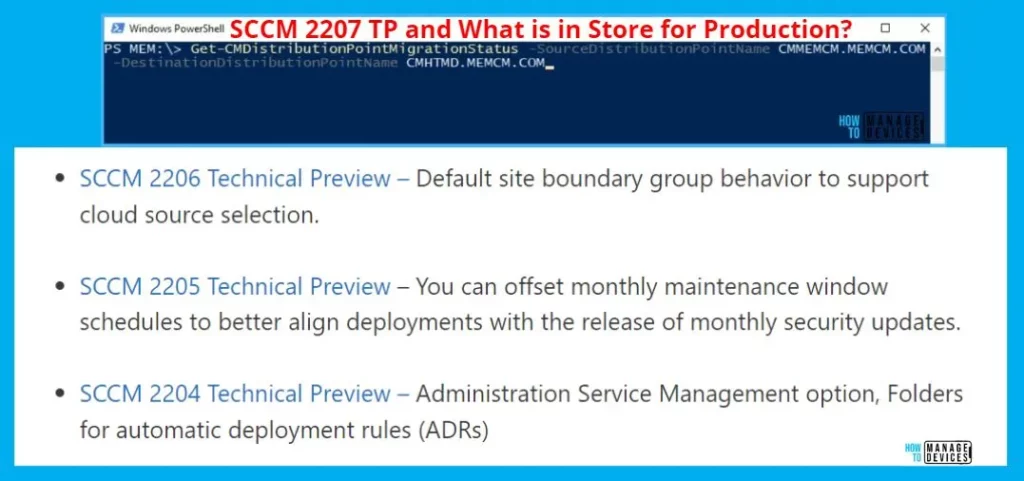 Author
Anoop C Nair is Microsoft MVP! He is a Device Management Admin with more than 20 years of experience (calculation done in 2021) in IT. He is Blogger, Speaker, and Local User Group HTMD Community leader. His main focus is on Device Management technologies like SCCM 2012, Current Branch, and Intune. He writes about ConfigMgr, Windows 11, Windows 10, Azure AD, Microsoft Intune, Windows 365, AVD, etc.