Microsoft has recently announced including Visio in Microsoft 365. Visio has long been available only as a standalone app for purchase for people with specialized diagramming needs. With this announcement, Microsoft recognized an increasing need for a diagramming solution for everyone to convey information more effectively, bringing core Visio capabilities to Microsoft 365.
In July, Microsoft plans to roll out a lightweight version of the Visio in Microsoft 365 to bring visual diagramming and collaboration to all teams, both of which are especially important in this hybrid work environment.
It will be available for all commercial license subscribers of Office 365 E1/E3/E5, F3, A1, A3, and A5 users at no additional cost.
Microsoft is providing early access to Visio for the Web in Microsoft 365 for those who want to start testing it now, and you can get started with sign up for Visio in Microsoft 365 early access to confirm your interest. Microsoft will enable early access for a limited number of tenants.

What is the use of Visio?
Microsoft Visio is diagramming solution that helps you to create and visualize business processes, data, and so much more. It helps you visualize data-connected business process flows with a host of integrated features that bring the power of Microsoft 365 to Visio. It allows you easily create professional diagrams and communicate your ideas visually.
Let's check what you can do with the Visio web app in Microsoft 365. It can help teams everywhere create professional diagrams effortlessly, collaborate with others, share diagrams seamlessly, and create diagrams from data to make decisions quickly.
Web-based Visio App from Office Online
The web app in Microsoft 365 will offer many popular diagram templates, including basic flowcharts and process diagrams to help you get started fast. You can visit Visio from Office Online, choose from the available design templates, including basic flowcharts and process diagrams or a blank canvas, and start diagramming.
Visio in Microsoft Teams
The addition of Visio to Microsoft Teams will provide a good experience collaborating with others while presenting or during a meeting. You can open Visio diagrams directly in Teams and present them in visual forms.

Visio Data Visualizer in Excel
You can also use Visio in Excel to visualize a large volume of data to get quick insights. That provides the flexibility to create diagrams from data to make decisions quickly and effectively.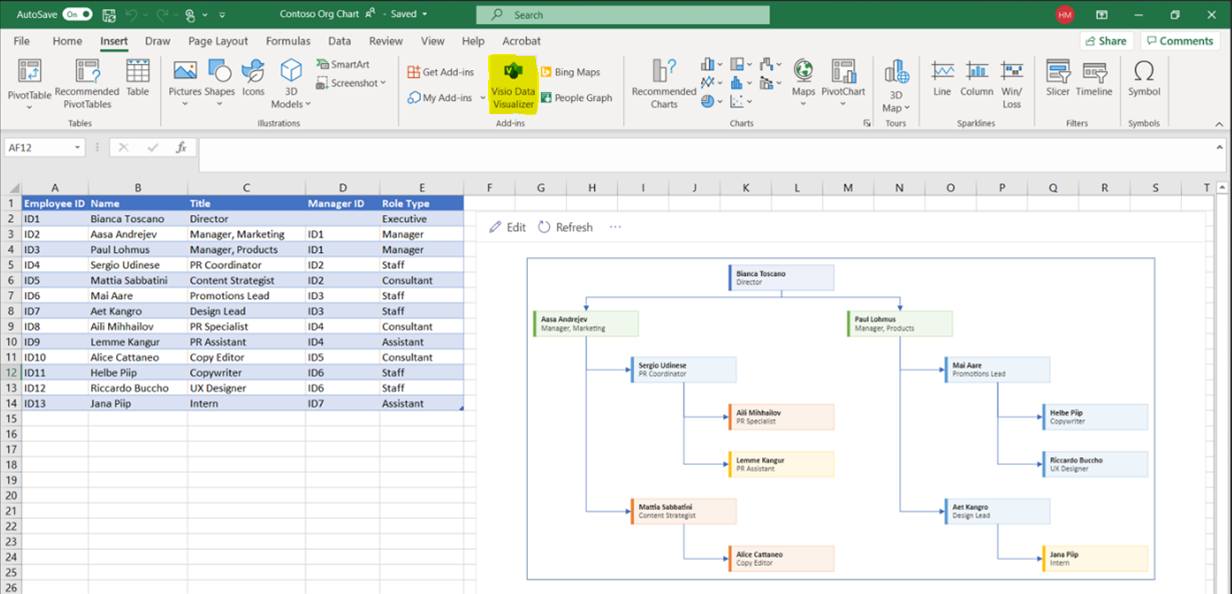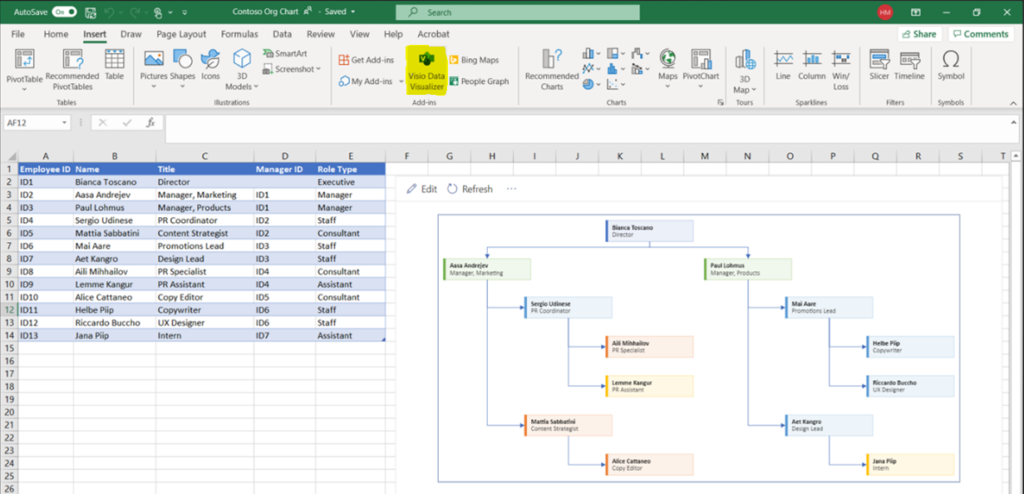 As of now, Visio must be purchased separately, either through a Visio subscription (Visio Plan 1 or Visio Plan 2) or a non-subscription version (Visio Standard or Visio Professional).
Resources
Author