In this series of posts, I will explain and share tips to make application packagers life easier. You will find out whether there is any need for Modern Application Packaging Tool from this post.
In most of the organizations, application packaging team is also part of the extended SCCM team. I have seen many application packagers want to learn SCCM and Intune.
Part 2 – How to Make Application Packagers Life Easier – Part 2 – Get Ready to Setup Smart Package Studio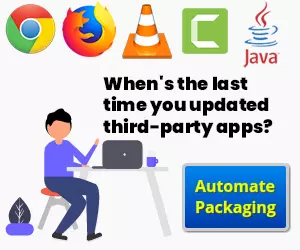 What is the Future of Application Packaging?
In today's world, 99% of organizations are started thinking about modern management and digital transformation. Are we moving away from the traditional workplace? Yes, we're slowly progressing towards the digital workplace.
The application packaging is a critical stream in your organization's digital transformation journey. The Application packaging team should have to go through the transformation and try to move away from the traditional way of app packaging.
Most of the organizations are moving from traditional to modern device management technologies.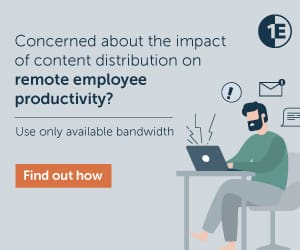 The modern device management transformation is a journey which every organization should start immediately. There comes the need of Modern Application Packaging Tool. You will see more details in the below sections of this post.
NOTE! – Learn more about modern packaging evolution from industry expert Ronnie Bloch Tynell here.
Part 2 – How to Make Application Packagers Life Easier – Part 2 – Get Ready to Setup Smart Package Studio
MSI to MSIX
As part of the digital transformation journey, the application packaging team should be able to convert a traditional MSI package to MSIX. And many more customization efforts would be required in the digital transformation journey. So, the near future of the packaging is bright.
Modern Application Packaging Tool
I have seen the packaging team is wasting their time with many repetitive tasks. Some of the examples are preparing virtual machines to test the packages & applying the same customization settings to all the packages.
The modern packaging tool can help you to automate many repetitive packaging tasks. I'm sharing the experience which I had a with new packaging tool called Smart Package studio.
Learn Packaging & Be part of Modern Packaging Community
Here I'm giving you an opportunity to learn packaging skills. Be part of the Packaging community and learn more about the basics of packaging technologies.
Learn about modern packaging technologies and part of smart packaging community! https://smartpackagestudio.com/blog/
Why Smart Package Studio
In this series of posts, you will see step by step guide how to setup smart package studio and tips to become a smart packager. Modern Application Packaging Tool like smart package studio helps to build smart packages.
I think any modern packaging tool should help organization perform the digital transformation. Let's check out whether smart packaging studio comes with the following characteristics or not.
Machine Learning & Artificial Intelligence
Next Level of Automation (avoid repetitive tasks)
Modern Tool to build the package faster
Smart Integration with virtual Infrastructure to test packages
Extended Troubleshooting Options
Modern Application Packaging tool
Introduction Smart Package Studio
The smart package studio has more than three (3) smart packaging tool. The installation and configuration process is straight forward. Let's check out smart package studio is a modern Application packaging tool in the upcoming posts.
It took only takes less than 30 minutes to get the packaging & testing environment ready with Smart package studio and Oracle Virtual box setup. I will cover the step by step installation of smart package studio, and other requires applications in the next post.
Part 2 – How to Make Application Packagers Life Easier – Part 2 – Get Ready to Setup Smart Package Studio
Resources
Part 2 – How to Make Application Packagers Life Easier – Part 2 – Get Ready to Setup Smart Package Studio