This post is a quick one will help you understand the process of removing work profile from Android device. So, if you are wondering, how the work profiles have created then, you should read my previous post here. Work profile is created when Android for Work (A4W) supported device enrolled to Intune environment which is enabled to support A4W. There are more than two ways to remove Work profile from Android devices. We will cover three of them in this post.
Android for Work Un-enrollement process experience has explained in the video here
As per Google documentation following is the method to remove the work profile but, I won't recommend this approach if your device has enrolled to Intune. On Android 5.0+ devices, you can delete your work profile in Settings > Accounts > Remove work profile. Touch Delete to confirm the removal of all apps and data within the work profile. First proper way to remove work profile or unenroll a device is to go to Intune portal -> Devices and groups -> All devices – select the device that you want to remove or unenroll then click on "Remove Company Data" button that will initiate the un-enrollment process from Intune.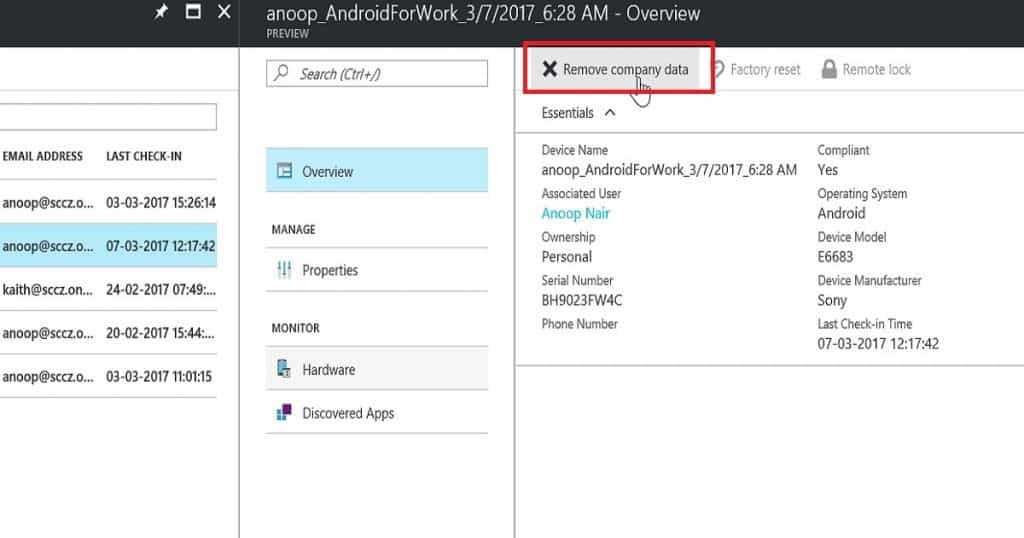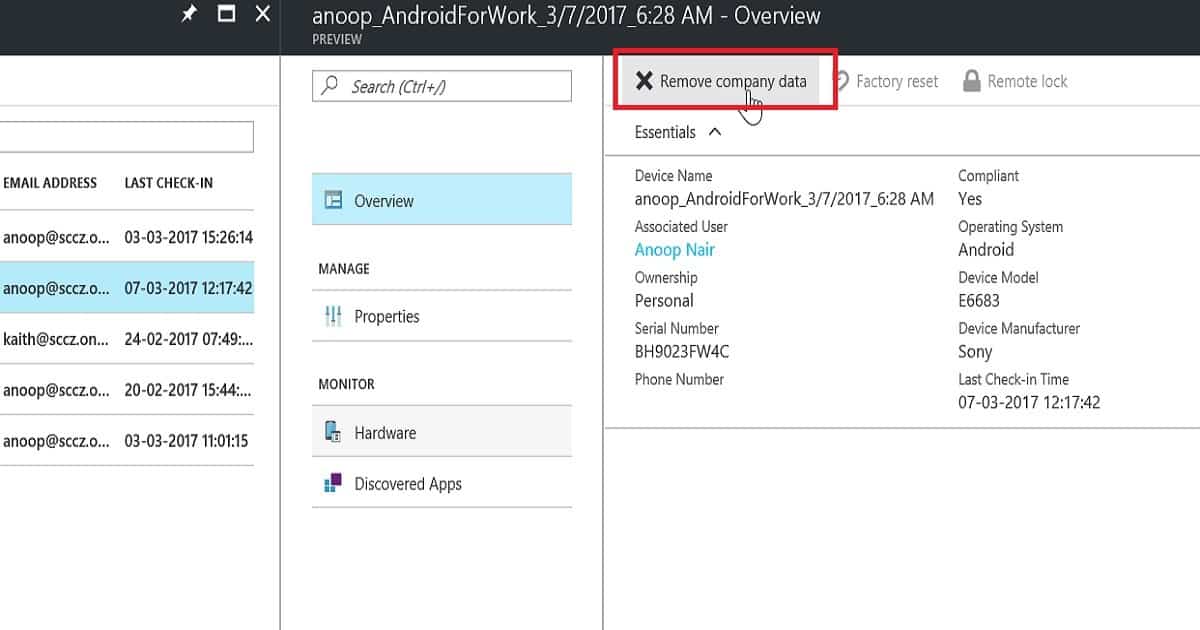 Following is the another option to remove the work profile or unenroll the Android device. You can also go to users profile and choose the device which you want to delete/remove from the following blade path from Azure portal "Users and Groups – All users – Anoop Nair (username) – Devices – Device." As you can see in the following picture, click on delete button to remove the device from Intune or to remove the work profile.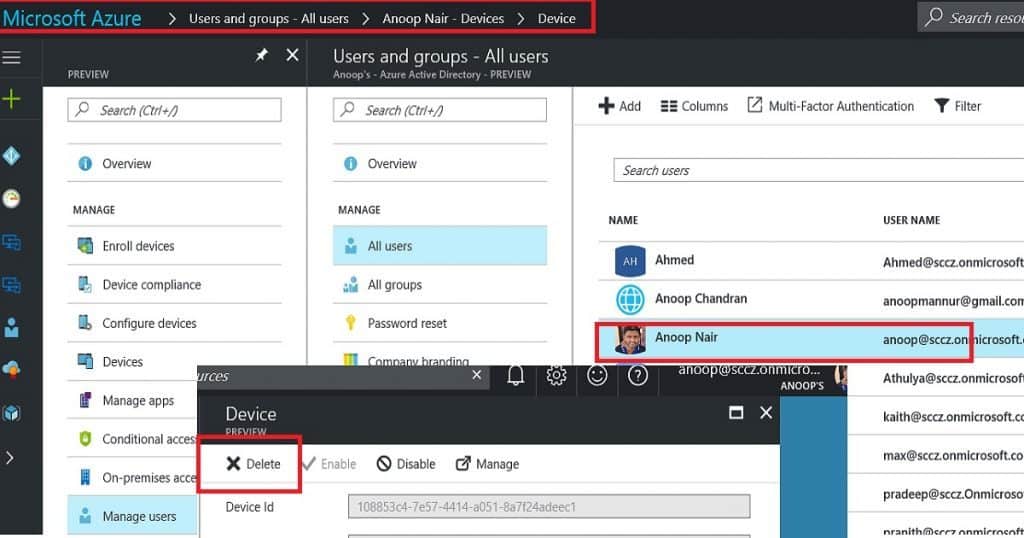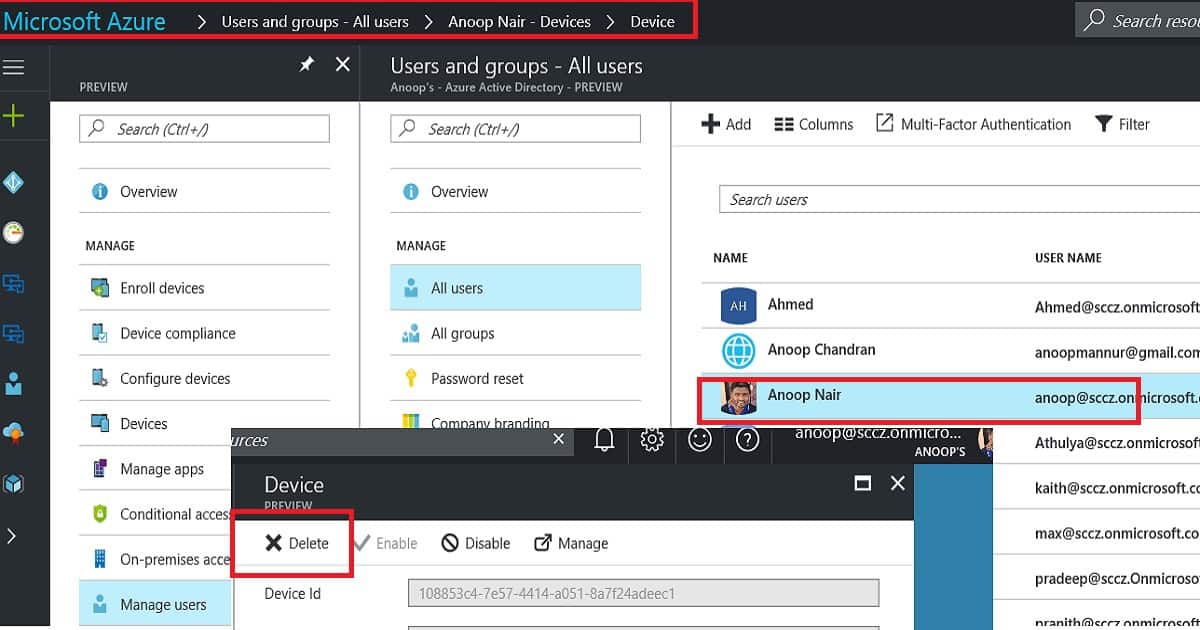 Second option to remove work profile has to be initiated from end user device. The user has to initiate this process from Intune company portal application (more details about company portal – read my previous post here). Launch the company portal app from your Android device and tap on the tab called "My Devices" and select the device which the user is using. As you can see in the following picture, tap on the recycle bin button to remove the device's work profile.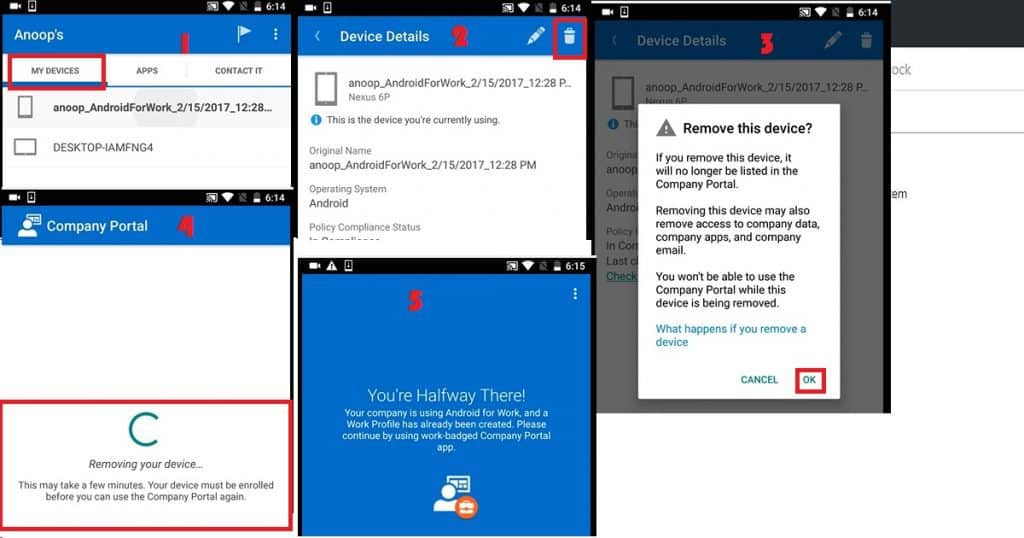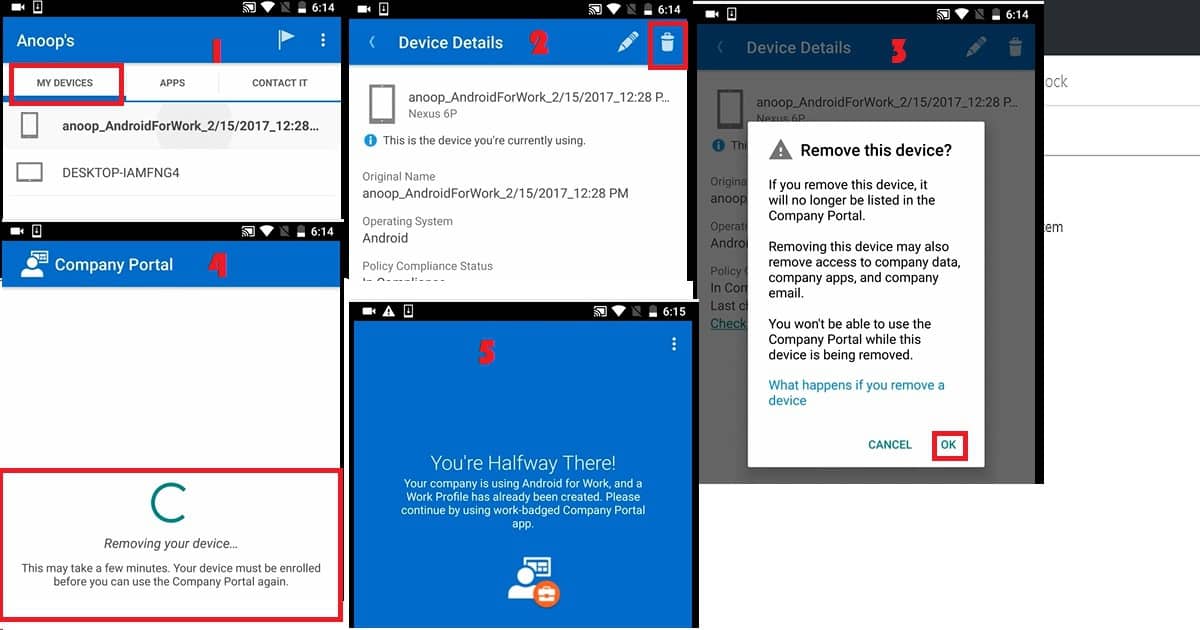 The Android device un-enrollment process will remove company data from your mobile; it will also remove the work profile which got created during A4W enrollment, It will also remove all the applications which are deployed through work profile. However, the company portal application will stay there on the device as you can see in the above picture (#5). The problem is it won't allow you to enroll the device again with the same instance of company portal. If you want to install re-enroll the Android device for Intune management then, you need to uninstall the existing company portal and install it again.
References :-