Microsoft highlighted one of the known issues of SCCM 2010. Let's know more about the workaround to Delete Collections Issue. Let's read about the collection deletion issue with the latest Configuration Manager production version.
Only the full administrator can delete the collections issue with SCCM 2010. These Role-Based Access Control settings issues are explained in Microsoft docs itself.
Microsoft released the latest production version 2010 of Configuration Manager on 30th Nov 2020. This is an opt-in version of ConfigMgr and the Microsoft docs team has done an excellent job updating one of the known issues of SCCM 2010.
You can also refer to the Top 5 new features of SCCM 2010 (a.k.a ConfigMgr) from the following blog post. This shall give you a quick overview of very useful features for day-to-day admin activities.

Issue
When an SCCM admin without a FULL ADMIN (and without reading permissions on software updates) role tries to delete a collection, any collection deletion action won't get initiated. In the Microsoft docs, it's explained that this is because of the ADR permission requirement.
When trying to delete a collection, there is a query to check for Automatic Deployment Rules (ADR) that are referencing the collection. If you don't have permissions on ADRs, you will be unable to perform the deletion.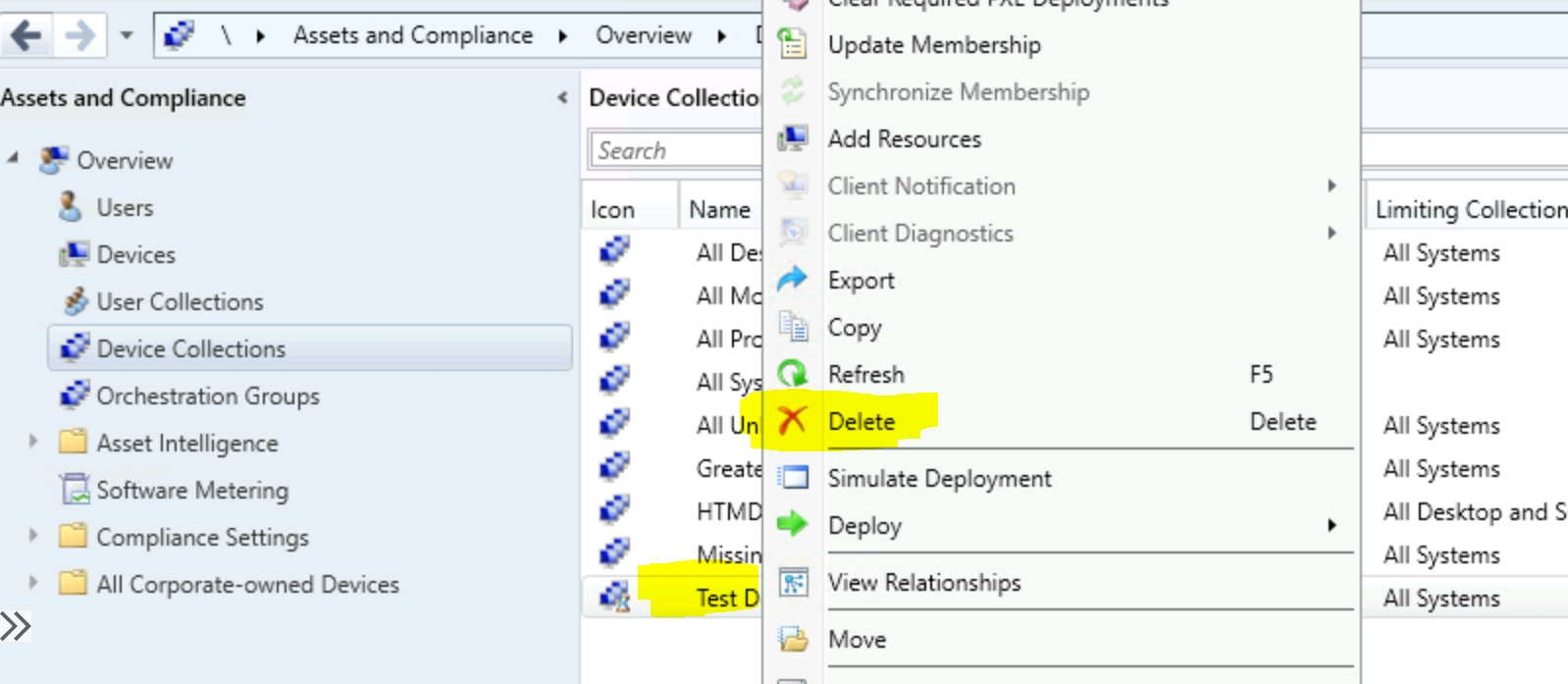 Workaround – Workaround to Delete Collections Issue
There are two workarounds options are available to fix the issue Workaround to Delete Collections Issue.
To work around this issue and if you need to delete a collection, use any of the following workarounds.

Ensure you have full administrator permissions to do it.
You can also grant Read permission to the Software Update object to your accounts.

This is because this read permission grants access to ADRs but note those accounts would be able to delete collections too.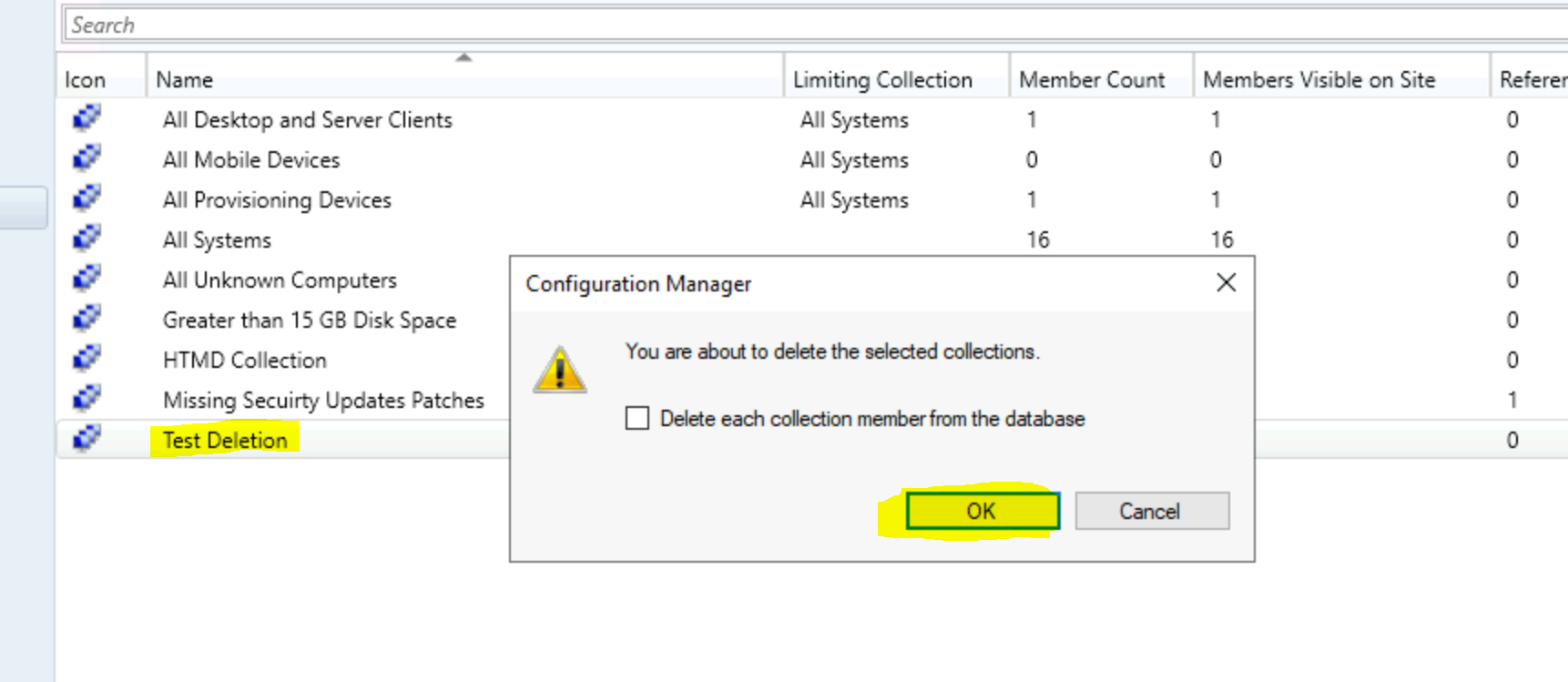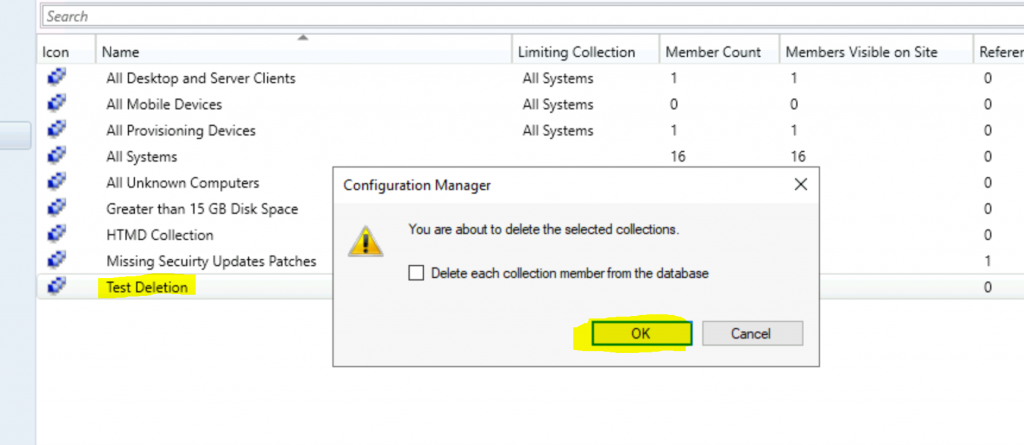 Resources
Author
Anoop is Microsoft MVP! He is a Solution Architect in enterprise client management with more than 20 years of experience (calculation done in 2021) in IT. He is a blogger, Speaker, and Local User Group HTMD Community leader. His main focus is on Device Management technologies like SCCM 2012, Current Branch, and Intune. E writes about ConfigMgr, Windows 11, Windows 10, Azure AD, Microsoft Intune, Windows 365, AVD, etc…