Microsoft released a new Update rollup hotfix KB4563473 for Configuration Manager version 2002 tenant attach issues. Let's see what are the fixes available and how to install this update.
Prerequisites
The following are prerequisites to get the update KB4563473 available in the console.
NOTE! – After you install this hotfix on a ConfigMgr primary site, pre-existing secondary sites should be manually updated. To update a secondary site from the ConfigMgr console, you need to click on Recover Secondary Site, and then select the secondary site.


Known Issues
Duplicate deployments may appear in the on-premises SCCM environment.
Clients are unable to onboard Microsoft Defender Advanced Threat Protection (ATP).
The Devices blade in the admin center may sporadically take 30 seconds to load.
NOTE! – More details on the Symptoms.

Installation
Launch ConfigMgr Console.
Navigate through \Administration\ Overview \Updates and Servicing.
Right-click on Configuration Manager 2002 Hotfix (KB4563473).
Click on Install Update Pack (Run prerequisite check for production environment).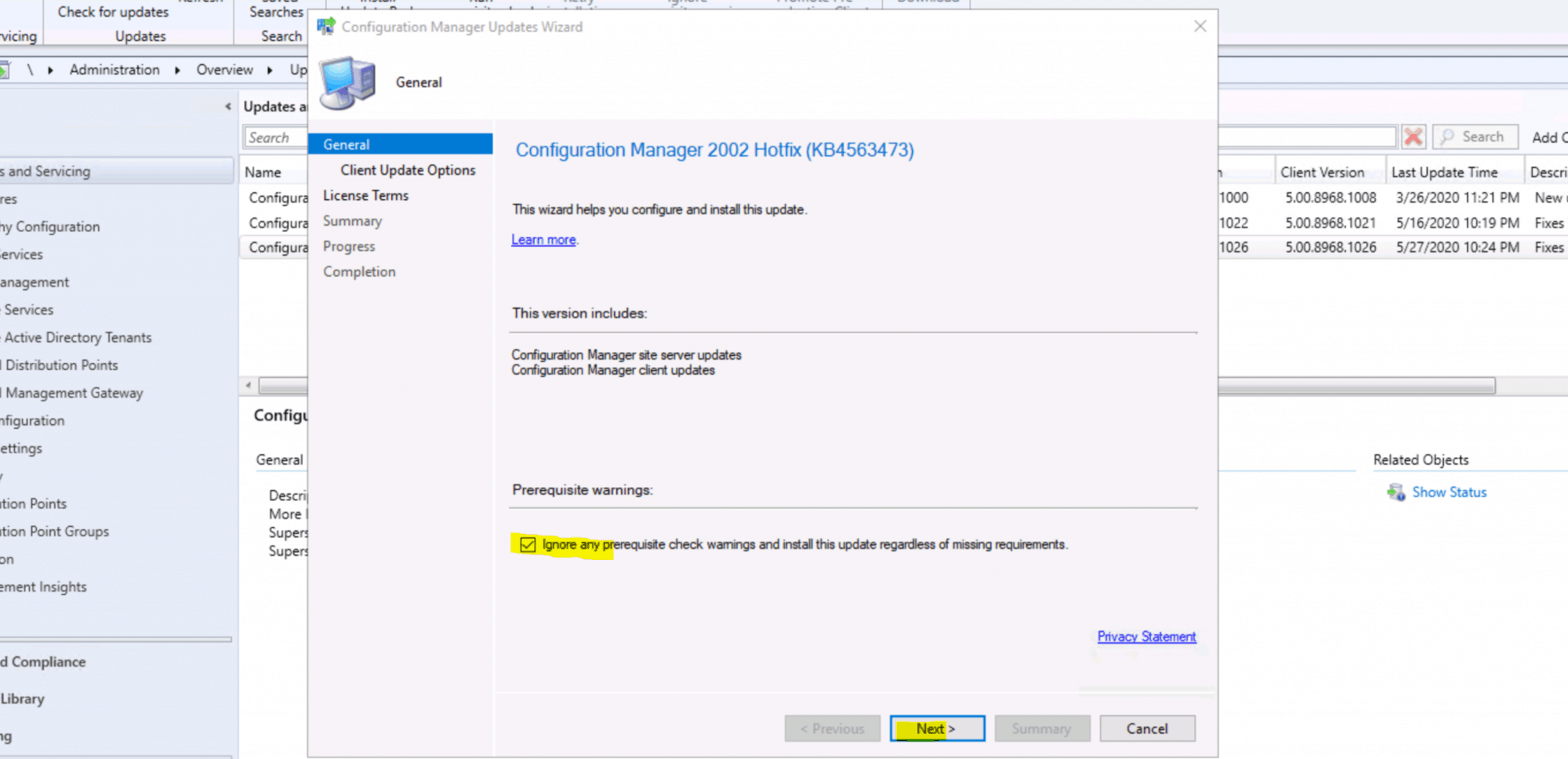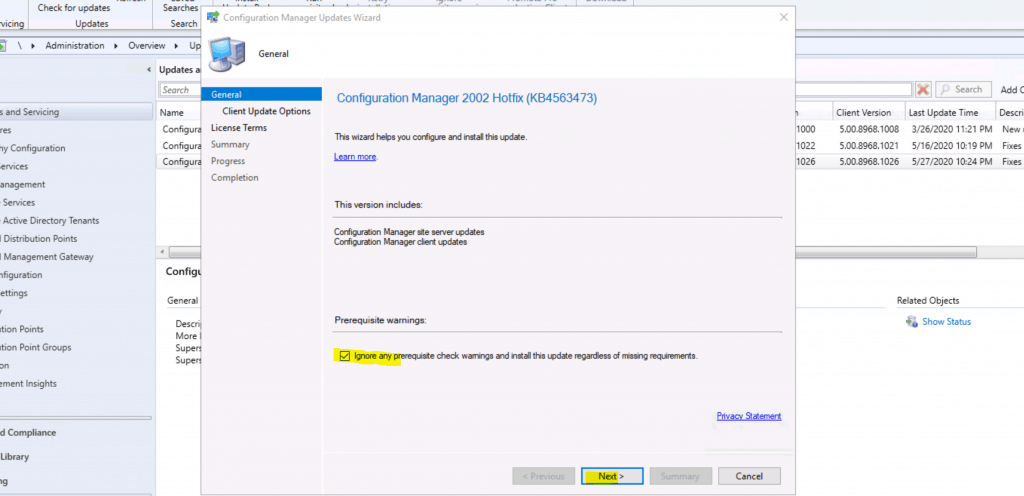 Click on NEXT to continue "Upgrade without validating"
In the production environment, better to choose the validation option.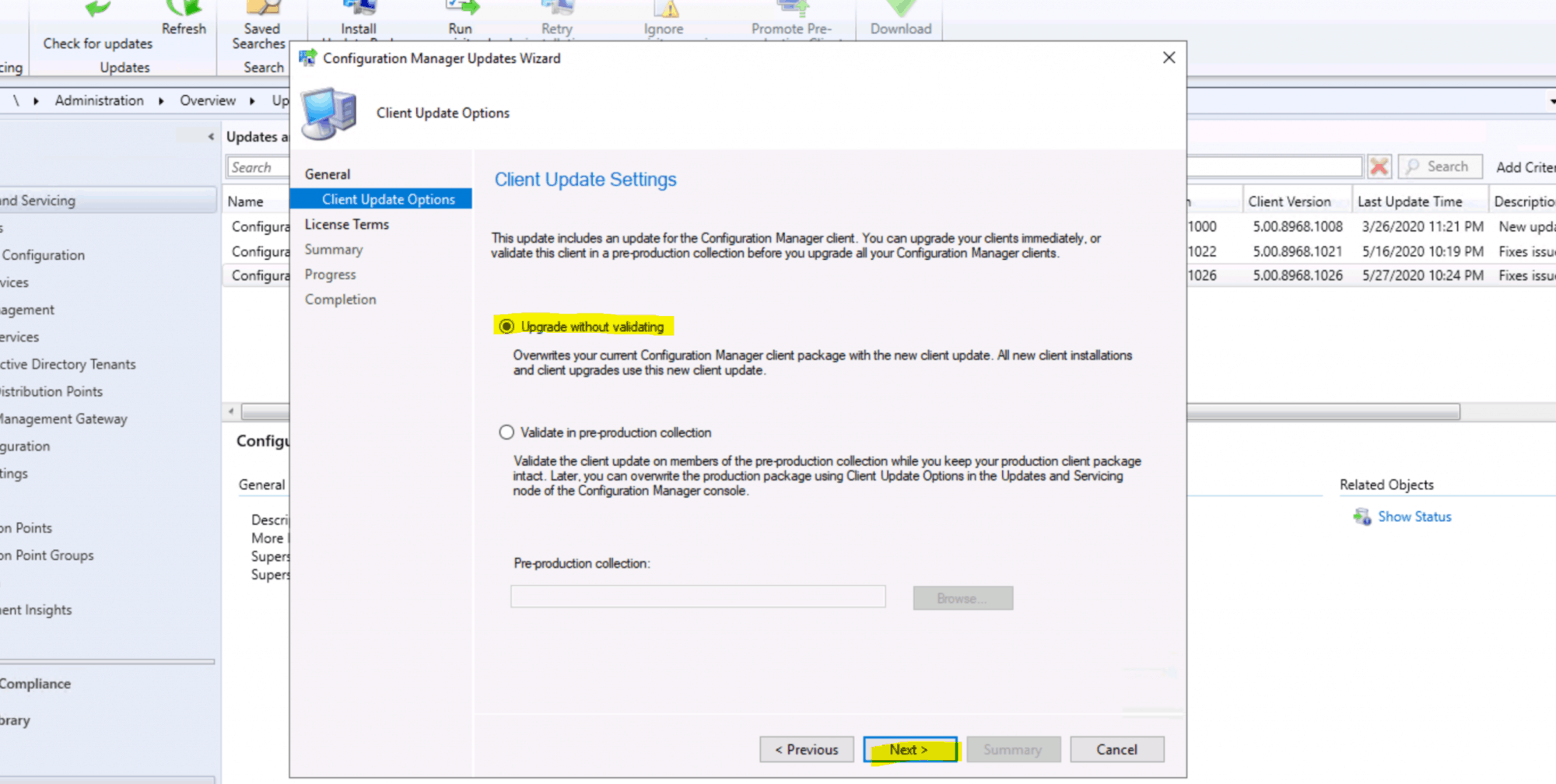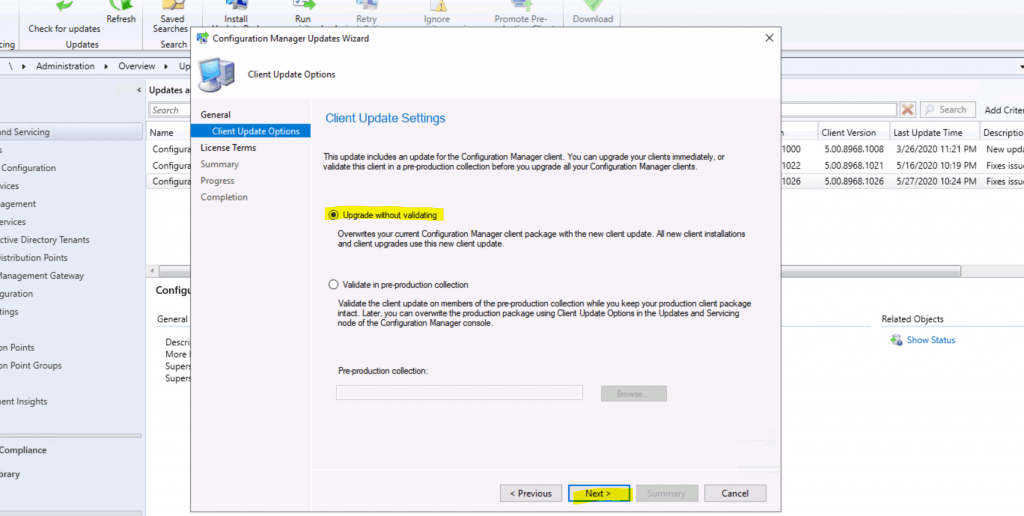 Accept the agreement and click next to Continue.
Summary of update package installation

Install Update Package Configuration Manager 2002 Hotfix (KB4563473)
Prerequisite warnings will be ignored
Test a new version of the client in production

Click NEXT to continue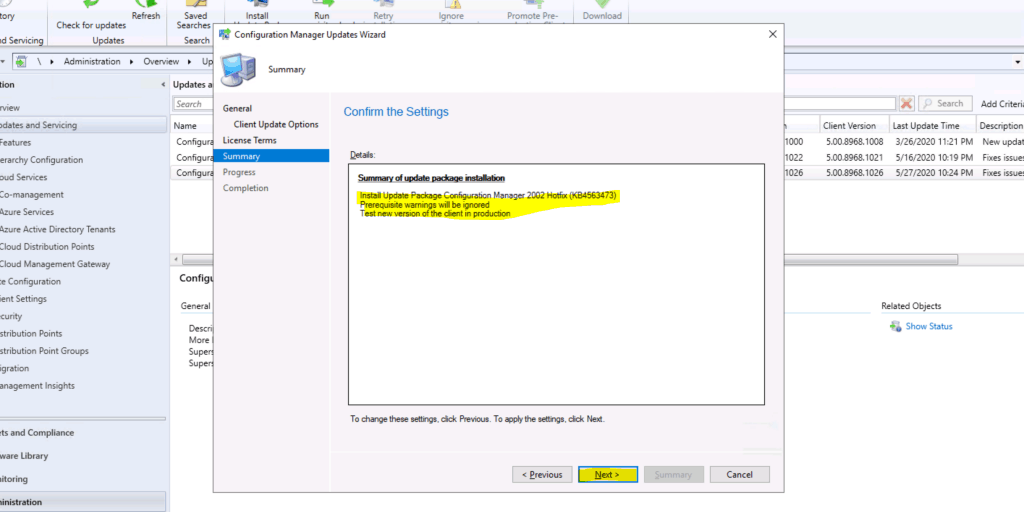 Click on the CLOSE button to complete the Configuration Manager Update Wizard.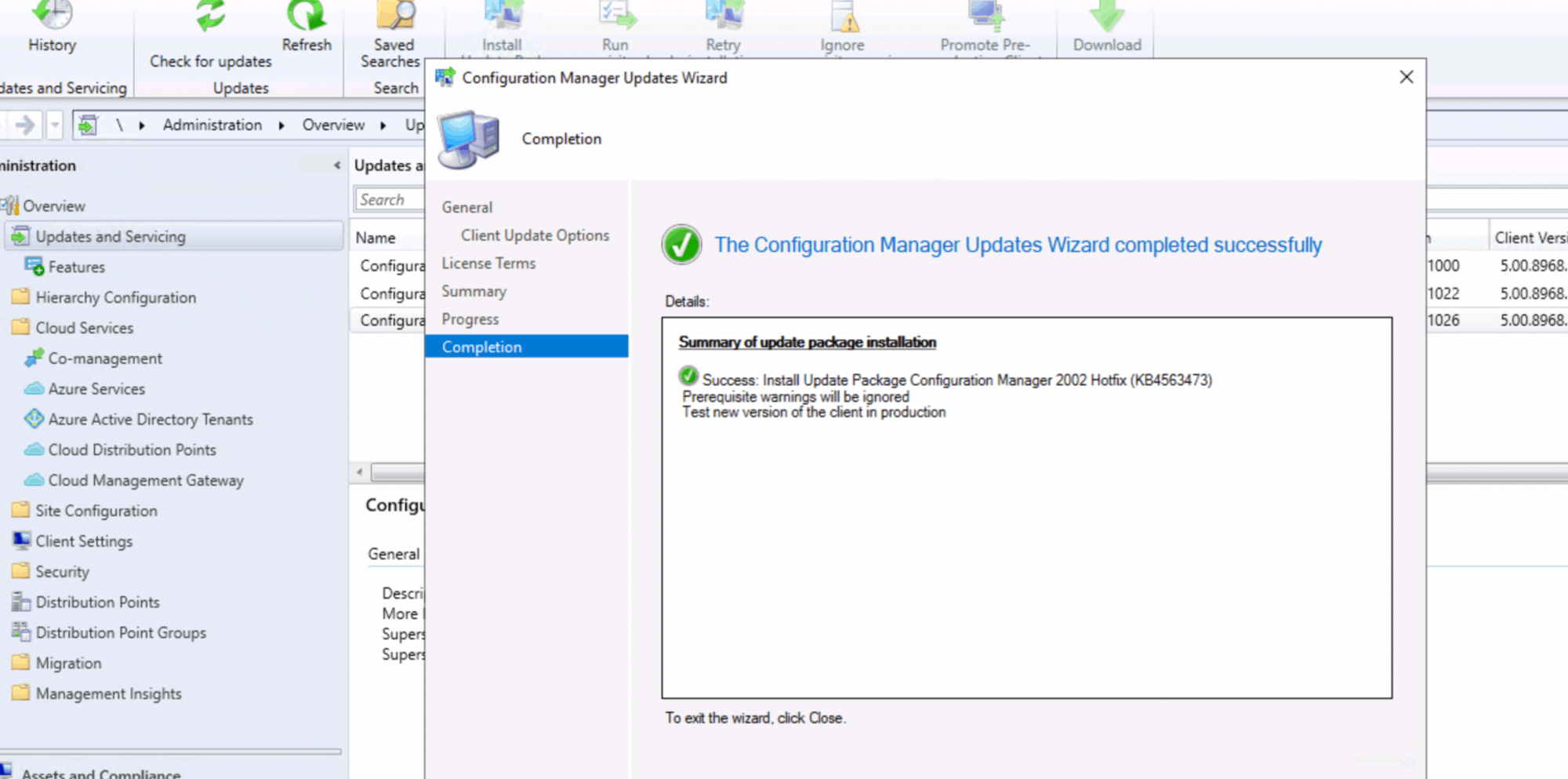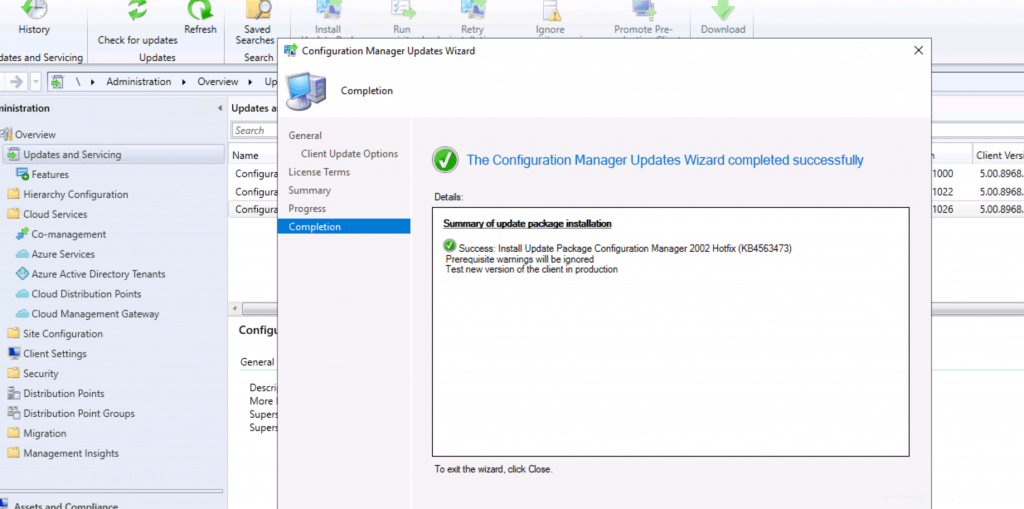 Navigate to \Monitoring\Overview\Updates and Servicing Status\Configuration Manager 2002 Hotfix (KB4563473) to check the status.
Configuration Manager 2002 Hotfix (KB4563473) installation completed.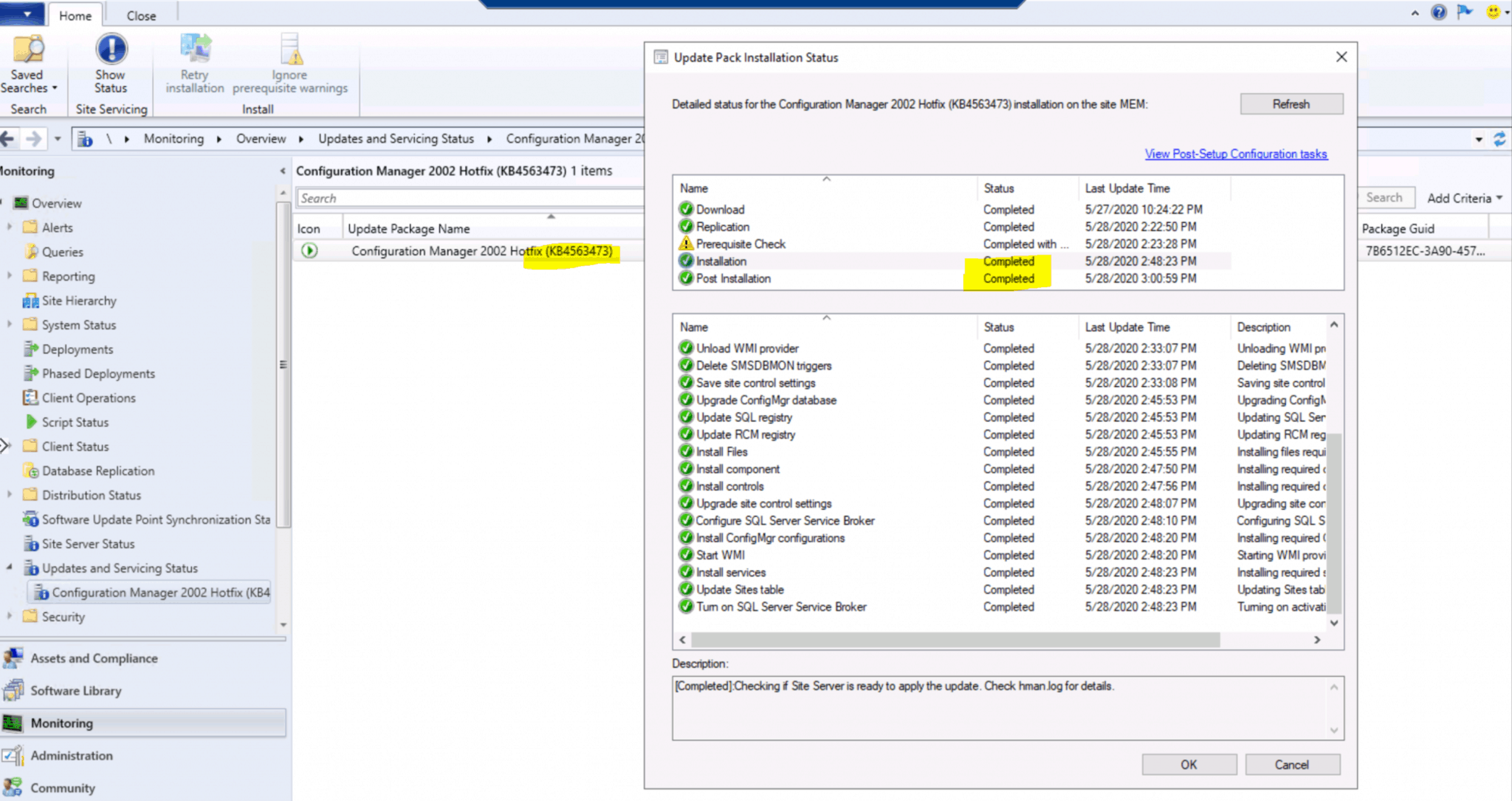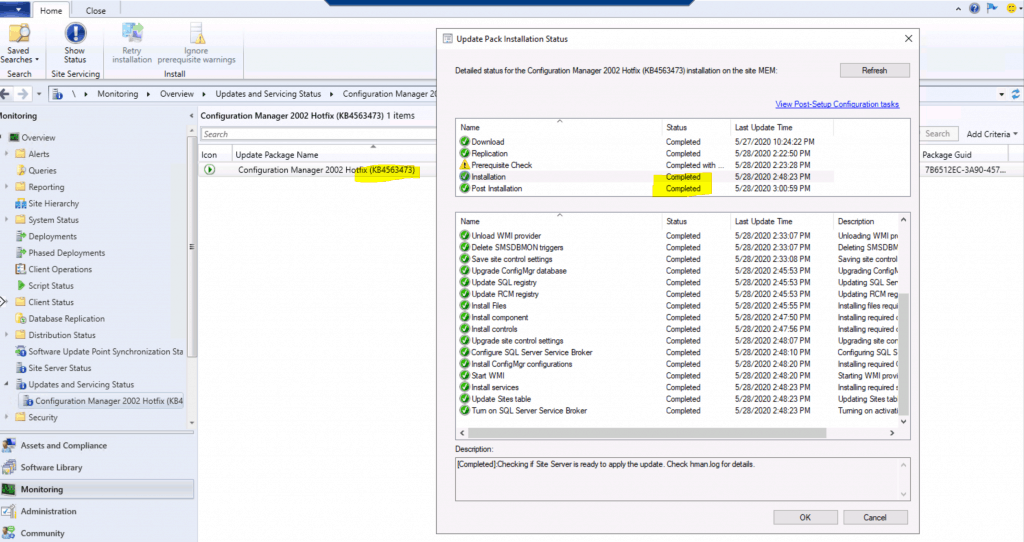 SCCM 2002 Client Site Version
SCCM Admin console update is not there for KB4563473.
Client Version 5.00.8968.1026
Site Version 5.00.8968.1026
Console Version 5.2002.1083.2000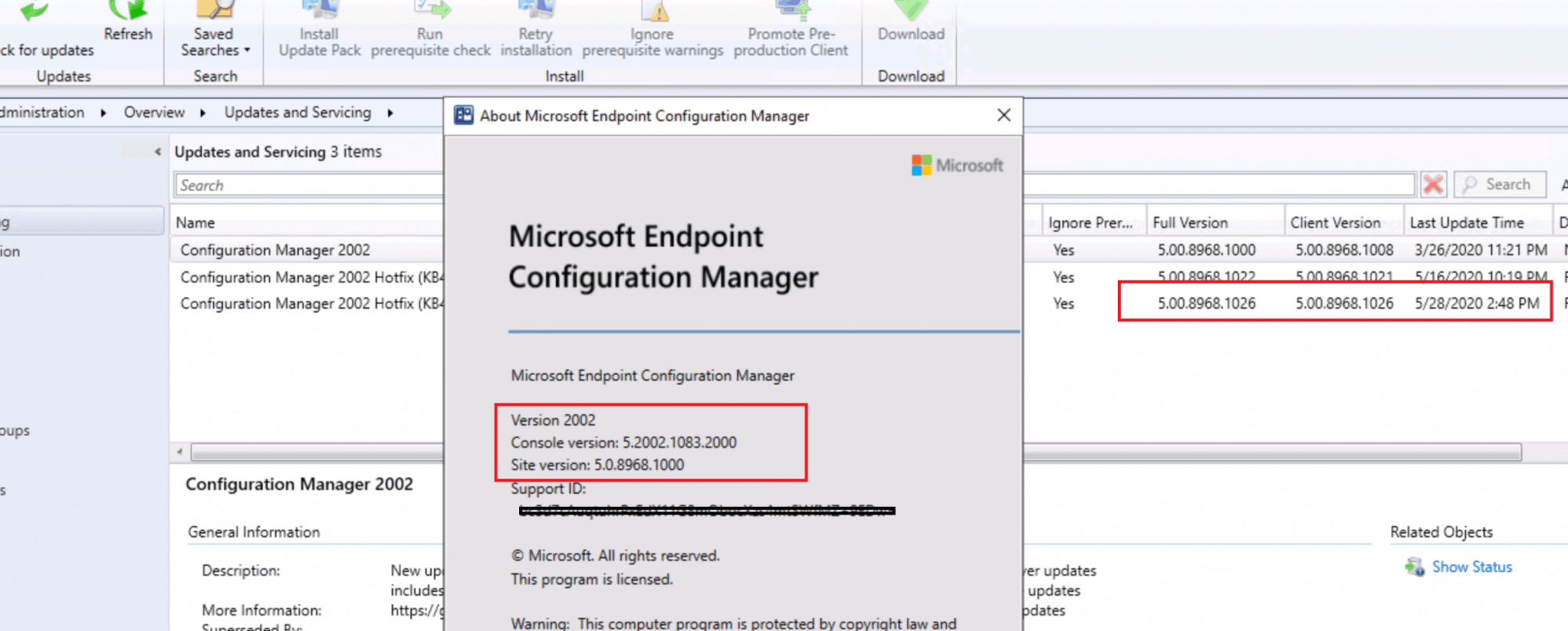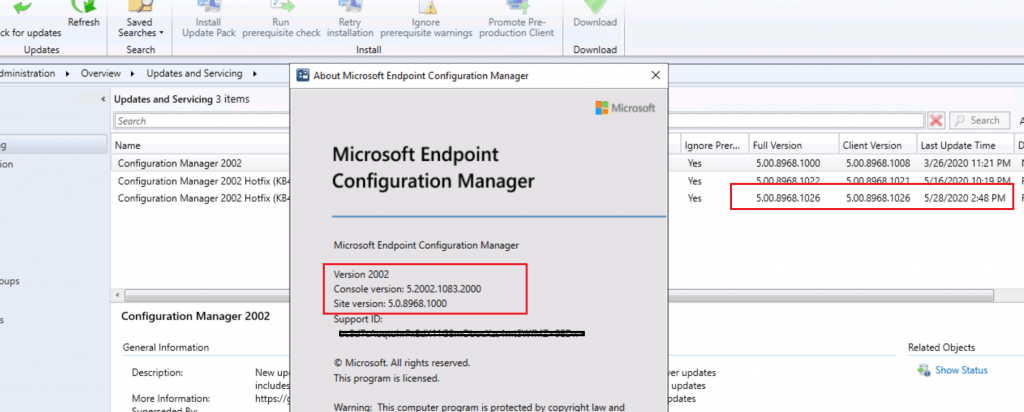 Resources