I've blogged about Software Update enhancements in Configuration Manager Service Pack 1. You can have multiple software update points (SUPs) per Primary Site in Configmgr 2012 SP1. This change allows for placing SUPs cross-forest, and providing fault tolerance without requiring NLB. More Details here.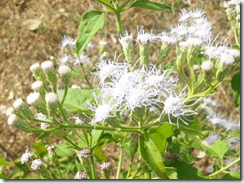 In this post, I would like to cover the Group Policy changes you need to plan along with SUP enhancements of SP1. If you have already assigned a WSUS server on the clients via group policy then you won't be able to take advantage of the new SUP Failover design in SCCM 2012 SP1. You need to rethink how you specify a WSUS server on clients using group policy.
How to take advantage of SUP failover without using NLB ?
What is the difference between GPO and GPP ?
Scenario :
When you use WSUS based method for installation of client agent then it's necessary to use Group Policy to set a WSUS server on the clients. The Group Policy is great for assigning a WSUS server to get the client deployed. However if you think from SUP failover perspective without using NLB, it's not so great. It impacts a client's ability to switch SUPs for failover. Now, this is one of the disadvantages of WSUS (SUP) based client installation method.
How to get rid of this issue : Solution for this :
Use GPP, Group Policy Preferences (GPP) provides a great way to conditionally set a WSUS server for your initial client installation. The advantage of GPP is that it still allows ConfigMgr local policy to set the SUP on failover conditions. If you set a traditional GPOs for setting the WSUS server on the clients then the client will loose the ability to switch SUPs when needed for failover. Implementing the conditional logic with the help of GPP for setting the WSUS server is a great option for both delivering the ConfigMgr client through WSUS, and taking the advantage of SUP failover after the ConfigMgr client is installed.
Here come the question : What is the difference between GPO and GPP ?
I'm not going to explain "what is the exact difference. However, you can get more details about this topic HERE"
More Details via TechNet documentation here and here.