Let's concentrate on the Console Notification Option in Action for ConfigMgr 2010 | ConfigMgr. You have an option to receive Push Messages in the ConfigMgr Console.
After installing ConfigMgr 2010, I received a notification alert in the SCCM console. I have shared my first experience of notification in this post.
The notifications are more readable and the action link is easier to find with the 2010 version. The age of the notification is displayed to help you find the latest information.
You have the option to dismiss or snooze a notification, that action is now persistent for your user across consoles.

Old Notification


New Notification


How to Enable ConfigMgr Console Notification Option
I have explained how to enable ConfigMgr console notification in the blog post here.
Navigate to \Administration\Overview\Site Configuration\Sites
Select the CAS / Standalone Primary server site
Right-click on the site server – select Properties
Click on the Alerts tab to enable push messages in the admin console
Select the following options

Prevent/fix: Known issues affecting your organization that may require you to take action
Plan for change: Changes to Configuration Manager that may require you to take action
Stay informed: Informs you of new or updated features that are available
Check Console Notification
You can check the SCCM console notification just below the close button. You can click on the bell icon in the console and that is the ConfigMgr notification alert.

It also provides details about the number of notifications available for you in the console. In my first experience, I saw only one notification.
Action Link
The notification action link option is useful to perform the actions directly from the Admin console notifications.
Click on the Bell icon to see the details about the notification.
New custom console extensions are available.
Click on the Hyperlink Install custom console extensions to get this installed.


Update complete for extension 1 of 1.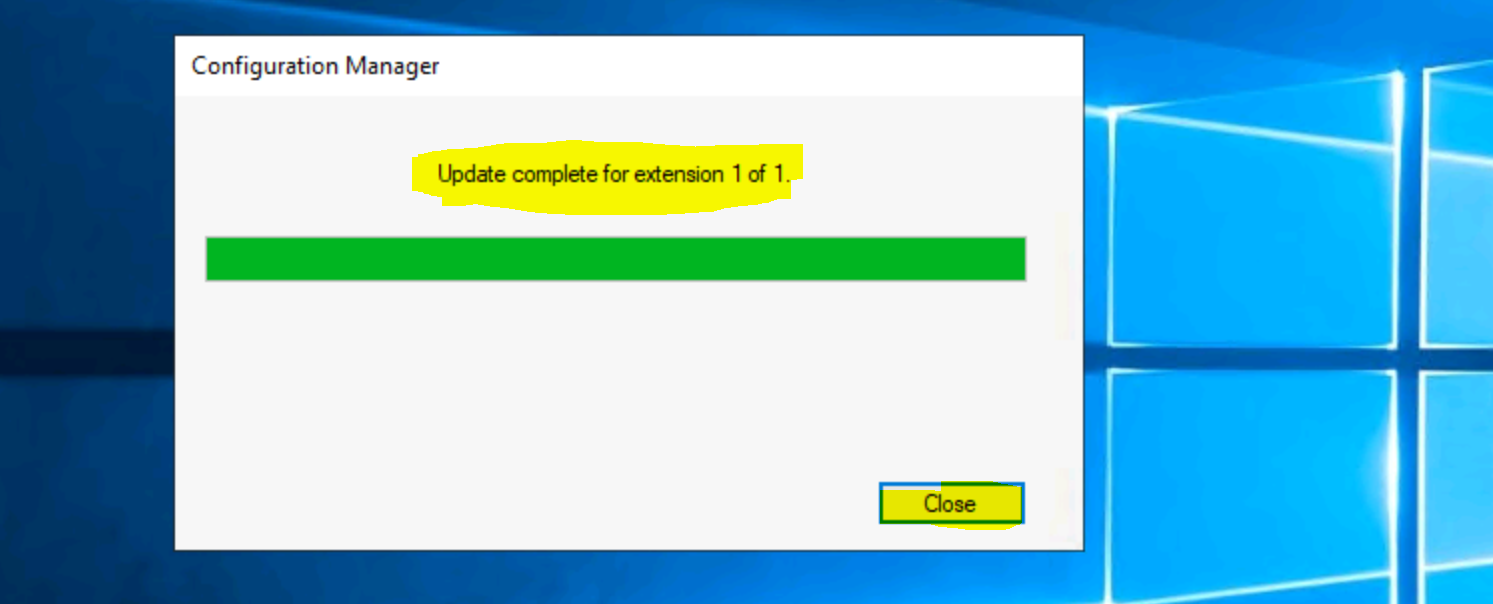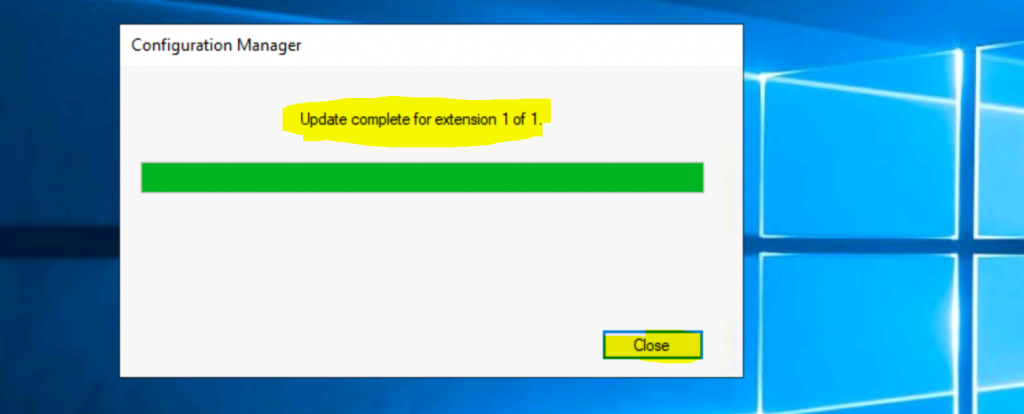 Results
Once you have actioned or read all the notifications, the following results will be displayed.
A total of zero (0) notifications are available.


Reevaluation of Notification
The below notifications are reevaluated every 5 minutes.
The site is in maintenance mode
The site is in recovery mode
The site is in upgrade mode
RBAC
The RBAC configuration is respected for the notification. If you don't have access to perform some actions, those notifications won't be shown to you in the console.
Resources
Author
Anoop is Microsoft MVP! He is a Solution Architect in enterprise client management with more than 20 years of experience (calculation done in 2021) in IT. He is a blogger, Speaker, and Local User Group HTMD Community leader. His main focus is on Device Management technologies like SCCM 2012, Current Branch, and Intune. E writes about ConfigMgr, Windows 11, Windows 10, Azure AD, Microsoft Intune, Windows 365, AVD, etc…