Today, Manju (commented on my post about SCCM 2012 SP1 known issues) helped me to notice one more change that we can see after ConfigMgr 2012 SP1 up-grade. It seems, you won't be able to configure or enable "Use Custom Web Site" on CAS server site properties after SP1 upgrade. All the options on "ports" tab are disabled or grayed out. After the SP1 Upgrade we won't be able to change anything from CAS properties –> Ports tab (It becomes read only). However, this option is enabled on Primary server site properties. Why the option "Use Custom Web Site" or Use Custom Port" is Grayed out on CAS Server Site Properties?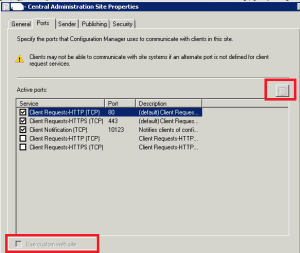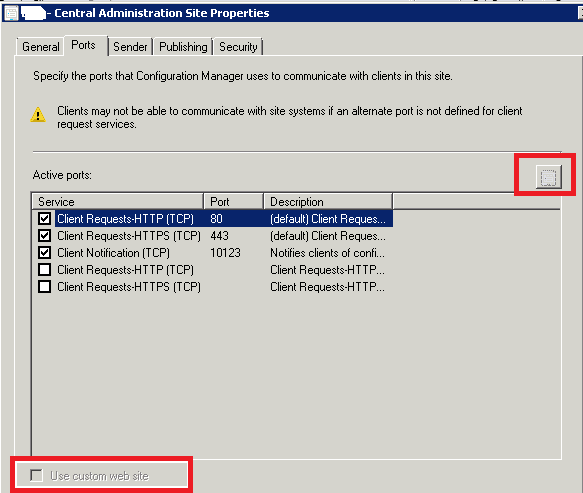 I'm not sure this feature is knowingly DISABLED from CAS or not. When I checked and confirmed with RTM version, the same setting is enabled and configurable on CAS server.
The following description about the feature help us to better understand ? " Specify the ports that Configuration Manager uses to communicate with clients in this site. Client may not be able to communicate with site systems if an alternate port is not defined for client request service". The CAS server is not managing clients directly, hence do we really need the custom port or Website Settings enabled on CAS server site settings? I don't think so. Again, this is my take on this, I'm not sure this will have some adverse impact or not.