SCCM Firewall Ports and communications between Current Branch Site servers, Site Systems, Domain Controllers, and Clients are important when you perform SCCM CB architecture and design. In this post, I'll share the spreadsheet that contains the details of the SCCM Firewall Ports requirement. The latest SCCM communication port details are available "Ports used in System Center Configuration Manager".
Do you know RPC Dynamic Ports ? TCP 49152-65535
In general, we can segregate the Firewall ports into two categories 1. Configurable ports (custom ports) and 2. Non Configurable ports. I cover only the default recommended ports documented in the TechNet here. Also, additional communication ports mentioned here are not covered in the list below and spreadsheet.
When you have SCCM CB hierarchy with CAS and primary servers then you need to be more conscious about the SCCM Firewall ports requirement. I have a post related to this topic which talks about SCCM Firewall ports Requirements here (there is not much change between SCCM Firewall ports).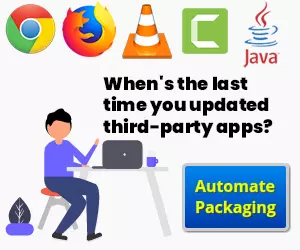 Update : Internet access requirement or proxy exception list for SCCM CB is also very important when you deploy SCCM current branch within organizations. TechNet documentation about SCCM CB internet access requirements are here.
Download List of SCCM Firewall Ports here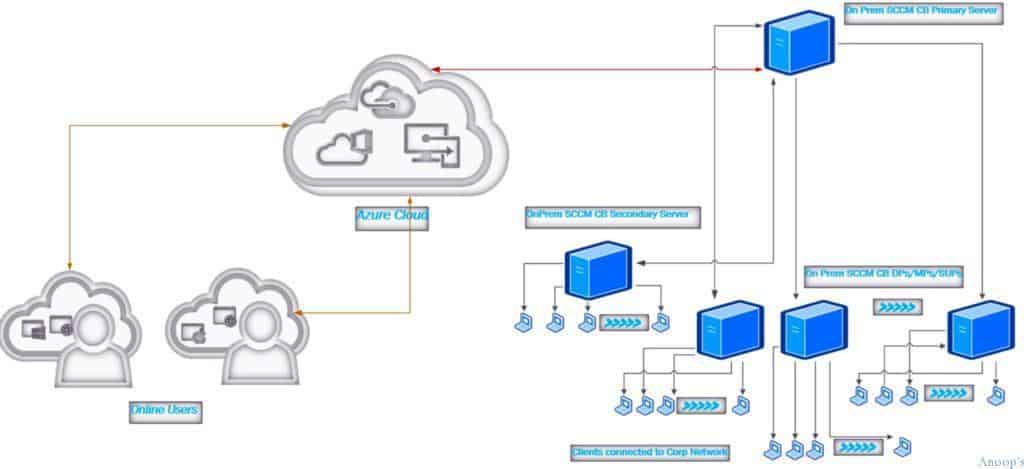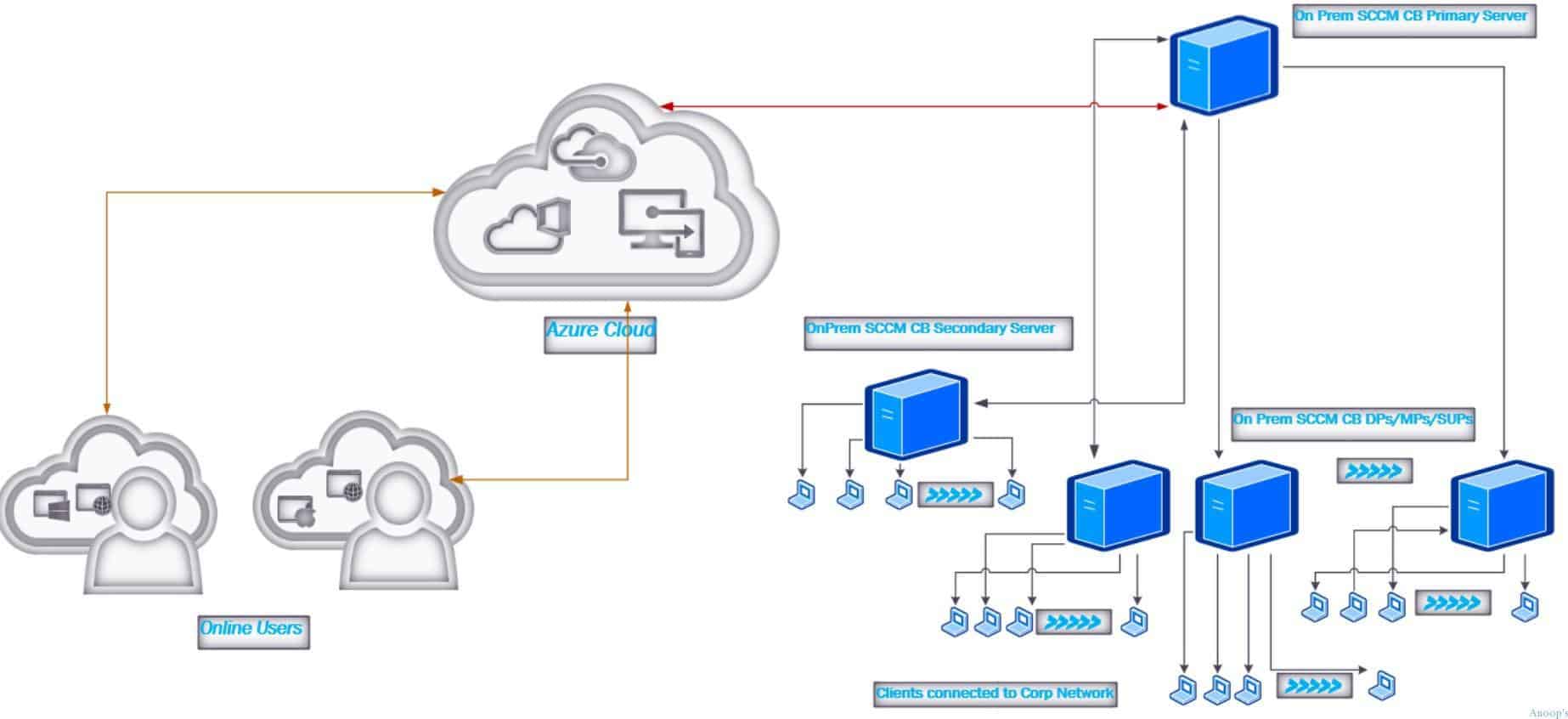 | From | TO | UDP | TCP | Description | Direction |
| --- | --- | --- | --- | --- | --- |
| | | | | | |
| Asset Intelligence Synchronization Point | Microsoft | | 443 | https | Unidirection |
| Asset Intelligence Synchronization Point | SQL Server | | 1433 | SQL Over TCP | Unidirection |
| App Catalog Web Service Point | SQL Server | | 1433 | SQL Over TCP | Unidirection |
| App Catalog Website Point | App Catalog Web Service Point | | 80/443 | http/https | Unidirection |
| Client | App Catalog Website Point | | 80/443 | http/https | Unidirection |
| Client | Client (wol) | | 9/25536 | WOL/WUP | Unidirection |
| Client | NDES | | 80/443 | http/https | Unidirection |
| Client | Cloud DP | | 443 | https | Unidirection |
| Client | DP | | 80/443 | http/https | Unidirection |
| Client | DP with Multi Cast | 63000-64000 | 445 | Multi Cast/SMB | Unidirection |
| Client | DP with PXE | 67/68/69/4011 | | DHCP/TFTP/BINL | Unidirection |
| Client | FSP | | 80 | http | Unidirection |
| Client | Domain | | 3268/3269 | LDAP/LDAP SSL | Unidirection |
| Client | MP | | 10123/80/443 | Client Notification/http/https | Unidirection |
| Client | SUP | | 80/8530/443/8531 | http/https | Unidirection |
| Client | SMP | | 80/443/445 | http/https/SMB | Unidirection |
| Console | Client | | 2701/3389 | RC/RDP/RTC | Unidirection |
| Console | Internet | | 80 | http | Unidirection |
| Console | Reporting Service Point | | 80/443 | http/https | Unidirection |
| Console | Site Server | | 135 | RPC Endpoint Mapper | Unidirection |
| Console | SMS Provider | 135 | RPC Dy/135 | RPC endpoint Mapper/RPC Dynamics | Unidirection |
| NDES Policy Module | Certificate Registration Point | | 443 | https | Unidirection |
| DP | MP | | 80/443 | http/https | Unidirection |
| Endpoint Protection | Internet | | 80 | http | Unidirection |
| Endpoint Protection | SQL Server | | 1433 | SQL Over TCP | Unidirection |
| Enrollment Proxy Point | Enrollment Point | | 443 | https | Unidirection |
| Enrollment Point | SQL Server | | 1433 | SQL Over TCP | Unidirection |
| Exchange Server Connector | Exchange Online | | 5986 | WRM with https | Unidirection |
| Exchange Server Connector | On Prem Exchange Server | | 5985 | WRM with http | Unidirection |
| Mac Computer | Enrollment Proxy Point | | 443 | https | Unidirection |
| MP | DOMAIN | 135/636 | 389/636/3268/3269/135/RPC Dy | LDAP/GC LDAP/RPC EPM/RPC Dynamic | Unidirection |
| MP | Site Server | | 135/RPC Dyn/445 | RPC EPM/RPC Dynamic/SMB | Bidirection |
| MP | SQL Server | | 1433 | SQL Over TCP | Unidirection |
| Mobile Device | Enrollment Proxy Point | | 443 | https | Unidirection |
| Mobile Device | Intune | | 443 | https | Unidirection |
| Reporting point | SQL Server | | 1433 | SQL Over TCP | Unidirection |
| Site Server | App Catalog Web Service point | 135 | 445/135/RPC Dyn | RPC EPM/RPC Dynamic/SMB | Bidirection |
| Site Server | App Catalog Website Point | 135 | 445/135/RPC Dyn | RPC EPM/RPC Dynamic/SMB | Bidirection |
| Site Server | Asset Intelligence Synchronization Point | 135 | 445/135/RPC Dyn | RPC EPM/RPC Dynamic/SMB | Bidirection |
| Site Server | Client (WOL) | 9 | | WOL | Unidirection |
| Site Server | Cloud DP | | 443 | https | Unidirection |
| Site Server | DP | 135 | 445/135/RPC Dyn | RPC EPM/RPC Dynamic/SMB | Unidirection |
| Site Server | DOMAIN | 135/636 | 389/636/3268/3269/135/RPC Dy | LDAP/GC LDAP/RPC EPM/RPC Dynamic | Unidirection |
| Site Server | Certificate Registration Point | 135 | 445/135/Dyn RPC | RPC EPM/RPC Dynamic/SMB | Bidirection |
| Site Server | End Point Protection | 135 | 445/135/Dyn RPC | RPC EPM/RPC Dynamic/SMB | Bidirection |
| Site Server | Enrollment Point | 135 | 445/135/Dyn RPC | RPC EPM/RPC Dynamic/SMB | Bidirection |
| Site Server | Enrollment Proxy Point | 135 | 445/135/Dyn RPC | RPC EPM/RPC Dynamic/SMB | Bidirection |
| Site Server | FSP | 135 | 445/135/RPC Dyn | RPC EPM/RPC Dynamic/SMB | Bidirection |
| Site Server | Internet | | 80 | http | Unidirection |
| Site Server | Issuing CA | 135 | 135/Dyn RPC | RPC EPM/RPC Dynamic | Bidirection |
| Site Server | Reporting Service Point | 135 | 445/135/RPC Dyn | RPC EPM/RPC Dynamic/SMB | Bidirection |
| Site Server | Site Server | | 445 | SMB | Bidirection |
| Site Server | SQL Server | | 1433 | SQL Over TCP | Unidirection |
| Site Server | SQL Server | 135 | 445/135/RPC Dyn | RPC EPM/RPC Dynamic/SMB | Unidirection |
| Site Server | SMS Provider | 135 | 445/135/RPC Dyn | RPC EPM/RPC Dynamic/SMB | Unidirection |
| Site Server | SUP | | 445/80/8530/443/8531 | http/https/SMB | Bidirection |
| Site Server | SMP | 135 | 445/135 | RPC EPM/SMB | Bidirection |
| SMS Provider | SQL Server | | 1433 | SQL Over TCP | Unidirection |
| SUP | Internet | | 80 | http | Unidirection |
| SUP | Upstream WSUS Server | | 80-8530/443-8531 | http/https | Unidirection |
| SQL Server | SQL Server | | 4022/1433 | SQL Over TCP/SQL SSB | Unidirection |
| SMP | SQL Server | | 1433 | SQL Over TCP | Unidirection |
| Service Connection Point | Intune | | 443 | https | Unidirection |
| Site Server | Site System | 135 | 135/RPC Dyn | RPC EPM/RPC Dynamic | Unidirection |
| Site Server | Domain/DNS | 53/67/68/137/138 | 139/53 | DHCP/DNS/NetBIOS | Unidirection |