Let's see SCCM Licenses Details Intune Details Subscription Vs CALs | ConfigMgr. Disclaimer! I'm not Microsoft licensing expert! I'm trying to share what I have learned in an understandable & straightforward (really? I will let you find out) way.
In this post, you will learn more details about New SCCM Intune Licensing details (SCCM Licenses Details). I also try to touch on Enterprise and Core CAL suites in terms of SCCM.
Introduction
Server/CAL (Client Access License) licensing model is a model where you purchase a license for the server and then purchase per user / per device CALs or Client management licenses (CMLs).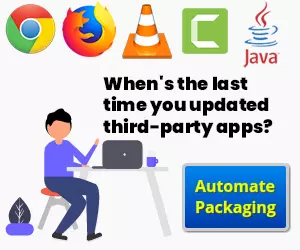 But, as you can see below in the below section, for SCCM, the best licensing option was (was? – you have better ways now – more details below) to go with Server/CAL model with per device Client Management Licenses (Device Client MLS) model.
The new & better way is to look at the Microsoft subscriptions (more details in the below section) before purchasing the CORE CAL & Enterprise CAL licenses for SCCM. This tip is because subscription-based licensing is the best option in the modern world to manage your SCCM and Intune licenses.
OLD Way – SCCM Licensing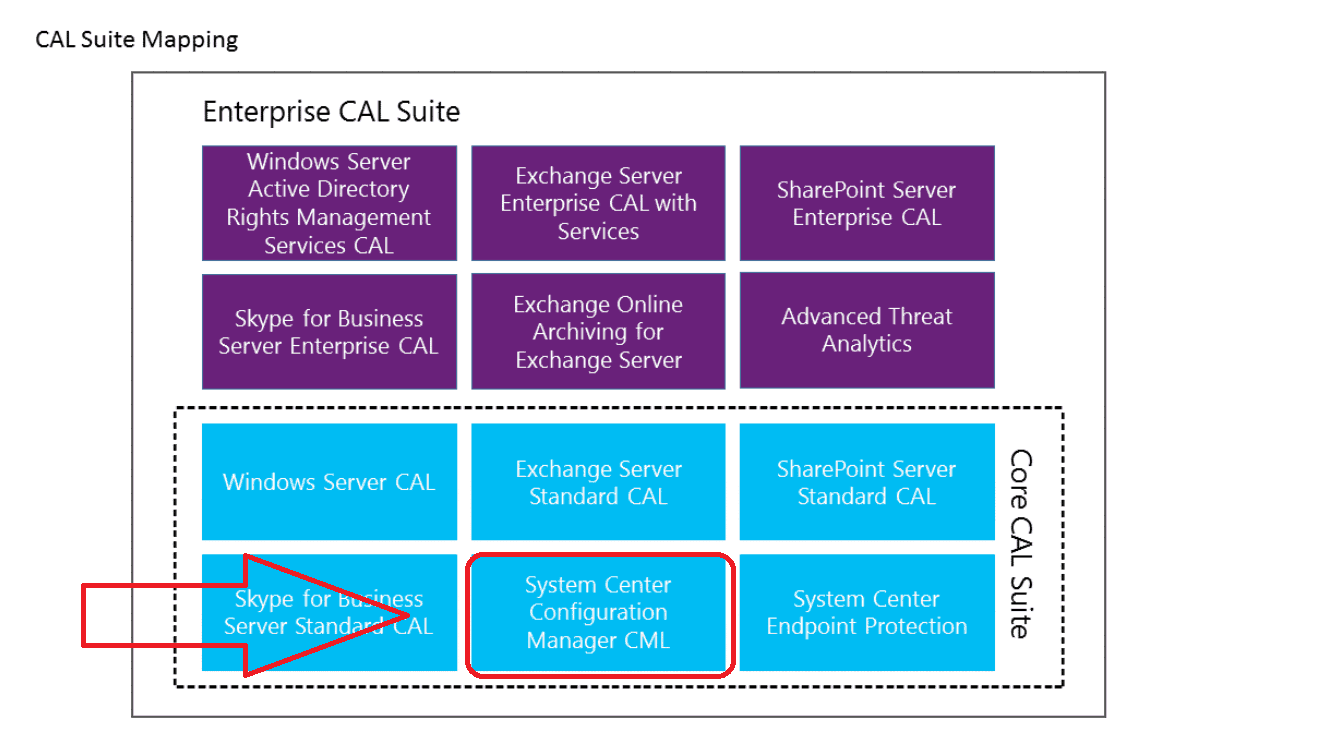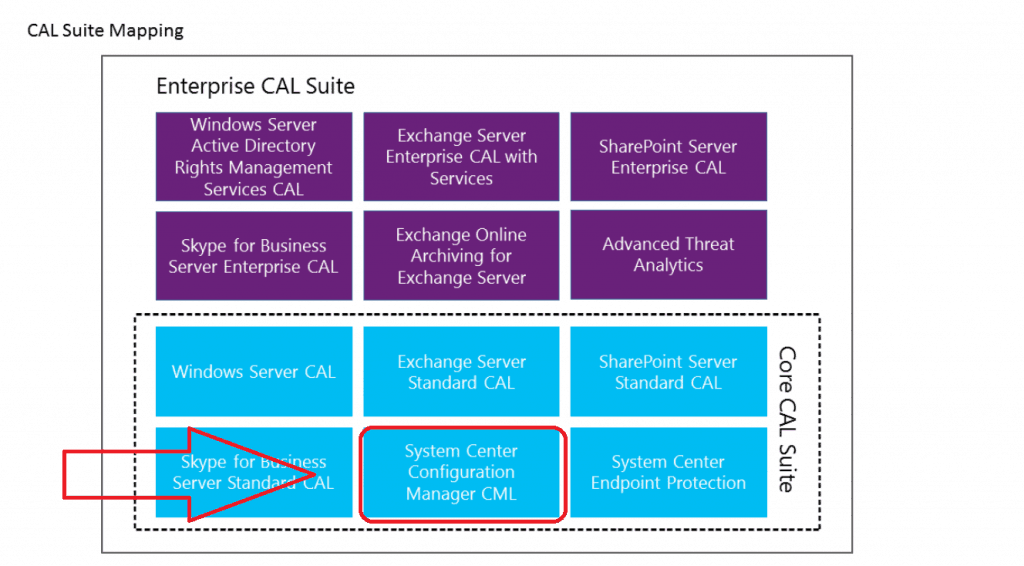 If you are already using SCCM, you must be using Microsoft Server/CAL (Client Access License) and Client Management Licenses (CMLs) licensing model. As per the Microsoft documentation here, SCCM licenses are part of the Core CAL Suite.
For example, When you have 10,000 devices to manage with SCCM, then you need to purchase:
SCCM server license – CALs (Don't ask me server OS, SQL DB & other licensing requirements – some more hints)
10,000 SCCM Client Management Licenses (Client MLs – CMLs)
NOTE 1 – I would recommend reading the TechNet forum thread about SCCM client license options. When you are planning to manage servers (server 2012, 2016, 2019) and client OSes in your environment through SCCM, it's better to go with Device Client MLs.
NOTE 2 – More information about SQL licensing details are available here.
NEW Way – Better Way – Subscription Model
A new way of licensing is the subscription model. The subscription model licensing of SCCM & Intune is much more comfortable to understand. The above mentioned Core/Enterprise CAL licensing model is so complex for me (even though I tried to make it easy).
SCCM and Intune licenses are covered under the following subscription options from Microsoft.
Microsoft 365 E3 suite
Enterprise Mobility + Security E3 (EMS E3)
Microsoft 365 E5 suite
Enterprise Mobility + Security E5 (EMS E5)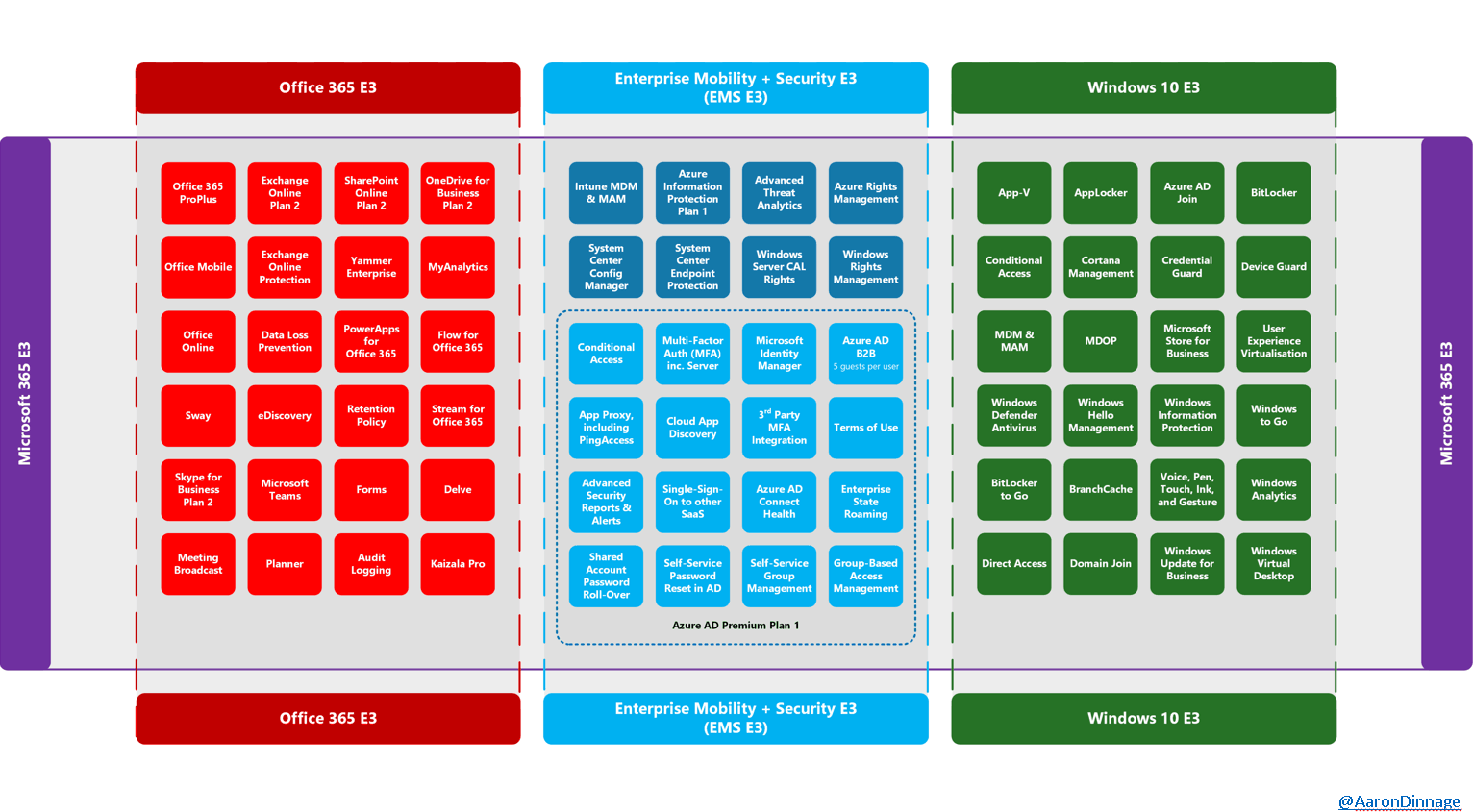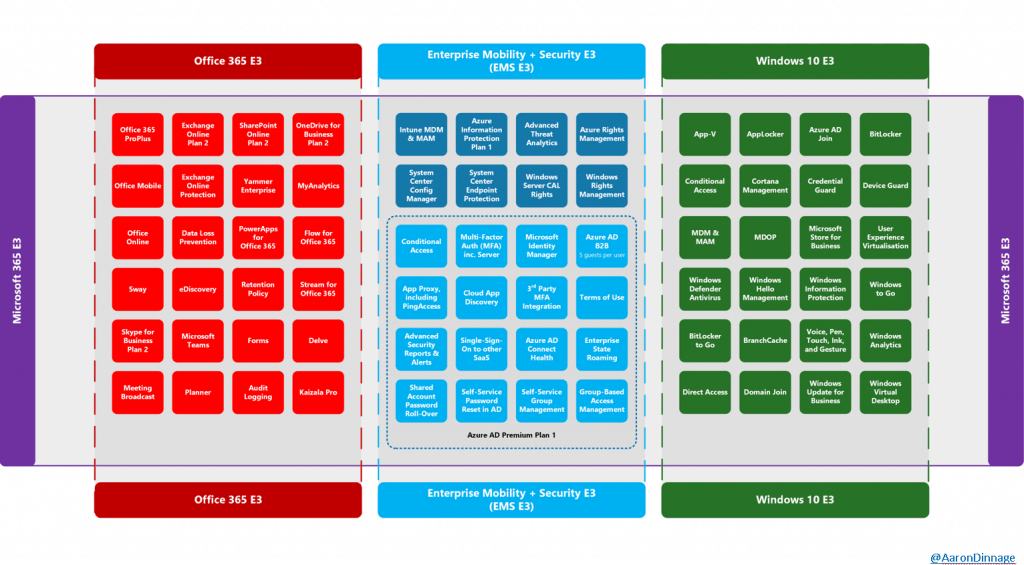 NOTE 1 – SCCM license is NOT included in Microsoft 365 Business, Microsoft 365 F1, & Microsoft 365 Education A1 versions? More details here.
NOTE 2 – It seems server CAL licenses are also included in most of the above subscriptions related to SCCM. No mention of SQL licenses when you have SQL enterprise version installed with SCCM.
SCCM Intune Licensing Details
You can get all the SCCM Intune licensing details in PPT, PDF, PNG, etc… format from GitHub. Excellent work is done by Aaron Dinnage!. You can check out his blog post here to get more details on Microsoft 365 licensing.
SCCM SQL Server Standard Version License Requirements
Microsoft's licensing terms for this product allow your use of SQL Server technology only to support SCCM components. SQL Server client access licenses are not required for that use.
Approved use rights for the SQL Server capabilities with SCCM CB include:
Site database role
Windows Server Update Services (WSUS) for software update point role
SQL Server Reporting Services (SSRS) for reporting point role
Data warehouse service point role
Database replicas for management point roles
NOTE! – The only databases for SCCM from the above list can run on that SQL Server standard version when you use this license. If a database for any additional Microsoft or third-party product shares the SQL Server, you must have a separate license for that SQL Server instance.
Resources – SCCM Licenses Details
Updated Docs – FAQs for Configuration Manager (a.k.a SCCM) branches and licensing.
Author
Anoop is Microsoft MVP! He is a Device Management Admin with more than 20 years of experience (calculation done in 2021) in IT. He is Blogger, Speaker, and Local User Group HTMD Community leader. His main focus is on Device Management technologies like SCCM 2012, Current Branch, and Intune. He writes about ConfigMgr, Windows 11, Windows 10, Azure AD, Microsoft Intune, Windows 365, AVD, etc.