Let's learn how to display SCCM OSD Computer Name Prompt in Task Sequence Deployment. To change the computer name in the new OS, we will use the OSDComputerName variable during deployment.
There are many methods with the help of you can prompt computer name during operating system deployment with SCCM Task sequence.
Basically, I will be focusing on how you can use the Inbuilt task sequence OSDComputerName variable to populate the computer name prompt in the new OS.
ℹ️If you are using MDT with Configuration Manager Integrated environment you can visit this post to improve user experience to prompt for computer name –

Add Task sequence Variable within a Computer Collections
In the Configuration Manager console, navigate to Assets and Compliance > Device Collections. Find the collection All Unknown Computers device collection since we generally use this collection to target bare metal deployment. If you have any other collection, you can use the same. Right-click and choose Properties.
All Unknown Computers – Computers that are not managed by Configuration Manager or a computer that is not imported into Configuration Manager.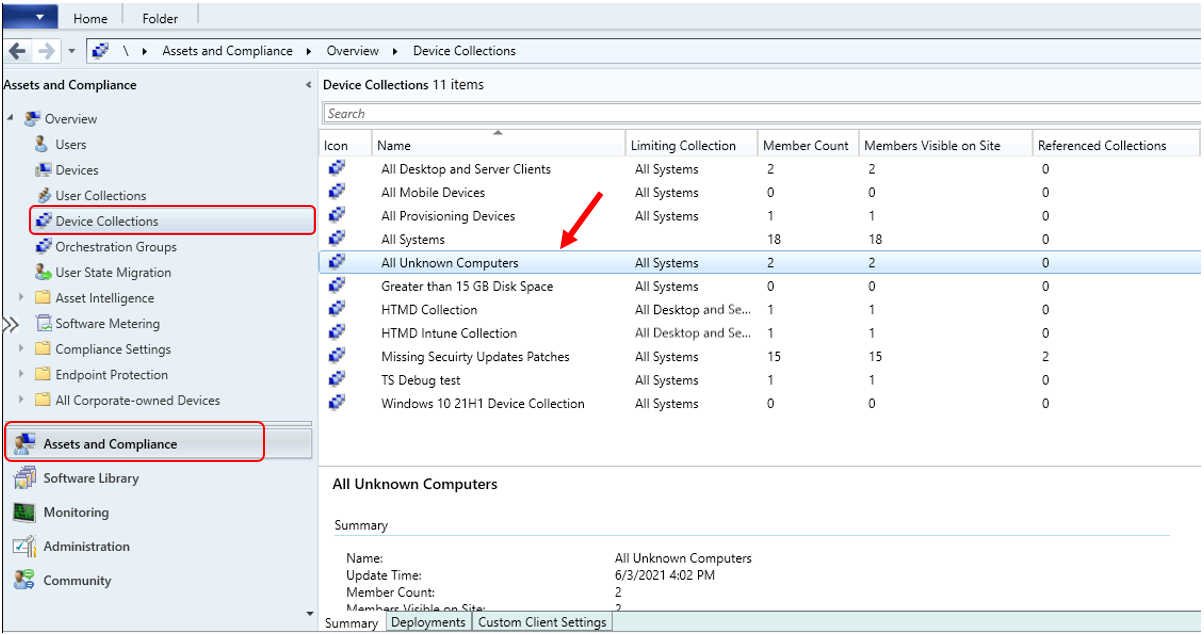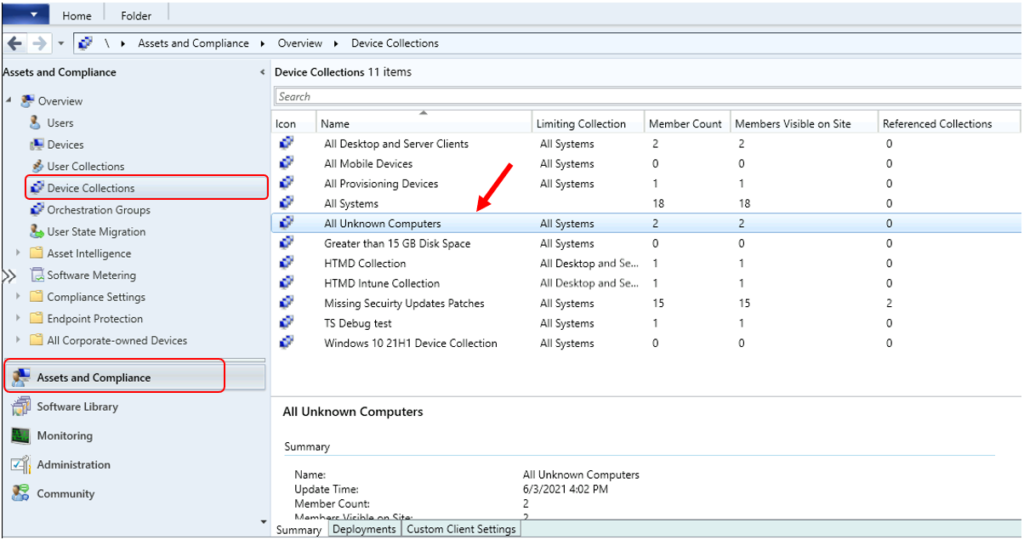 In the All Unknown Computers collection Properties. Move to the Collection Variables tab. Click the Yellow Star icon to specify the task sequence variable.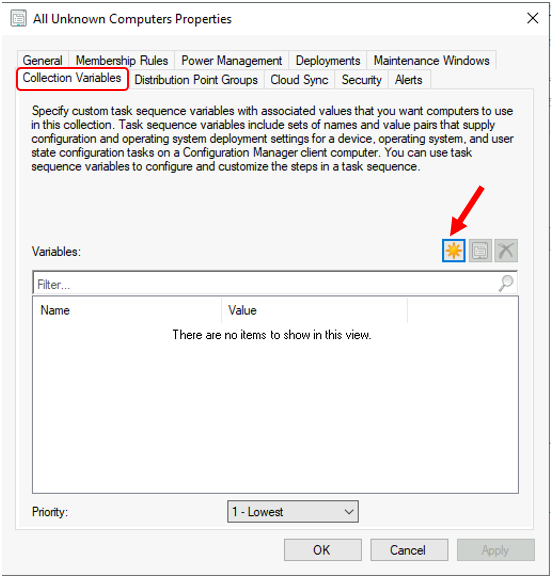 Input the variable name OSDComputerName, Do not specify anything for Value and Confirm the value. Click OK.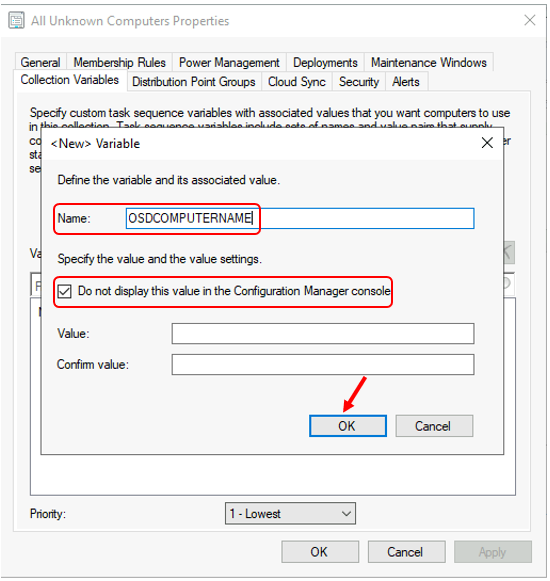 Confirm the variable Name and click Apply and OK, close the collection properties window.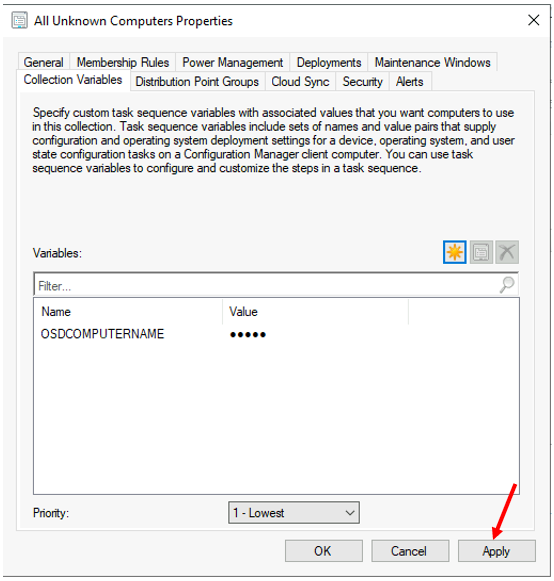 Once you are done with all steps, Validate that task sequence deployed to the Unknown Computers device collection.
Reference Post ⏩ If you're looking to deploy Windows 10 21H1 using SCCM Task Sequence, Follow the post Deploy Windows 10 21H1 Using SCCM Task Sequence | ConfigMgr | Step by Step Guide
Results – Run the Task Sequence
Different hardware models have different experiences for PXE. To boot to the network – UEFI-based devices typically use the Enter key and BIOS-based devices use the F12 key.
After the device successfully boots via PXE, the task sequence wizard appears. If you password-protect the media, the user has to enter the password on this welcome page. Click Next.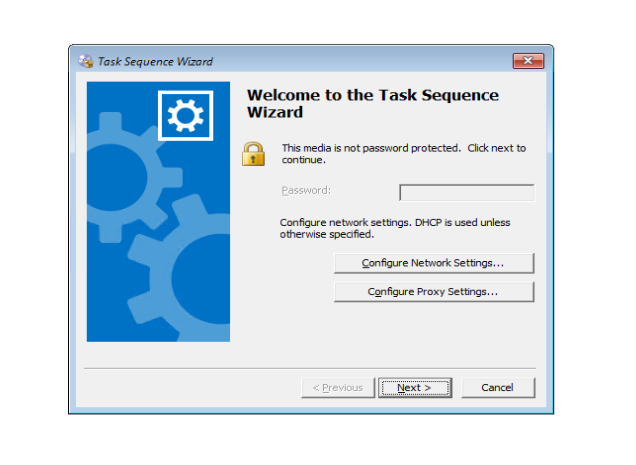 Select a task sequence to run: If you deploy more than one task sequence to the device, you see this page to select a task sequence.
Make sure to use a name and description for your task sequence that users can understand. Complete the Task Sequence Wizard by selecting deployed task sequence. Click Next.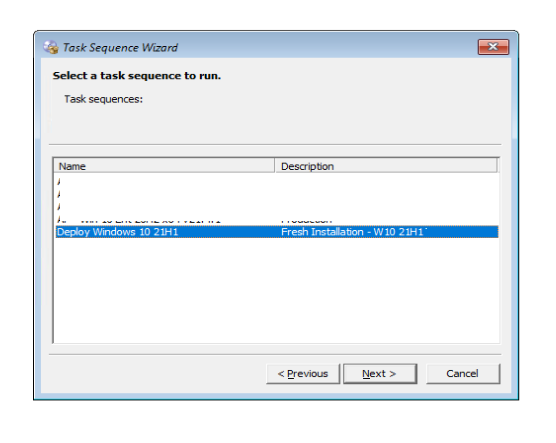 You will get a prompt, Under Edit Task Sequence Variables select the task variable to provide Computer Name and click Edit to add Value.
Here you can input the custom computer name in the Value text box and click OK. Once completed, Click Next to allow the task sequence to run. It displays the Installation progress window.
Note – If you click Next without providing a value, The task sequence will proceed with a random computer name.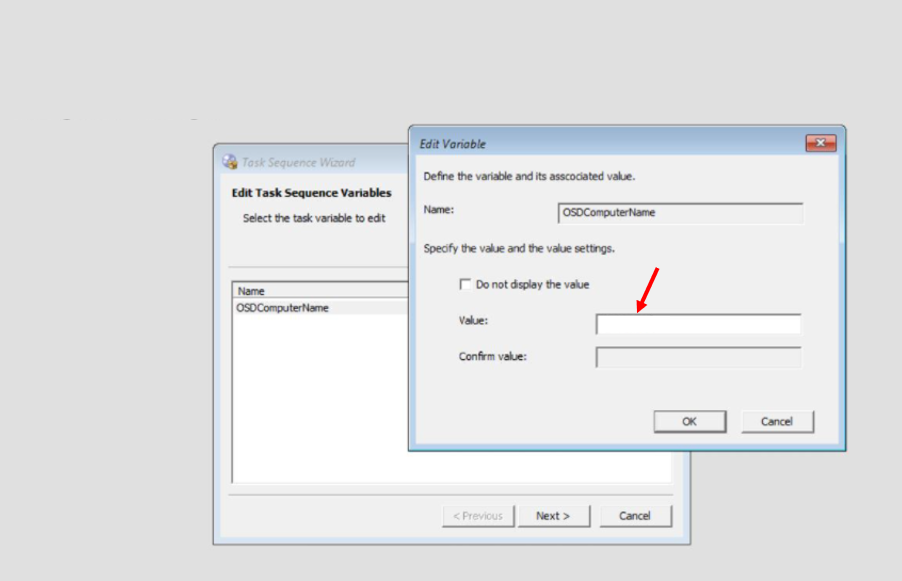 When the deployment process is complete, Sign in to the device and check Computer Name. It should be displayed as the value which you had provided.
Resources
https://docs.microsoft.com/en-us/mem/configmgr/osd/understand/task-sequence-variables
Author
About Author – Jitesh, Microsoft MVP, has over five years of working experience in the IT Industry. He writes and shares his experiences related to Microsoft device management technologies and IT Infrastructure management. His primary focus is Windows 10 Deployment solution with Configuration Manager, Microsoft Deployment Toolkit (MDT), and Microsoft Intune.