Let's check a new tenant attach Resource Explorer feature made available with the release of ConfigMgr 2006. Now, you can check SCCM resource explorer from Intune Portal (a.k.a Microsoft Endpoint Manager admin center).
Let's revise the details about resource explorer from the ConfigMgr console. We will see more details about how to check resource explorer from the Intune portal at the bottom of this post.
Also, let's have a quick check about the prerequisite to enable resource explorer access from the Intune portal.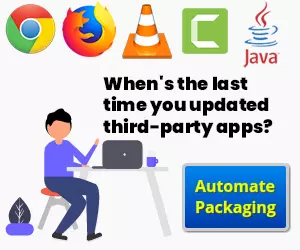 Prerequisite
To Enable ConfigMgr resource explorer from the Intune Portal feature, you need to have the following prerequisites completed.
All the prerequisites for Tenant attach should be in place.
A minimum supported version of ConfigMgr is 2006.
All sites in the hierarchy must meet the minimum ConfigMgr version (2006 +) requirement.
ConfigMgr clients must be running the latest version client. Check whether your client version is the latest as noted in the GA of ConfigMgr 2006.
You should have appropriate access to run the Resource explorer from SCCM and Intune.
NOTE! – Permissions for Tenant attach is updated. You don't need to give permissions to Configuration Manager Microservice https://docs.microsoft.com/en-us/mem/configmgr/tenant-attach/client-details#permissions
What is Resource Explorer?
The Resource Explorer tool in Configuration Manager (a.k.a SCCM) is used for viewing the hardware inventory information from collected managed devices.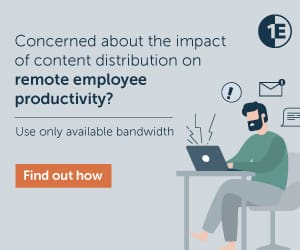 Hardware
Hardware History
Software
NOTE! – Resource Explorer doesn't display any data until the SCCM client sent the first hardware inventory details

SCCM Resource Explorer
Let's learn how to open a resource explorer from ConfigMgr console.
Open the SCCM console.
Navigate to the Assets and Compliance workspace.
Select the Devices node.

Or Select any collection in the Device Collections node.

Select a device that you want to check resource explorer.
Right-click on the device and select start – select Resource Explorer.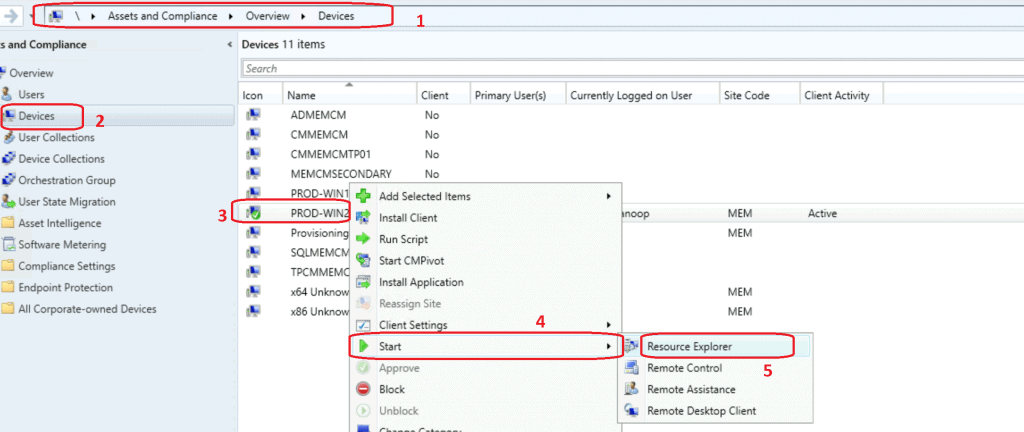 Intune – How to Open Resource Explorer
Let's learn how to open a resource explorer from Intune Portal. Once you have completed all the prerequisites of Tenant attach, you would be able to see all the SCCM managed devices in the Intune portal.
Open Admin Center – Intune Portal – https://endpoint.microsoft.com/
Select Devices node then click on All Devices.
Click on Windows.
Select the device that is synced from SCCM via tenant attach.

Use the Search option to find the device.

Click on the devices with the following option – Managed By ConfigMgr.

Select Resource explorer (preview) from the Intune portal to view hardware inventory.
Use the Search option to find the specific hardware inventory details.
Results
You can check the results of resource explorer from Intune portal.
Click on the Browser Usage tab to check the browser usage details of that device.
Edge Chromium is the most used browser in that device.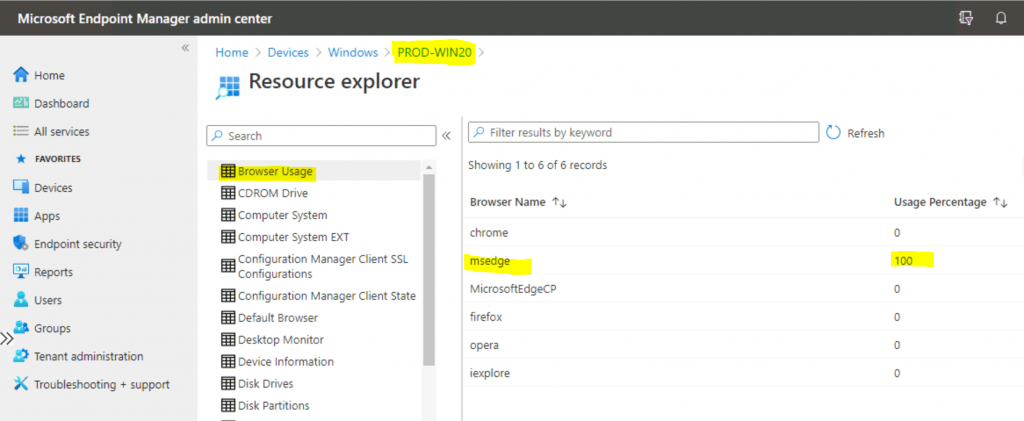 Troubleshooting
If you have trouble viewing Resource explorer from the Intune portal (admin center), you can check the following post about fixing Error 401 403 | Missing Configuration.
Fix ConfigMgr Tenant Attach Error 401 403 | Missing Config| SCCM
Resources