Let's see what is requirement for SQL Server DB collation configuration for ConfigMgr. This post mainly talks about SQL Database collation settings and option to change the collation settings. You need to make sure that the SCCM SQL Database Collation Setting is SQL_Latin1_General_CP1_CI_AS.
Collation Settings for ConfigMgr DB
Site database must use the following collation: SQL_Latin1_General_CP1_CI_AS for all SCCM server installed with all operating systems except Chinese. ConfigMgr supports two exceptions to this collation for the China GB18030 standards (Configuration Manager must use a Chinese operating system).
Chinese_Simplified_Pinyin_100_CI_AI

Only applicable for Chinese Operating System

Chinese_Simplified_Stroke_Order_100_CI_AI

Only applicable for Chinese Operating System
SQL_Latin1_General_CP1_CI_AS
SQL Server configuration – Specify the collation configuration for SCCM Server DB.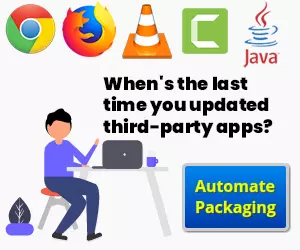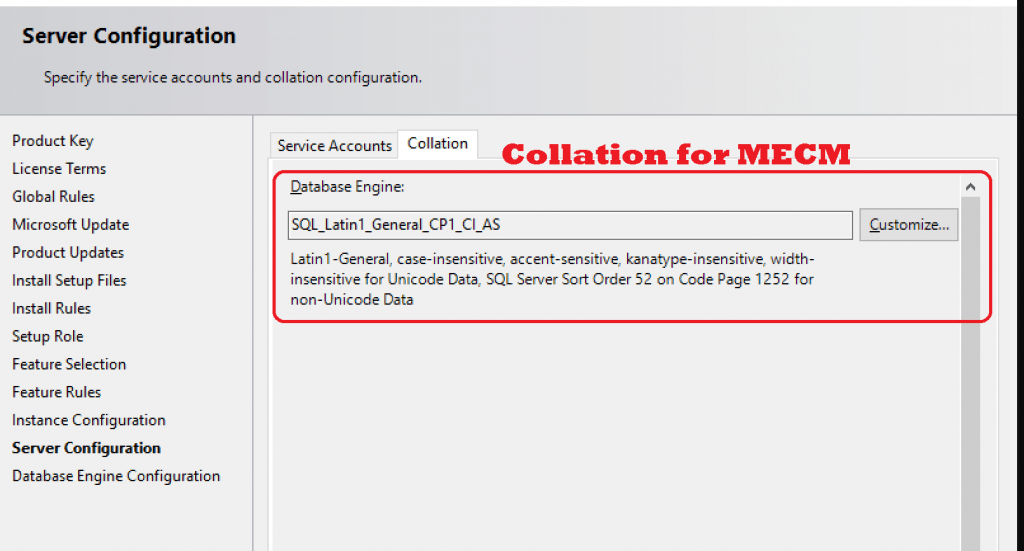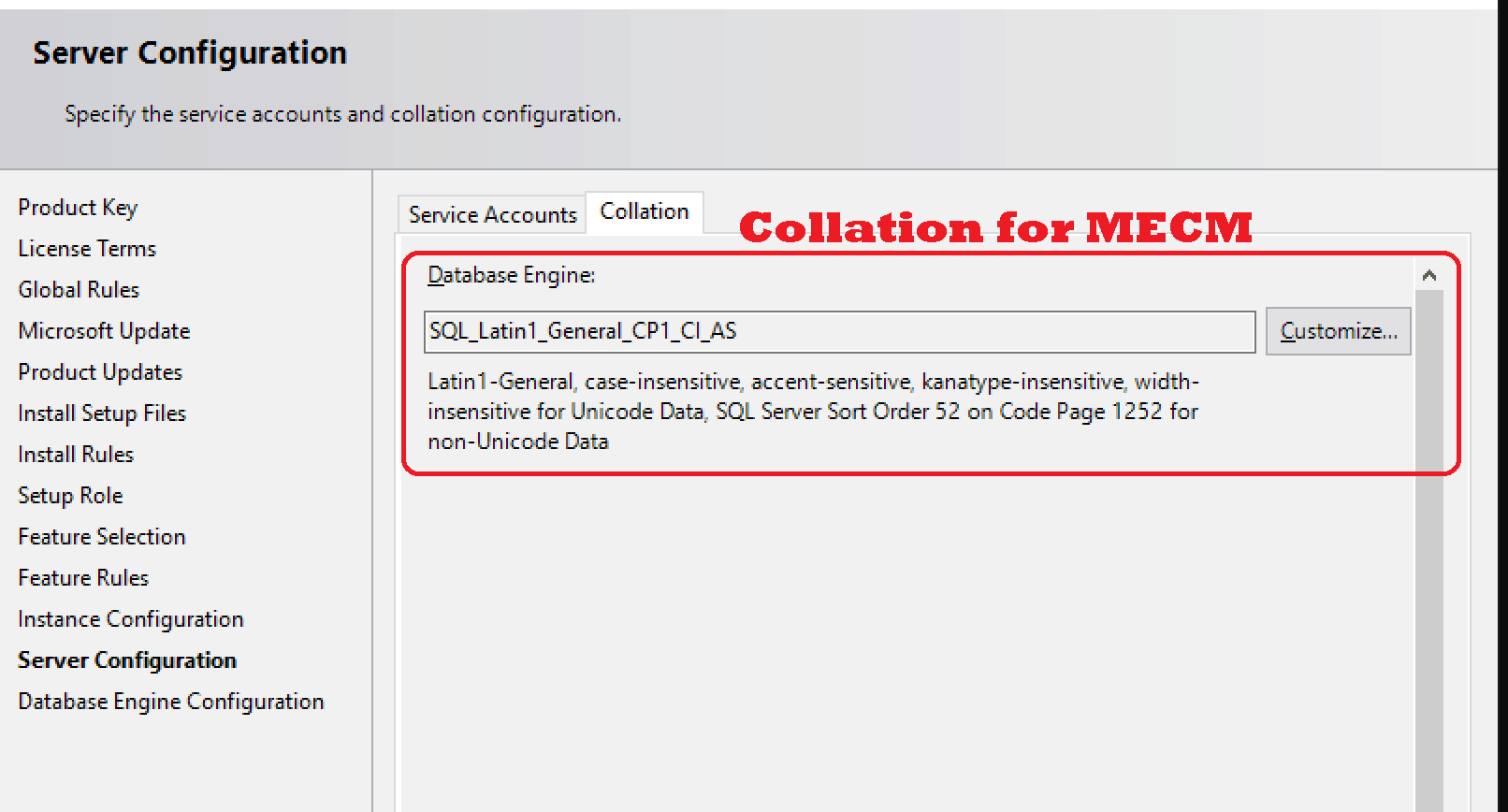 How to Change Collation Settings
Microsoft documented the supported way to change the SQL DB collation. If the collation setting is not correct, then the SCCM server installation prerequisite fails.
NOTE! – Changing the server collation in SQL Server – More details here.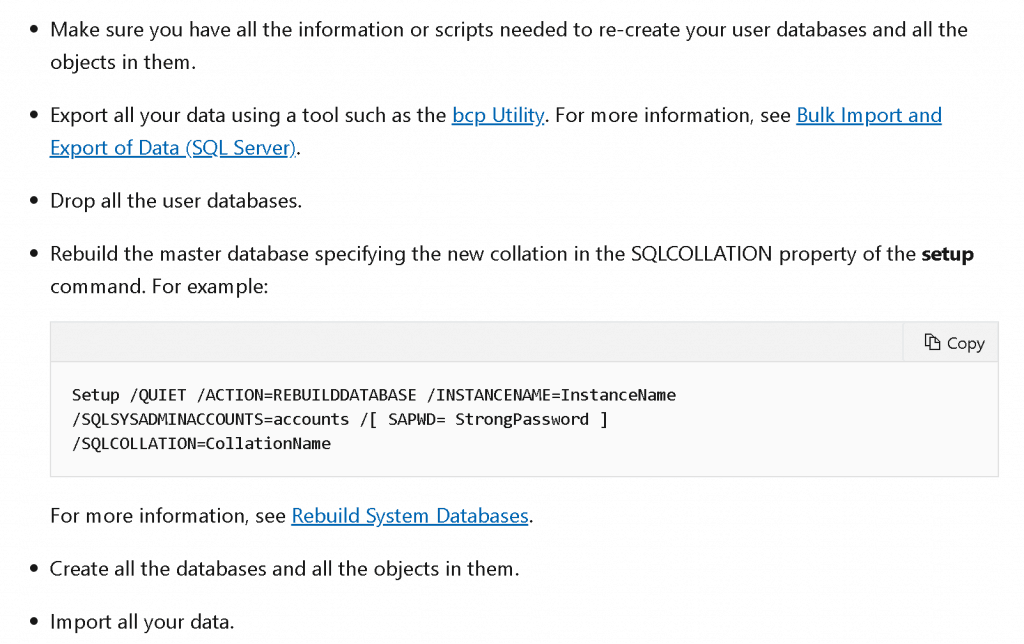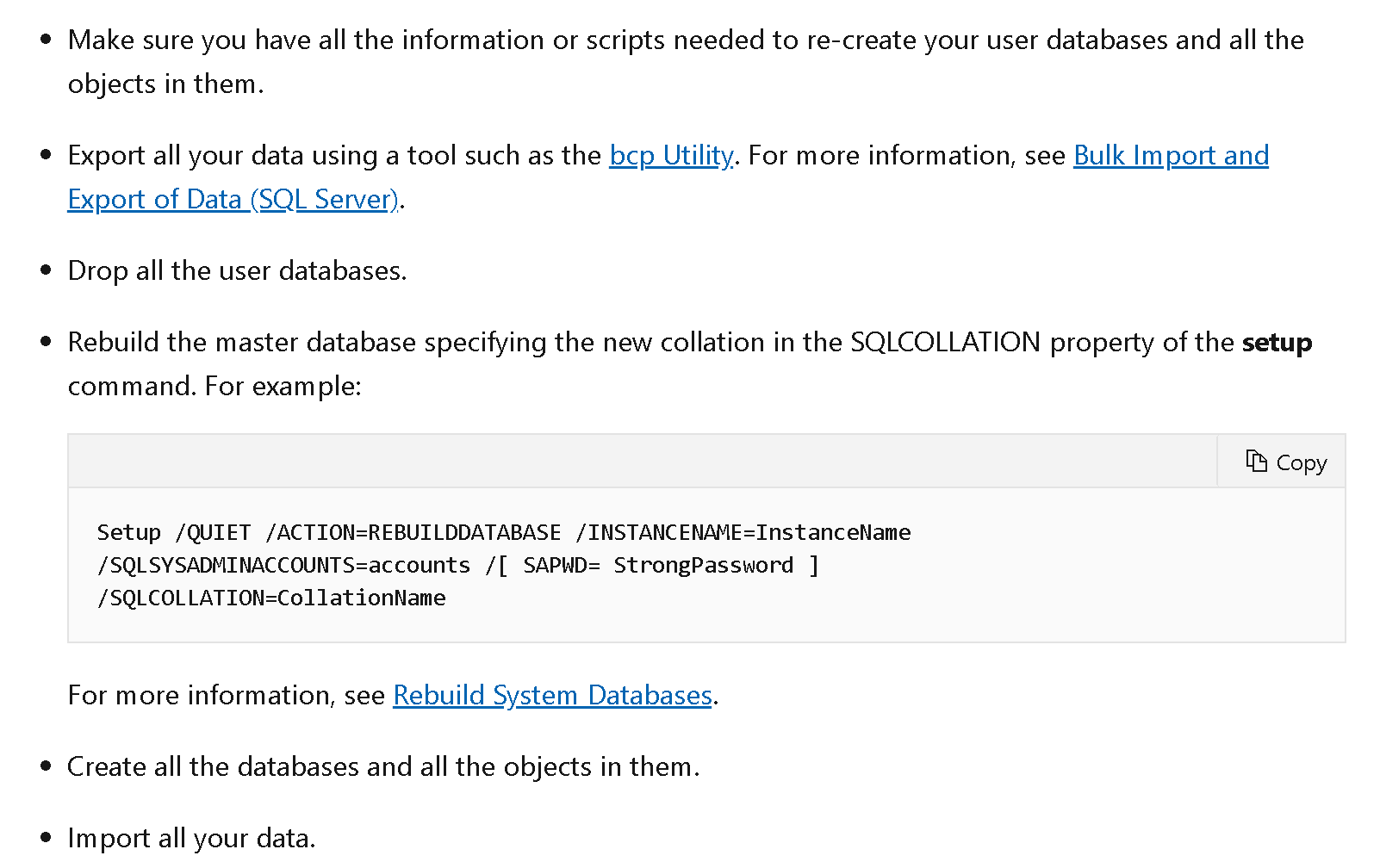 Resources