This post will show the new features released in Microsoft Teams July Update. Microsoft release frequent updates for teams. Here specifically, you will get an overview of Teams monthly release updates. The teams July month updates and enhancements can make your meetings more collaborative.
You will also get new admin features for Microsoft Teams with updates. Microsoft Teams can be installed on PCs, Macs, and mobile devices, and can also be accessed via a web browser. You should install the latest Microsoft Teams update on your device to get the latest features.
Teams don't allow admins to deploy updates through any delivery mechanism. Teams web app updates are typically released on the 4th Monday of each month. Teams desktop client updates are released monthly after rigorous internal testing and validation.
The desktop client updates itself automatically. Teams check for updates every few hours behind the scenes, download them, and then wait for the computer to be idle before silently installing the update. If a critical update is required, Teams will bypass this schedule and release the update as soon as it's available.

Recently Teams got a new update that helps users to create a special chat with themselves or a feature of self-chat. The Microsoft self-chat or your space feature helps create draft messages to capture quick notes. Let's check Microsoft Teams Self Chat Your Space review.
Let's see how to install Microsoft Teams App from Windows 11 Microsoft Store. This post also goes through the details of Winget way of Teams installation. Microsoft Teams app is available on Windows 10/11 Microsoft Store.
New Features In Microsoft Teams July Update
Let's check the new features and improvements added to Microsoft Teams, July 2022 Update –
Chat and Collaboration – LinkedIn Integration
Starting with Microsoft Teams July Update, It's easy to view a person's LinkedIn profile directly in Teams. When you go to any one-on-one chat, you can quickly see that person's experience, education, skills, and more.

You will now view your colleague's LinkedIn profiles, including their current role, past experiences, and other insights.
Note: Your organization needs to enable the LinkedIn integration in Teams for you to access it. When your organization enables LinkedIn integration, you can access LinkedIn in Outlook too.
In Teams, go to any one-on-one chat and click the LinkedIn tab.
Select Sign in now to connect your LinkedIn account. Connect your LinkedIn account to Microsoft apps
You can access LinkedIn profiles in Teams without connecting your LinkedIn and Microsoft accounts. But if you choose to connect these accounts, you can discover more about a person in any one-on-one chat in Teams.

Remove Call History From Teams
Starting with Teams July Update, You can streamline your view with the ability to hide calls from your call history list on Teams for desktop and mobile.
To remove a call from the call history, Click on the Calls button, and You will see the calls history here, Hover your mouse in front of the call you want to remove and click the three dots (…), and select remove from view.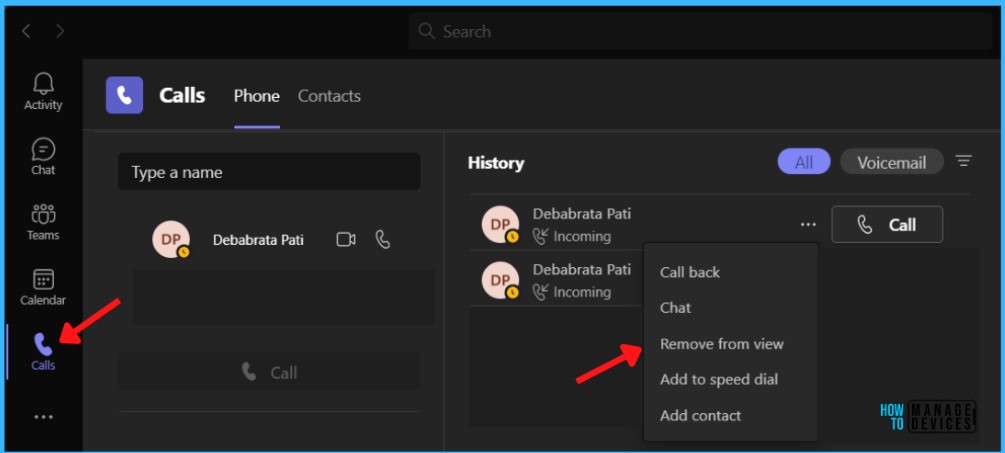 Switch from Microsoft Forms to Poll in Teams
Microsoft replaced the "Forms" app within Teams with a new app named "Polls," making it much easier for people to find and add polls to their chats and meetings.
You can see the "Polls" app when searching in the Teams app store or from the message extension flyout menu.
Navigate to Apps or the teams channel or chat in which you want to include a poll. At the bottom of your Teams window, select Messaging extensions.
Type Poll in the search box or find the Poll app by choosing More apps.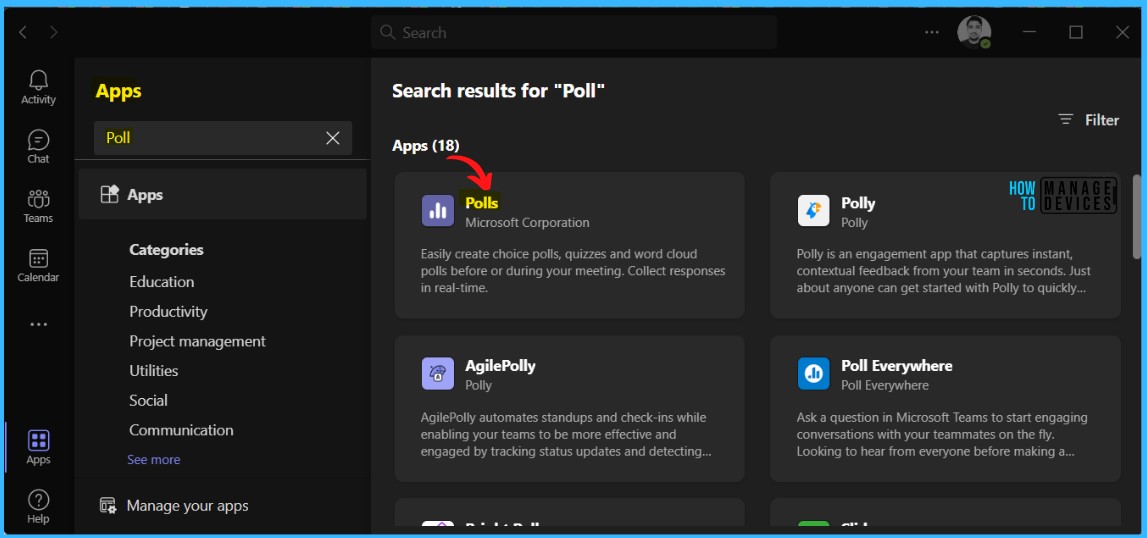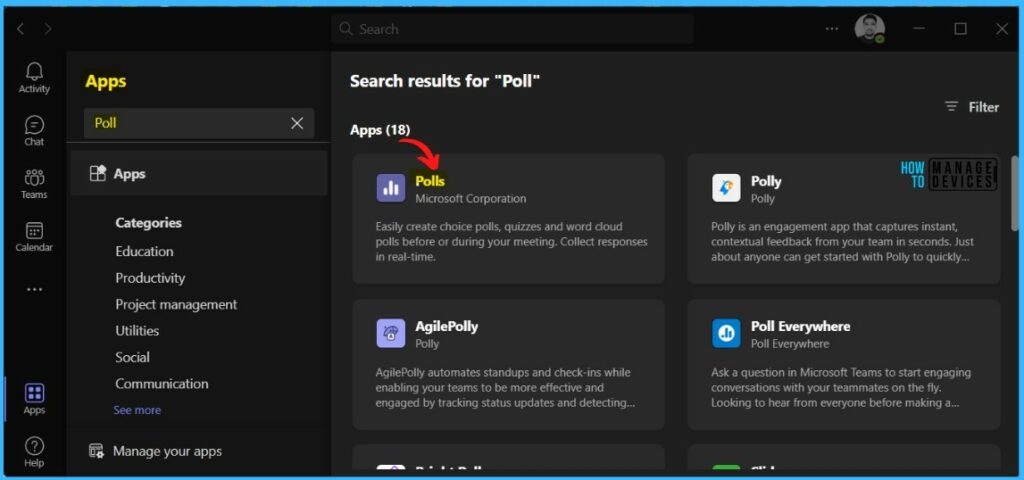 Select Poll and click Add. You will see the new Poll app on your Teams app list or at the bottom of your Teams window.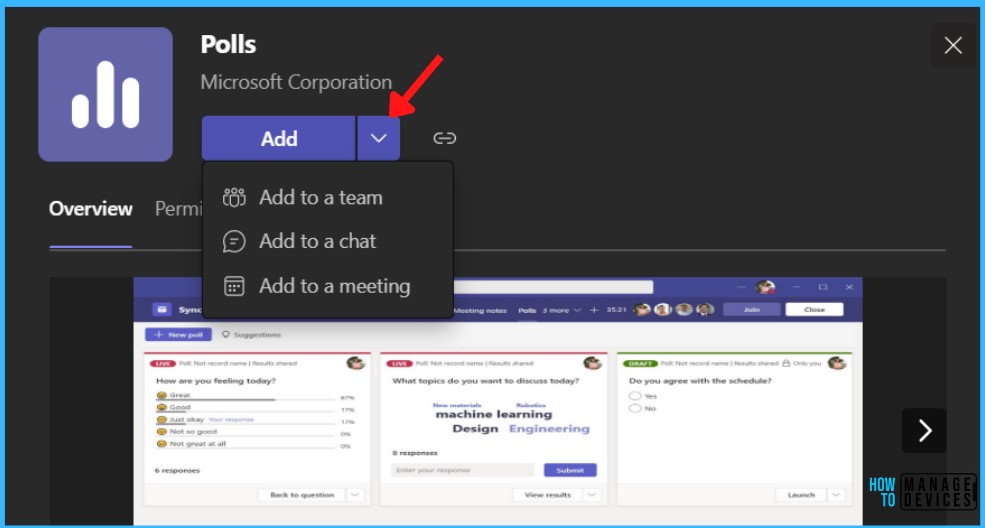 Unassign Policies In Bulk from Teams Admin Center
Admins can clean up individual policy assignments from users in bulk so that those users can inherit the correct policy via a group policy assignment or global organization-wide default.
Individual policies are always prioritized. To clean those induvial policies and ensure that users get the correct policy, we created this procedure to clean them all in one operation.
You can unassign policies in bulk from the Microsoft Teams admin center https://admin.teams.microsoft.com/.
Navigate to Users > Manage users.
In the top right corner of the page, select Unassign policies in bulk from the Actions drop-down menu.


Select a policy type. Choose the policy you want to reassign and select Load data to get the current number of users assigned to that policy. Select Unassign policy.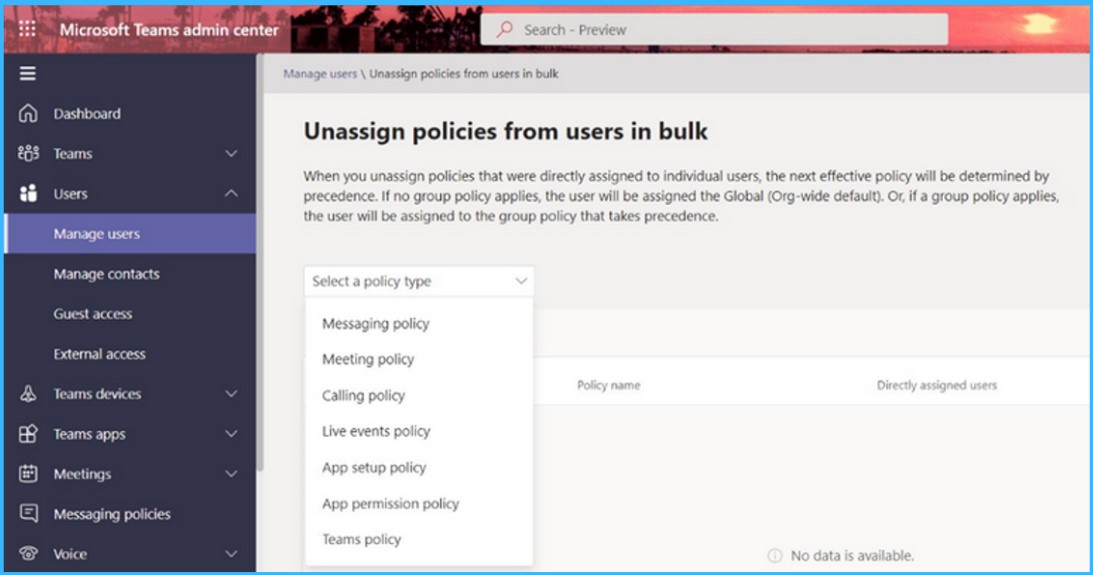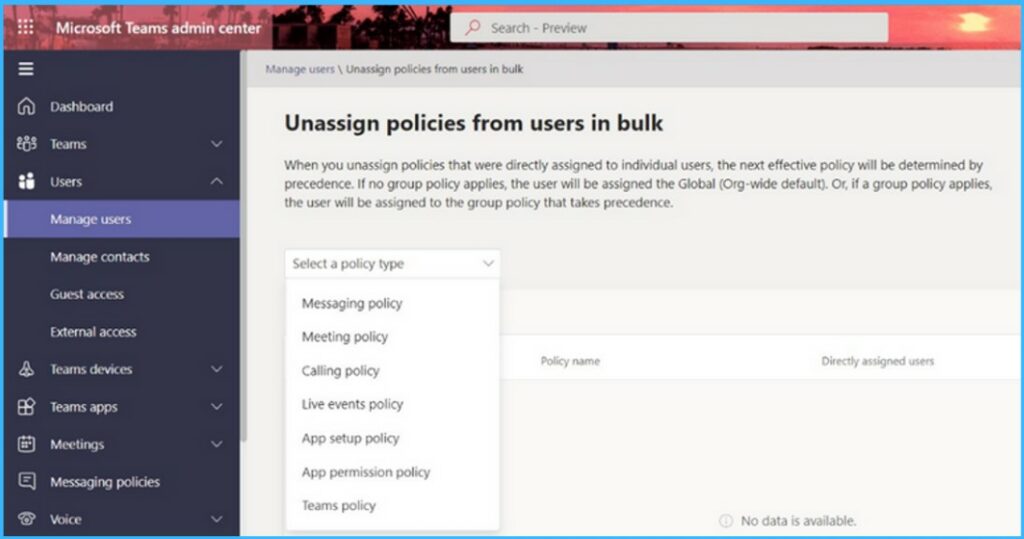 Spectralink Digital Enhanced Cordless Telecommunications (DECT) device integration with Teams SIP Gateway
Digital Enhanced Cordless Telecommunications (DECT) devices from Spectralink have been integrated with SIP Gateway, allowing frontline workers to use Teams calling functionality on DECT devices to communicate with colleagues.
Starting with Microsoft Teams July Update, DECT device integration with SIP Gateway is available on the following compatible handset models from Spectralink –
IP-DECT 200/400/6500/Virtual IP-DECT/IP-DECT Base Station
Handsets 72xx/75xx/76xx/77xx
A SIP device user can join a Teams meeting by dialing the meeting access number. Meeting participants can add a SIP device user to the meeting by dialing to user's phone number, or simply adding a participant by clicking on 'Request to Join' will also alert the user's SIP device.
Author