Veeam released the latest version of Veeam Backup for Microsoft Office 365 with many enhancements.
Let's go through a quick walkthrough of the installation/upgrade of Veeam Office 365 Backup v4! eeam Backup for O365 v4 Community Version!!
Introduction
If you never tried Veeam Backup for Microsoft office 365 yet? Here is a Community Edition FREE forever for up to 10 users and 1 TB of SharePoint data.
Also, if you are wondering why I should have Microsoft Office 365 Mail, SharePoint, OneDrive, etc.. backup?
The following are the main data points that help you to understand the business case for Office 365 backup solution.
Accidental deletion
Retention policy gaps and confusion
Internal security threats
External security threats
Legal and compliance requirements
Managing hybrid email deployments and migrations to Office 365
For more information https://go.veeam.com/wp-why-backup-office-365-data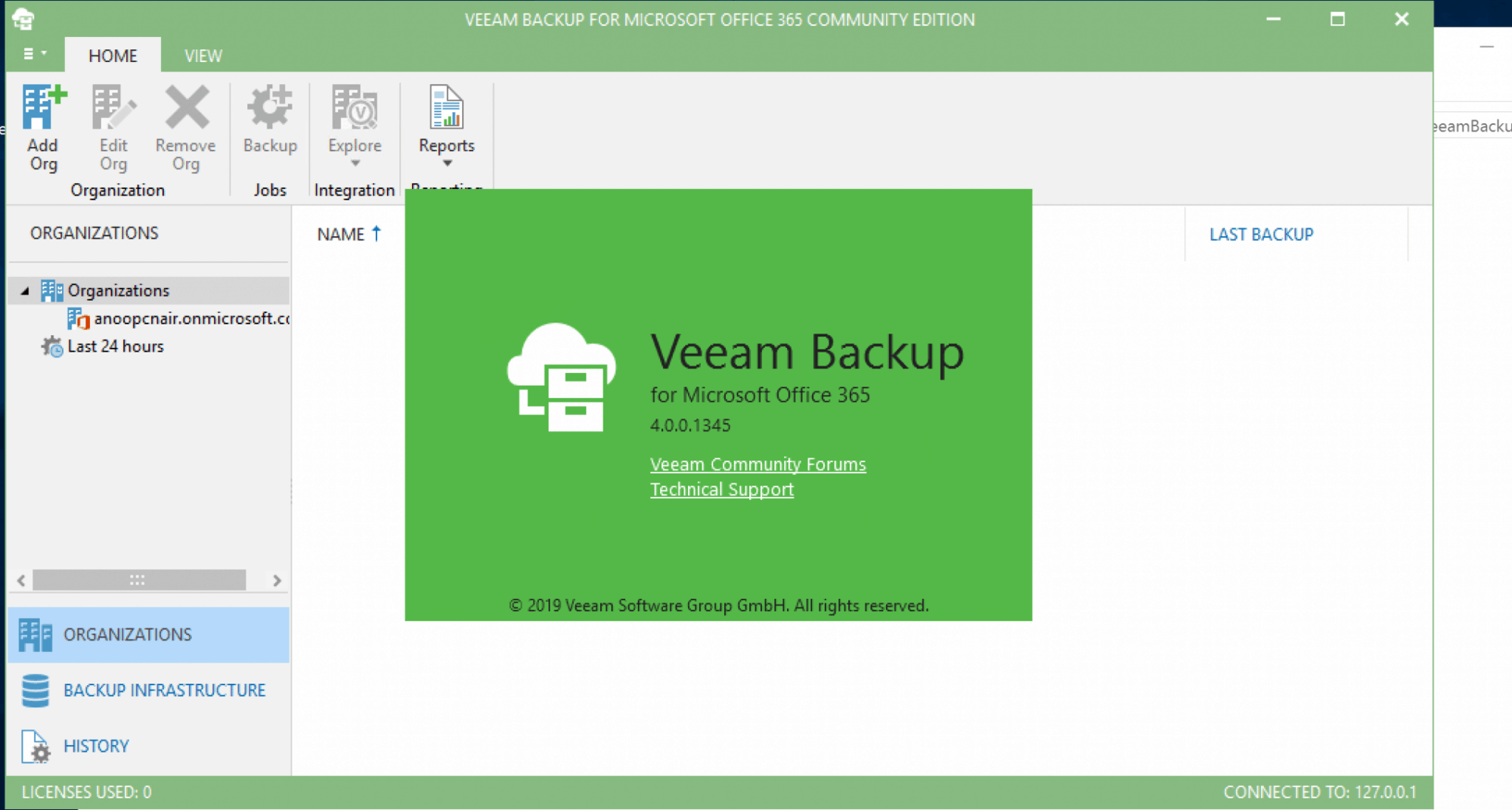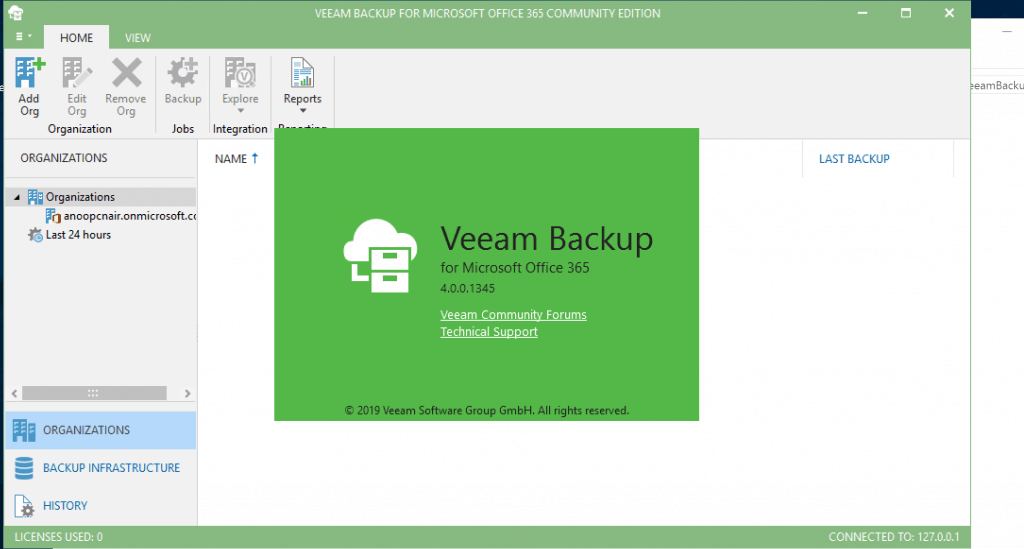 Download Veeam Backup for Office 365
Let's download the latest version of Office 365 backup from https://www.veeam.com/backup-microsoft-office-365.html
NOTE! – Another option to download automatically from the previous version of Office 365 backup is explained in the previous blog post https://www.anoopcnair.com/veeam-backup-for-microsoft-office-365-v3/#Upgrade_to_Version_3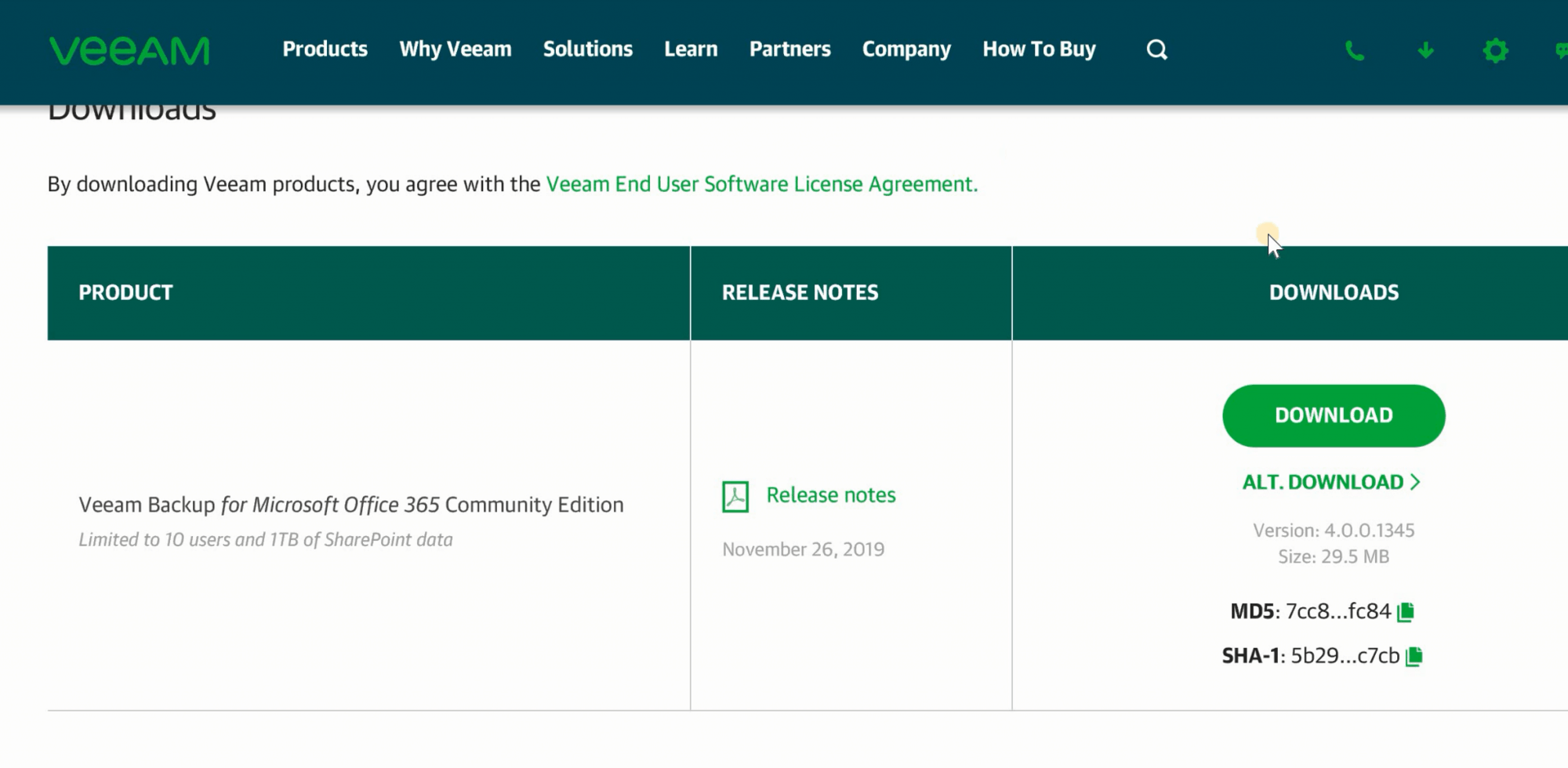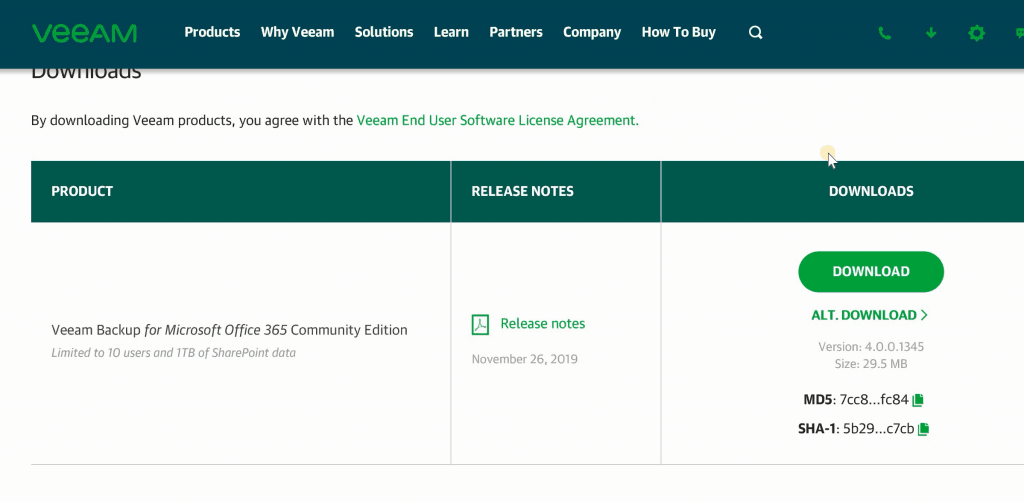 Installation – Veeam Backup for O365 v4
Installation of Microsoft Office365 backup from Veeam is a straightforward process.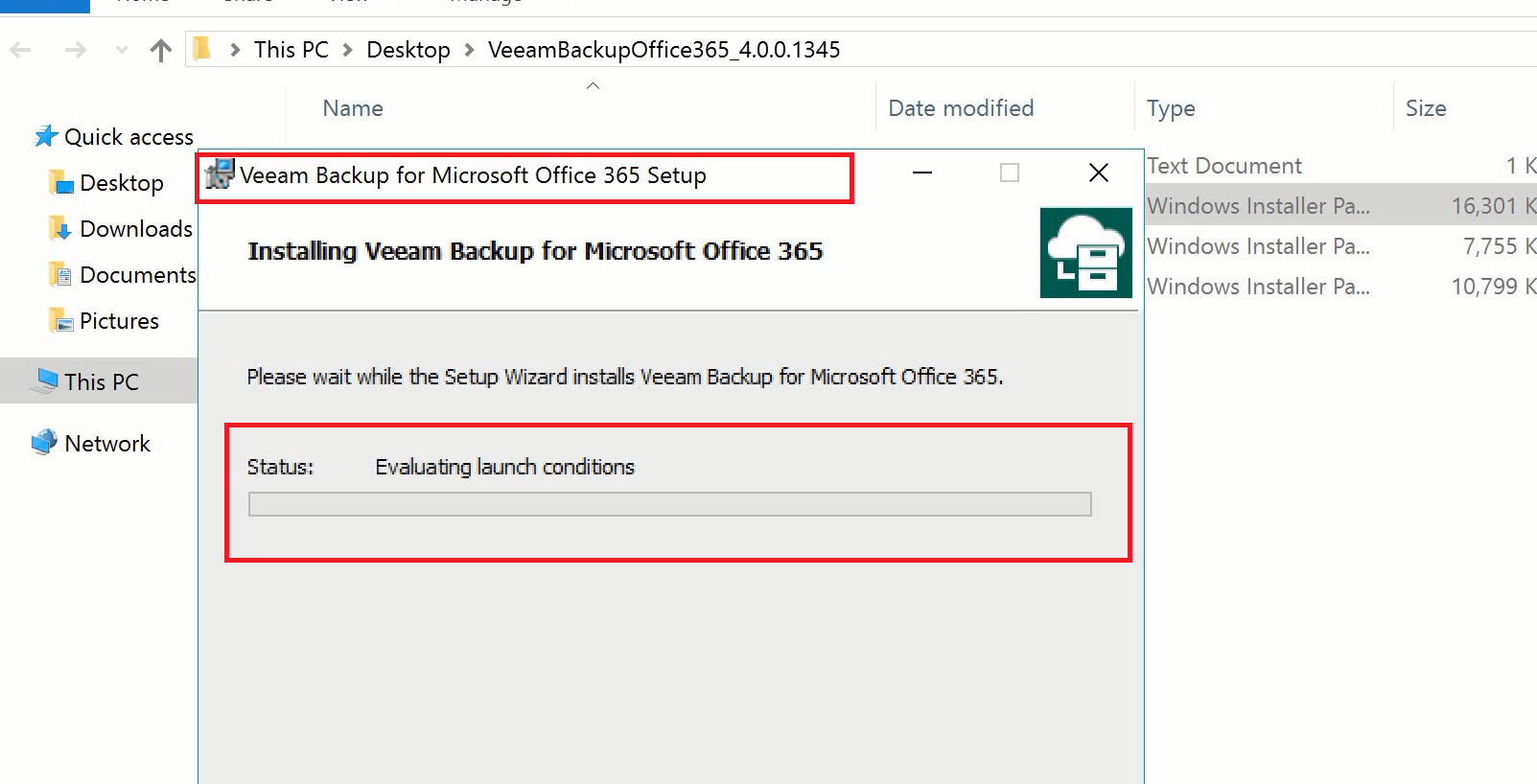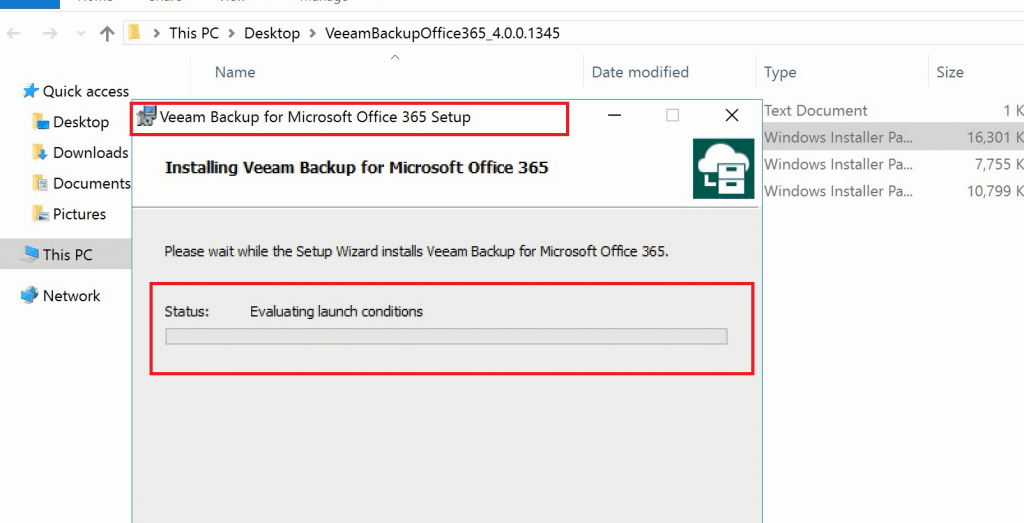 Veeam Backup 365 – 4.0.0.1345
Veeam Explorer for Exchange – 4.0.0.1345
Veeam Explorer for SharePoint – 4.0.0.1345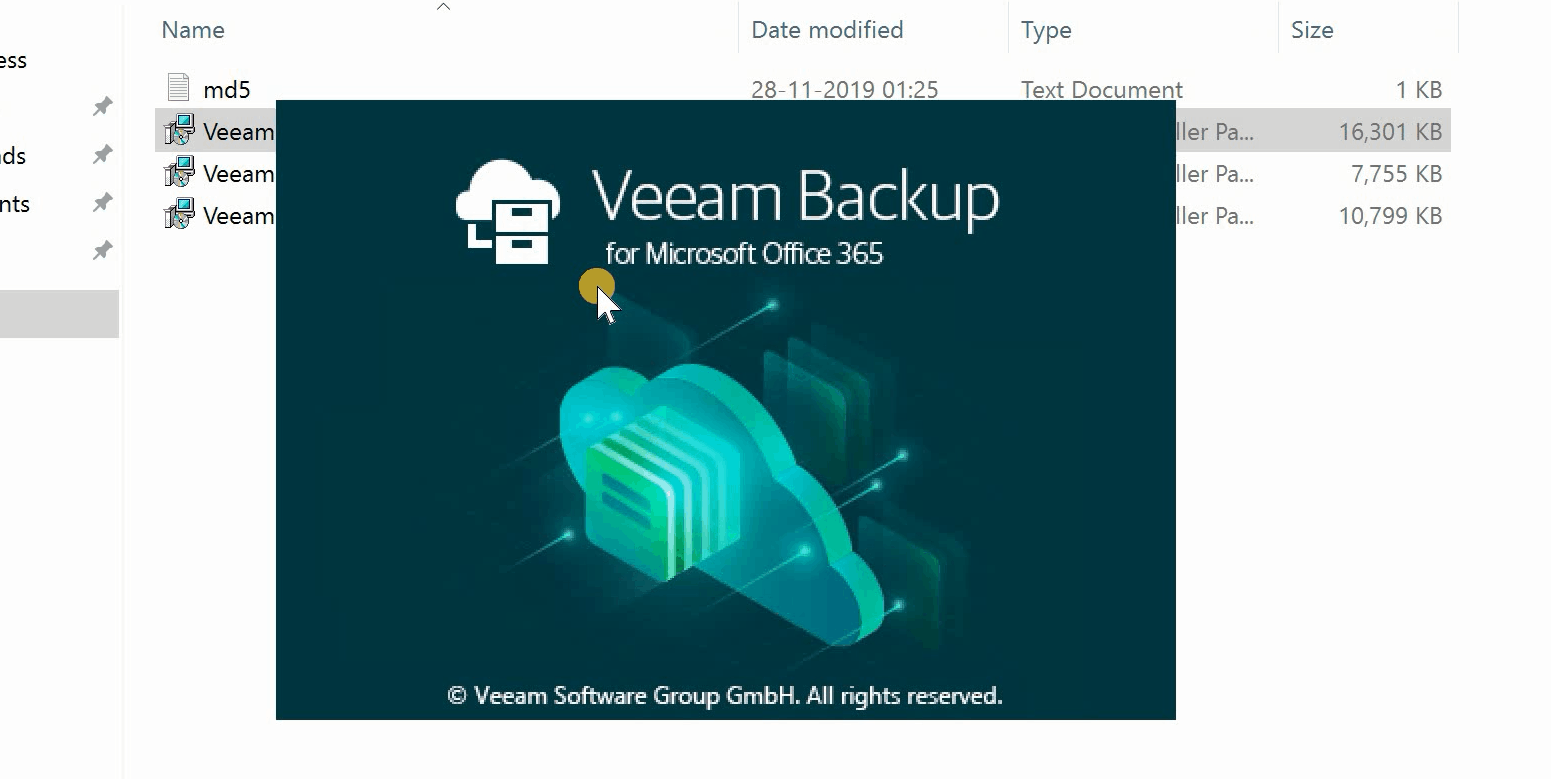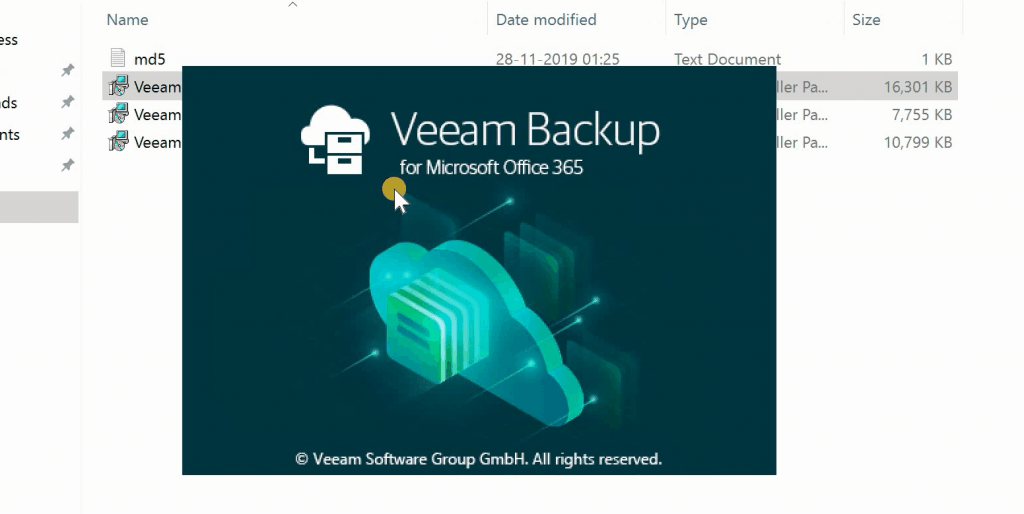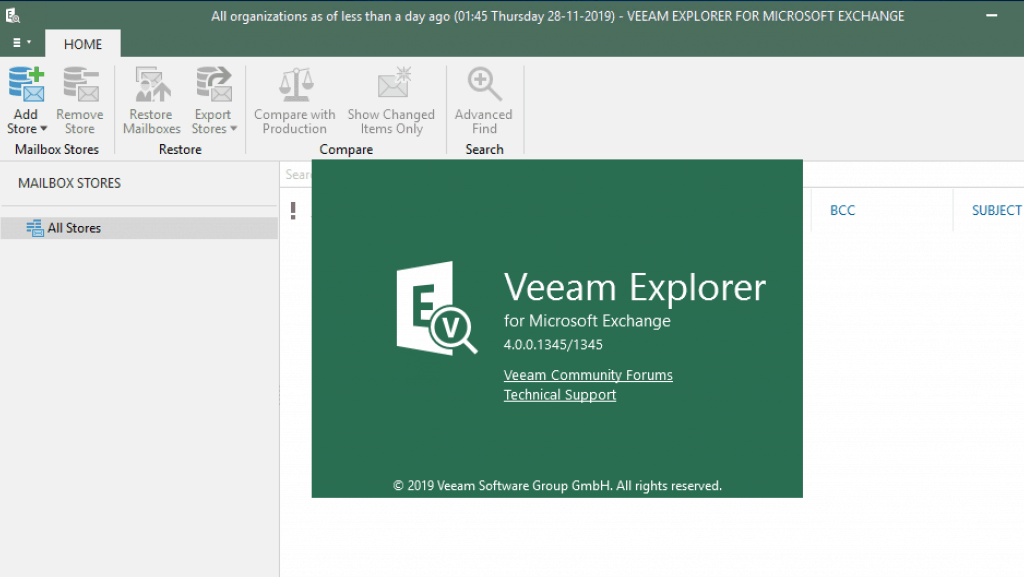 Authentication Options
There are two authentication options to connect with Veeam Backup for Microsoft Office 365 community version.
Modern Authentication (Recommended)
Basic Authentication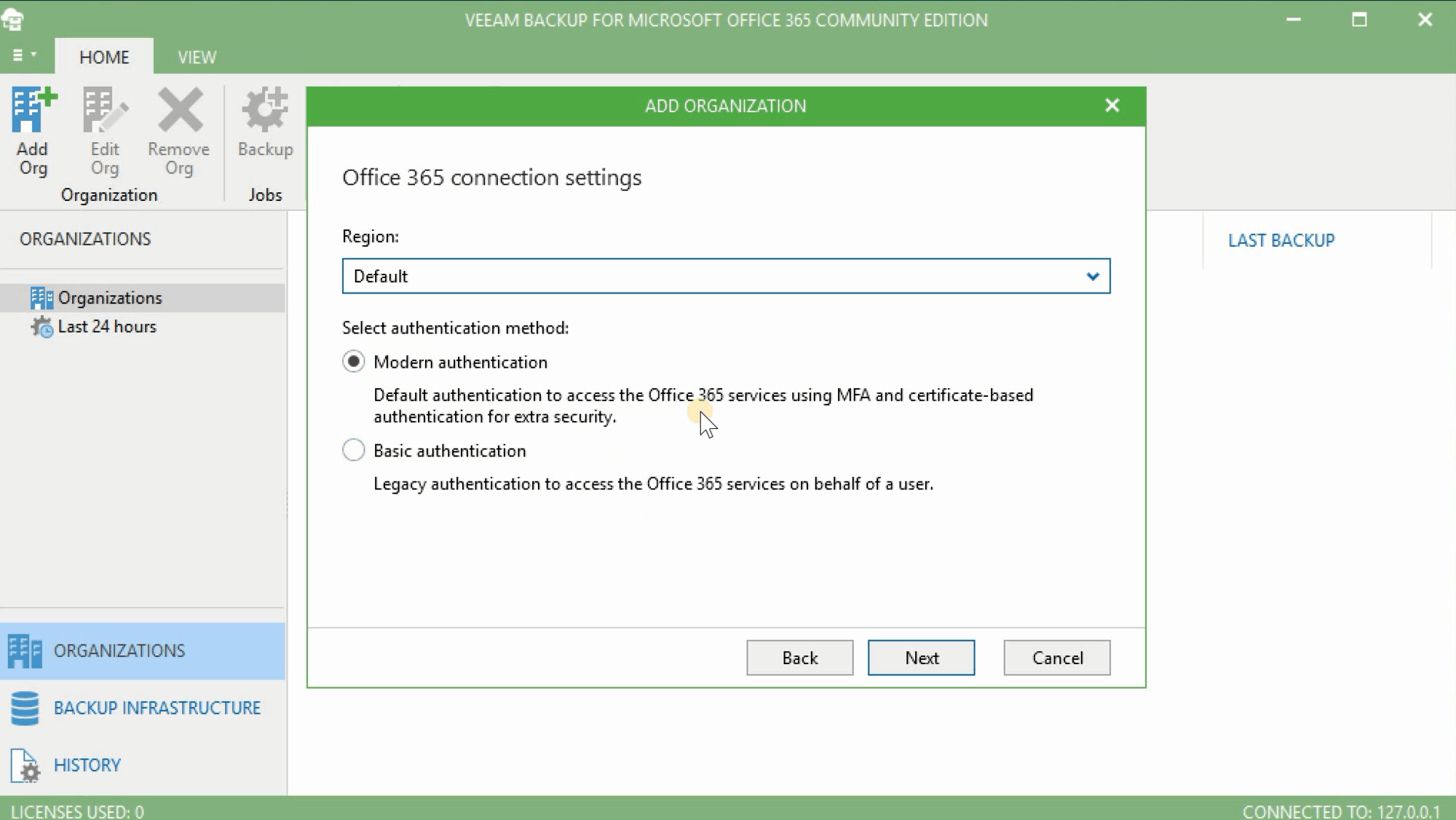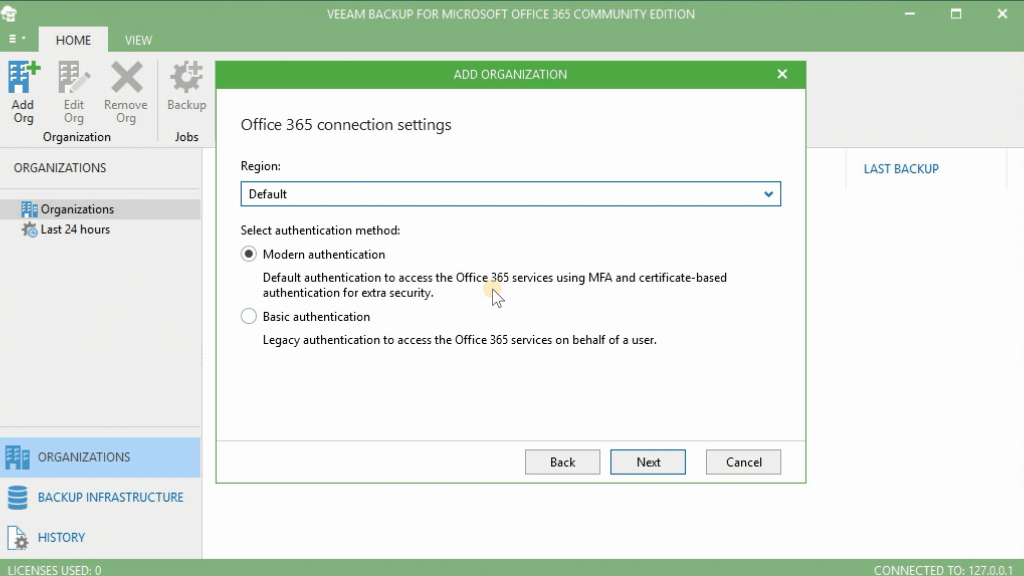 Connect to Your Office 365 Organization
Connecting to Office 365 organization is via Microsoft Graph API & Microsoft EWS. his process is straightforward via Veeam UI!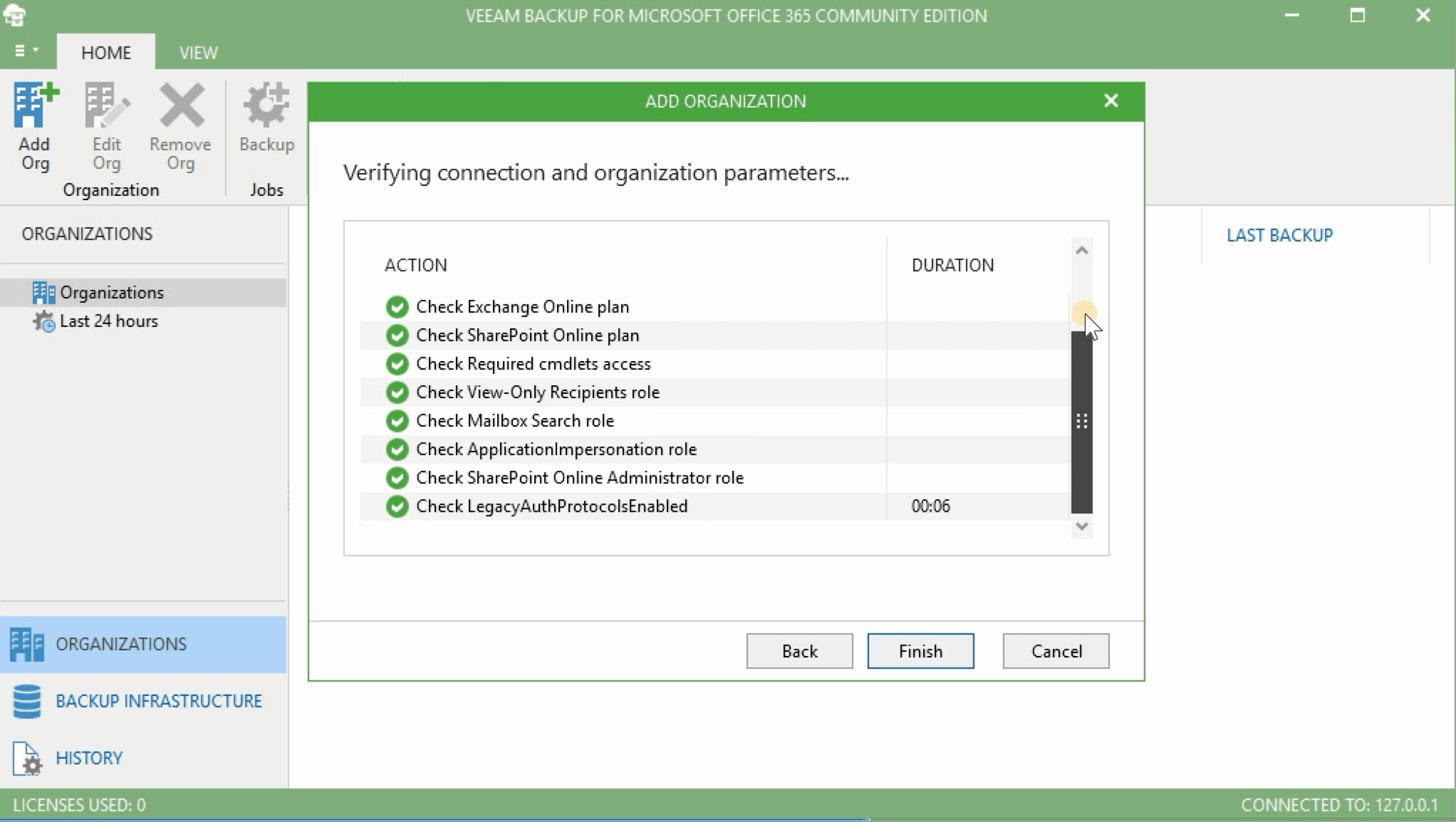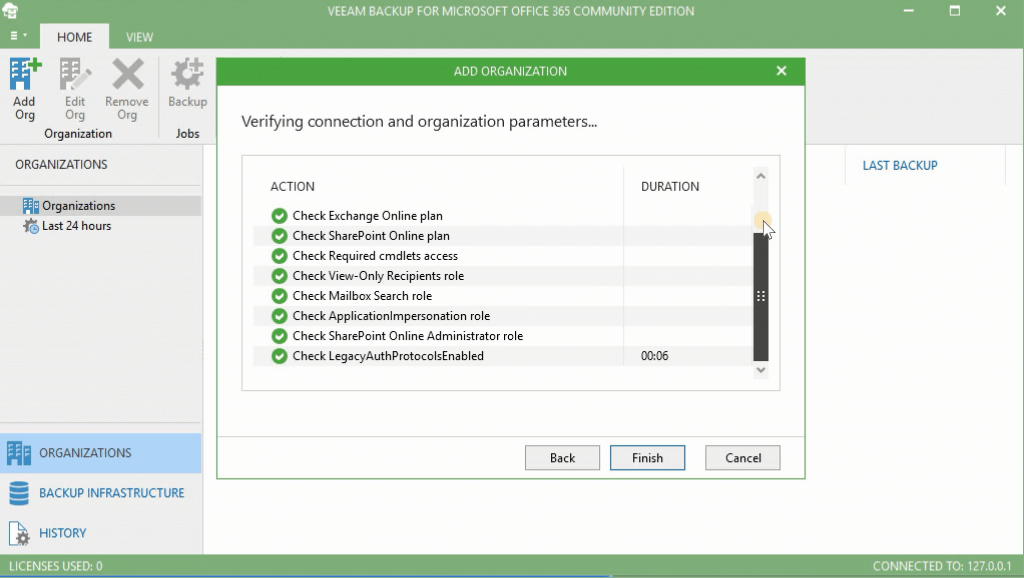 Add a Backup Job
Adding a backup job is also very simple from Veeam backup for Microsoft Office 365 community solution. Ll the features are available for the community version of this tool. I think the only limitation is the maximum size of the backup, as mentioned above.
Back up the following Objects:
Users
Groups
Sites
Organization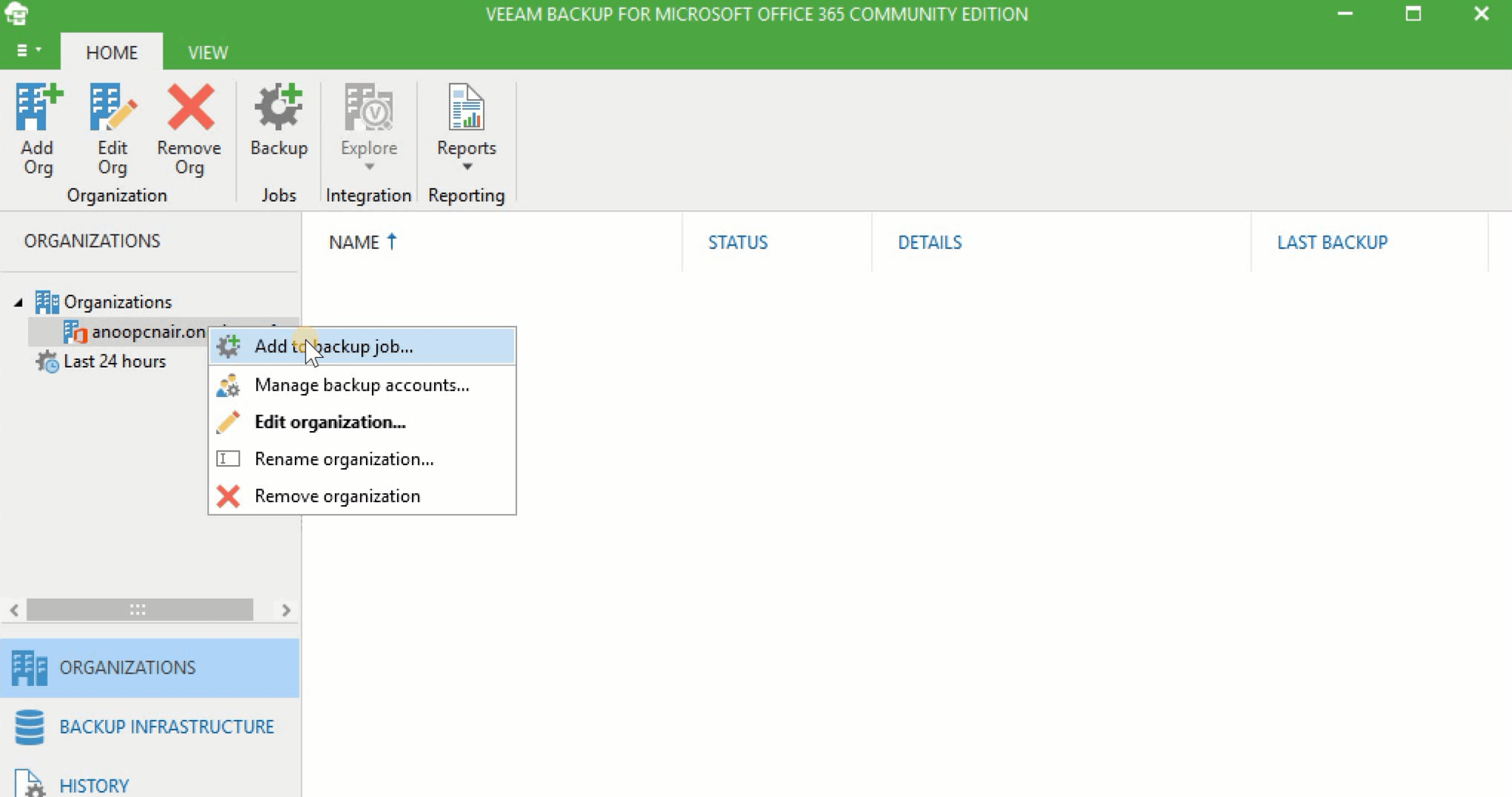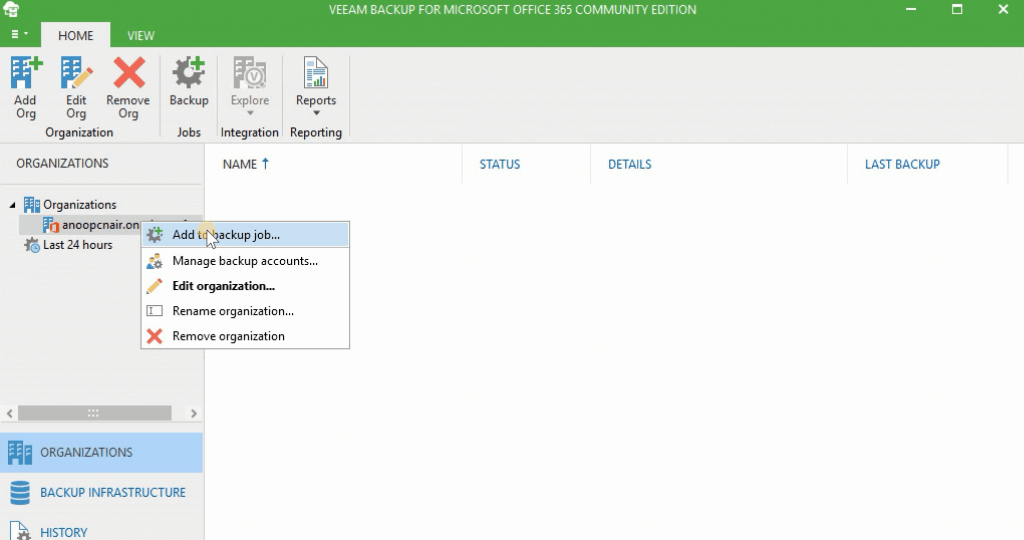 Resources
Anoop is Microsoft MVP! He is a Solution Architect in enterprise client management with more than 20 years of experience (calculation done in 2021) in IT. He is a blogger, Speaker, and Local User Group HTMD Community leader. His main focus is on Device Management technologies like SCCM 2012, Current Branch, and Intune. E writes about ConfigMgr, Windows 11, Windows 10, Azure AD, Microsoft Intune, Windows 365, AVD, etc…