Let's understand why Windows 10 21H1 OS Version Appears wrong 10.0.19041.928 in SCCM Console Operating Systems Node?. Jitesh highlighted this known issue in his post Deploy Windows 10 21H1 Using SCCM Task Sequence | ConfigMgr | Step By Step Guide.
This is a known issue that you might be experienced when importing a Windows 10 21H1 OS image to SCCM. The Windows 10 21H1 OS Version is 19043.985. You can have more details about the latest Windows 10 Build Numbers Version Numbers.

However, it displays 10.0.19041.928 as Windows 10 21H1 version in the Operating Systems node within the Configuration Manager console. This is a bug or known issue.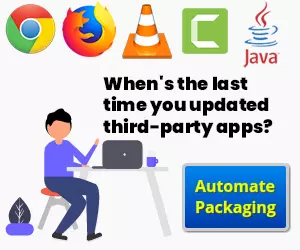 Windows 10 21H1 OS Version Appears Wrong 10.0.19041.928 Issue?
There is a thread on Twitter about the issue with Windows 10 21H1 version confusion. Microsoft Engineering Manager Gabe Frost explains that Windows ReleaseID was deprecated. It's not documented, not exposed by any API, and only exists in the registry. To support 21H1 Microsoft created a new key, and left the old key alone. The new key is called DisplayVersion.
Windows Version Registry Path – Computer\HKEY_LOCAL_MACHINE\SOFTWARE\Microsoft\Windows NT\CurrentVersion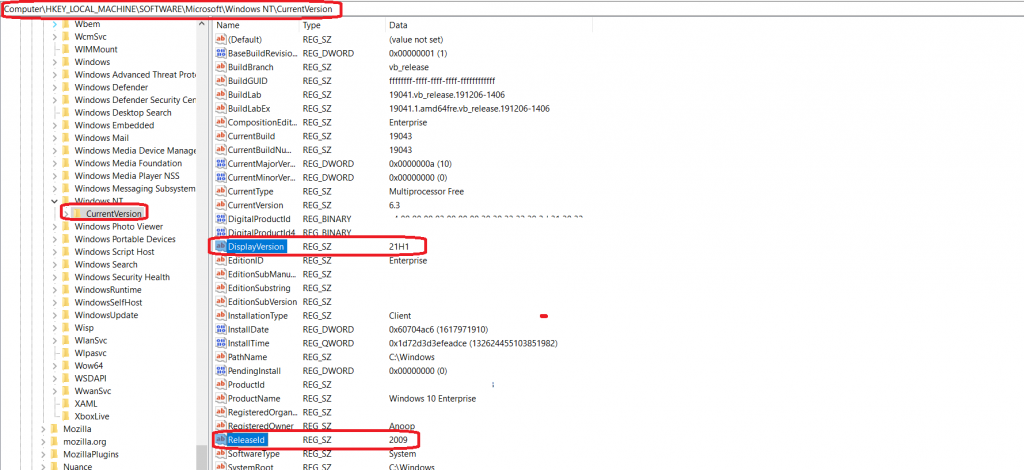 Gabe Frost also doesn't recommend taking a dependency on DisplayVersion because it's also not a documented, well-defined contract and is therefore subject to change.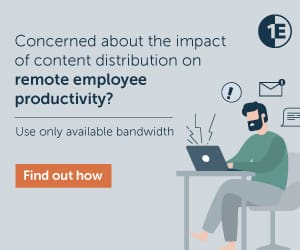 Gabe Frost added that the documented/supported way to know Windows 10 version is to use AnalyticsInfo. More details available AnalyticsInfo Class (Windows.System.Profile) – Windows UWP applications | Microsoft Docs.
Fix Windows 10 21H1 OS Version Appears Wrong 10.0.19041.928 in SCCM Console?
Microsoft Engineer Sudhagar Thirumoolan suggested a manual workaround to fix the issue of versioning of Windows 21H1.
As per Sudhagar Thirumoolan, you can mount the WIM on a fully patched 20hx or 21h1 host machine (without the ADK installed) and unmount commit. Now, you would see the offline metadata is updated to the correct version of Windows 10 21H1.
As per Sudhagar, the permanent fix to this issues comes with the upcoming versions of Windows 10 ADK. Do you want to try it now? You can try the insider ADK release for now. Download the insider version of ADK from Download Windows Insider Preview ADK (microsoft.com).
Resources
Windows 10 Build Numbers Version Numbers (anoopcnair.com)
Deploy Windows 10 21H1 Using SCCM Task Sequence | ConfigMgr | Step By Step Guide HTMD Blog (anoopcnair.com)