This guide provides you with a detailed overview of Windows 11 23H2 features and how to upgrade to Windows 11 version 23H2. The latest Windows 11 23H2 update includes a revolutionary AI assistant, modernized File Explorer.
Similar to the previous Windows 11 feature updates, this new edition release is free for all existing Windows 11 users. The latest update is available on 31st Oct 2023, Microsoft released the enablement package and ISO for Windows 11 23H2. The latest Windows 11 23H2 production version is available to download in MSDN (Visual Studio subscription as well).
Microsoft is committed to delivering continuous innovation to Windows 11 to provide users with the best experiences. The download and install process will only take a few minutes, thanks to Microsoft providing this update technology for this release.
The new Windows 11 23H2 Update does not install a complete Operating System, but it applies like a monthly security patch. Its features include the new AI assistant Windows Copilot and little changes in the other applications and on the description etc.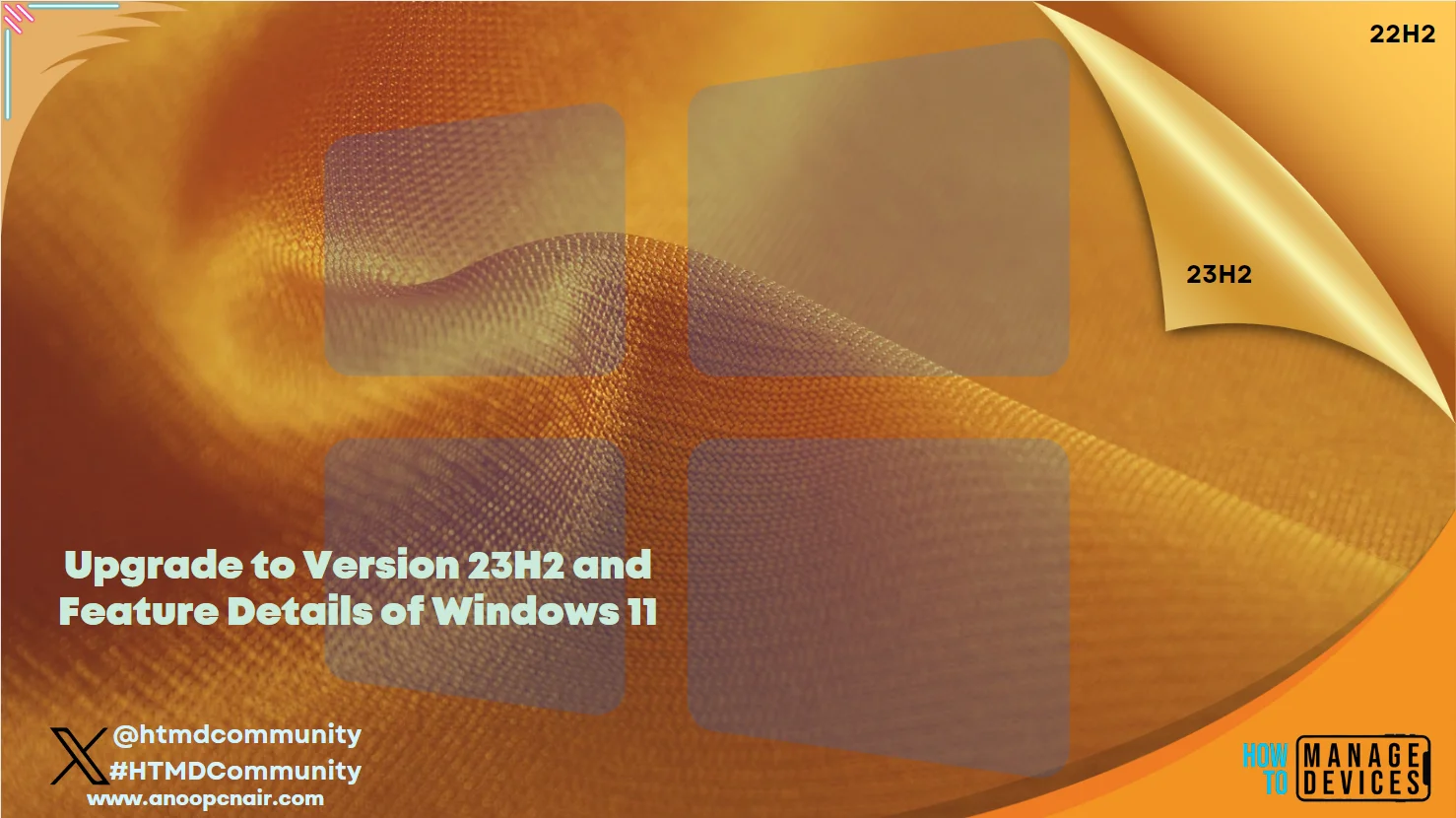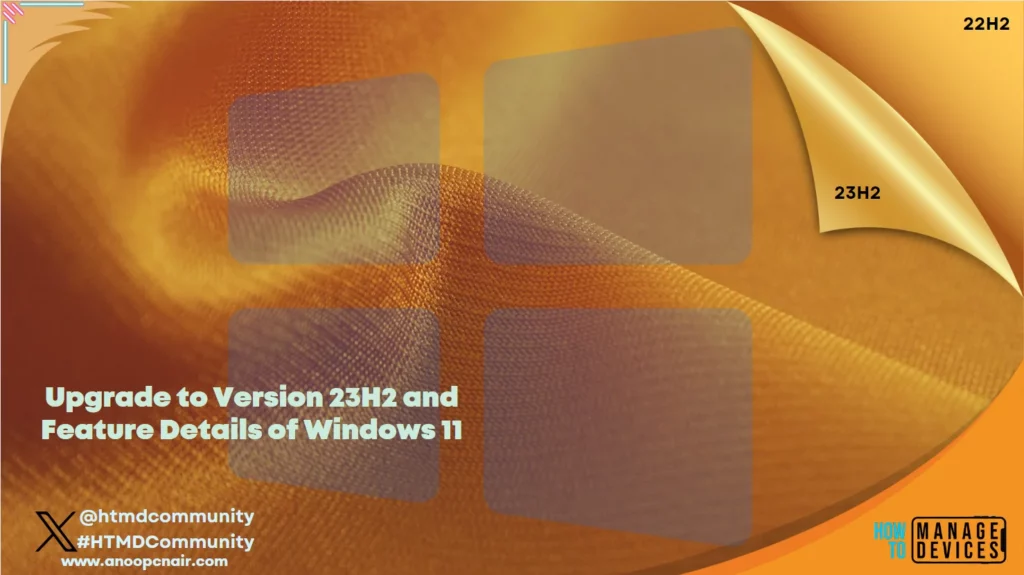 How to Download and Install Windows 11 Version 23H2
This update is free for all users of Windows 11, and the download and install process only takes a few minutes as it only applies like a monthly security update. To do so, open Windows settings by pressing Win Key + I, then click on the Windows Update button.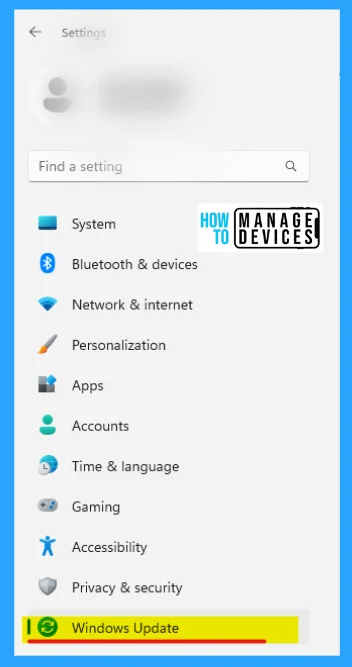 When the Windows update section opens in the right panel, toggle the button to ON the Get the latest updates as soon as they're available option. This option lets you get the latest updated information when available.

When you turn ON the above option, then click the Check for updates button. This starts searching for any latest update and will notify you as soon as possible. Then click on the Download & Install button, if any updates are available, and this update takes a few minutes to get ready.
NOTE! – The latest update is available on 31st Oct 2023, Microsoft released the enablement package and ISO for Windows 11 23H2.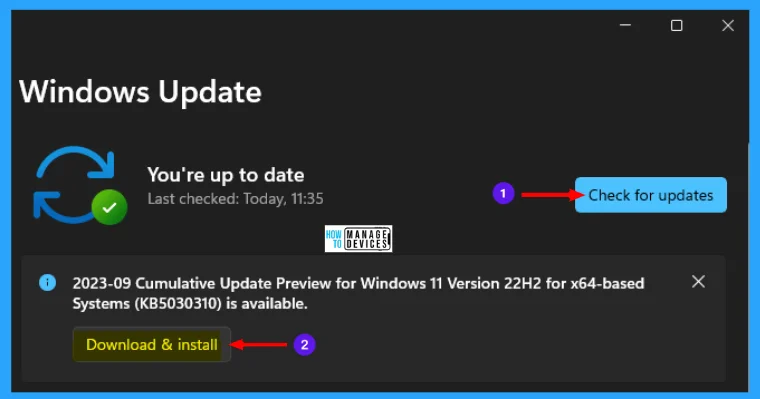 After successfully upgrading, click on the Windows Insider Program option. This Windows Insider Program helps you to get preview builds of Windows to share feedback on new features and updates.
There is no need to be part insider program to get the 23H2 version of Windows 11 after 31st Oct 2023. The latest update is available on 31st Oct 2023, Microsoft released the enablement package and ISO for Windows 11 23H2.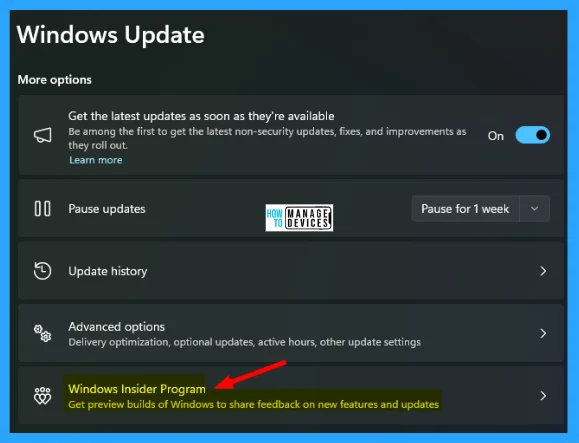 If you have not joined the Windows Insider Program earlier, click on the Get Started button, log in using your email ID, and continue the process. The Windows Insider Program helps you with the following facilities.
Try new features before they are released and give feedback: Be the first to install new features and updates to Windows, and stay up to date on what's new through Microsoft's flight blog posts.
Get expert tips and insights: Connect with the Windows Insider community through articles, webcasts, podcasts, and social media.
Access exclusive contests and events: Enter exciting contests and meet other Windows Insiders and Microsoft experts at key events.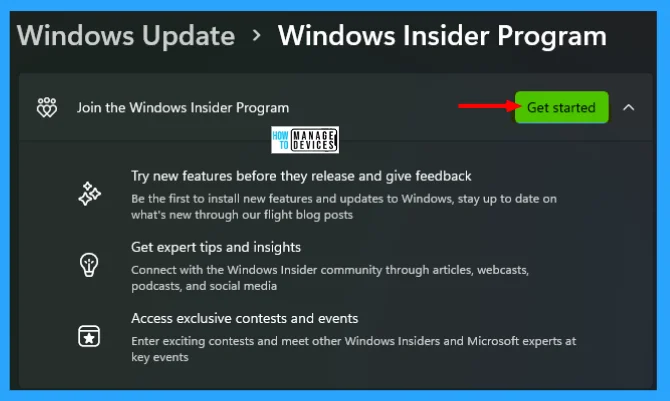 After your successful login into the Windows Insider Program select the Choose your Insider settings and click on it. You can see there are 4 options presented under the settings. Choose the Release Preview option to continue the process.
Canary Channel: Ideal for highly technical users. Preview the latest platform changes early in the development cycle. These builds are released with limited documentation, without extensive validation, and can be unstable.
Dev Channel: Ideal for enthusiasts. Access the latest Windows 11 preview builds as we incubate new ideas and develop long-lead features. There will be some rough edges and low stability.
Beta Channel (Recommended): Ideal for early adopters. These Windows 11 builds will be more reliable than builds from our Dev Channel, with updates validated by Microsoft. Your feedback has the greatest impact here.
Release Preview: Ideal if you want to preview fixes and certain key features, plus get optional access to the next version of Windows before it's generally available to the world. This channel is also recommended for commercial users.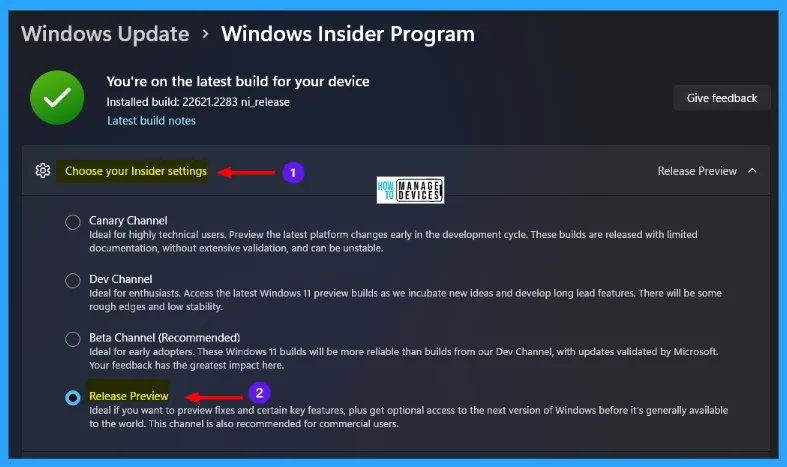 Now again, click the Check for updates button in the Window update window. It takes some time and show you the updates present. You can see that Windows 11, version 23H2 is ready to download & install. Download & install all the updates, it takes a few minutes to complete the process. Restart your device and enjoy the Windows 11, Version 23H2 ready.

Windows 11 23H2 Features Overview
Microsoft is famous for its time-to-time upgrade and adding some new features in Windows. This time it also has some quality features upgradation in Windows 11, version 23H2. Let's discuss the new feature updates in detail.
1. Windows Copilot with AI
The biggest new feature Microsoft is added in its September 2023 release is a new AI assistant as Windows Copilot, which uses the same technology that used in Bing Chat and the Microsoft 365 Copilot helps you to become more productive by understanding complex queries, commands, and clearly understand the context.
Windows Copilot replaces Cortana and can help users with changing settings on their PCs. The Copilot can be shown as a button on the Taskbar, when clicked, it opens in a sidebar that features a chat box and conversation history between the user and the Copilot. You can use Win Key + C to open the Copilot instantly.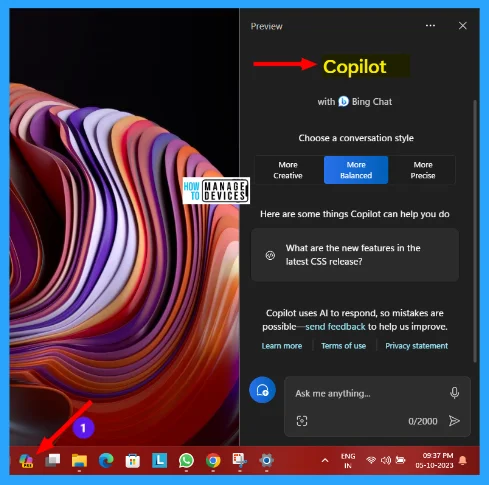 2. Upgraded File Explorer
As you know, File Explorer in Windows 11, version 22H2 introduced with tabbed File Explorer. Which makes File Explorer very convenient for the user to perform tasks.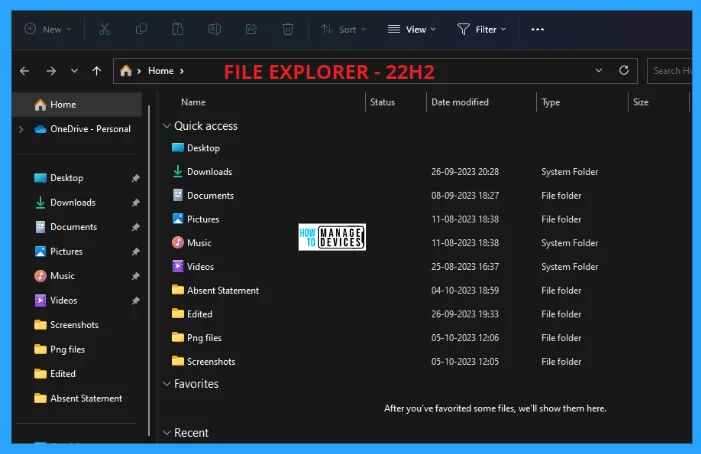 The 23H2 update also makes some improvements to enhance its look. Some elements of the new File Explorer are again written in XAML. Microsoft wants to modernize the file explorer user interface to be more cool.
It introduced a Gallery view in one drive and a phone link to access all your photographs seamlessly. And also introduced the Detail view to provide the details of the selected file, as shown below.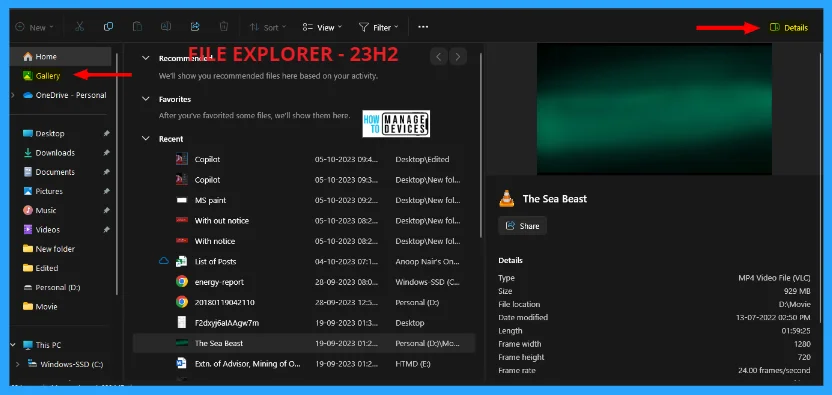 3. Ungroup Taskbar Apps
Microsoft always listens to community demands and adds eligible features to the Windows 11 Taskbar. In the Windows 11, version 23H2 update, the company is finally bringing the ability to ungroup apps and labels in the taskbar. This setting be customized to combine the apps on the taskbar or not.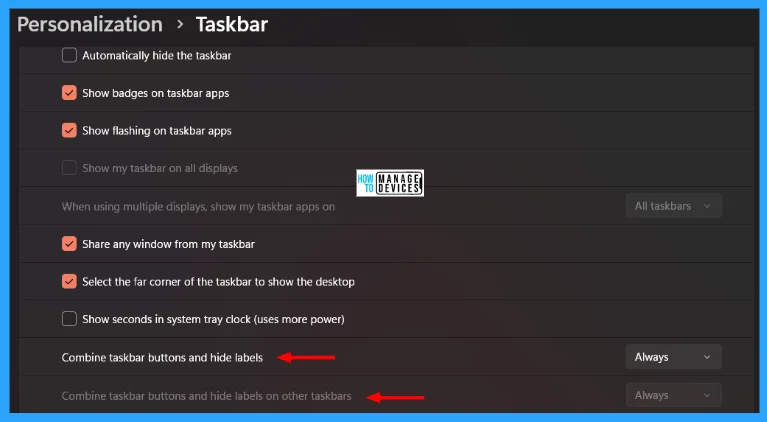 4. Upgraded Volume Mixer
Windows 11 has finally added the volume mixer with the 23H2 update. This is placed in the quick setting panel, you can now able to control and adjust the volume for specific apps. No need to use any third-party apps to customize your volume preferences. Use Win key + Ctrl +V hot key direct access.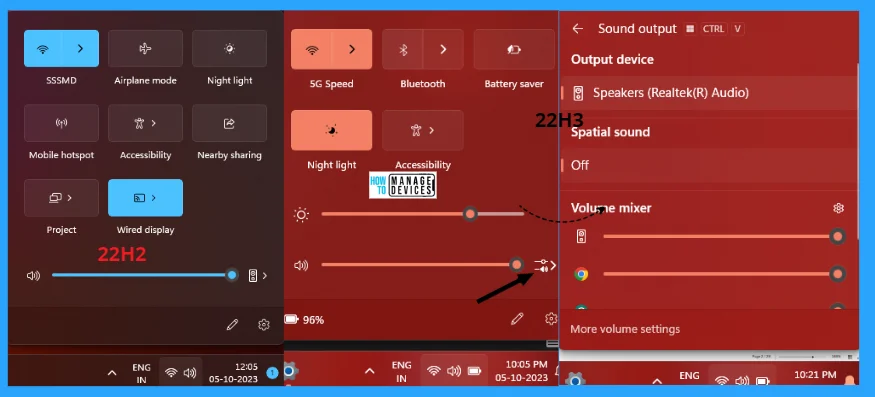 5. Upgraded MS Paint
Microsoft finally brings dark mode to Microsoft Paint with the 23H2 update. If you are on the latest Release Preview build, you can experience it. Those who prefer all things dark are going to find the feature addition to Microsoft Paint useful. Along with that, you can zoom in/out seamlessly on MS Paint.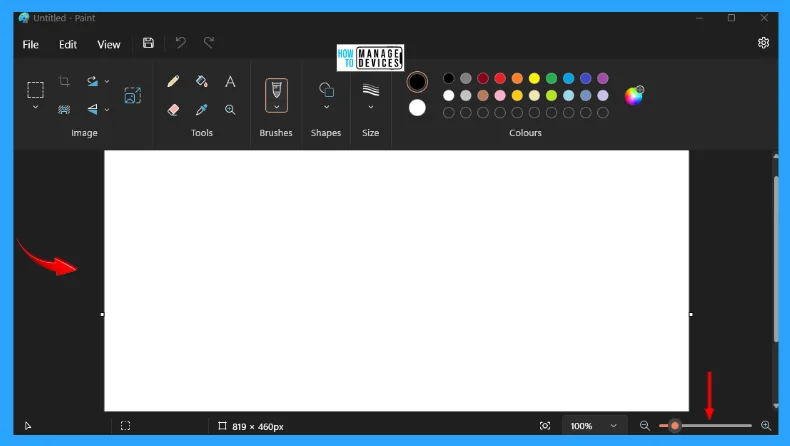 6. Introduction of Dev Home App
In the Microsoft build 2023, it announced a new Dev Home app specially for developers to set up their development environment quickly. The new Dev Home app is attached with the Windows 11 version 23H2 built out of the box.
Using the Dev Home app, you can connect your GitHub account, monitor push and merge changes, install apps using widgets, and much more to do with it.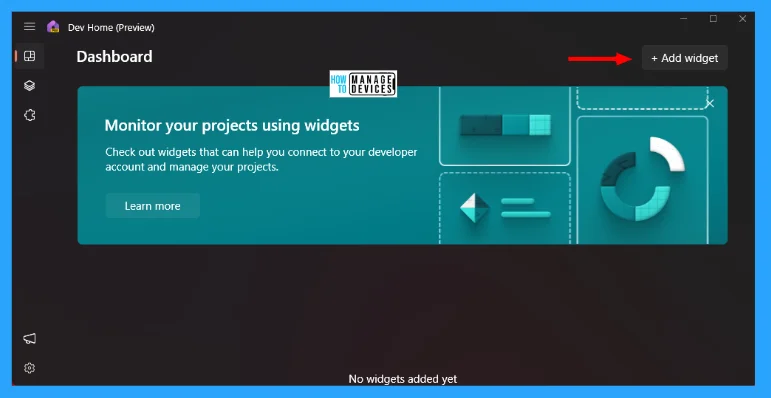 7. Built-in Cloud Backup in Windows 11
As you know on Android and iOS, they provide cloud backups. Now Microsoft is following the same path to provide a great experience to the user in the latest Windows 11 version 23H2 update. Microsoft provided a cloud backup powered by OneDrive. With just a single click, it can back up your files, set preferences, Microsoft Store apps, etc..
So it is very easy for the user to change their device, if required, without taking it back up in external devices. That is a great step taken by Microsoft. When you log into the new PC, Microsoft restores all your personalized settings and applications, which is great for users.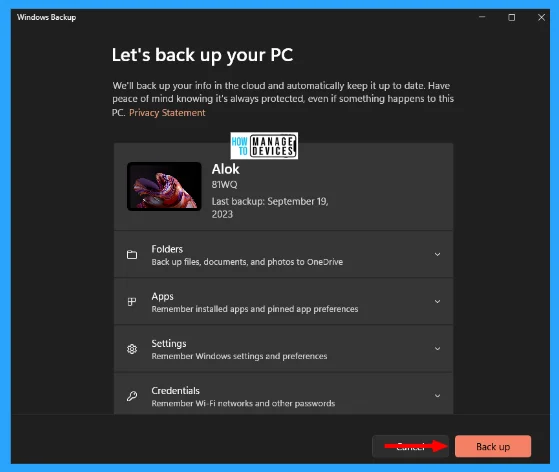 I hope the information on the Upgrade to Version 23H2 and Feature Details of Windows 11 is helpful. Please follow us on the HTMD Community and visit our website HTMD Forum, if you like our content. Suggest improvements, if any, and we love to know which topic you want us to explore next.
Author
Alok is a Master of Computer Applications (MCA) graduate. He loves writing on Windows 11 and related technologies. He likes to share his knowledge, quick tips, and tricks with Windows 11 or Windows 10 with the community.