Windows 7 is going out of support on 14th January 2020. Hence Microsoft is putting loads of effort into migrating all Windows 7 devices to Windows 10 as the best practice.
Also, we shall see more about Windows 7 Extended Security Update (ESU). Goodbye To Windows 10 With 22H2 Version And Welcome Windows 11 LTSC.
Introduction
Let's see How to get Extended Security Updates for eligible Windows 7 devices. Also, check three(3) prerequisites before 14th January 2020.
NOTE! – Windows 7 devices get the last security patch on 14th January 2020!

KB Articles Required
Install Additional ESU Add-Key Activation
Test, Test, and Test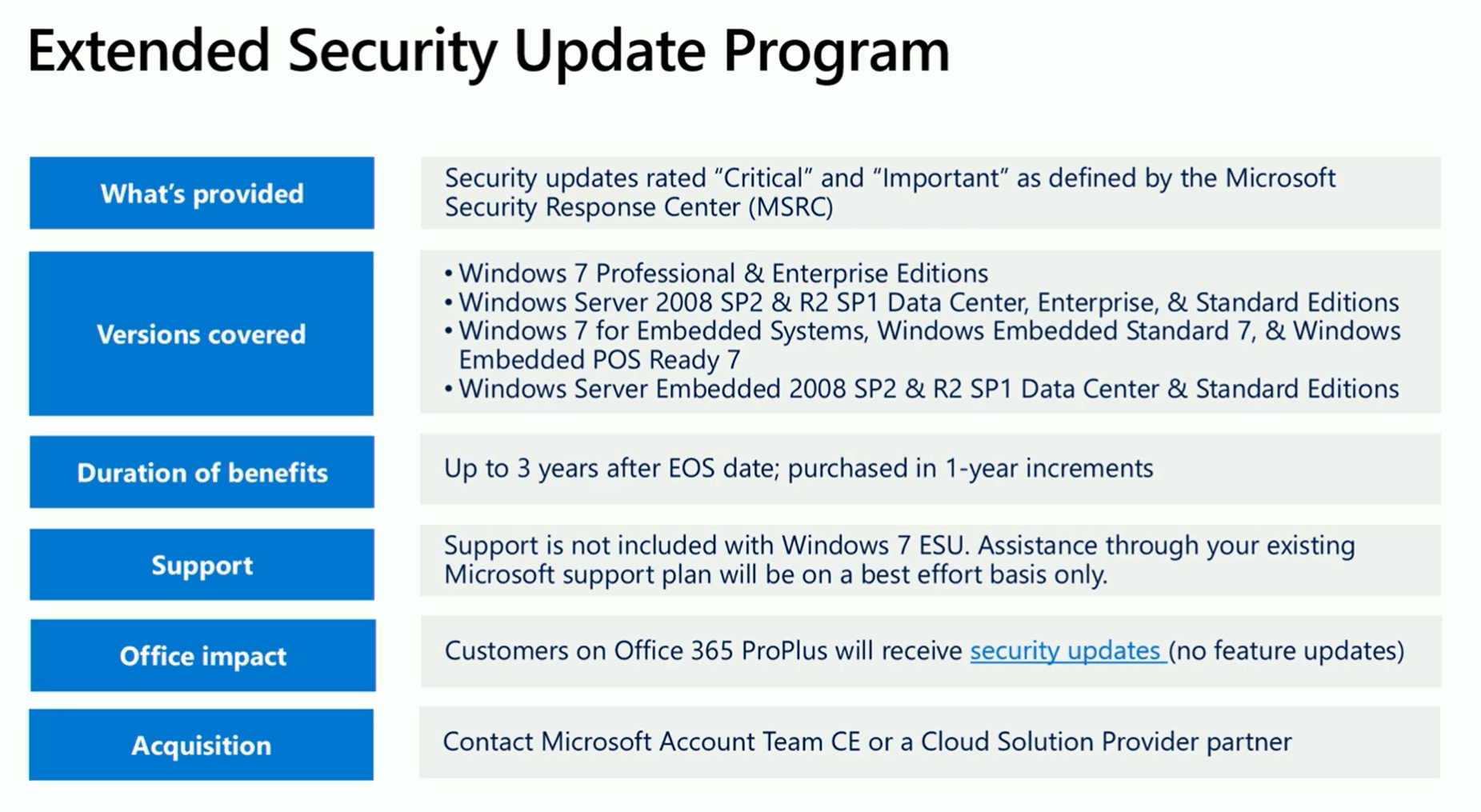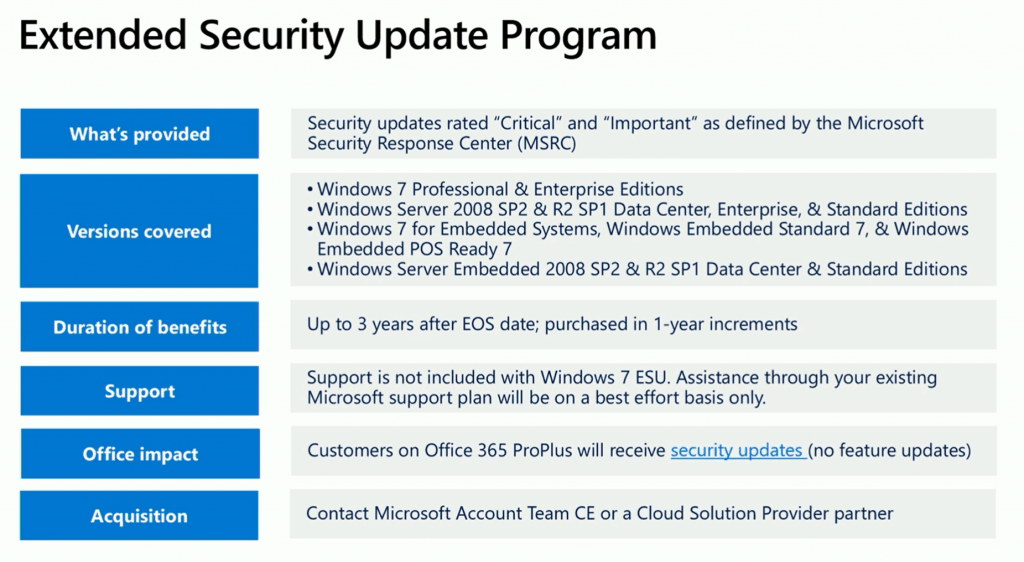 Updates Required for Windows 7 Extended Security Update
Following are the updates required for Windows 7 Extended Security Updates (ESU) availability on your Windows 7 devices. Ensure you have installed the following updates on the Windows 7 devices to get extended security updates after 14th January 2020.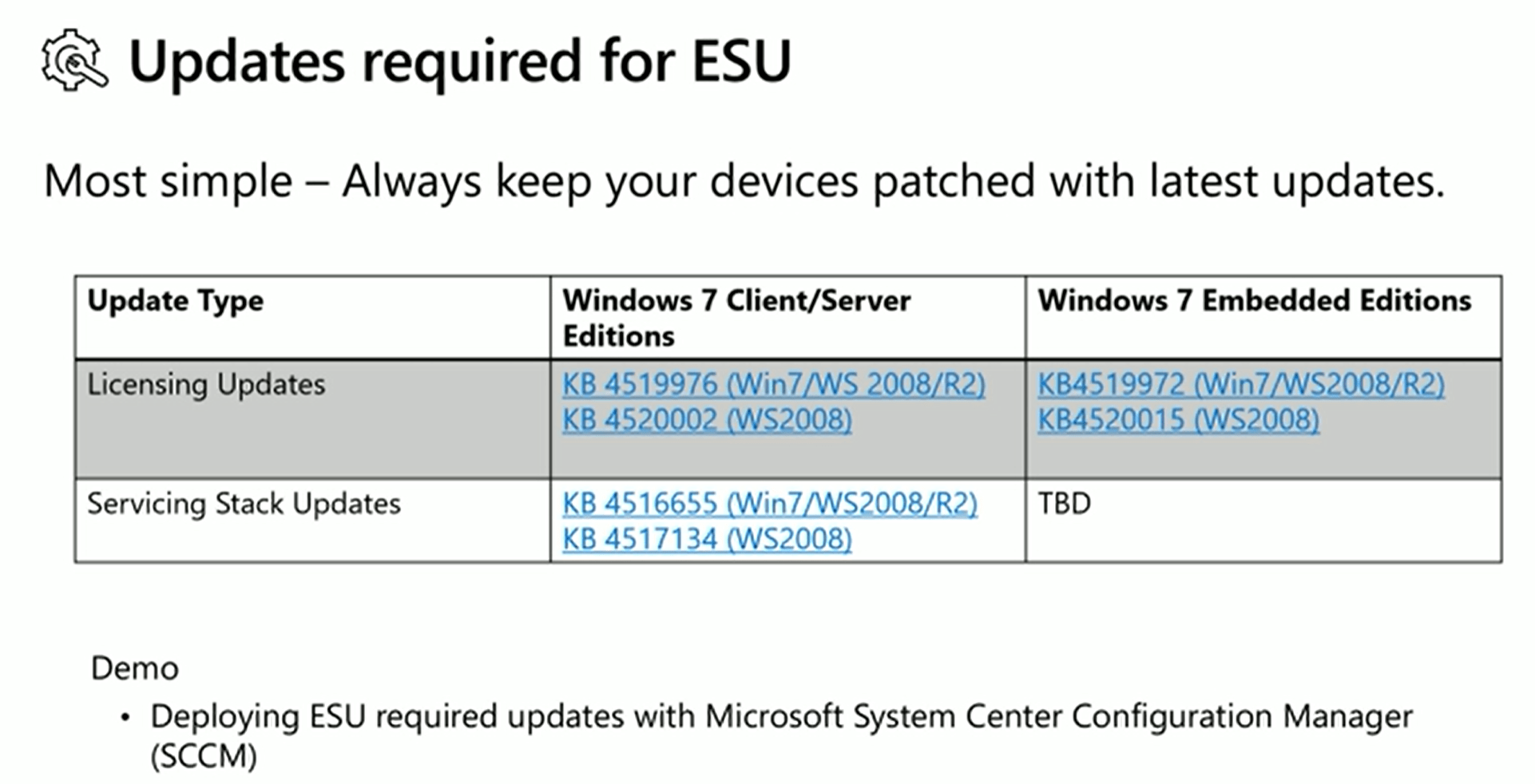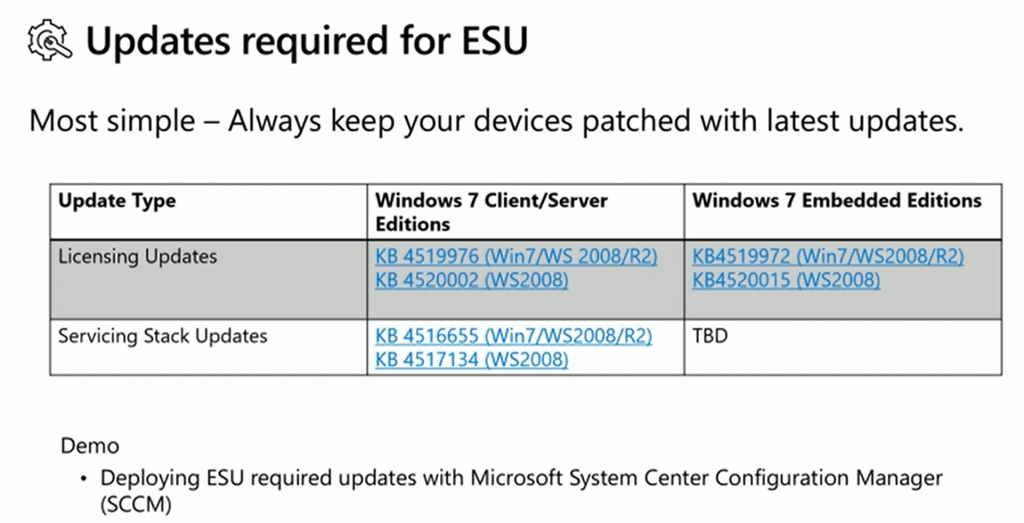 Use SCCM to Deploy Windows 7 ESU
Make sure to deploy all the above KB articles using SCCM to ensure that your Windows 7 is secured and getting ESU.


Install ESU Add-on Product key
One option is installing a Volume Activation Management Tool (VAMT) and managing the ESU add-on product key to get extended security updates for Windows 7 devices.


Test Windows 7 ESU Configuration with KB4528069
As per Microsoft, you can test your Windows 7 extended security update workflow with the following update KB4528069. If you have completed the above two steps, you shall be able to install the KB to test Windows 7 ESU.

Ignite Session
If you would like to see the presentation recording where Microsoft explains all these processes related to Windows 7 ESU, then check out ▶➡ https://myignite.techcommunity.microsoft.com/sessions/81681?
NOTE! – All the screenshots are taken from Ignite's presentation! All credits to Michael Raschko.
Related Posts