Windows update mechanism changes in the recent past are most confusing for me. I don't think anyone is very clear about Microsoft's strategy about Windows 10 updates. In this post, I will share some tips about service Stack Updates, Windows Update Client, etc. (SSU WUA WaaS UUP).
12th Nov 2019 – You will get Windows 10 1909 as part of patch Tuesday. More details about Windows 10 1909 Deployment Enhancement Enablement Package.
Related Posts: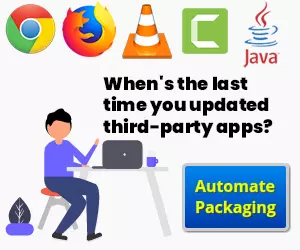 Introduction
I'm sure you might be wondering what the difference between SSU, WUA, UUP, and CU updates apart from Windows 10 feature update is.
Another confusing terminology in Windows Updates world is WaaS. More details about WaaS is also available in the below section of the post.
More Detailed Community Discussions on SSU, CU, & UUP Windows Updates Discussion
SSU – Service Stack Update. These are Critical updates.
WUA – Windows Update Agent/Windows Update Client
CU – Cumulative Update
UUP – Unified Update Platform (limited preview)/Express Content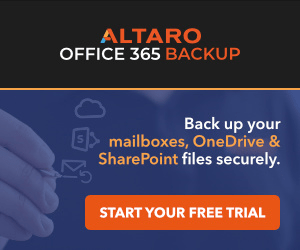 Data Points
Let's see more details about SSU WUA UUP and CU.
WUA (Windows Update Agent)
Data Point #1 – The WUA is a subset of the SSU. (Thanks to Bryan check the link the post below). SSU is designed to update the Windows updating software itself.
More details on SSU and WUA – Excellent Post from Bryan Dam
SSU (Service Stack Update)
Data Point #2 – The SSU updates WUA and all things around servicing changes to the Windows endpoint. (Thanks to Jay for the clear explanation)
NOTE! – SSU & LCU are part of Windows Cumulative update. I will share more details in the coming post about Windows update.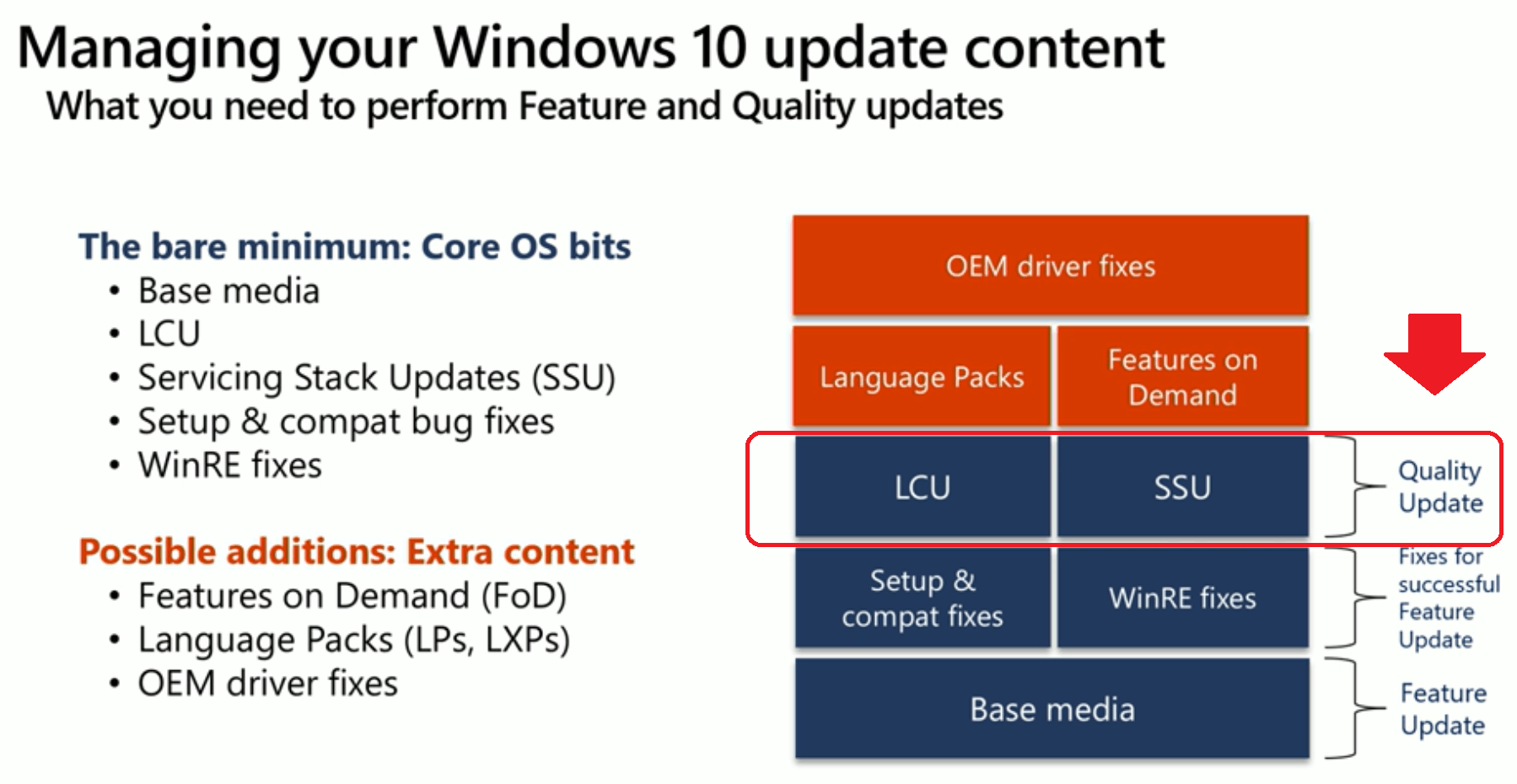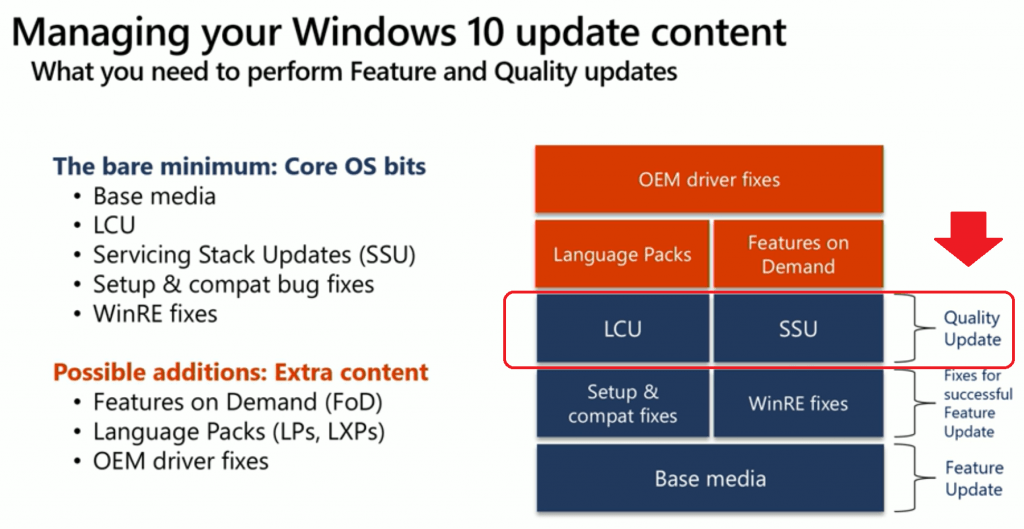 Data Point #3 – SSUs are considered as pre-requisite and recommended (even if not enforced via metadata on newer Windows 10 versions) before installing CUs. More Details from Microsoft Documentation.
UUP (Unified Update Platform)
Data Point #4 – UUP shall help to simplify all the above complex scenarios, or is it more to do with the "Delivery mechanism" overall Windows update experience? More details about UUP here. Microsoft is still working to improve UUP experience for sure with some customers as per the KB article 4512745.
NOTE! – Unified update platform (UUP) – This is one shop stop for all your Windows Update content. It's available for Windows Business for Update (Intune). Coming soon for SCCM and WSUS.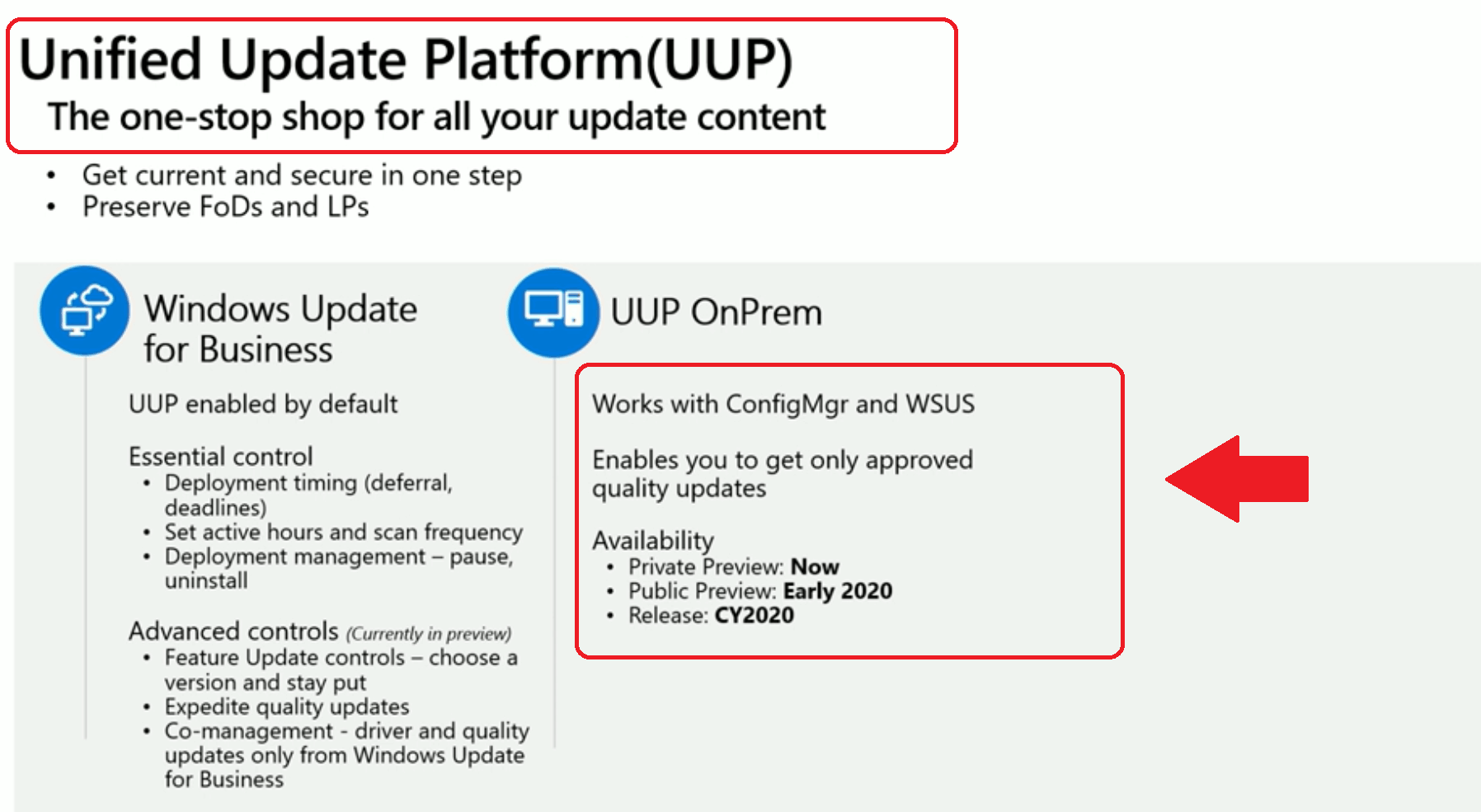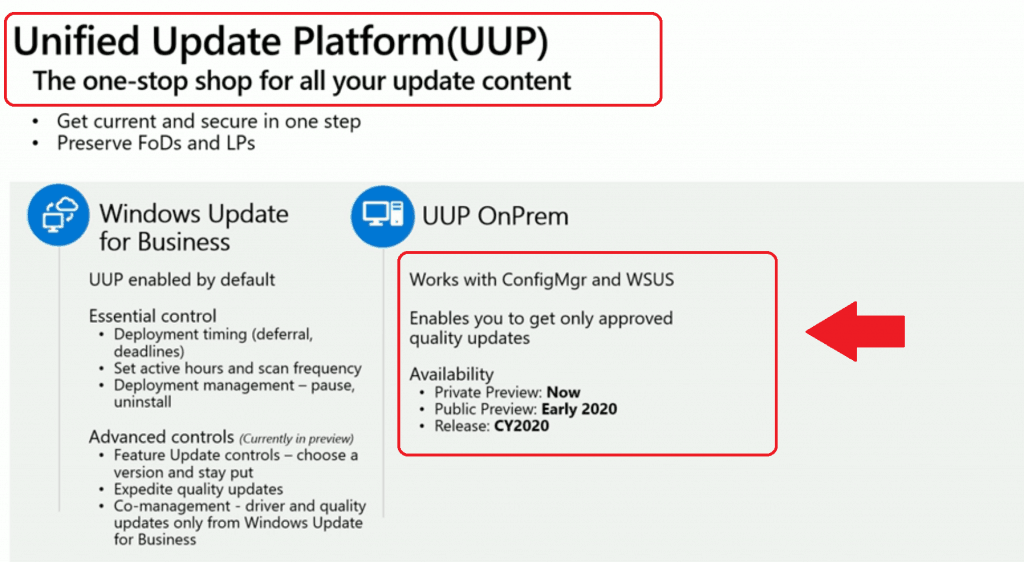 Data Point #5 – Are you confused about SSU and SCCM Related restarts. Read through the commentary by Scott Williams.
Data Point #6 – How to install a Windows 10 SSU before the LCU using SCCM an excellent post by MVP colleague Mike.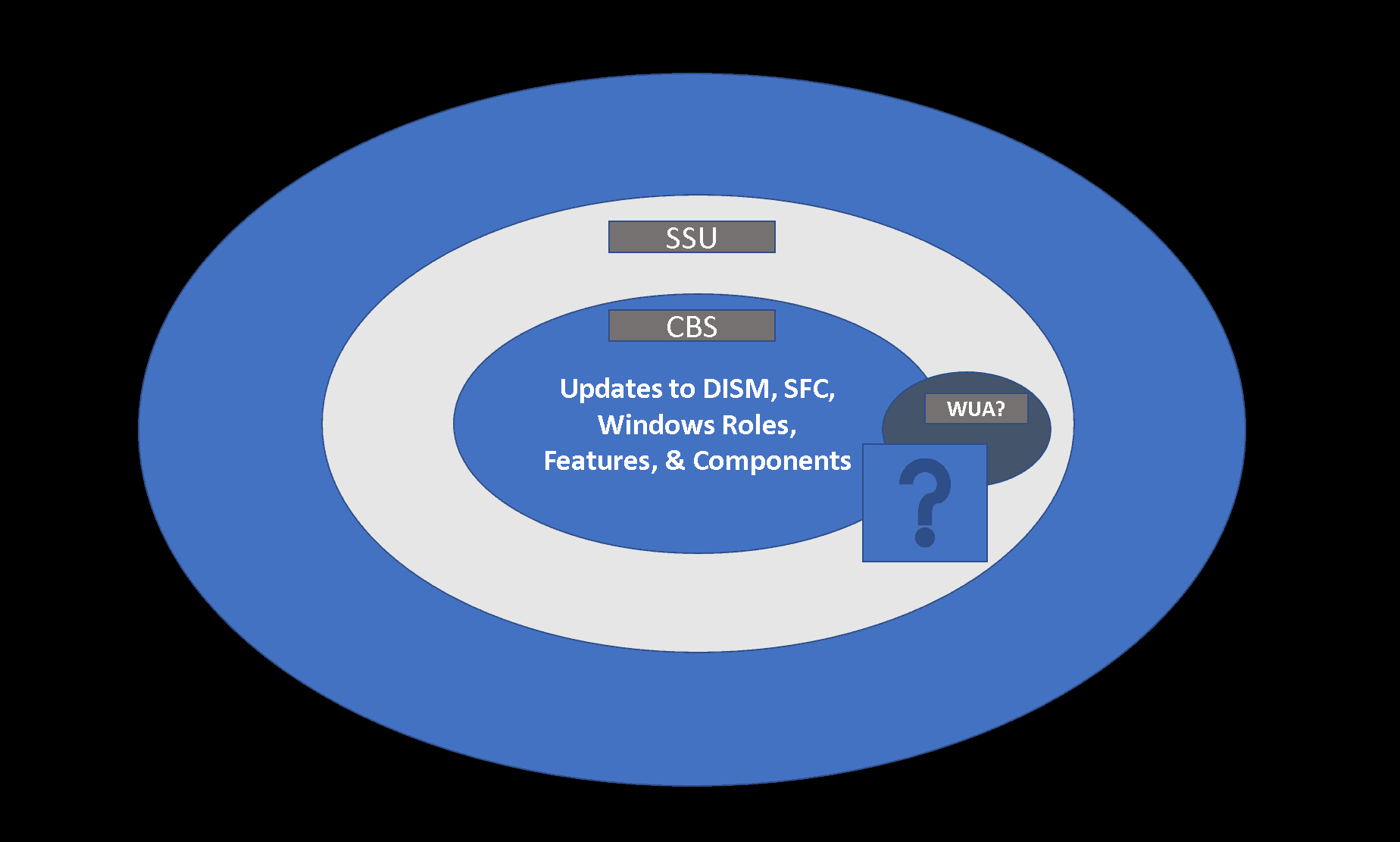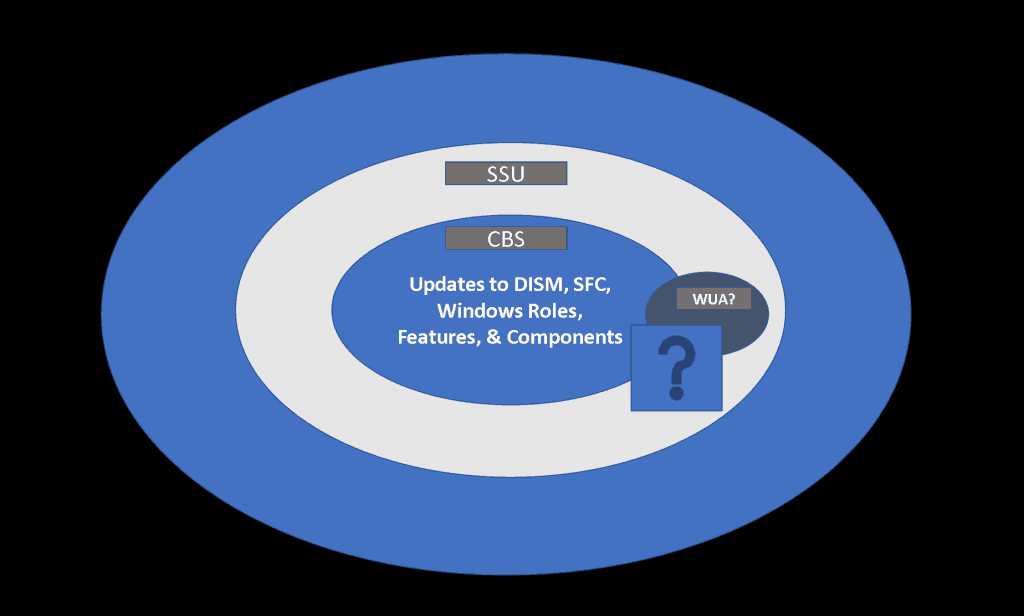 Service Stack Updates – SSU Troubleshooting
Do you want to track more details about SSU? The following log shall provide insight on the update installation part in the servicing stack.
NOTE! – Always try to install the most recent version of Servicing Stack Update (SSU) that matches Windows 10 version from the link here.
| | |
| --- | --- |
| CBS.log | %systemroot%\Logs\CBS |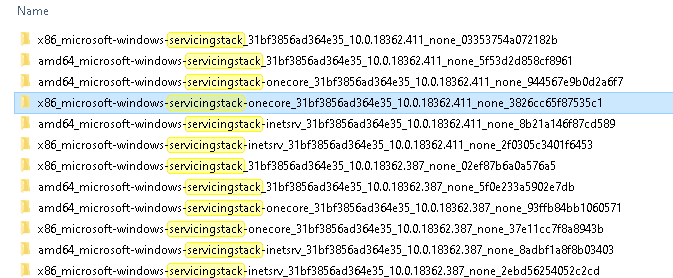 Keep Track of SSU
You can keep track of the latest version of Service Stack Update (SSU) – https://portal.msrc.microsoft.com/en-us/security-guidance/advisory/ADV990001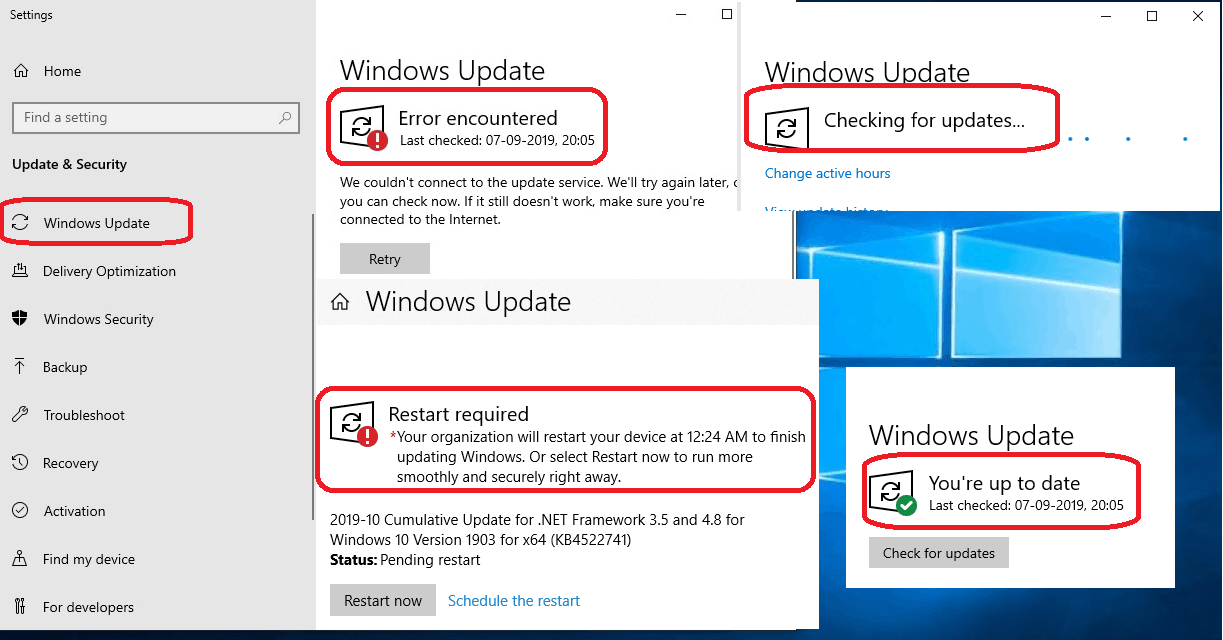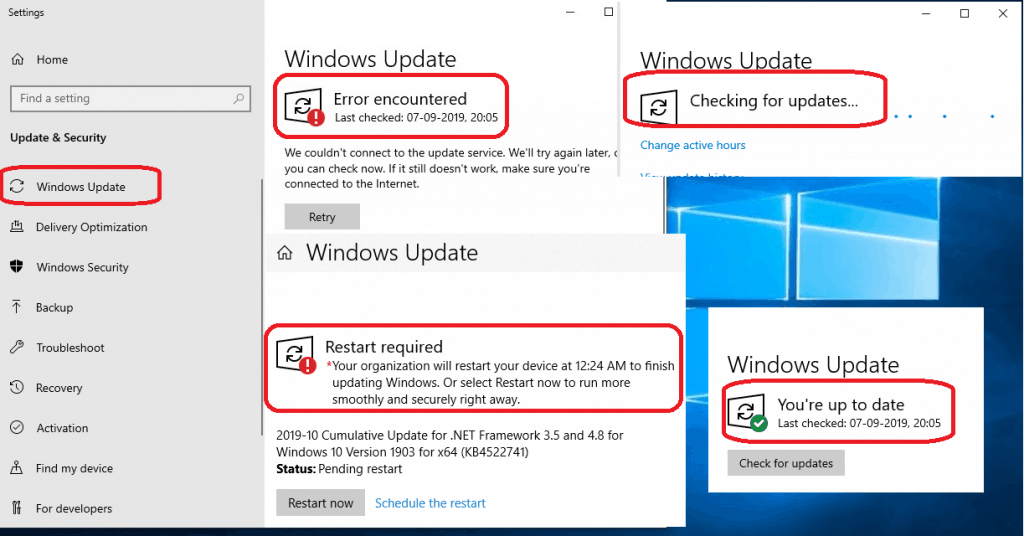 WaaS for SCCM & Intune Admins
Maurice Daly & Paul Winstanley (MVP Colleagues) produced an excellent report on Windows as a Service technical eBook. This eBook is targeted explicitly to Microsoft SCCM and Intune administrators.
The aim of this report (eBook?) is to help you plan and implement WaaS in a way that makes your life a lot easier—year after year.
Resources