In this post, we will see the difference in Windows 10 1909 deployment or update. The screenshots of this post are taken from the Microsoft Ignite session by Vivek Singh Gaur. More details about the session and recording are available in the below section of this post.
Ignite 2019 Coverage
Introduction
Windows 10 1909 leverages servicing technologies used for the monthly quality update process. From Microsoft's perspective, Windows 10 1909 was less disruptive for customers already in 1903.
Deployment Changes for Windows 10 1909 Updates
If you are on Windows 10 1809 or earlier thereof be many changes in the deployment behavior of Windows 10 1909. Otherwise(Win 10 1903 or later), you will get a much faster update/upgrade experience.

Windows Update for Business Changes?
Windows 10 1809 or Earlier – The Windows team confirmed no difference in the deployment experience. Suppose the update is coming down from Windows Update for Business (configured via Intune?). The experience will be similar to all previous feature update experiences.
Windows 10 1903 – This Windows 10 1909 update experience will be much faster and less disruptive. May be similar to monthly cumulative updates?


WSUS/SCCM Windows 10 1909 Update Experience?
Windows 10 1809 or Earlier – No change in the deployment mechanism. Continue to use

IPU Task Sequence
Installation Media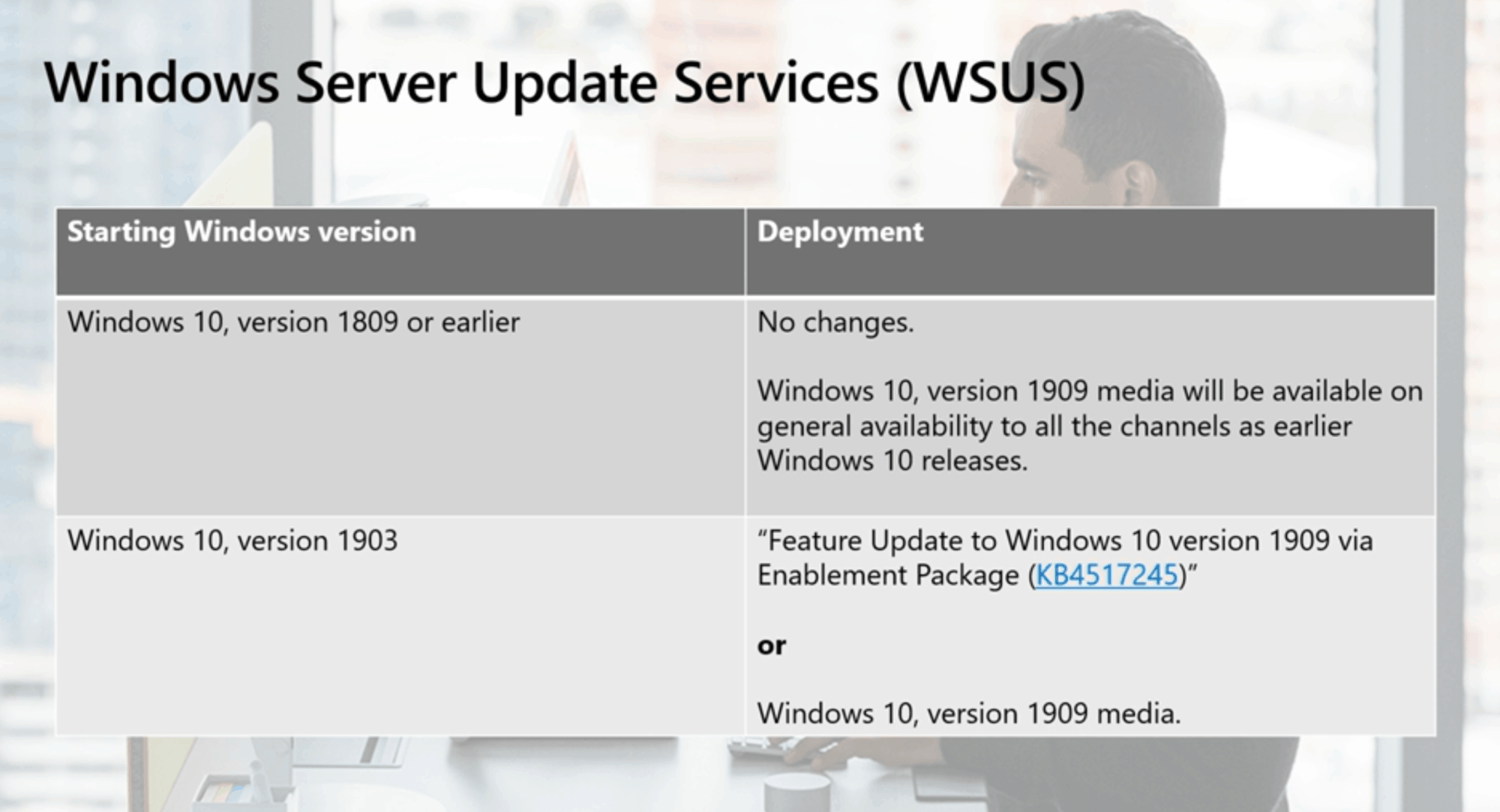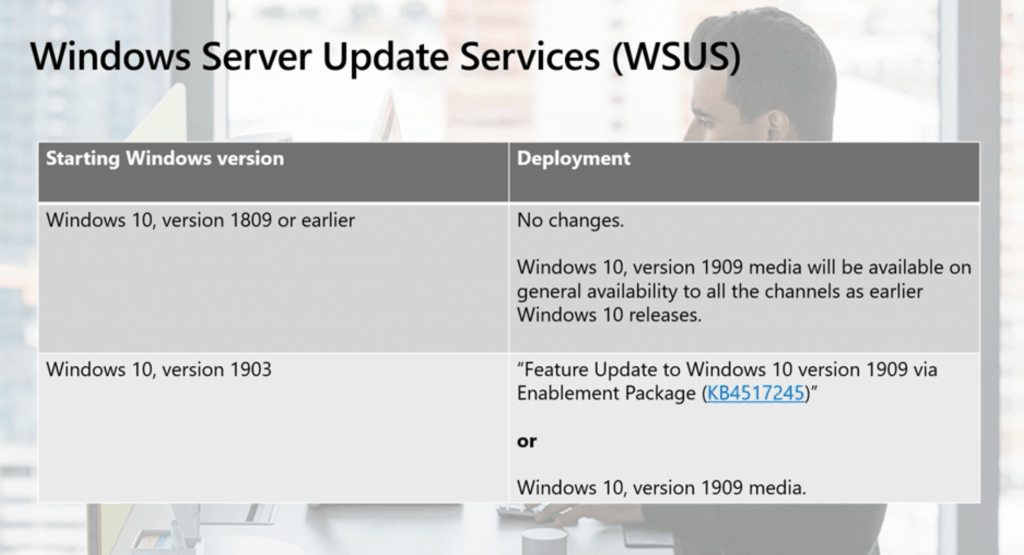 Windows 10 1903 Devices – Windows 10 Feature update to Windows 10 1909 will be delivered via Enablement package KB4517245.

The SCCM experience would be similar to monthly cumulative patches. ADRs??
WSUS category of this update is Upgrades

Or You can use all the methods mentioned above like IPU TS, installation media, or 1909. But that experience will be going to be similar to 1809 feature updates.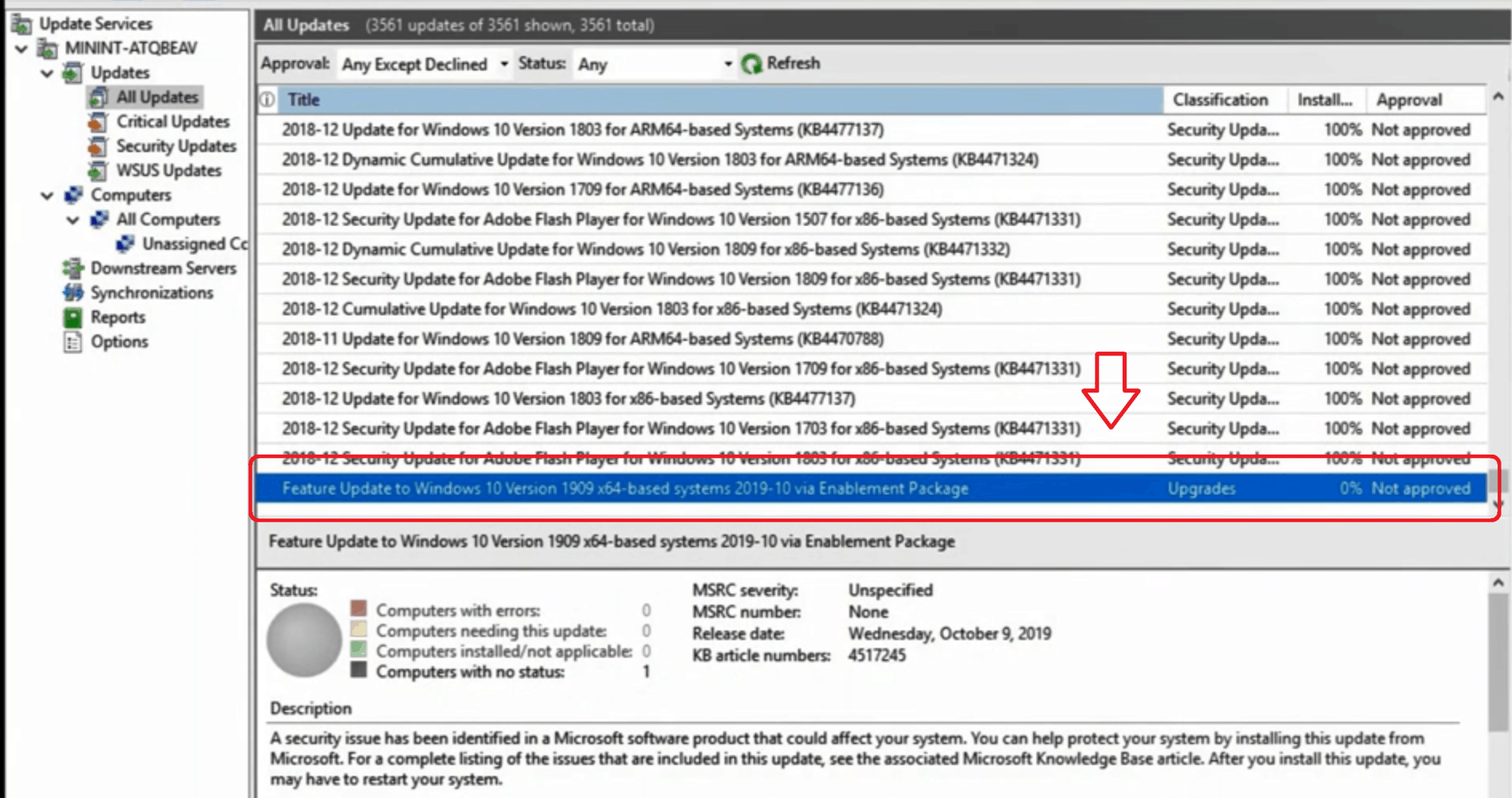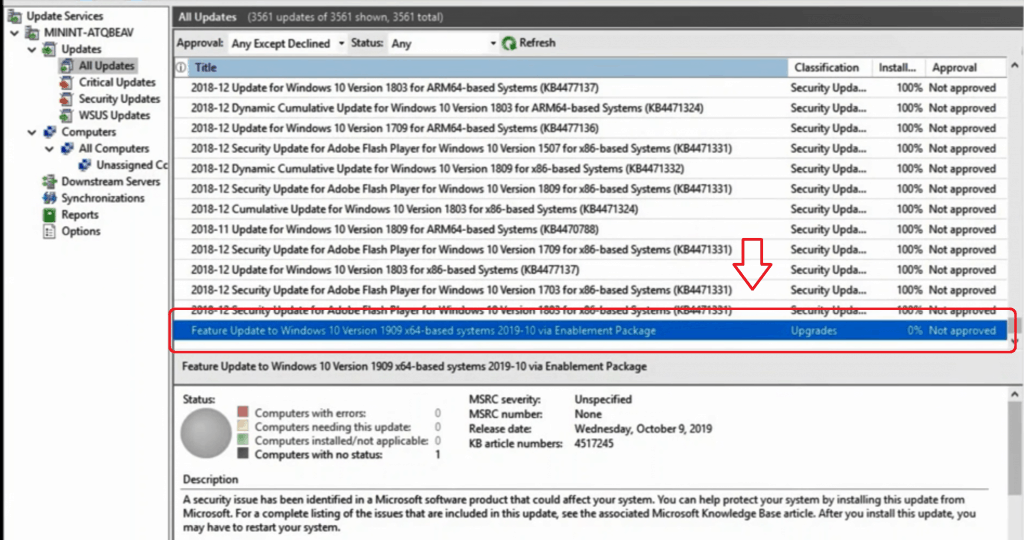 Servicing of Windows 10 1909
30 months of servicing
Windows 10 1903 and 1909 share the same core operating system. So, KBs for the servicing updates (CU) will be common between both versions.
There will be two different updates available via WSUS/SCCM, and all?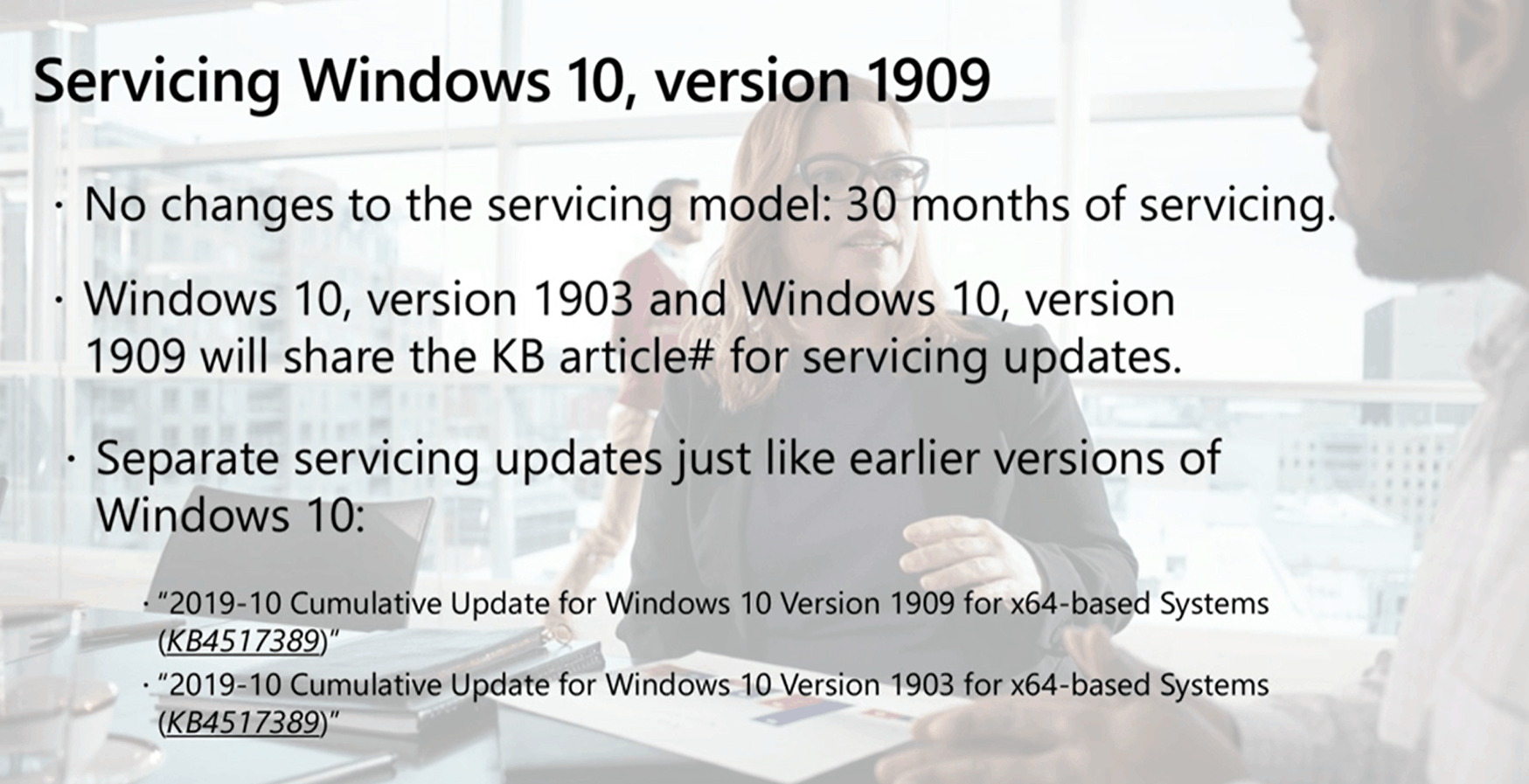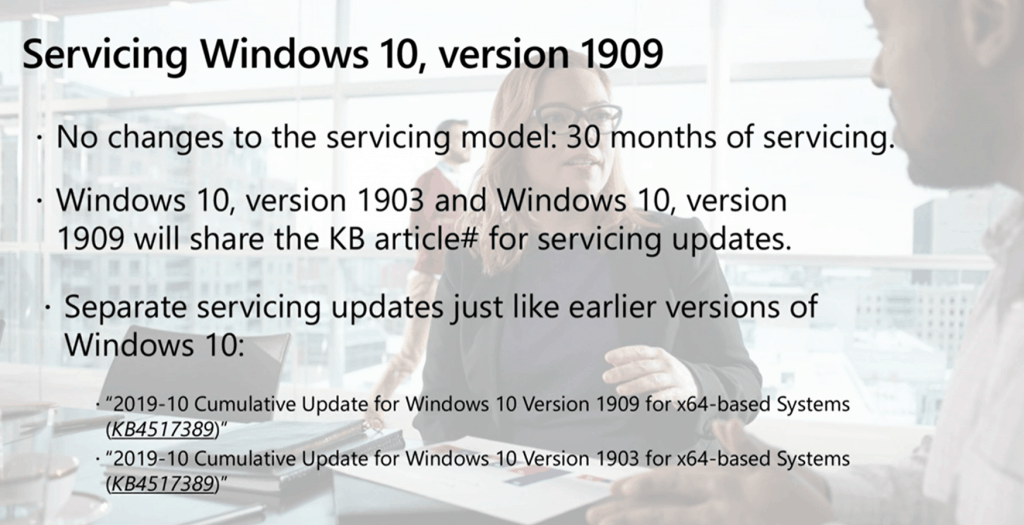 End User Experience of WSUS/SCCM Update to 1909?
I feel Windows 10 1909 update experience will be similar to the monthly patch experience.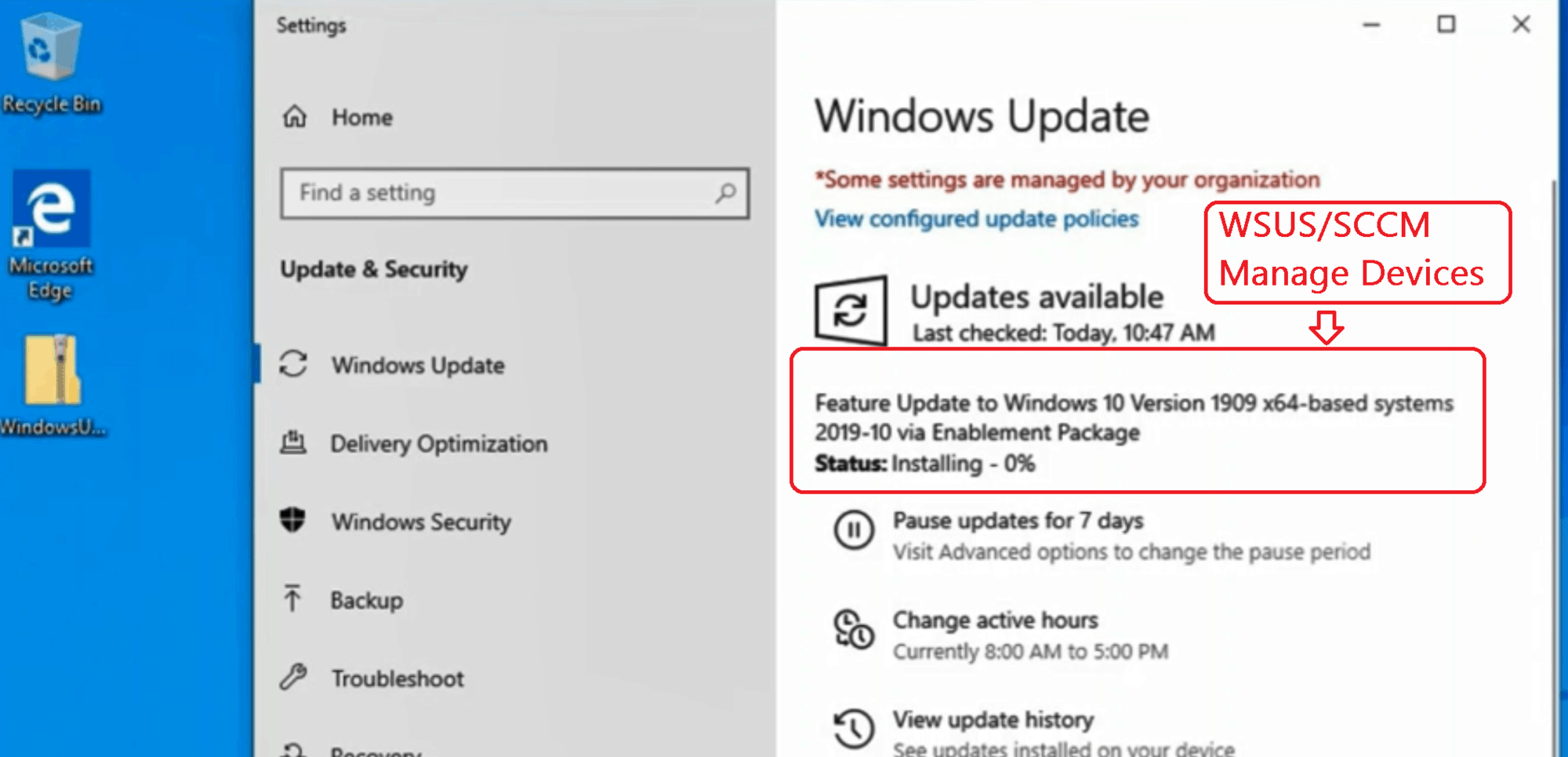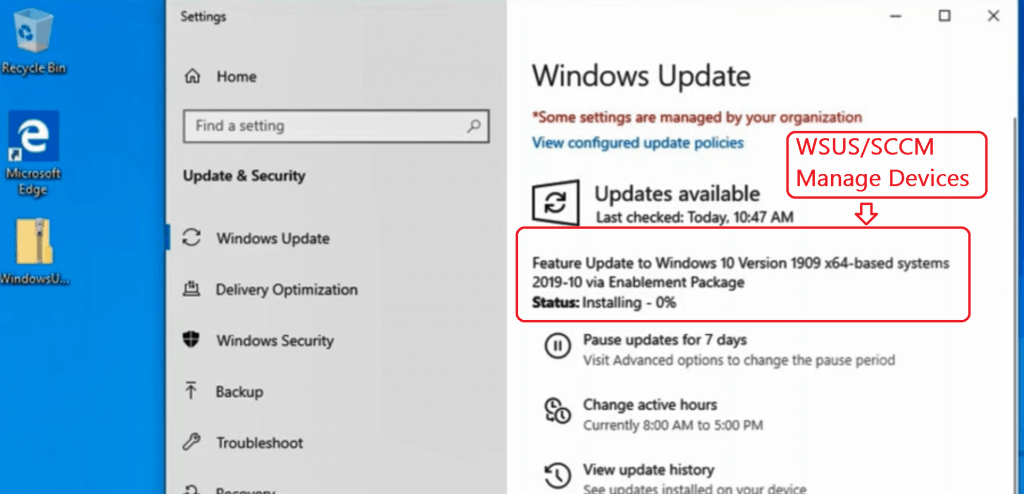 Session – Windows 10 1909 Deployment
The next feature update for Windows 10 – Windows 10, version 1909 – will be a scoped set of features for select performance improvements, enterprise features, and quality enhancements. To deliver these updates in a less disruptive fashion. More details – https://myignite.techcommunity.microsoft.com/sessions/82867?source=schedule
Resources