Intune policy sets give a user-friendly experience to Intune admins. The screenshots are taken from the Ignite session slides and demos by Paul Mayfield, Terrell Cox, and Micro-Scott.
More details about the session details and recording are in the below section of the post.
Ignite 2019 Coverage
Introduction – Intune Policy Sets
Intune policy sets and guided scenarios are helpful for new admin. They don't have to search for each function within Microsoft Endpoint Manager/Intune portals. The guided scenarios provide the best admin experience.

You can use policy sets to:
Create Standard configurations
Get up and running quickly (less learning curve for non-Intune admins)
Group objects that need to be assigned together
Assign your organization's minimum configuration requirements on all managed devices
Assign commonly used or relevant apps to all users
Collection or group of workflows from Intune
Assign to an Azure AD group and report aggregate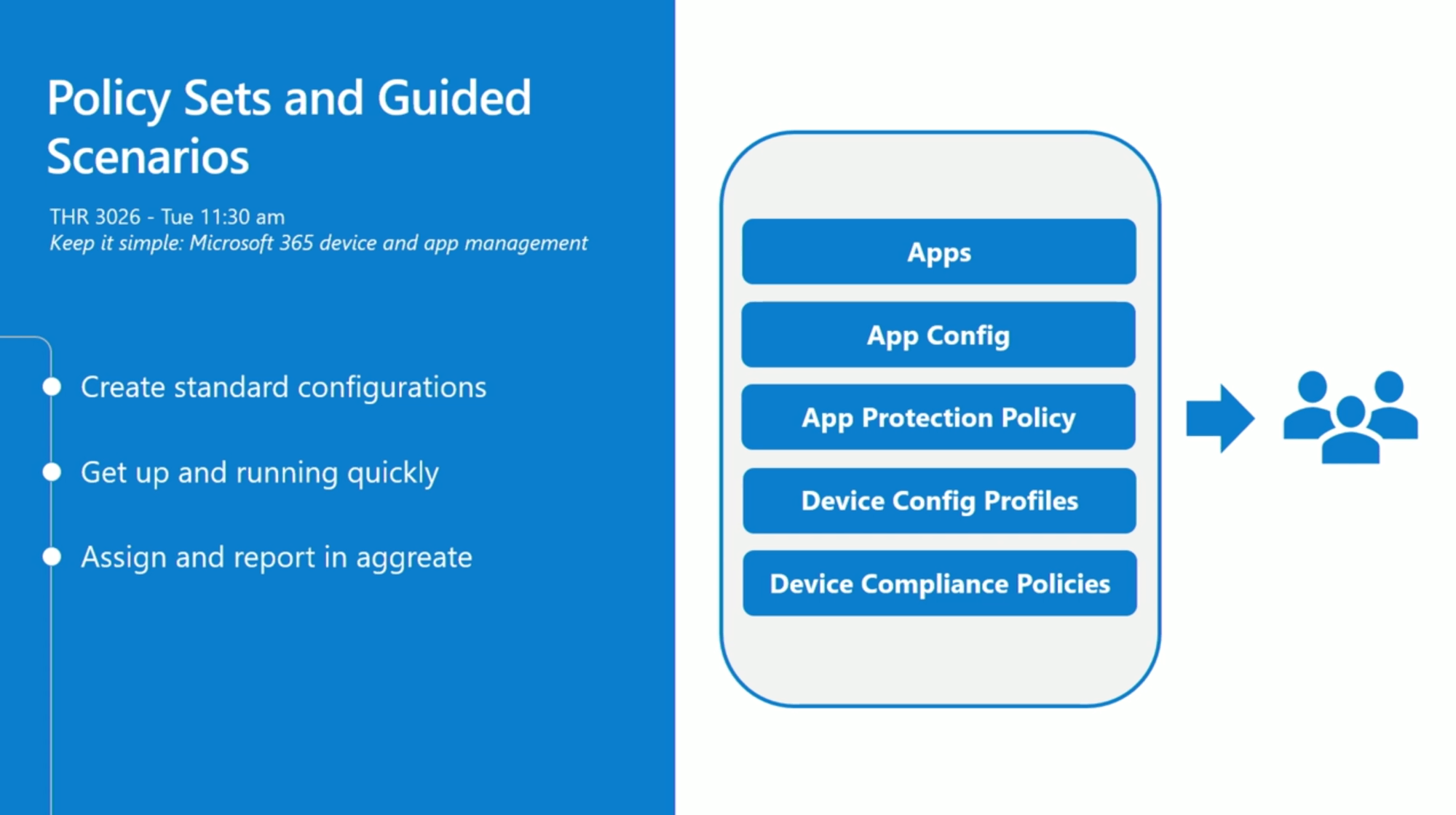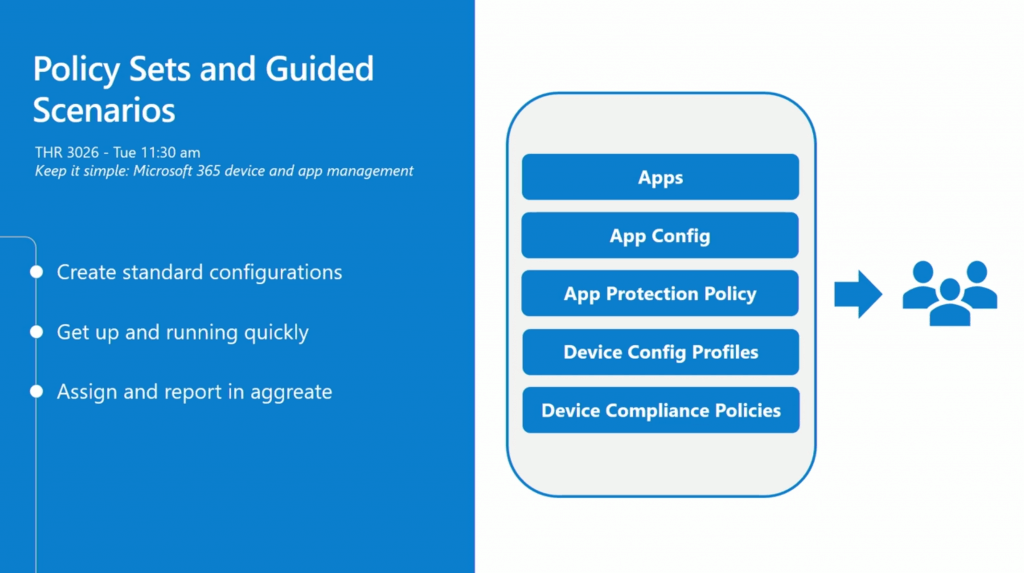 Intune Policy Set Configurations
Device Management portal (Microsoft Endpoint Manager)
https://devicemanagement.microsoft.com/#blade/Microsoft_Intune_Workflows/PolicySetMenuBlade/overview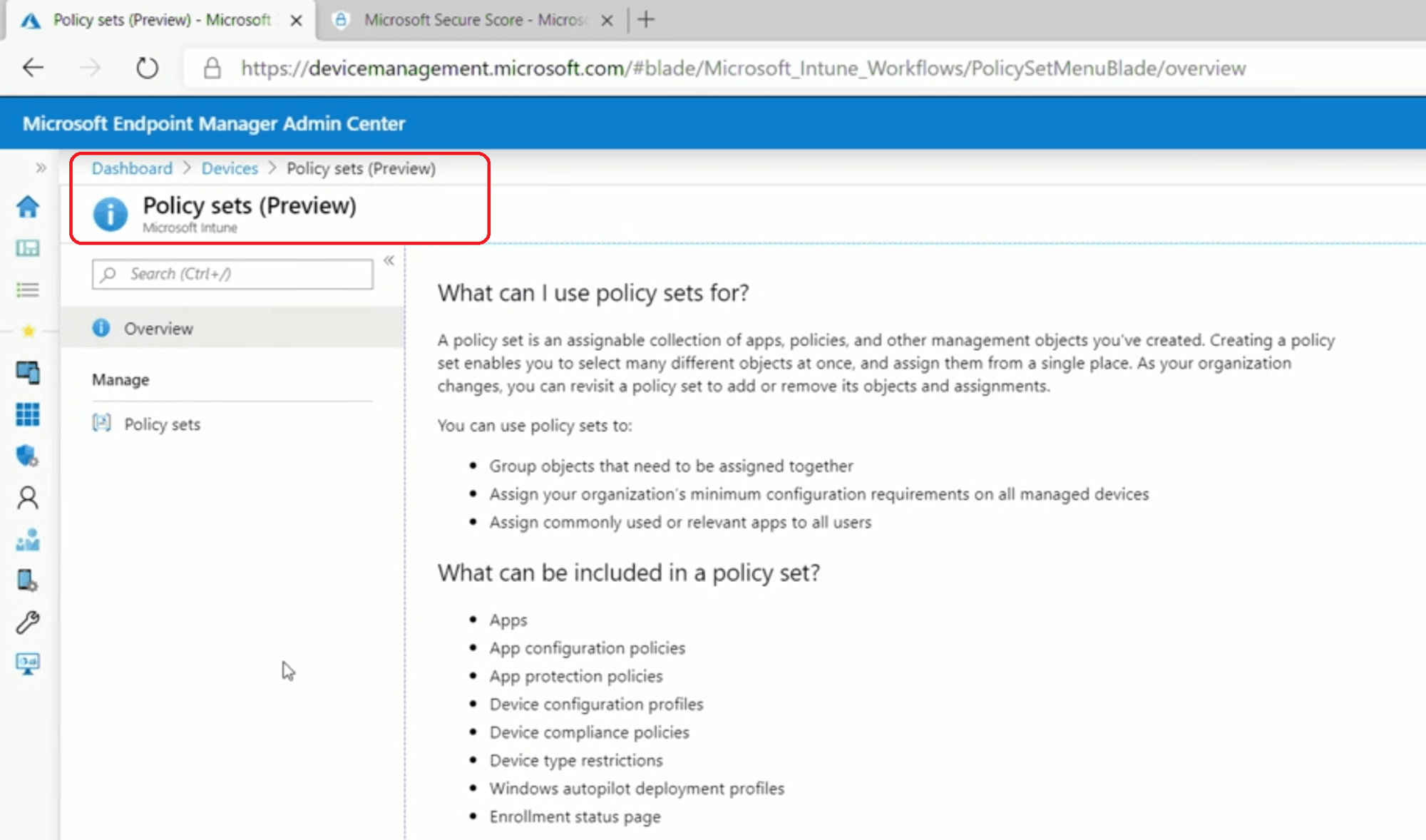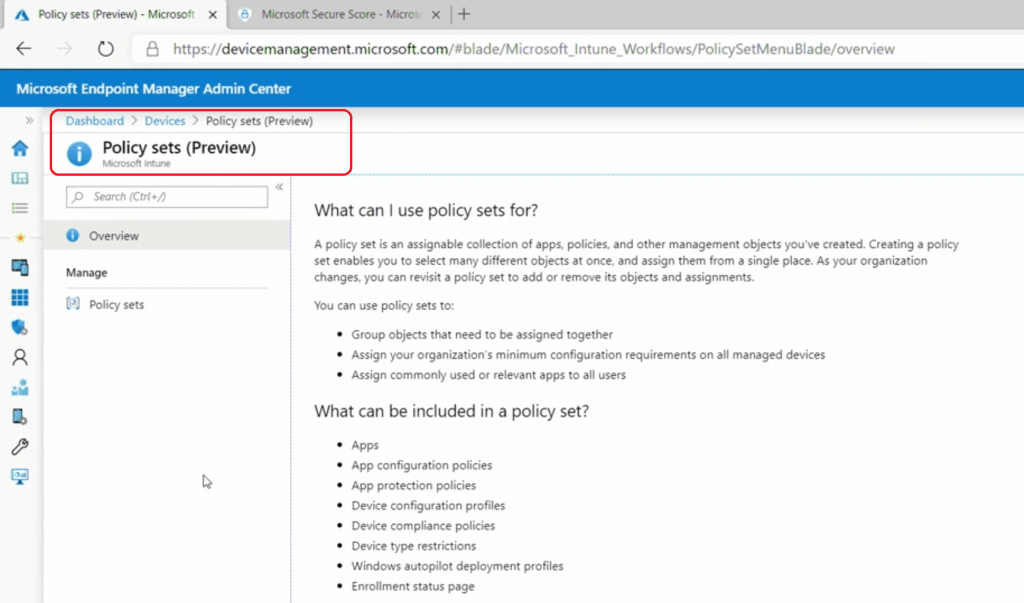 Select the following groups of workflows

Application Management

Apps – Select one or more apps from the list of available apps
App configuration policies – Select one or more Intune App configuration Policies
App protection policies – Select one or more Intune APP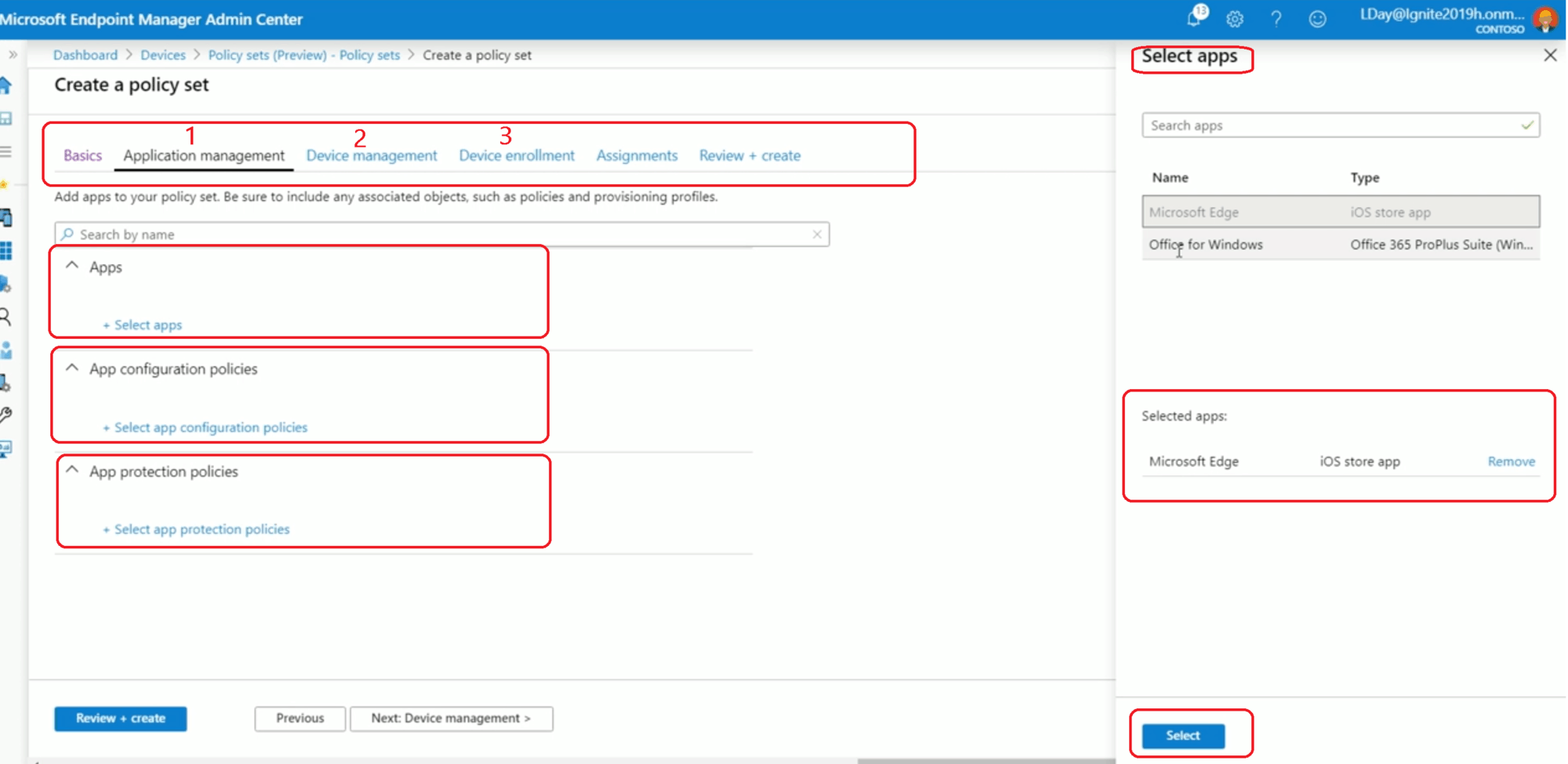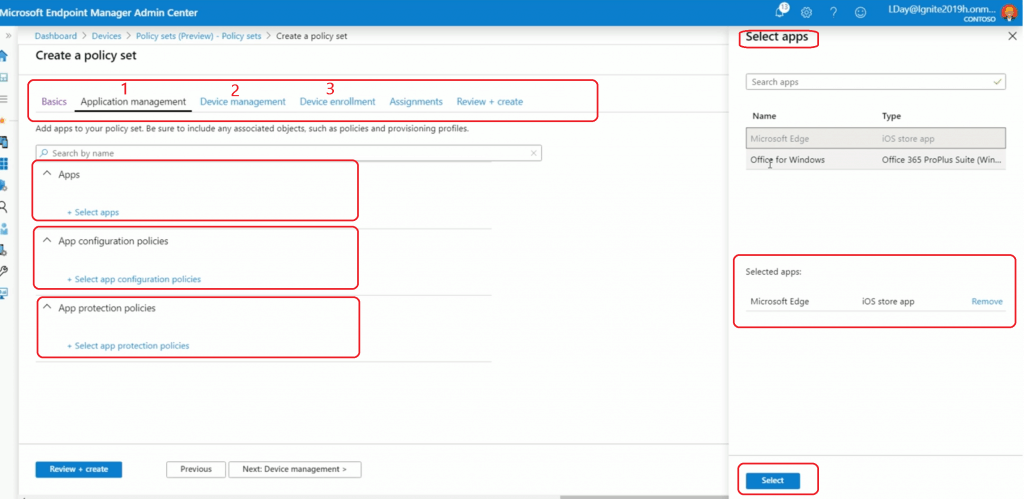 Device Management

Device configuration profiles – Select device configuration profiles
Device compliance policies – Select the compliance policies you want to be part of the policy set
Device type restrictions – Select the device type conditions to be part of the policy set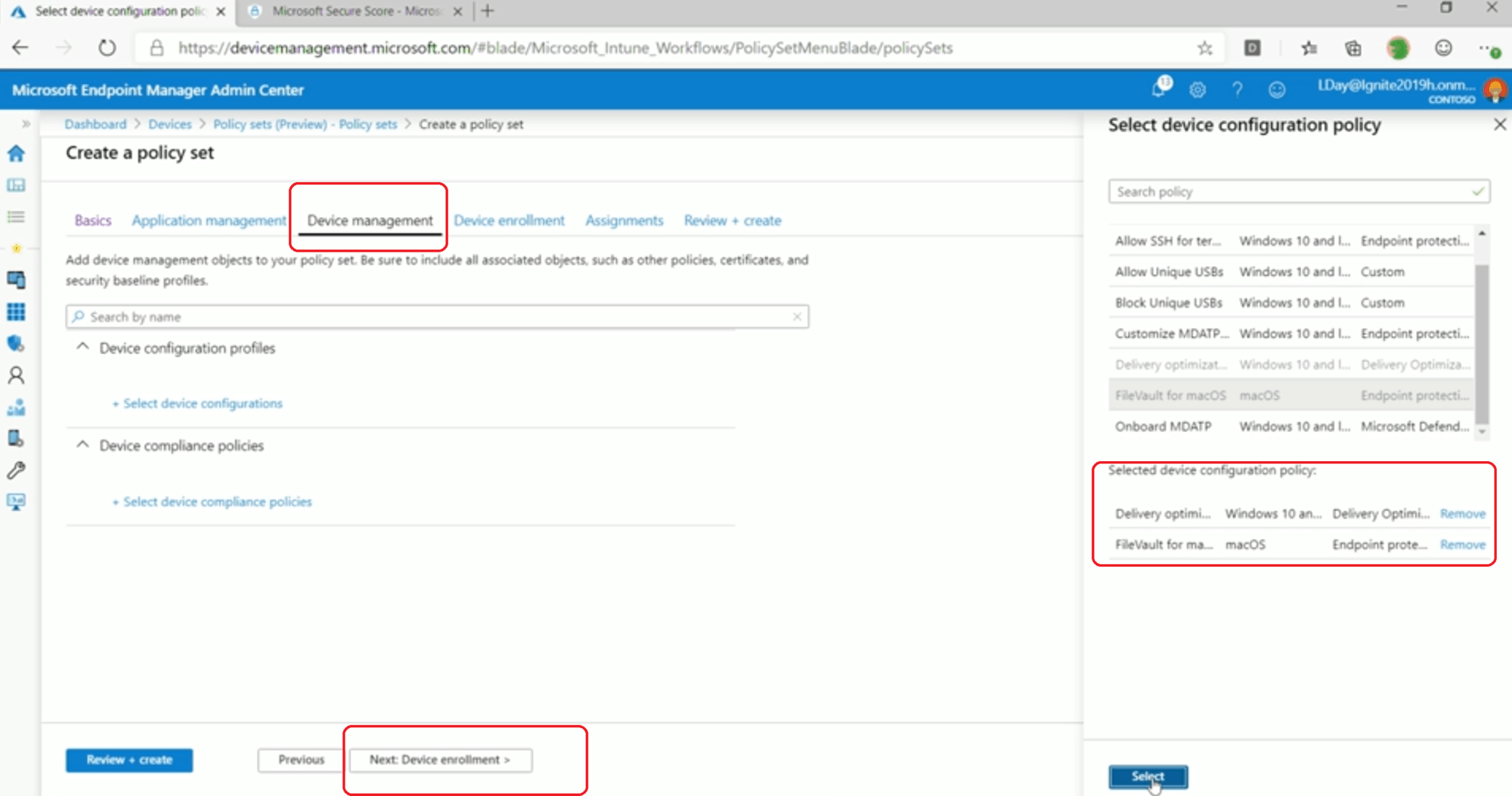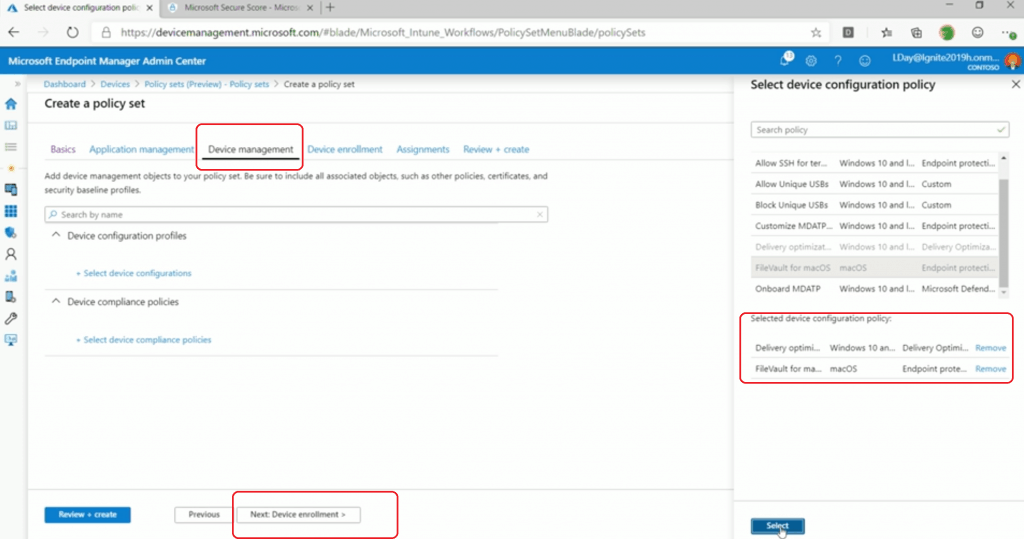 Select Device Enrollment workflows
Windows autopilot deployment profiles
Enrollment status page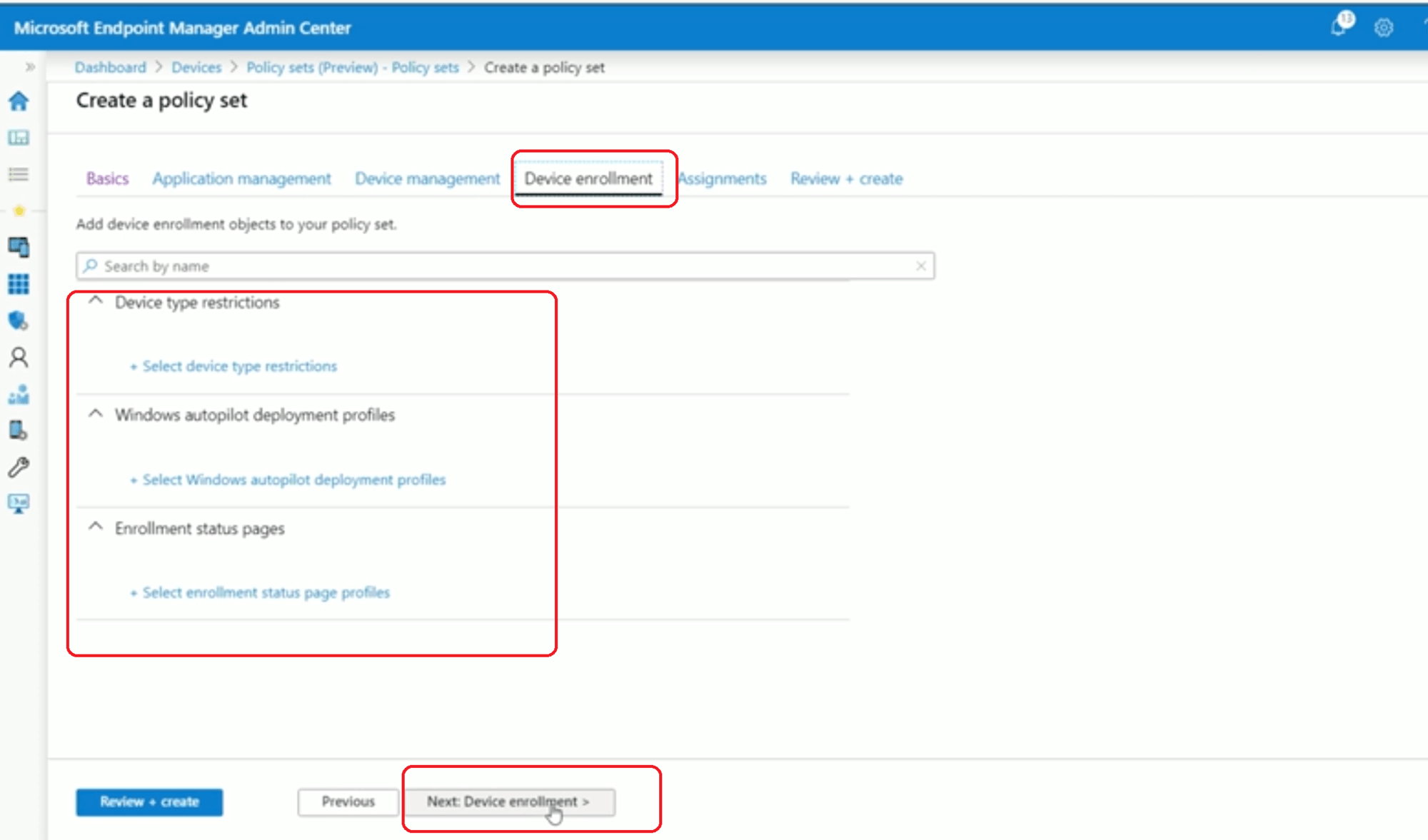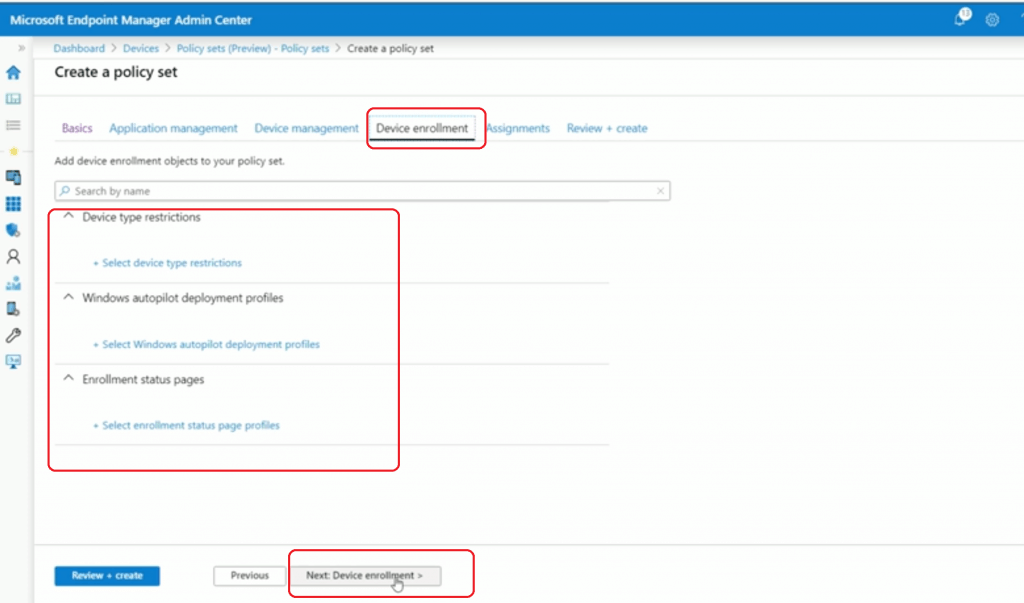 Select Azure AD Device or User Groups and complete the Intune policy set assignment.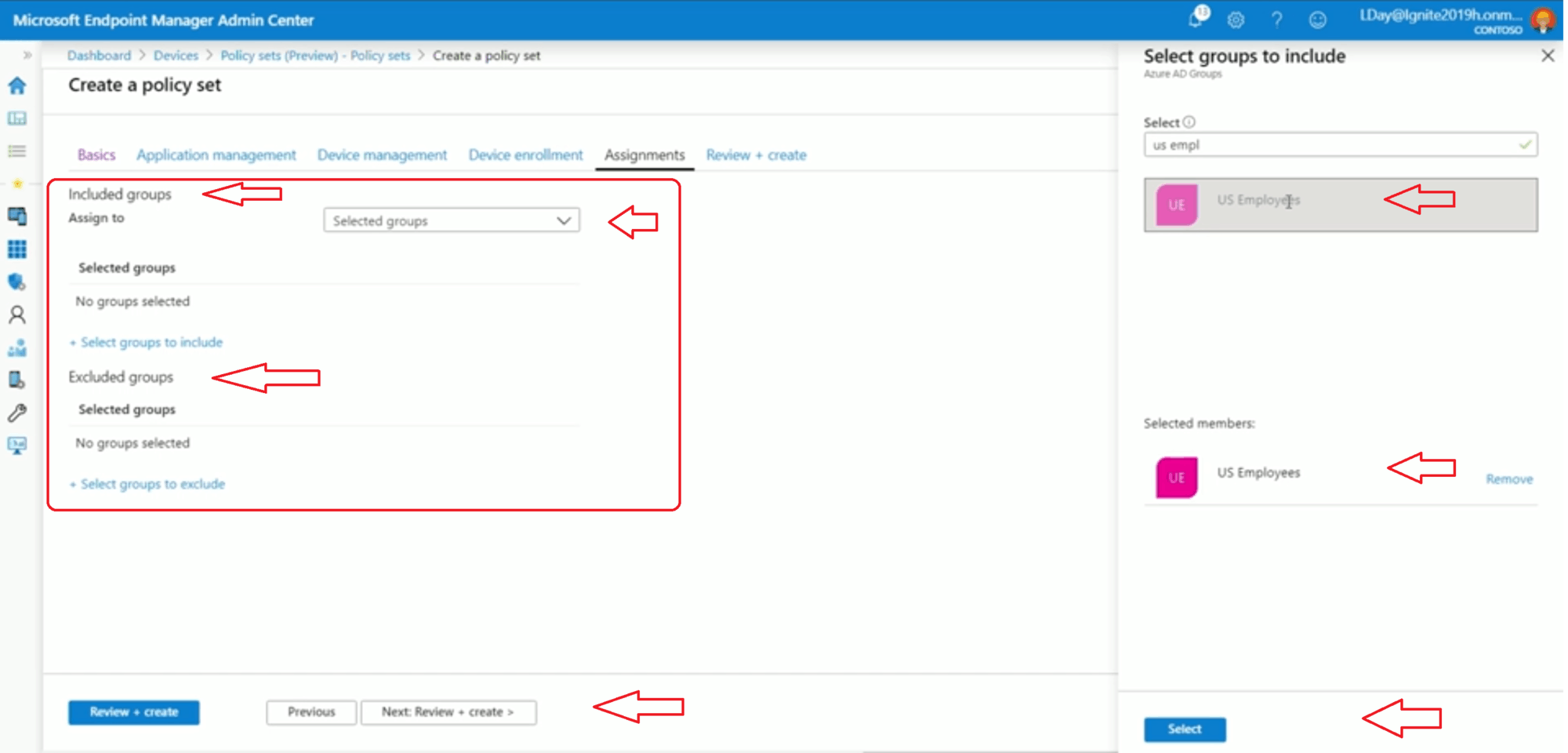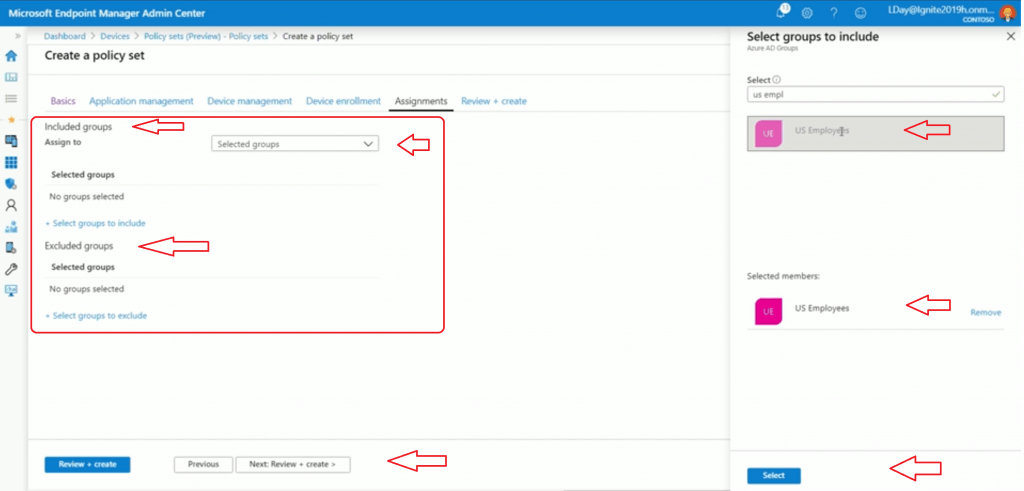 Session
Microsoft Endpoint Manager, including Microsoft Intune and Configuration Manager – https://myignite.techcommunity.microsoft.com/sessions/83532
Resources