Let us learn about Windows Admin Center with Azure Monitor and Email Alerts. Windows Admin center is always the dearest tool for IT admins.
I'm happy to see that Microsoft is investing time and effort add new capabilities to the Admin Center.
What's New in Windows Admin Center
The new Windows admin center (preview) for 1903 has many exciting features. Microsoft included the following features in the latest admin center.
Email notifications (#1 – User Voice item) with Azure Monitor integration
New AD Tool – A new tool to manage Active Directory Users and Groups
New tool to manage DHCP
New tool to manage DNS
Added the option to search AD when adding Servers or Windows 10 PCs
Improved Dark UI theme
And Many more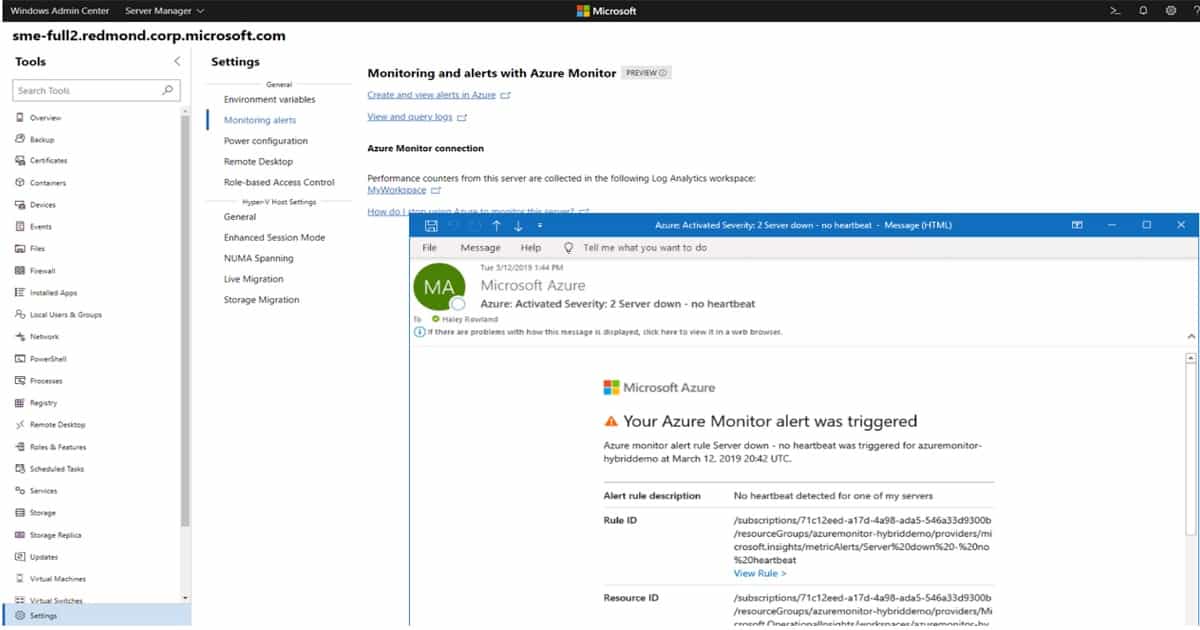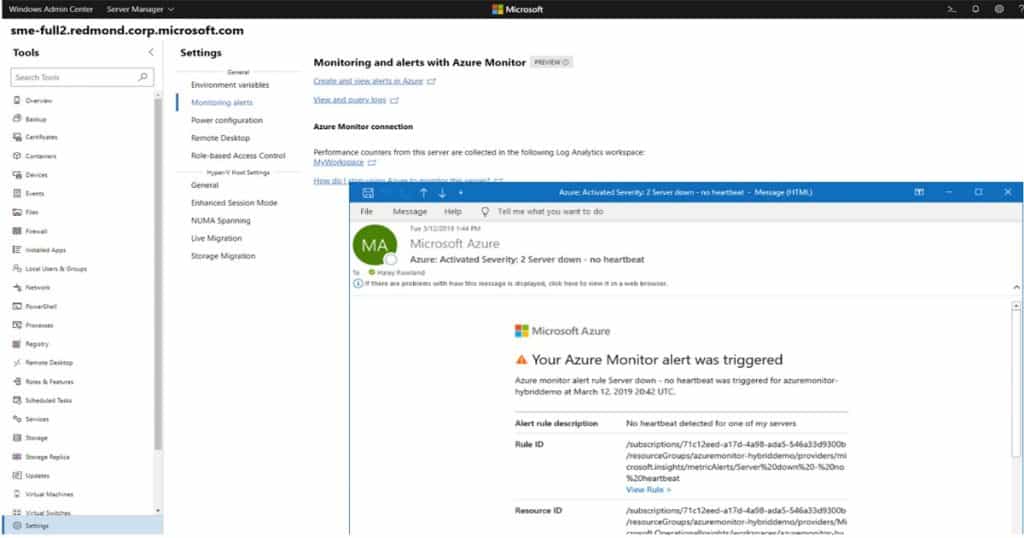 Download Windows Admin Center?
Registered Insiders may download Windows Admin Center 1903 directly from the Windows Server Insider Preview download page.

You can check this under the Additional Downloads drop-down menu. If you have not yet registered as an Insider, see Getting Started with Windows Server on the Windows Insiders for Business portal.
Webinar on Windows Admin Center
If you've ever attended an Altaro webinar before, you'll know these sessions are always highly informative and worthwhile events to remember.
And this upcoming webinar on Windows Admin Center looks to be no exception!
Admin Center is a powerful suite of management tools released along with Windows Server 2019; however, with such a large number of features, it can be difficult for regular Windows Server administrators to know what to focus on.

This webinar, presented by Microsoft MVPs Andy Syrewicze and Eric Siron, is designed to do exactly that and demonstrate live the features of Admin Center that give the greatest benefit to managing Windows Server!
How to Manage Windows Server Like a Boss will be held on April 9th, and as always, the webinar will be presented live twice at 2 pm CEST/8 am EDT/5 am PDT, and at 7 pm CEST/1 pm EDT /10 am PDT.
The reason they go through it all twice is to try and cater to live audiences on both sides of the Atlantic.
Both sessions have the same content, so it's just a way of enabling as many people as possible to attend live and have the opportunity to ask questions while the guys present the content!
I'll be attending the event, and if you run Windows Server, this is a must-attend event for you too! Join me and save your seat today.
Webinar Title: How to Manage Windows Server Like a Boss with Windows Admin Center
Presenters: Andy Syrewicze (Microsoft MVP) and Eric Siron (Microsoft MVP)
Date: Tuesday, April 9, 2019
Session 1: 2pm CEST / 8am EDT / 5am PDT
Session 2: 7pm CEST / 1pm EDT / 10am PDT
Register and Save your seat from here
Resources