Let's quickly find out how to add new Personal VMs to Existing Host Pool using AVD portal. If you are looking for the same feature for AVD 2020 spring release (a.k.a WVD V2), then refer to the following post Add new Session Hosts to Existing Host Pool.
The assumption here is all the other AVD setup is in place. You already have an existing personal host pool with many VMs in it! More latest information available AVD Add New Session Hosts To Existing Host Pool | Registration Key HTMD Blog (anoopcnair.com).
Related Post – AVD Host Pool Creation Guide with New Template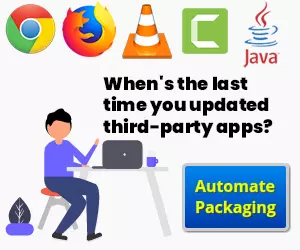 Step #1
Click on + Create a Resource

Search the Market place with "Windows Virtual Desktop – Provision a host pool".
Click on "Windows Virtual Desktop – Provision a host pool".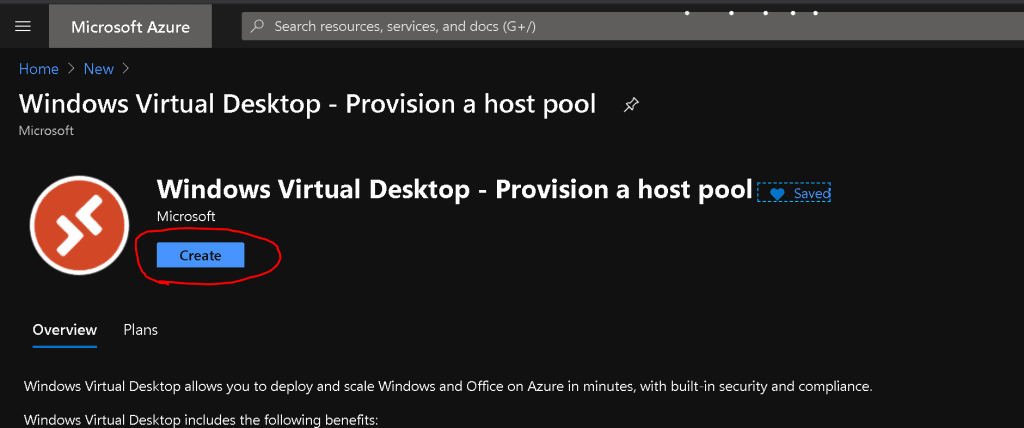 Step #2 – Host Pool Selection
Let's go through the normal configuration of Host Pool Creation from this step.
Use the Existing Host Pool Name

Use the same Azure Region of the existing Host Pool
Use the existing host pool name
Select Desktop Type Personal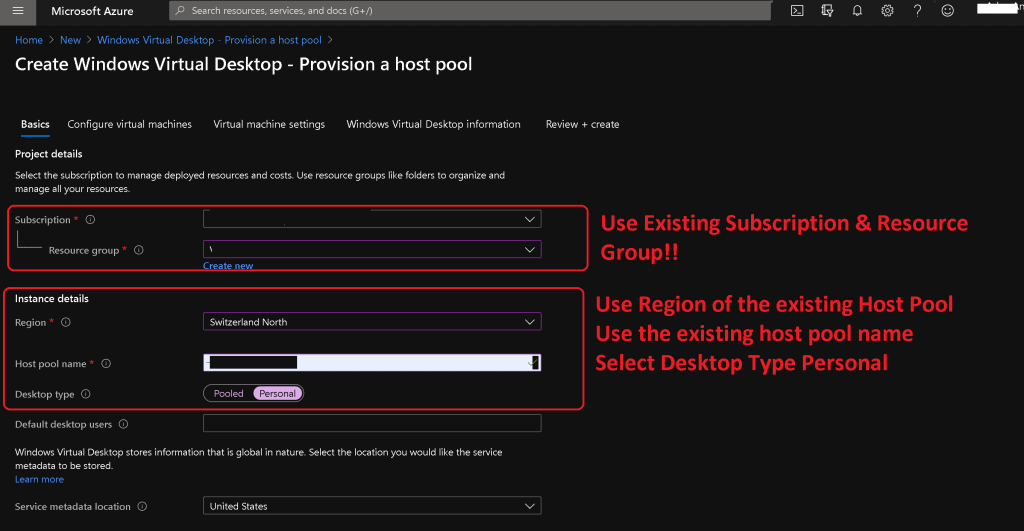 Step #3 – Personal VM Configuration
Configure Virtual Machines

Total number of User – Number of VMs – 2 (because I selected desktop type as personal)
Virtual Machine Size – 2x Standard D2s v3
Virtual Machine Prefix:
NOTE! – DO NOT USE the same prefix name which you used previously. If you use the same prefix, it will create huge issues with your current VMs.
Step #4 – Virtual Machine Settings
Select Image Source as Gallery
Select Image OS Version – Windows 10 Enterprise
Select Disk Type – Premium SSD
Enter AD Domain Join UPN – [email protected]
Enter Admin Password
Enter Confirm Password
Enter OU Details
Select Virtual Network
Select vmSubnet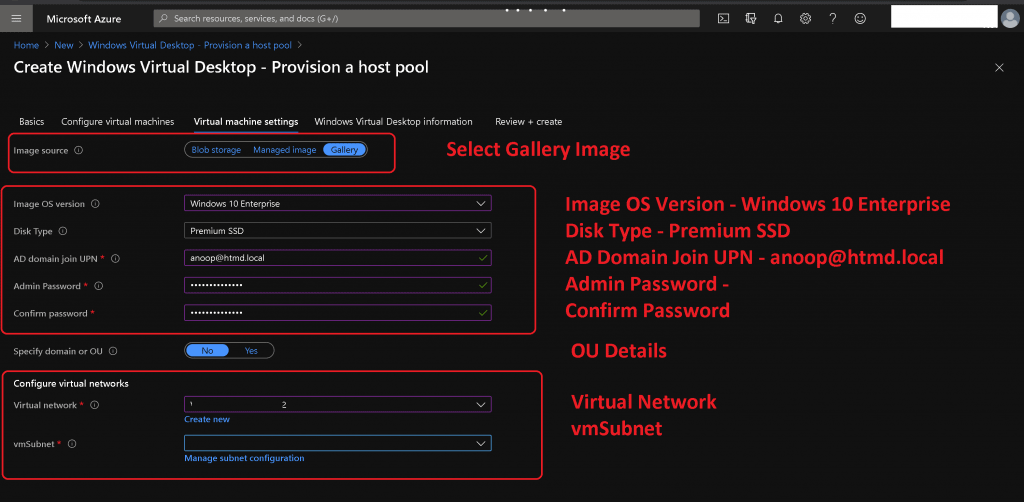 Step #5 – Windows Virtual Desktop Information
Windows Virtual Desktop tenant group name – Default Tenant Group
Enter Windows Virtual Desktop tenant name – Anoop
Enter Windows Virtual Desktop tenant RDS Owner

Select Service principle

Enter Application ID
Enter Password
Enter Confirm password
Enter Azure AD tenant ID

Review + Create
Let's review and create
Once you finish the new deployment, the new personal VMs would be available for the users.
Results
Run the following PowerShell command to find out new personal VMs added to the host pool.
Get-RdsSessionHost -TenantName $tenant -HostPoolName $hostpoolname

Resources