Whoever uses Microsoft Azure is aware of the fact that copying files between your local machine or on premise infrastructure to Microsoft Azure is pain. Veeam has released BETA version of an excellent application called Veeam FastSCP for helping the IT community to get rid of this copying struggle.  Veeam has load of free products to help IT community. Veeam FastSCP is the latest gift from Veeam for IT Pro community. FastSCP is the answer to the question like "How to copy files from local machine to Azure Cloud? !! No VPN connection required, No independent encryption !!
Download the beta version Veeam FastSCP from here
Register for a live webinar, to known more about the product and get used to it. Free, secure file copy for Azure VMs with Veeam FastSCP for Microsoft Azure, on May 14 at 12 p.m. ET (North America), 11 a.m. CEST (Europe), or 2 p.m. AEST (Asia.)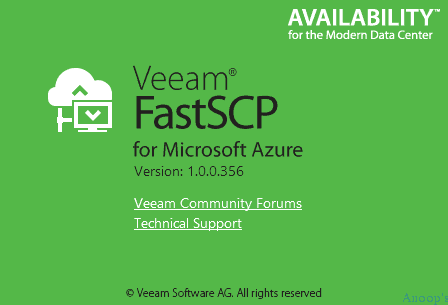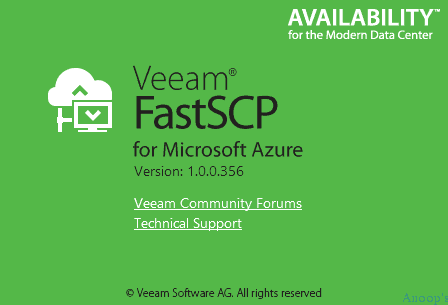 With Veeam FastSCP for Microsoft Azure, 
you will be able to securely copy your files from on-premises to Azure VMs and from Azure VMs to on-premises. 
The most important advantage of FastSCP is very user friendly and fast. This solution does not require any VPN or independent encryption at all. The data is transferred securely over HTTPs. You can manually copy files from and to Azure virtual machines and you don't need to keep the UI open until the file copy completes.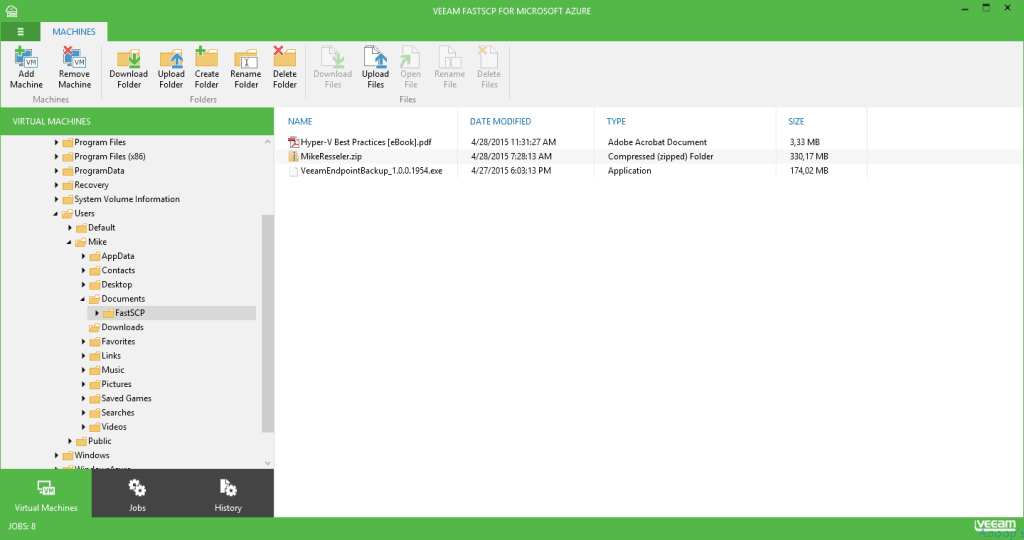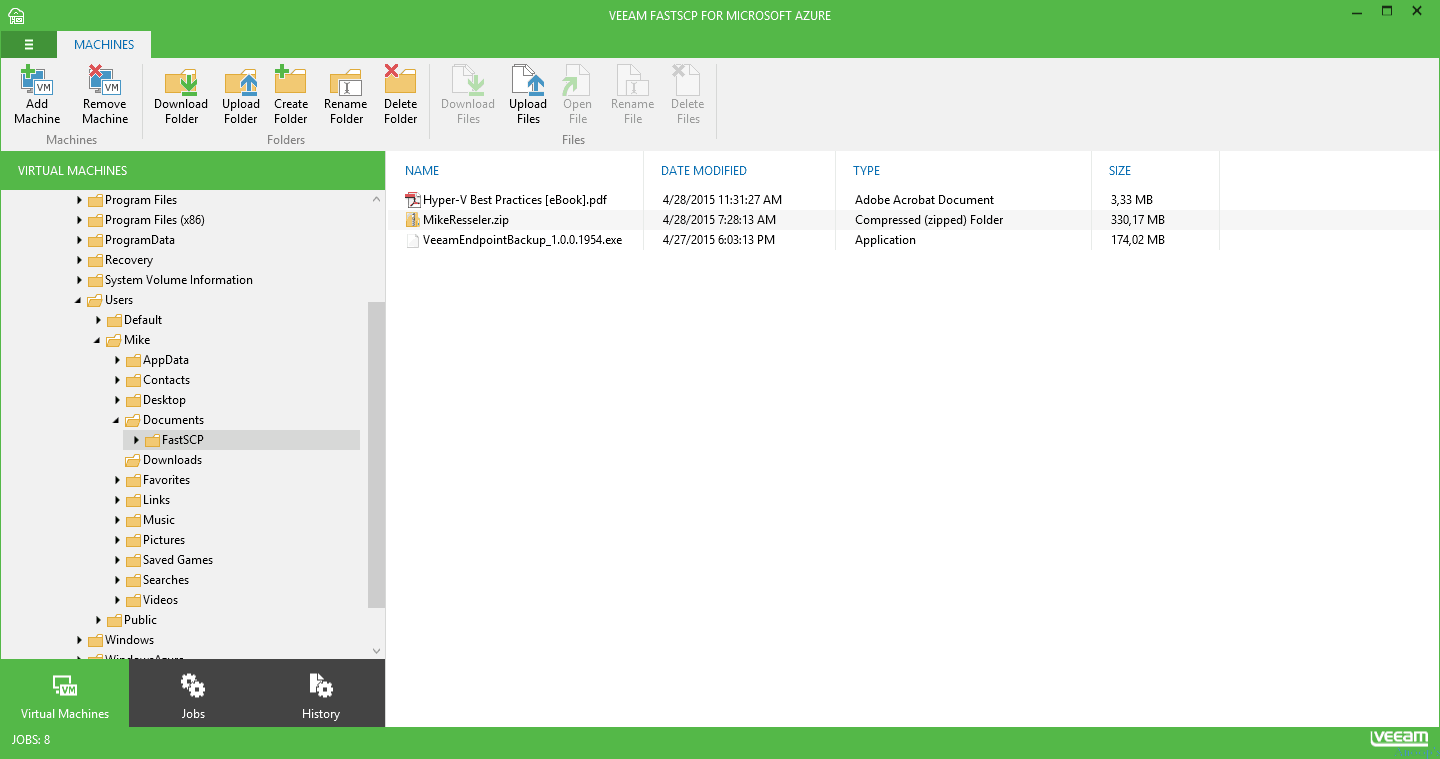 You don't need to spend hours to learn the UI of FastSCP. It's very simple and user friendly. Select the files/folders and click on UPLOAD / DOWNLOAD button, you're done. This is an excellent gift from Veeam to IT community. With great reporting feature of FastSCP, we can easily check the status and details of all upload and download jobs.