Let's see how to download Edge Auto Update PowerShell script from ConfigMgr community hub. I have explained how to enable the SCCM Community Hub node.
ConfigMgr Community hub where IT Admins can share the script and other supported objects with other admins. The community hub is an optional cloud-based feature. This was first introduced with the ConfigMgr 2002 version.
Community hub supports the following objects: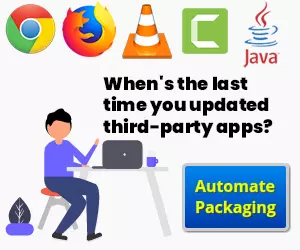 PowerShell Scripts
Reports
Task sequences
Applications
Configuration items
Download Script from ConfigMgr Community Hub
Login to Windows 10 Devices (latest version of Windows 10)
Launch console
Navigate to \Community\Hub
Click on Configure Edge Auto Update script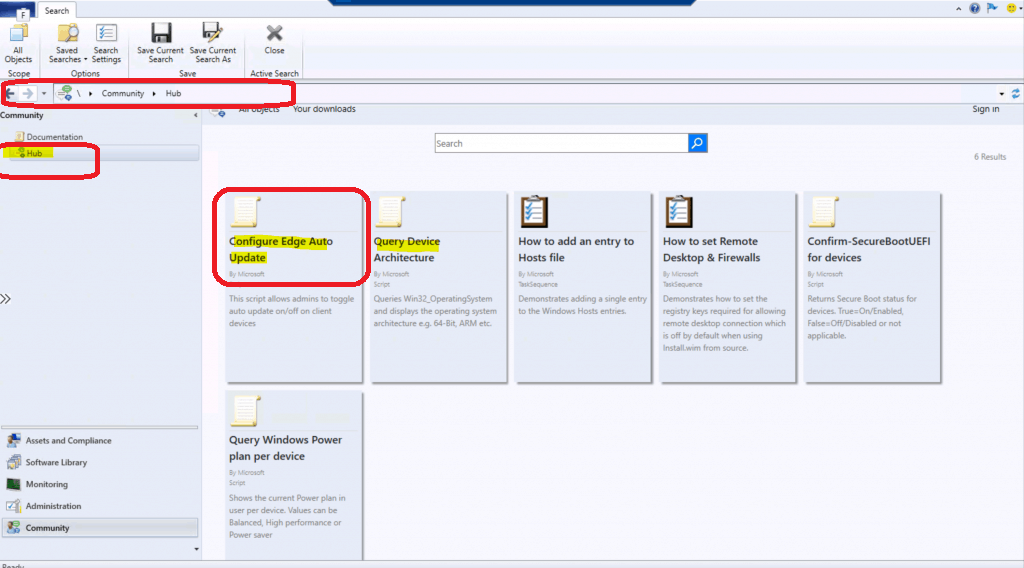 Click on Configure Edge Auto Update Script.
Click on Download button.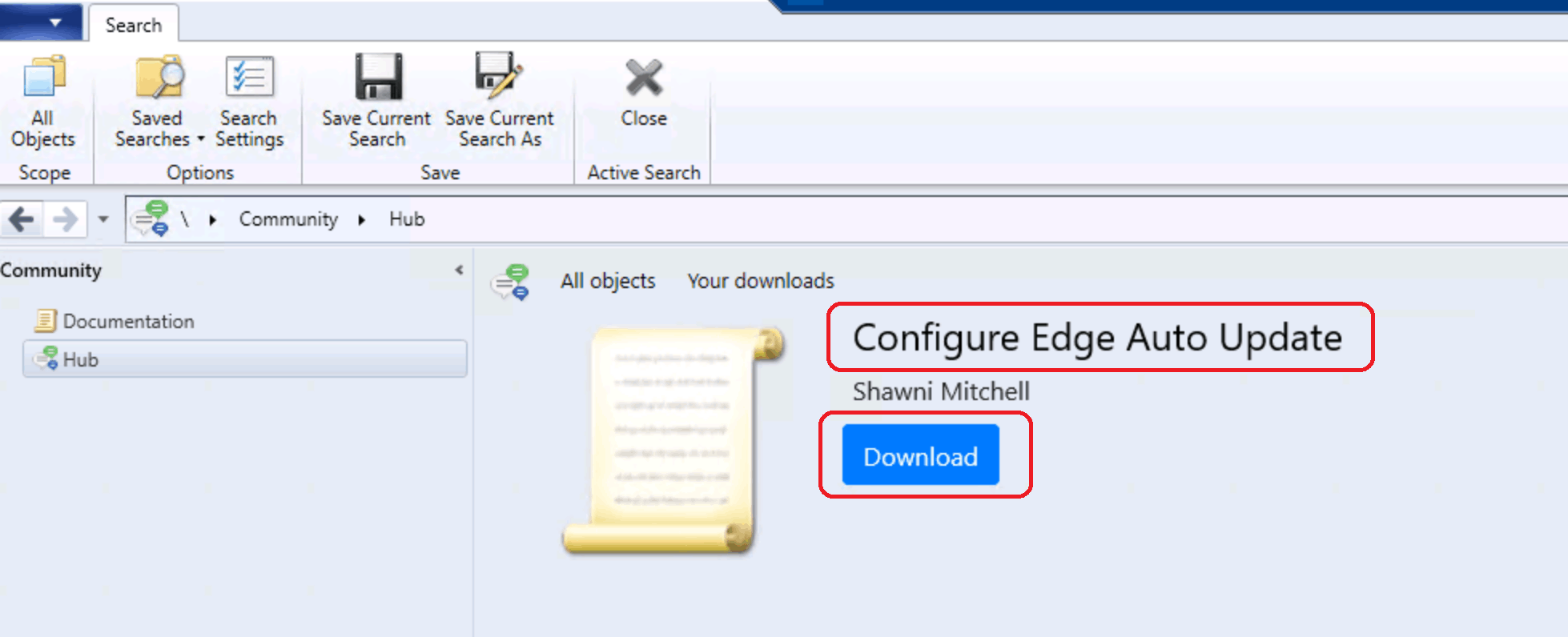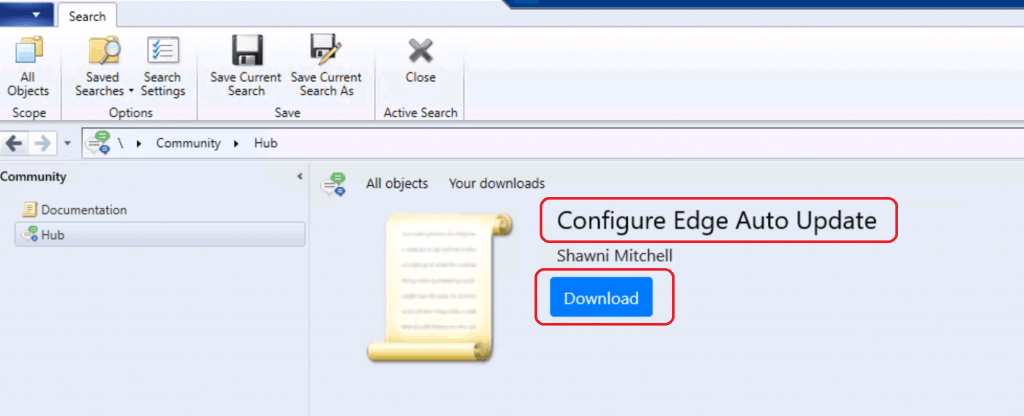 Let's confirm the following details.

This item was downloaded <date> and <time>.


Results
Navigate to \Software Library\Overview\Scripts
Check out the script Configure Edge Auto Update


Click on Approve button to approve the script
NOTE! – If you have any issues related to script approval. Please refer to Fix SCCM Script Approve Deny Button is Disabled | Grayed Out | ConfigMgr.


Click on NEXT button to continue.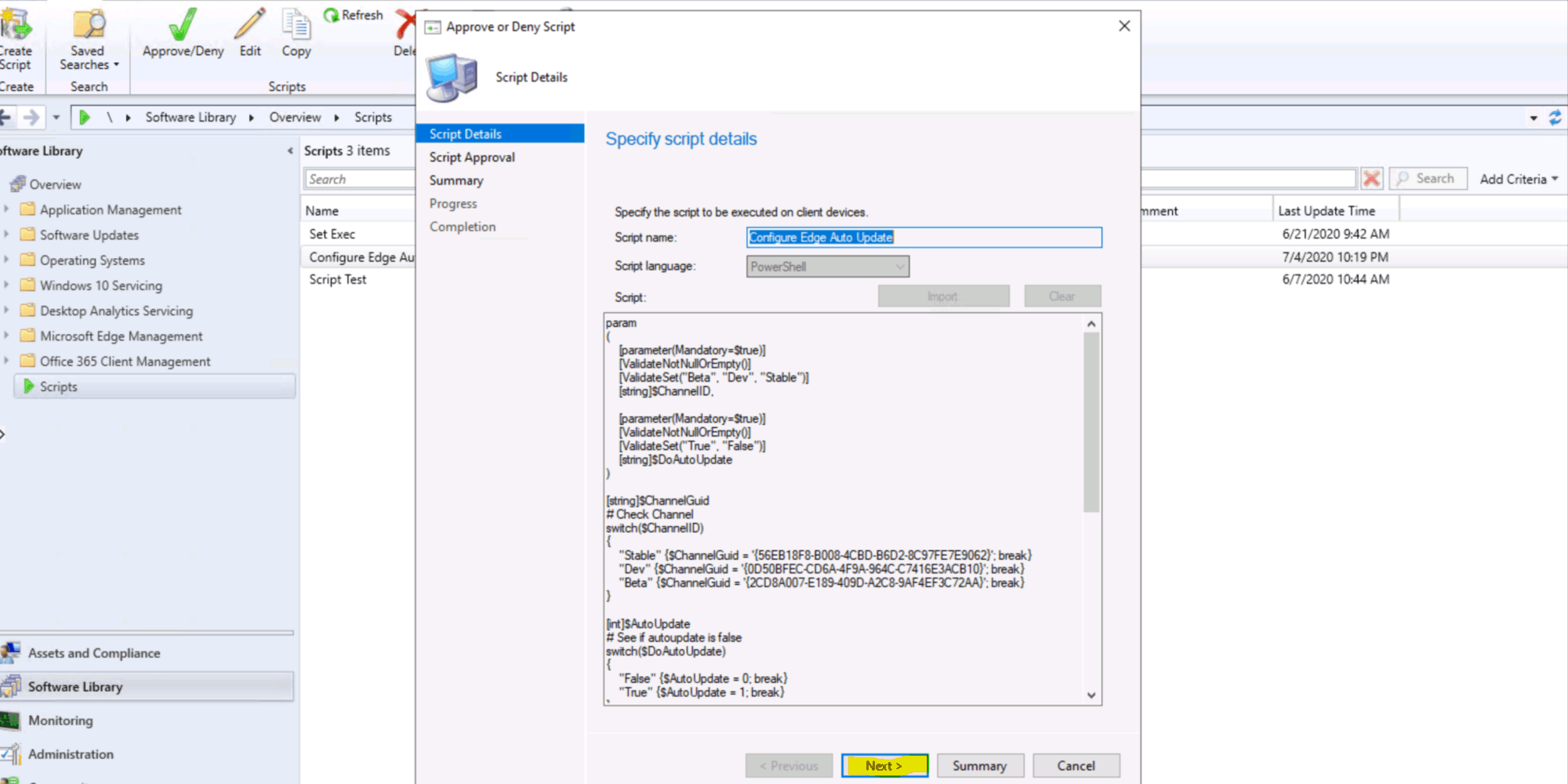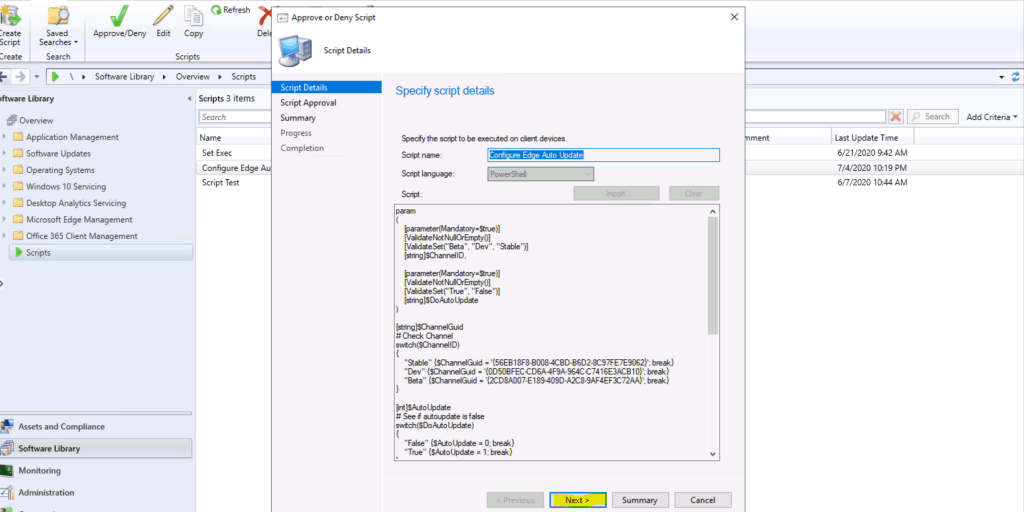 Select the Approve option.
Click on the Next button to continue.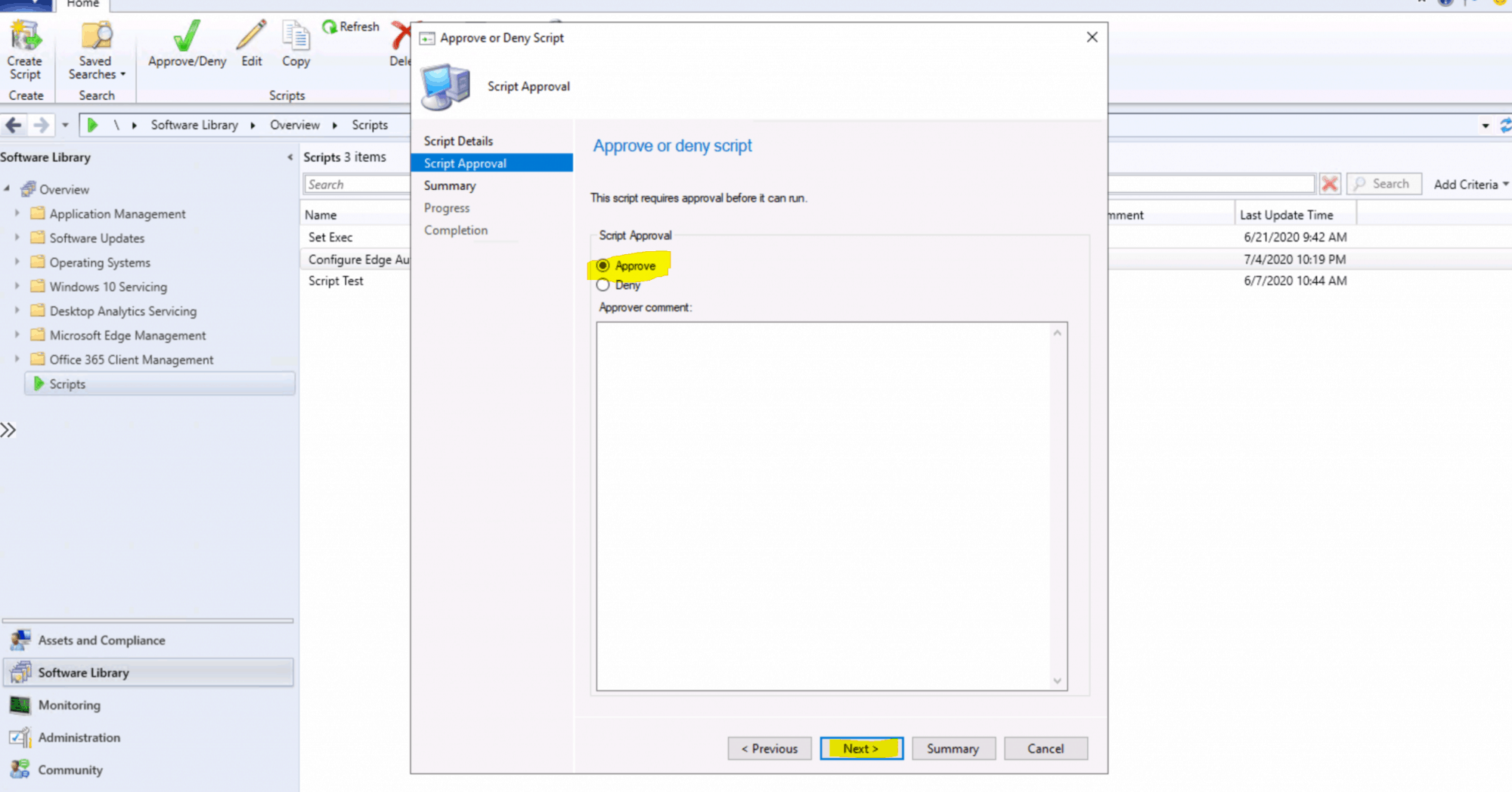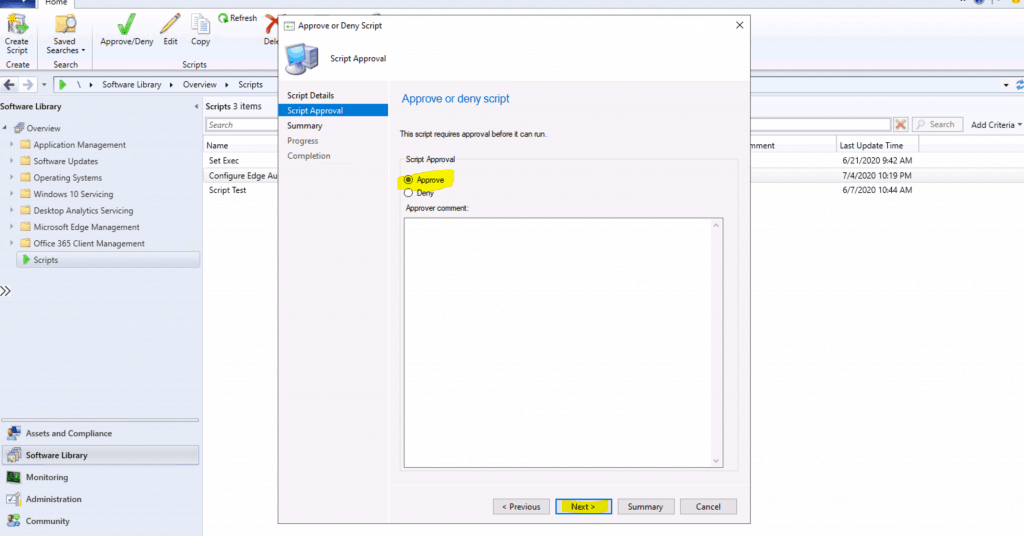 Click on next button to continue.


Click on close to complete the script approval process.


Resources