Let's find out how to fix missing SCCM Community Hub. ConfigMgr Community hub is released in SCCM 1902 Production version with limited capabilities. The community workspace only had documentation features available with the 1902 version of the configuration manager.
Problem Statement
I can see only documentation nodes in the community workspace. You can see the details in the following screenshot. I made sure all the prerequisites documented in the below list are in place.
The console is installed on Windows 10 2004 (the minimum version should be 1710).

You can use Community Hub on Windows Server Operating System with the ConfigMgr Current Branch 2010 or later. That means you can access the community hub from the primary server or any site server.

.NET Framework version 4.6 or higher
Proxy server whitelisting to access the following URLs:

https://github.com
https://communityhub.microsoft.com
Tries to launch the console from Windows 10 2004 version. However, I could see only the documentation node as mentioned above.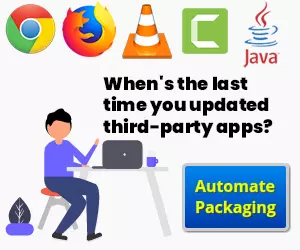 Launch Console
Navigate to \Community\Documentation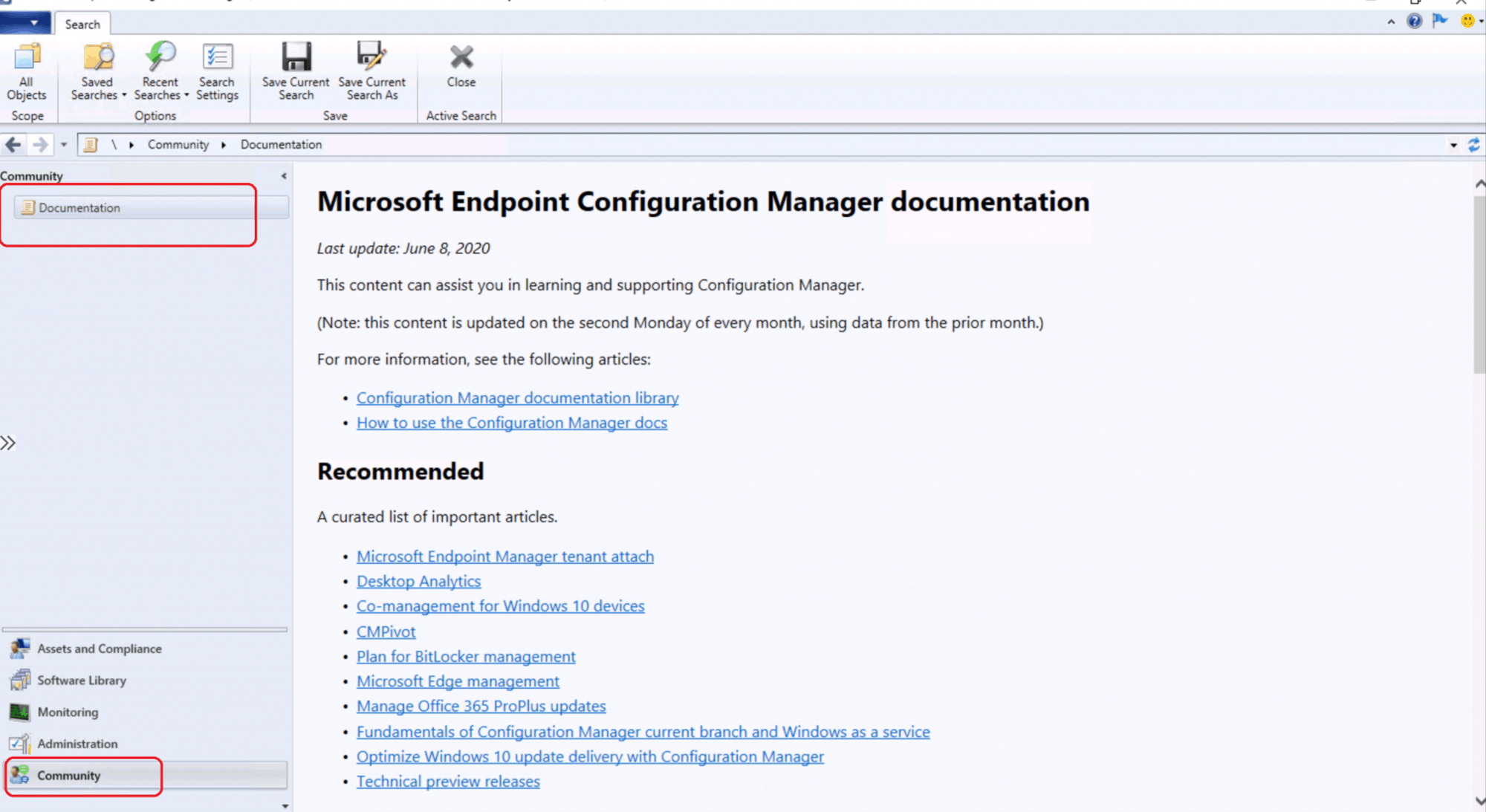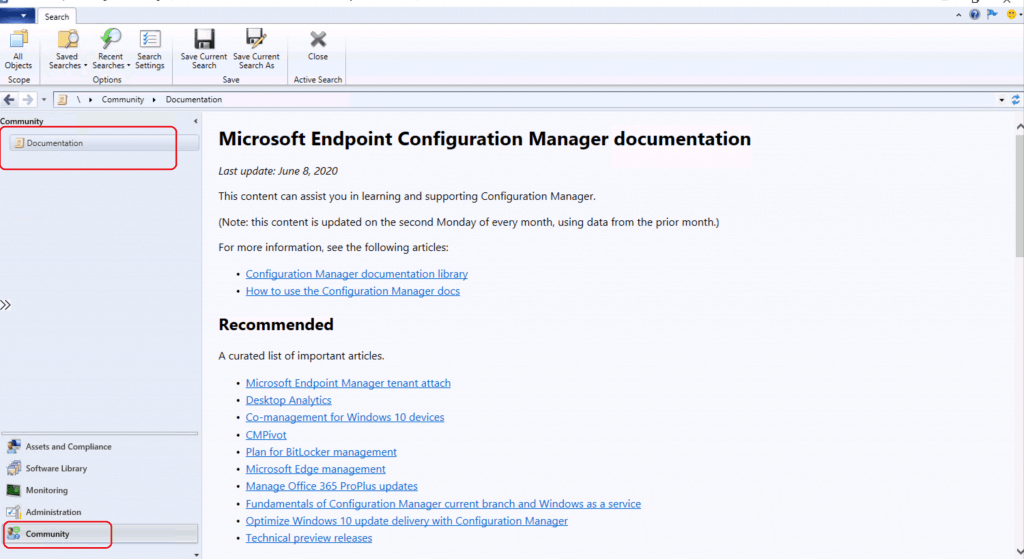 Prerelease Feature
Some of the ConfigMgr features are prerelease features. More details about features are available in the following post SCCM List of Full Features Vs Pre-Release Features | 2002.
Community hub prerelease feature was not as part of initial 2002 version release. However, the prerelease the feature community hub is released later as you can see in the below screenshot.
Navigate to \Administration\Overview\Updates and Servicing\Features.
Right-click on Community Hub.
Click on Turn On.


Click on the message box as you can see in the below screenshot.

This feature will now be replicated and turned on all site servers in your Configuration Manager hierarchy.
After the process is completed the configuration manager console will update itself the next time the console starts (console restart required).
Do you want to turn on this feature?

Click on the YES button to enable.


Unable to load the Configuration Manager Community Hub
Thank you for your internet in the community hub. Ensure your machine has the following prerequisites.
Windows 10 Version 1710 or higher.
.net Framework version 4.6 or higher.


Results
Launch the ConfigMgr console from Windows 10 2004 devices.
Navigate to \Community\Hub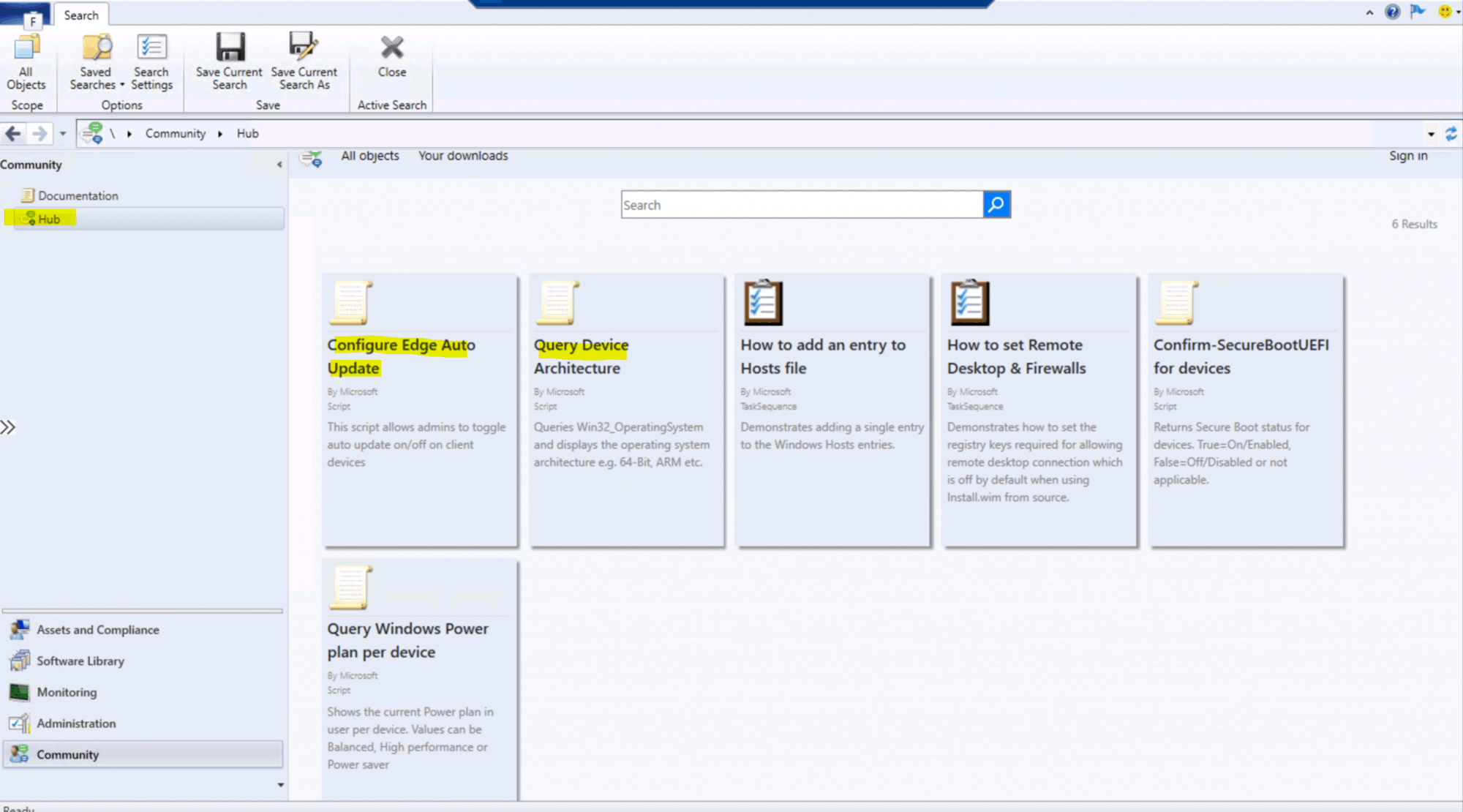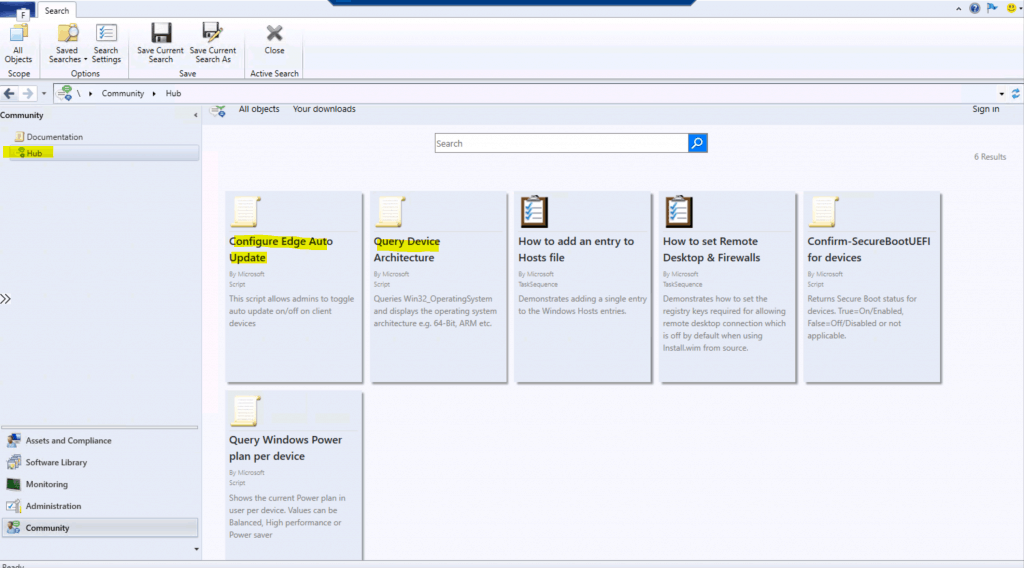 Following are the items available in the latest version of ConfigMgr community hub.
Configure Edge Auto Update

By Microsoft
Script
This script allows admins to toggle auto-update on/off on client devices.
Query Device Architecture

By Microsoft
Script
Queries Win32_OperatingSystem and displays the operating system architecture e.g. 64-Bit, ARM etc.
How to add an entry to the Hosts file

By Microsoft
Task sequence
Demonstrates adding a single entry to the Windows Hosts entries.
How to set Remote Desktop & Firewalls

By Microsoft
Task sequence
Demonstrates how to set the registry keys required for allowing remote desktop connection which is off by default when using Install.wim from the source.
Confirm-SecureBootUEFI for devices

By Microsoft
Script
Returns Secure Boot status for devices. True=On/Enabled, False=Off/Disabled, or not applicable.
Query Windows Power plan per device

By Microsoft
Script
Shows the current Power plan in users per device. Values can be Balanced, High performance or Power saver
Resources