This post is to help to perform the SCCM 1902 upgrade. This post is a comprehensive step by step guide to upgrade SCCM infra. Microsoft released SCCM 1902 in the opt-in/fast ring SLOW ring. You will get more details about step by step SCCM 1902 upgrade process in this blog post.
Updated on 23rd April 2019 – SCCM 1902 baseline version is available in eval center. Download from Evaluation Portal (Released). Learn how to download SCCM 1902 production version.
[Video Tutorial – SCCM 1902 Production version Upgrade]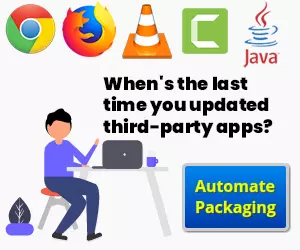 I'll release a separate post explaining the new features of SCCM 1902, and that post will also cover what's new in SCCM 1902.
SCCM Opt-in (Fast Ring) Vs. SCCM Slow Ring
SCCM Opt-in or Fast ring is the option given to SCCM admins to get the newest version of SCCM CB using an opt-in PowerShell script. The opt-in version is more for pre-production or staging environments. Your SCCM primary server or CAS won't get the latest SCCM 1902 update If you don't run the PS script.
SCCM slow ring release will be available for all the SCCM "online" versions of the service connection point. It's General availability of SCCM 1902 version. At this stage, you can start installing SCCM version in the production environment.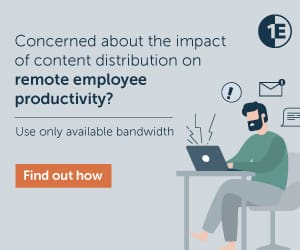 ConfigMgr – SCCM Fast Ring Vs Slow Ring
NOTE! – When you have an offline version of the SCCM service connection point, you need to follow the process explained here.
Define SCCM Upgrade Strategy
Have you already build a deployment strategy for SCCM CB upgrades? I have a blog post to help you define the SCCM upgrade strategy for your SCCM infrastructure.
I think, define deployment rings for SCCM CB upgrade is important for every organization. The upgrade strategy will help to handle change management (iCAB) process within your organization.
SCCM Upgrade Strategy
How to Download SCCM 1902 Production Version
You don't have to go to the Microsoft website and download SCCM 1902. Instead, SCCM 1902 will be available in your SCCM console:
If you are using the supported SCCM version
If you have an online version of the Service connection point.
NOTE! – 1902 version released as slow ring now. And available for all SCCM infrastructure (applicable). you need to download the PowerShell script to make this version available at this point of time. More details Powershell script here.
You should have an ONLINE Service Connection point to get the updates available in the console. The SCCM 1902 updates are available only for the following versions of SCCM CB.
SCCM Online Service Connection Point
SCCM 1902 Servicing Support
Supported versions of SCCM CB and End of Support Dates of SCCM Versions – https://www.anoopcnair.com/sccm-life-cycle/
Version
Availability date
Support end date
Baseline
SCCM In-console Update
1902
5.00.8790.1000
March 27, 2019
September 27, 2020
YesN
Yes
Microsoft SCCM 1902 Support Life Cycle
SCCM 1902 Upgrade Checklist – Prerequisites
You will get more details about SCCM 1902 upgrade checklist and prerequisites in this section of the post. I would recommend reading the SCCM 1902 upgrade checklist from here.
You can also get the details of SCCM 1902 checklist from my previous video blog post.
SQL Requirements for SCCM 1902 Upgrade
You need to make sure your SQL version is supported and ready for SCCM 1902 upgrade. In an SCCM with multiple sites, different sites can use different versions of SQL Server to host the site database.
The following are the support SQL version for SCCM 1902. More details are available here.
SQL Server 2017 CU2: Standard, Enterprise
SQL Server 2016 SP2: Standard, Enterprise
SQL Server 2016 SP1: Standard, Enterprise
SQL Server 2016: Standard, Enterprise
SQL Server 2014 SP3: Standard, Enterprise
SQL Server 2014 SP2: Standard, Enterprise
SQL Server 2014 SP1: Standard, Enterprise
SQL Server 2012 SP4: Standard, Enterprise
SQL Server 2012 SP3: Standard, Enterprise
SCCM 1902 Prerequisites
Server OS – SCCM 1902 Site Server Support
The following are Windows server OS requirements for SCCM 1902 upgrade. It is essential to check the compatibility of your server version with SCCM 1902.
I don't think this would be an issue for most of SCCM environments. But, it worth checking the list of supported OS for SCCM CB from Microsoft here.
Windows Server 2019: Standard and Datacenter – All
Windows Server 2016: Standard and Datacenter – All
Windows Server 2012 R2 (x64): Standard and Datacenter – All
Windows Server 2012 (x64): Standard and Datacenter – All
Windows Storage Server 2016: Only support for SCCM DP
Windows Server 2008 R2 with SP1: Only support for SCCM DP with PXE
Windows Server 2008 with SP2: Only support for SCCM DP without PXE
Windows Server Core – Only support for SCCM DP
Windows 7, 8.1, and 10 – Only support for SCCM DP
Hardware, Prerequisite, and Size-Scale Support for SCCM 1902
The following are other critical documents which you want to look and confirm whether your SCCM environment is OK to continue with SCCM 1902 upgrade.
SCCM 1902 is Baseline version?
Yes, SCCM 1902 is going to be the baseline version of SCCM CB. You have to upgrade to the latest baseline version from SCCM 2012. The newest baseline version of SCCM is 1902 (Download SCCM 1902 baseline version).
NOTE! – I have updated this news with a new post
https://howtomanagedevices.com/sccm/952/download-sccm-1902-free-trial-version/
Download SCCM 1902 Baseline version from VLSC Portal (Released)
Download SCCM 1902 Baseline version from Evaluation Portal (Released)
Download Baseline version from MSDN or Visual Studio (NOT Released)
SCCM 1902 Known Issues
I have noticed one documented issues in the release notes of the SCCM 1902 production version.
Note! – You can check out my latest blog on SCCM 1902 known issues(here).
SCCM 1902 Download & Upgrade Process
Check out the prerequisites TWO (2) days before actual upgrade date
Remove the maintenance windows for primary server
Go through the Microsoft checklist SCCM 1902 (check out the above section)
Download update package cab file (automatic)
Extract update package payload (automatic)
Download redist (automatic)
Report package as downloaded (Automatic)
Replicate the SCCM update packages to all the primary servers (automatic)
How to Start the SCCM 1902 Upgrade Process
Here are the steps to upgrade your SCCM infra to 1902 production version. The following are the step by step guide to install or upgrade SCCM 1902.
Navigate to SCCM console to Administration workspace
Go to Cloud Services -> Updates and Servicing
Click on Configuration Manager 1902 update and click on Install Update Pack
Go through the Configuration Manager Update Wizard and complete the wizard as I mentioned in the video to kick-start the SCCM 1810 upgrade process
The installation will take a long time depending on DB size, Specs of your server, the performance of the server, etc.
Microsoft SCCM 1902 Upgrade
SCCM 1902 Client Upgrade Options
SCCM 1902 Client Update(upgrade) Settings is another important option in Configuration Manager Update Wizard for SCCM 1902 upgrade. I have got a detailed post on client upgrade options. I would recommend reading the same.
You can upgrade SCCM clients to 1902 immediately or validate this client in pre-production collection before updating all your SCCM clients to the latest version.
I would recommend validating the client version with pre-production collection devices before upgrading the SCCM 1902 client package to all your clients directly.
Upgrade without validating
If you select the SCCM client upgrade without validating option, this overwrites your current SCCM client package with the new SCCM client update. All new client installations and client upgrades use this new client update.
Validate in Pre-production collection
If you select "Validate in Pre-production collection" option, then you will get an option to validate the new client update on members of pre-production collection while you keep your production client package intact.
Later once you are confident with the new client package, you can overwrite the production package using Client Update Options in the Updates and Servicing node of the SCCM console.
Video Tutorial of SCCM 1902 Upgrade
I'm not going through all boring part of the upgrade process in this section. I would recommend viewing YouTube video to get an experience of SCCM 1902 upgrade process.
Let's check out the video tutorial of SCCM 1902 production version upgrade in the following YouTube video.
NOTE! – Do you want to watch an uncut video of SCCM 1902 Upgrade which I shared through Facebook live? If so, check out my Facebook page SCCM 1902 Production version upgrade live video (SCCM Free Training).
SCCM 1902 Client Version
SCCM 1902 client Version = 5.00.8790.1007 (Opt-in Fast Ring version)
Do you have problems with SCCM client health? If so, I would recommend reading the following post "FIX SCCM Client Issues Using Automation."
SCCM 1902 Console Client Site Full Version
SCCM 1902 Console Upgrade
You can confirm whether the SCCM 1902 upgrade is completed from monitoring and administration workspace of SCCM console. Once the installation of SCCM 1902 is completed, the console will prompt you to update the console version.
You need to make sure all your remote SCCM console installations are upgraded to latest version.
This console upgrade is not very critical if your remote SCCM console is already running with the 'n-1' version (where n = 1902 in this scenario).
If your remote console is running with 1810 version, then you are ok too. But I would recommend upgrading remote consoles at the earliest.
SCCM 1902 Console Version (Opt-in/Fast Ring) = 5.1902.1085.1600
NOTE! – The newer SCCM console version ribbon notification (as you can in the following picture) is available for only SCCM 1902 console or later versions. You won't get the same type of notification as part of SCCM 1810 to 1902 console upgrade.
Microsoft SCCM 1902 Console Notification
Post-Installation Tasks – SCCM 1902
Once SCCM 1902 upgrade is completed successfully, then it's time to concentrate on post-installation tasks. You can get the details of post-installation tasks from the following link here.
Post Installation Tasks Completed ! SCCM 1902 Upgrade
The following are the high-level SCCM upgrade post-installation tasks:
Check the Version of SCCM Client and Site
Confirm SQL based site-to-site replication is active
Update Configuration Manager consoles
Reconfigure database replicas for management points
Reconfigure any disabled maintenance tasks
Reenable the Antivirus products
Update or Upgrade SCCM clients
Third-party extensions
Update custom boot images and media
Why SCCM 1902 is NOT Available in Console?
You could end up in the above situation that SCCM 1902 is not available in your console. Ok, don't worry your SCCM infra might be fine.
Microsoft follows two rings (opt-in and slow rings as mentioned above) when they release SCCM 1902. Microsoft release 1902 in SLOW and FAST rings. The SCCM fast ring won't be available to your console until you are in opt-in for 1902 update using PowerShell script mentioned above.
Now the SCCM 1902 version released this week is a FAST/opt-in ring, and that is why you can't see the latest SCCM 1902 version in your console. Once you complete the opt-in process, SCCM 1902 version will be available in your console.
You are not getting SCCM 1902 version update in the console; then I would recommend going through video post about the SCCM CB updates and servicing update issues.
SCCM 1902 Upgrade – Facebook Live Video – 3 Hours
Resources
[ratings]