Microsoft released Out of Band Hotfix KB4538166 for Configuration Manager 1910 version. As per the KB article this hotfix fixes three (3) known issues. More details about the fixes are explained in the below post.
NOTE! – I would recommend reading ConfigMgr 1910 Known issues & video tutorial for SCCM 1910.
Introduction
The Out of Band Hotfix KB4538166 shall be available only if Configuration Manager 1910 package GUID is any one of the following. Learn how to find out Package GUID.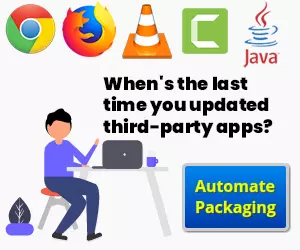 0BB82139-0DC3-4B18-B219-97FB2EFD9E56
E2F7B2F9-4828-4650-9144-5DC7956781B7
4CE24C49-E6B0-4B4F-9AD8-CA31FF269F23
3B4824FF-02FC-40B8-95AB-2AE986B0B63F
D237809A-6210-4209-A0E6-247543C241E4
ConfigMgr 1910 Fixes with KB4538166
The following are the issues fixed with the KB article 4538488.
Windows Defender Application Control (WDAC) policy are unable to assign trust to new applications.
Windows 10 version 1903 and higher do not install as expected after updating to Configuration Manager 1910. Windows 10 1903 updates may fail to install, or may succeed but report a failure status afterward.
All 1910 ConfigMgr clients immediately upgrade after the site updates successfully.
Install KB4538488
NOTE! – The update KB 4538166 update replaces the following KB 4538488: Clients immediately upgrade after updating to Configuration Manager 1910. So you don't have to install KB4538488.
Right click on the hotfix and select Install Update package to start the installation.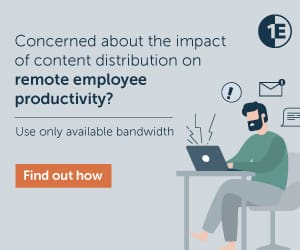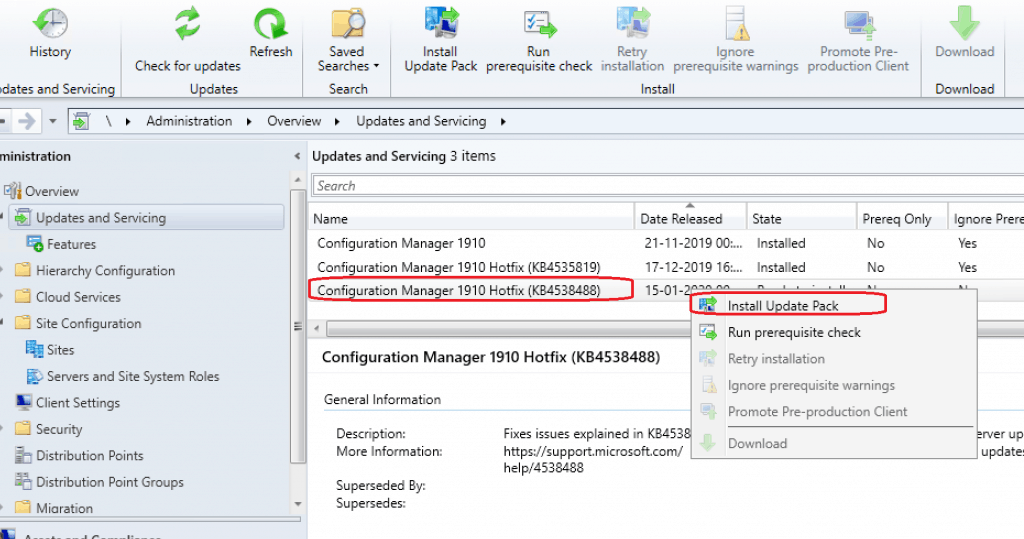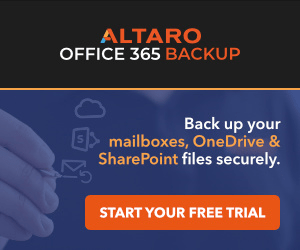 Click on NEXT to continue
Install Update Package Configuration Manager 1910 Hotfix (KB4538488)

Prerequisite warnings will be ignored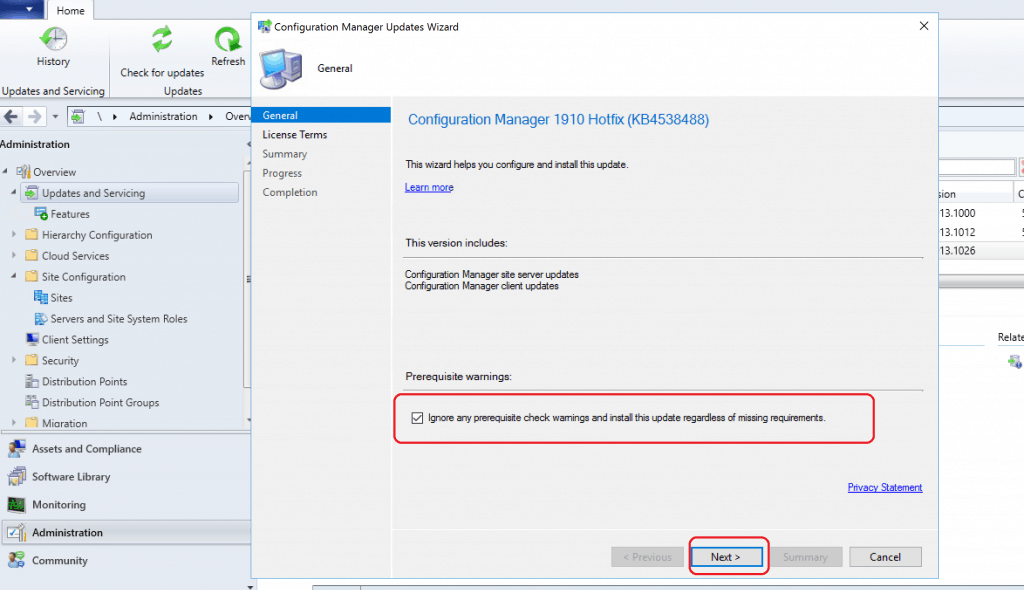 ConfigMgr Out of Band Hotfix KB4538166
Let's see how to Install out of band Update Package ConfigMgr 1910 Hotfix KB4538166. Download the hotfix from here.


Install CM1910-KB4538166.ConfigMgr.Update.exe with administrative rights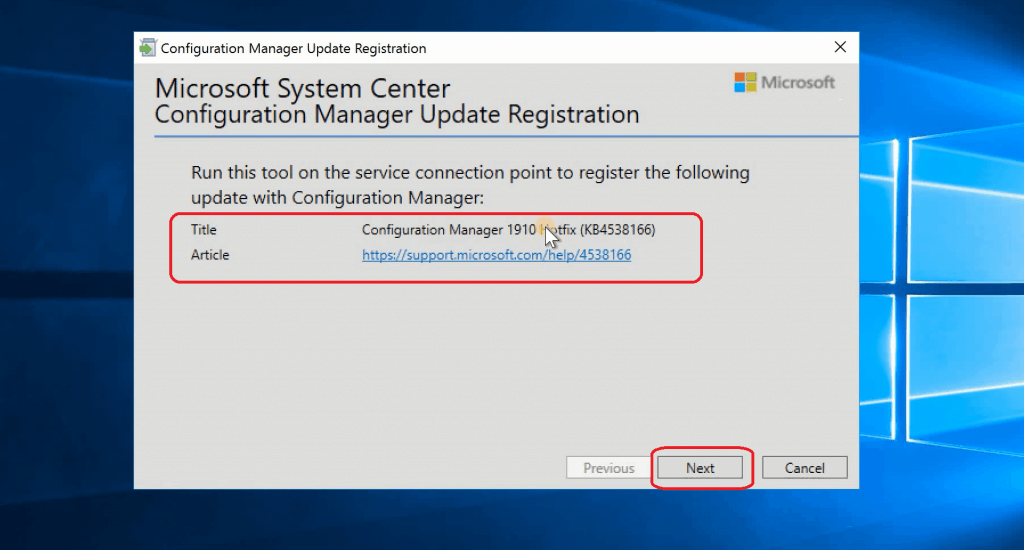 The update has been registered. You can deploy this update after it becomes available in the Update node of the console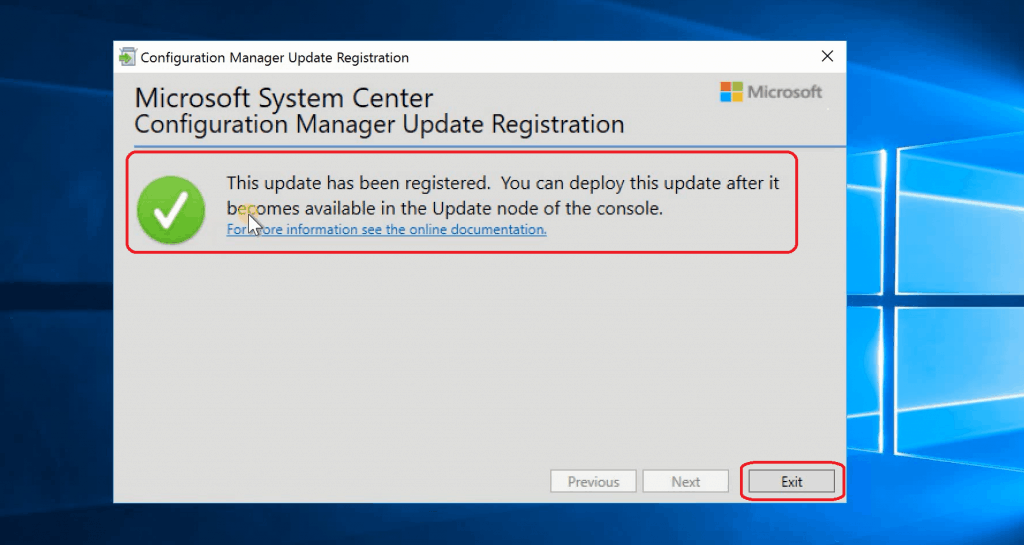 Click on Check for Updates and click OK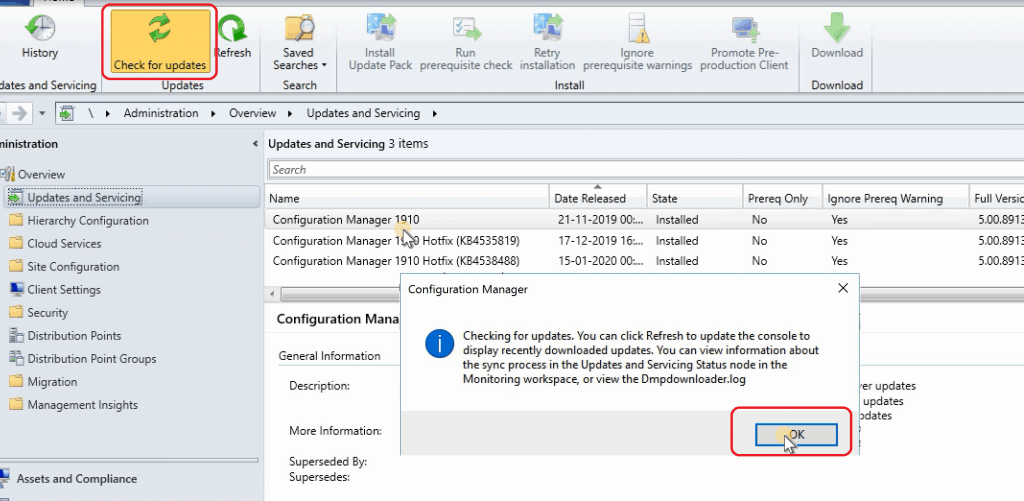 ConfigMgr out of band hotfix KB4538166 available "Ready for Install"
Right-Click on the update for KB4538166 and Select Install Update Pack
Installation completed successfully for KB4538166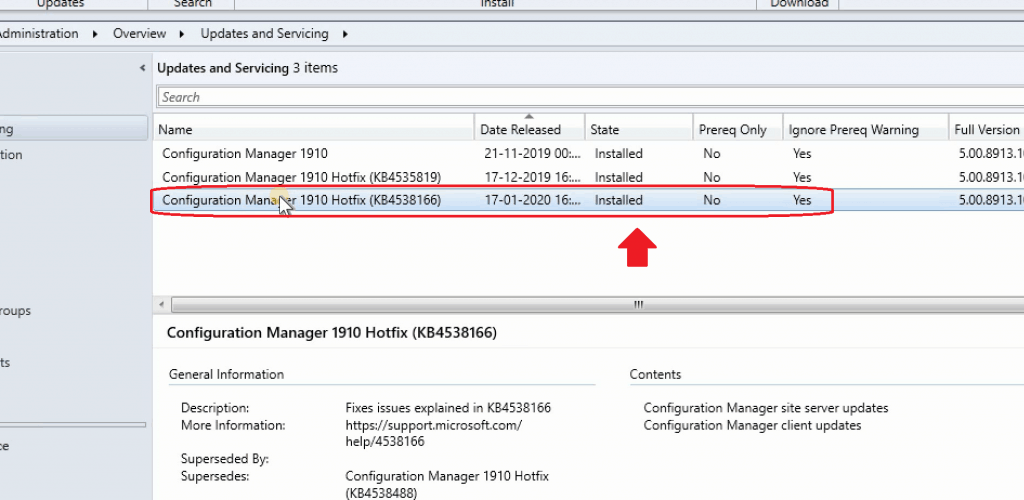 Results
ConfigMgr site version shall be 5.00.8913.1026 (after installation of KB4538488) & 5.00.8913.1027 (after installation of KB4538166).
More details about SCCM versions are available in the previous post – https://www.anoopcnair.com/sccm-version-numbers-build-number-client/
Navigate through the following path:
\Monitoring\Overview\Updates and Servicing Status\Configuration Manager 1910 Hotfix (KB4538488)

Navigate \Monitoring\Overview\Updates and Servicing Status\Configuration Manager 1910 Hotfix (KB4538166)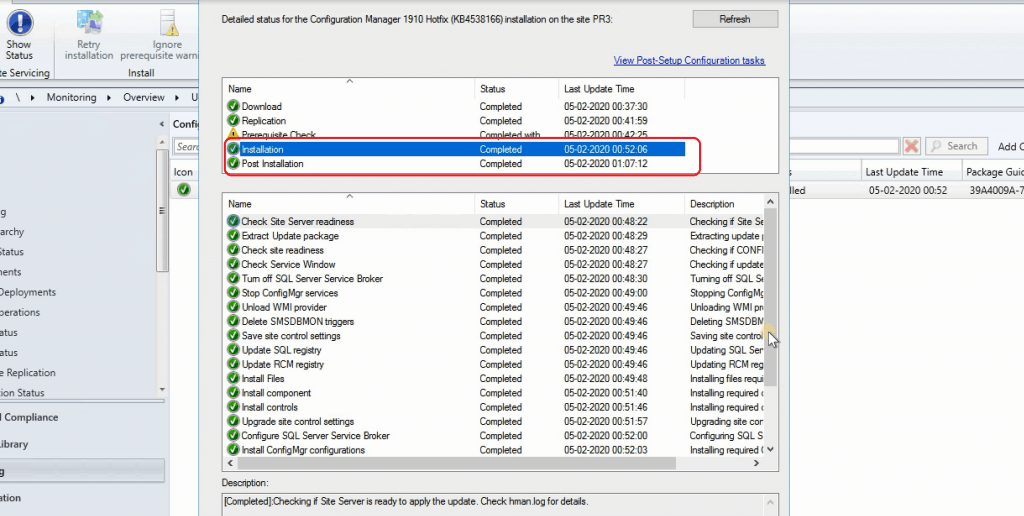 Resources