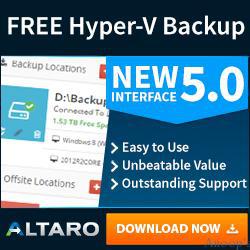 Most of Infra support people are running labs on our workstations or laptops. Have you ever tried a backup solution to backup Hyper-V machines in the lab? Altaro Hyper-V Backup is totally FREE for 2 VMs forever. It's very easy to install and configure. It took only 15-17 minutes to install and configure.For SCCM admins, we may need backup only two virtual machines.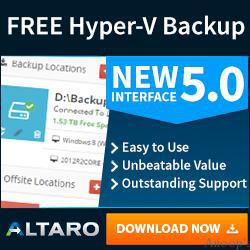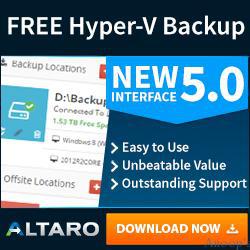 In this post, I'm going to cover 6 New Hyper-V 2016 Features from Microsoft Ignite 2015 which is published in Altaro blog here.
1. Rolling Cluster Upgrades 

2. RDMA traffic enhancements 

3. Storage QoS Enhancements 

4. Storage Spaces Direct 

5. ReFS is Now Becoming More Mainstream 

6. Shielded Virtual Machines 
Another interesting post about 5 Virtualization Highlights from Microsoft Ignite 2015 published here. The list of the newly announced products in the virtualization space specifically.
1. Windows Server 2016 and System Center 2016
2. Containers
3. Nano Server
4. Azure Stack
5. Operations Management Suite