This post provides information about the Microsoft Entra icons, you can download Microsoft Entra Architecture Icons that you can use in architectural diagrams, training materials, or documentation.
Microsoft Entra ID enables you to securely manage access to Azure services and resources for your users. Included with Microsoft Entra ID is a full suite of identity management capabilities.
With Microsoft Entra ID, you can create and manage users and groups, and enable permissions to allow and deny access to enterprise resources. Architecture diagrams can help communicate design decisions and the relationships between components of a given workload.
There are several Microsoft Entra tutorials shared by the HTMD Community to help system admins get more knowledge about the latest enhancement of Microsoft Entra ID, previously known as Azure AD. This training material covers the overview of Microsoft Entra, Entra ID, and Entra Global Secure Access, check out the link below.

What is the Microsoft Entra Architecture?
Microsoft Entra ID's geographically distributed architecture combines extensive monitoring, automated rerouting, failover, and recovery capabilities, which deliver company-wide availability and performance to customers.
How to Use Microsoft Entra Architecture Icons
The Microsoft Entra icons are designed for use to create architecture diagrams, training materials, and documentation explaining the wide range of Microsoft products, and, more specifically, Microsoft Entra. You need to consider several Do's and Don'ts while using for a better experience and with permitted permission from Microsoft.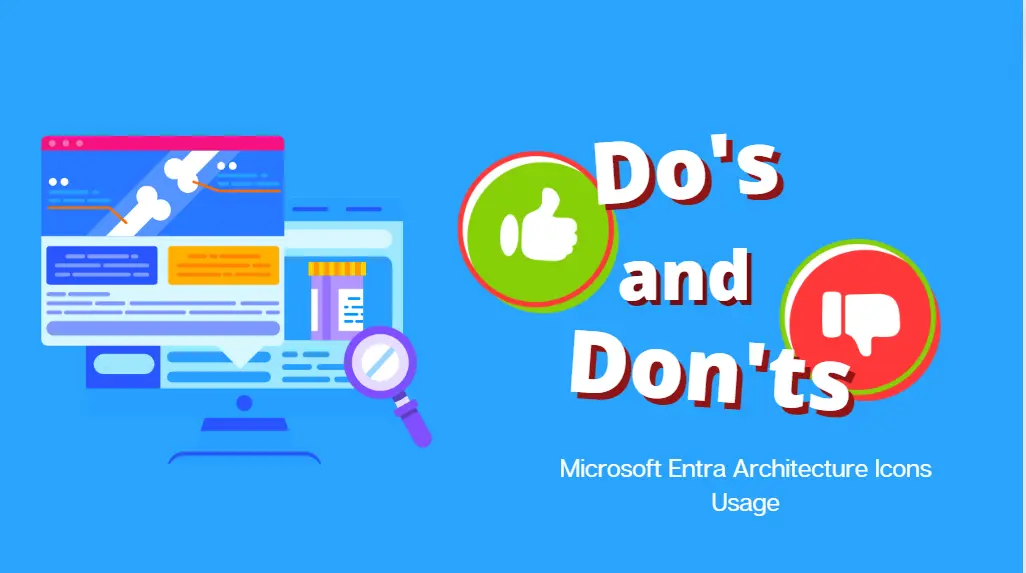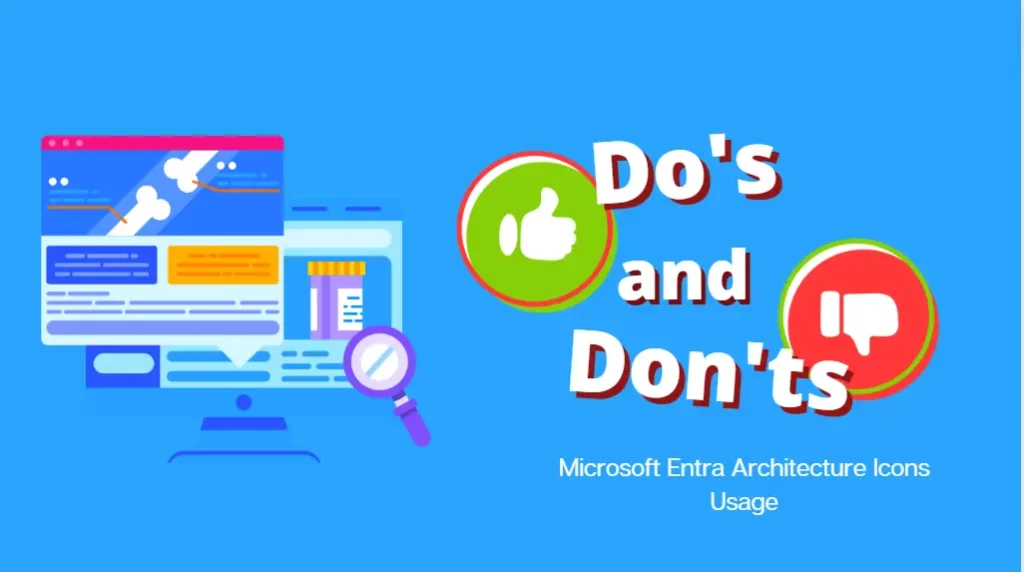 Do's
Use the icon to illustrate how products can work together.
Don'ts
Don't crop, flip, or rotate icons.
Don't distort or change the icon shape in any way.
Don't use Microsoft product icons to represent your product or service.
Don't use Microsoft product icons in marketing communications.
Download Microsoft Entra Architecture Icons
To download Microsoft Entra Architecture icons, you need to navigate to the Microsoft official site, In the bottom section called, Icon terms. Read, and agree on the terms before proceeding to download icons. Once you are ready, Click on "I agree to the above terms. Download icons.
⏩Download the Microsoft Entra Architecture icons pack: https://learn.microsoft.com/en-us/azure/active-directory/architecture/architecture-icons#icon-terms

You will be redirected directly to the download links, and the download will be automatically started in your browsers. The file called, Microsoft-Entra-architecture-icons.zip will be downloaded in a few minutes.

The next step would be to extract the downloaded zipped file, Inside the directory, you will find the following files should be present.
Microsoft Terms of Use.docx
Microsoft Entra Branding Playbook – Visual Identity.pptx
Microsoft Entra BW icons SVG
Microsoft Entra color icons SVG

Microsoft Entra Branding Playbook contains Visual identity, including logs and visuals. These Entra product icons have been developed to aid in differentiation across our portfolio of products.
You can use these icons in product UIs, technical diagrams, and product architecture visuals when you need to show specific products in the Microsoft Entra product portfolio. These icons may also be on Microsoft-owned webpages—but only when the product name is attached.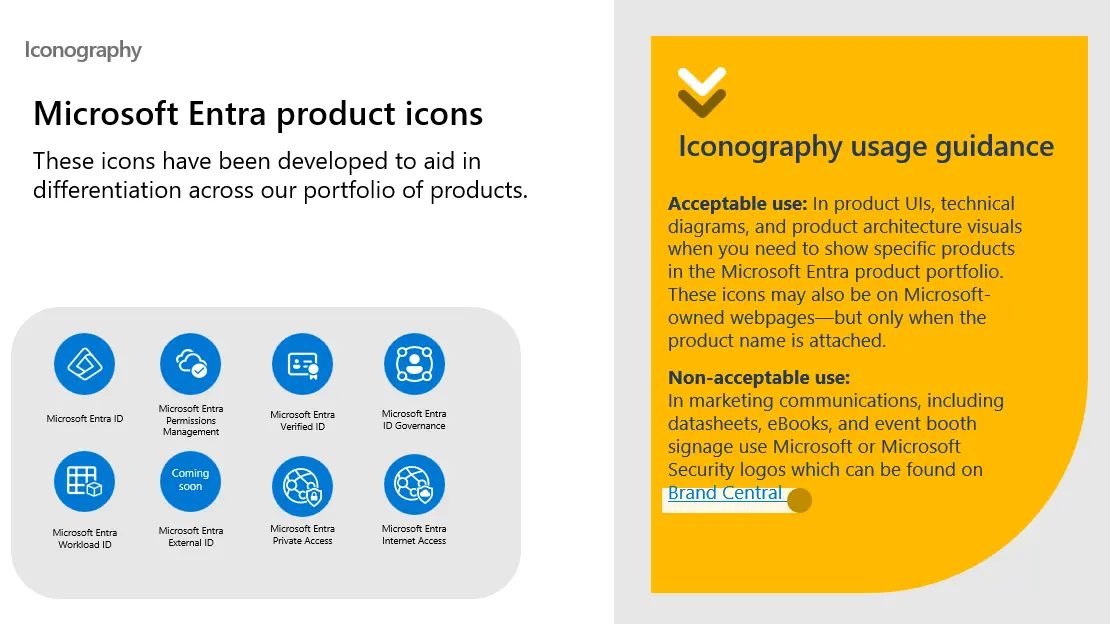 Author
About Author – Jitesh, Microsoft MVP, has over six years of working experience in the IT Industry. He writes and shares his experiences related to Microsoft device management technologies and IT Infrastructure management. His primary focus is Windows 10/11 Deployment solution with Configuration Manager, Microsoft Deployment Toolkit (MDT), and Microsoft Intune.