Google has a list of supported devices with their Android for Work program. But the question is whether Google's list contains all the devices which are supported. I  don't think the list is exclusive and listed down all the supported devices. I have tested 2 devices which are NOT listed as part of Android for Work supported devices. And surprisingly both the devices can enroll to Intune via Android for Work program. More details are covered in the above video.
Video tutorials for Android for Work management via Intune – here
I tried Samsung Galaxy J7 and LetV Android devices. These devices are not very costly rather the cost is less than 150 USD. It's always a challenge for organizations to try and find out cost effective and affordable Android for Work devices from Google new list here. After testing two very basic Android devices, I found that we need to perform trial and error to understand whether the low-cost Android devices support Android for Work or not.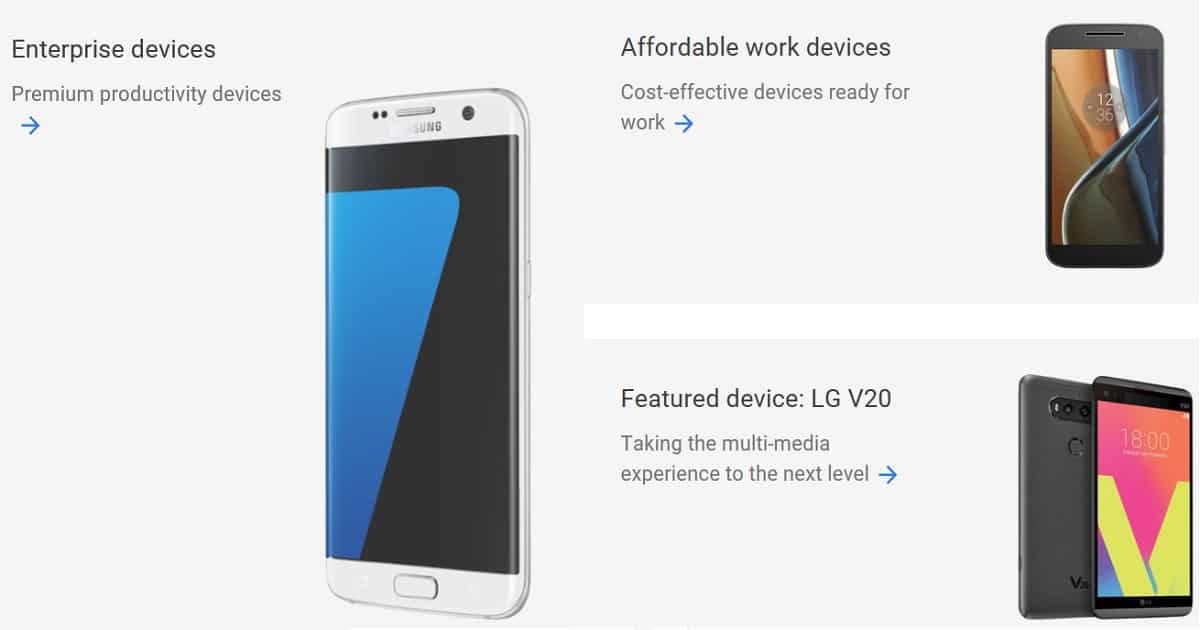 Google recently did some rebranding, and now the name of Android for Work has changed to just "Android" management. Google announced that they are simplifying the names of Android for Work and Play for Work, calling them directly: Android and Google Play. There are 3 categories of Android devices as per the Google. Samsung S7 and LetV devices are not covered in the new list as well.
Enterprise Devices – Premium productivity devices
Affordable work devices – Cost-effective devices ready for work
Featured devices
I was successfully able to enroll Android low-cost (cheap) devices with Android for Work. Intune was able to manage Samsung S7 and LetV devices with Google Work profile. Both these devices are on the Android version 6.
Conclusion
Android for Work is supported for the devices which are not listed in Google portal.  My recommendation would be to perform thorough testing before approving the Android for Work supported devices within your organization. It's always better to maintain a recommended list of "Android for Work" supported devices within your organization. I hope, Google will remove the support for pain Android management and the only allowed way of management of Android devices will be "Android for Work." Also, we need to remember that Android for Support is available only for specific countries or regions. For example, in China, we don't have any support for Android for Work.
References