SCCM console and features have been improved a lot during its 20+ years in IT industry. However, there is and was always a request from the community that we need a web-based console. This web-based console makes life easy for loads of IT teams. In this post, we will see free online Lab for SCCM Web portal. In my previous post "Learn How to Empower IT Teams with SCCM ConfigMgr Anywhere Anytime Access", I shared the details of a product from Cireson. The Cireson Portal for SCCM / ConfigMgr is a web-based solution to help manage and standardize daily tasks outside of the native Configuration Manager Console. I tried it as you can see in the above video and it's pretty fast and very useful to get the real experience of Cireson' s web portal for SCCM.
[button color="" size="" type="3d" target="" link=""]Checkout LIVE ONLINE WEB PORTAL LAB ENVIRONMENT –    HERE[/button]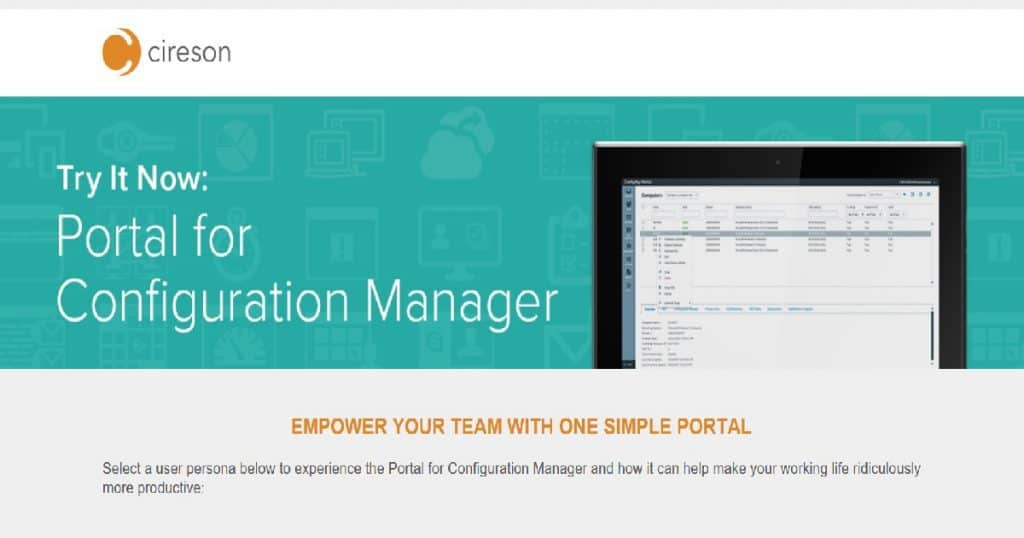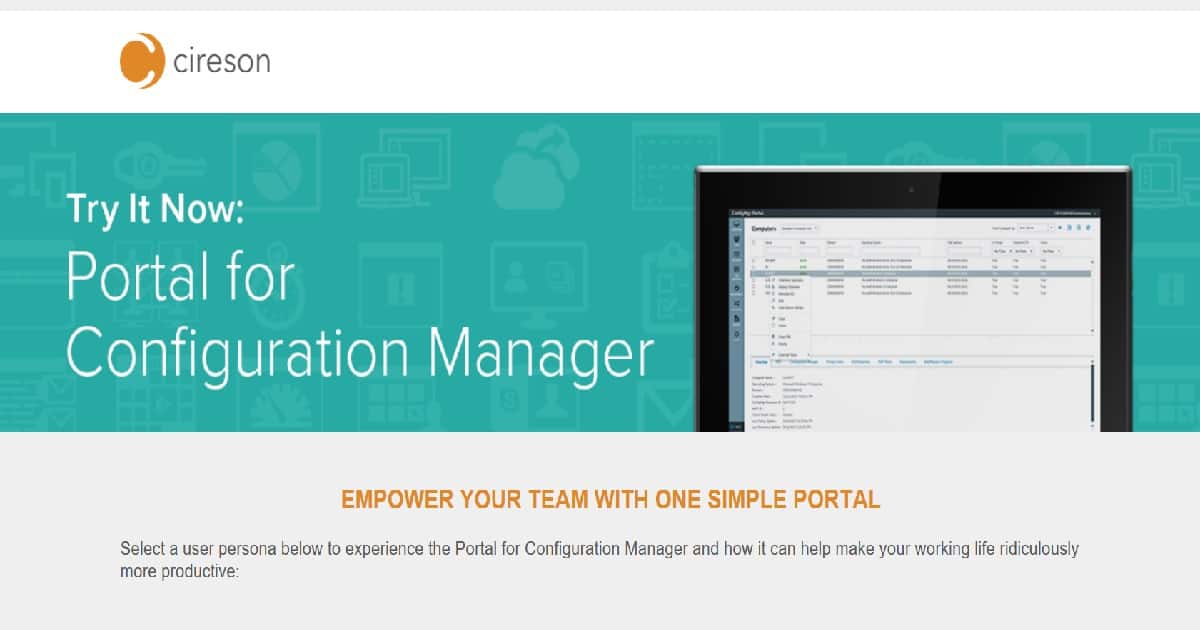 Cireson Portal for Configuration Manager (SCCM/ConfigMgr) which will help IT operations in a great way to improve their day to day administration work. If you want to get the real experience of Cireson' s SCCM web portal experience then, here is your opportunity to try Free Online Lab for SCCM Web Portal. Cireson' s online trial environment for SCCM Web Portal is LIVE now. I have some other post "List of TechNet Virtual Labs for SCCM ConfigMgr 2012 R2 and Intune" where you can check out for full online SCCM LABS to study and improve the knowledge.
There is no sign-up or installation required for this free online lab for SCCM web portal so people can experience the Portal anonymously. We have pre-configured three personas to give a sample of how the Portal can benefit various members of an IT team. The following are the three personas available in LIVE DEMO environment Service Desk / Desktop & Server Analyst and Configuration Manager Administrator. Try this out from the following link:-
Online Lab for SCCM ConfigMgr Web Portal usage recommendations and tips