Let's fix PXE Boot Failures Task Sequence delays with SCCM 2002. There is a known issue with the Configuration Manager (ConfigMgr) 2002 version as I mentioned in the ConfigMgr 2002 known issues.
The KB4567007 is a hotfix released by Microsoft to fix the PXE boot and TS slowness issue with the SCCM version 2002. More details about the hotfix https://support.microsoft.com/en-gb/help/4567007/pxe-boot-fails-after-updating-to-configuration-manager-current-branch
NOTE! – Make sure you install KB4563473 (The tenant attaches hotfix) before installing the above-mentioned hotfix. If KB4563473 is installed after this update, contact Microsoft Customer Support for assistance in manually re-applying the changes from KB 4567007.
FIX KB4567007
It seems the KB4567007 just updates the SQL database to fix the issue as per the KB file information.

NOTE! – There is no client update available for KB4567007 hotfix.
The following is the list of fixes available in the hotfix KB4567007:
Operating system deployment task sequences fail during the PXE boot process.

This occurs more frequently in environments with a large volume of packages in the task sequence. 

The SMSPXE.log file will show a time difference of 30 seconds or more between corresponding Operation: BootRequest and Operation: BootReply entries.

There are no explicit errors recorded before the boot process times out.

In addition, the Resolving Task Sequence Dependencies process of a task sequence may take considerably longer than expected when multiple dependencies are present. 
In both cases, the CPU of the Microsoft SQL Server on the site database will show higher than expected usage.
| Filename | File version | File size | Date | Time | Platform |
| --- | --- | --- | --- | --- | --- |
| cm2002-kb4567007.update.sql | Not Applicable | 8319 | 15-May-2020 | 00:00 | Not Applicable |
KB4567007 just updates SQL database to fix


Installation Process
Navigate – \Administration\Overview\Updates and Servicing


Right-Click on KB4567007 update and select Install Update Pack.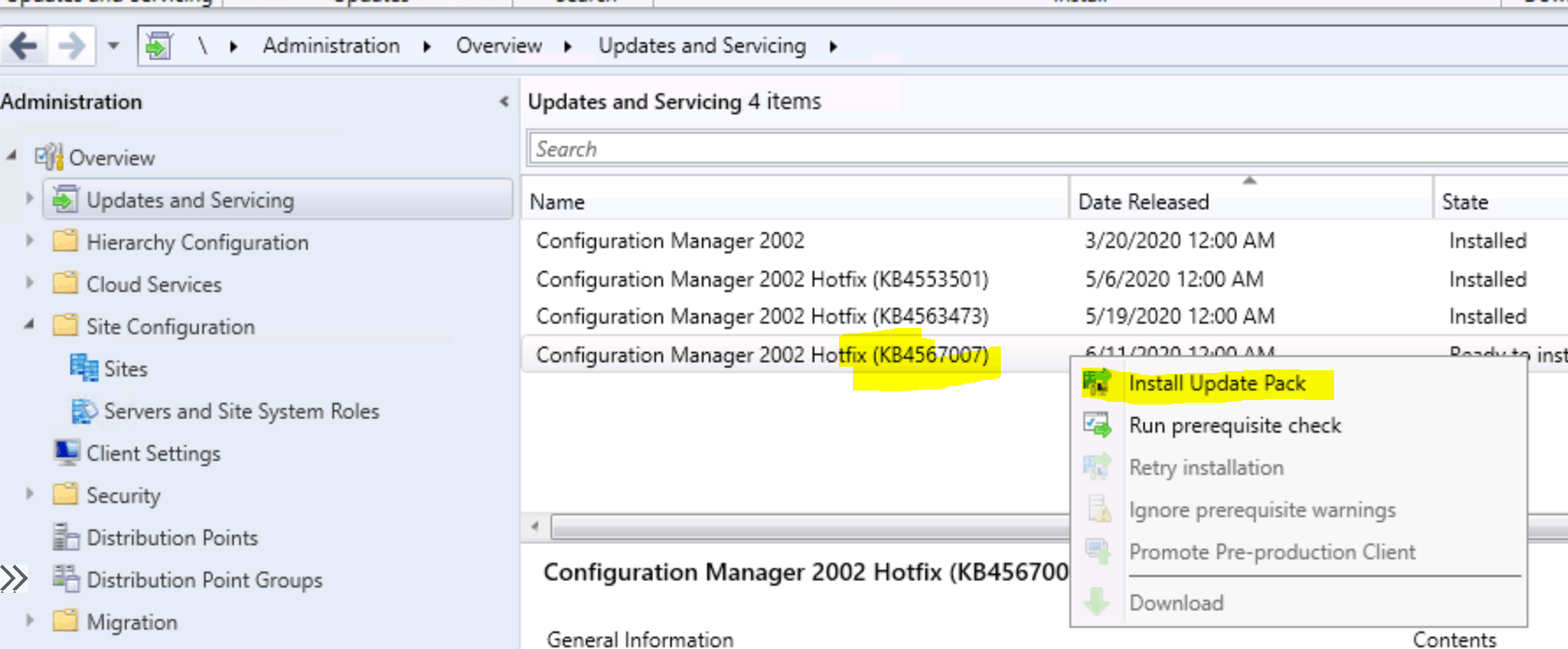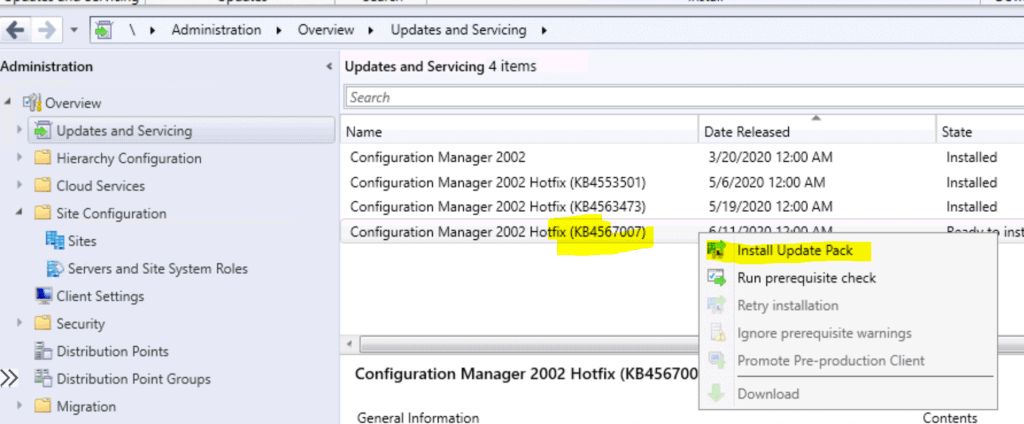 Click on NEXT
Click on Accept and Next.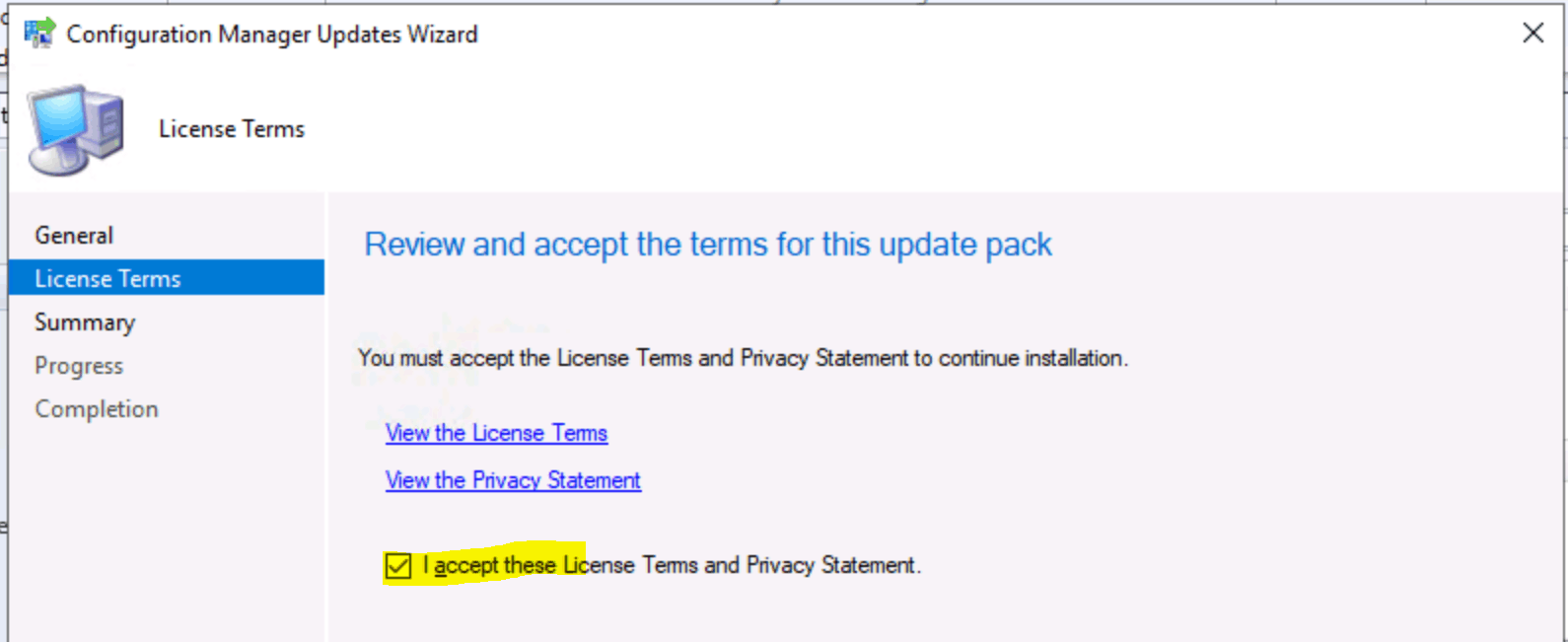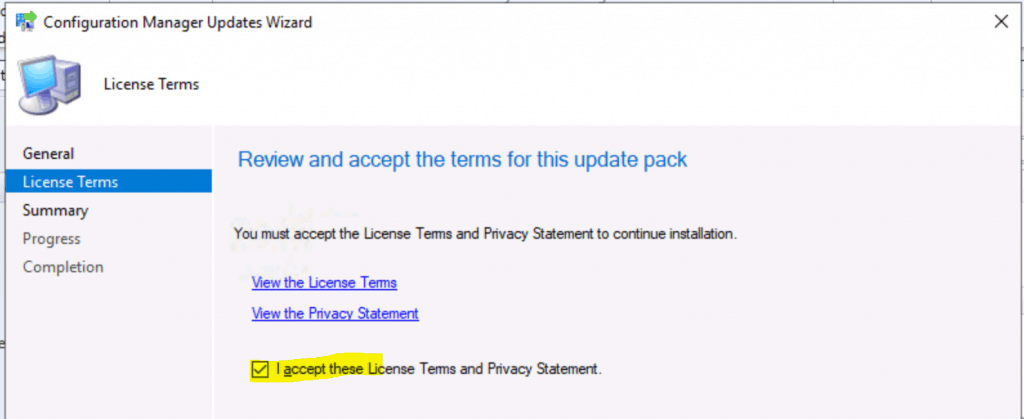 Summary – Update package installation KB4567007
Install Update Package Configuration Manager 2002 Hotfix (KB4567007)
Prerequisite warnings will be ignored
KB4567007 Installation Completed
Completed the update wizard.


Progress
Navigate – \Monitoring\Overview\Updates and Servicing Status\Configuration Manager 2002 Hotfix (KB4567007)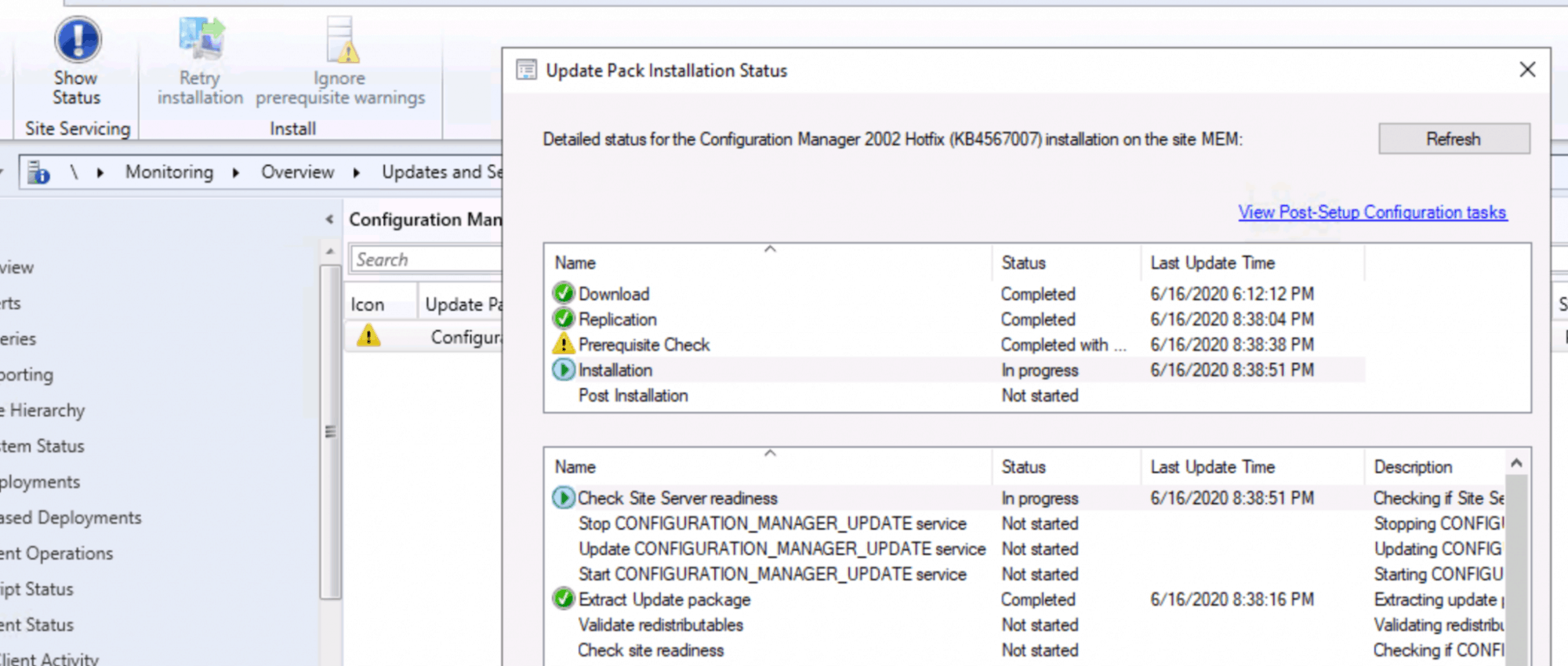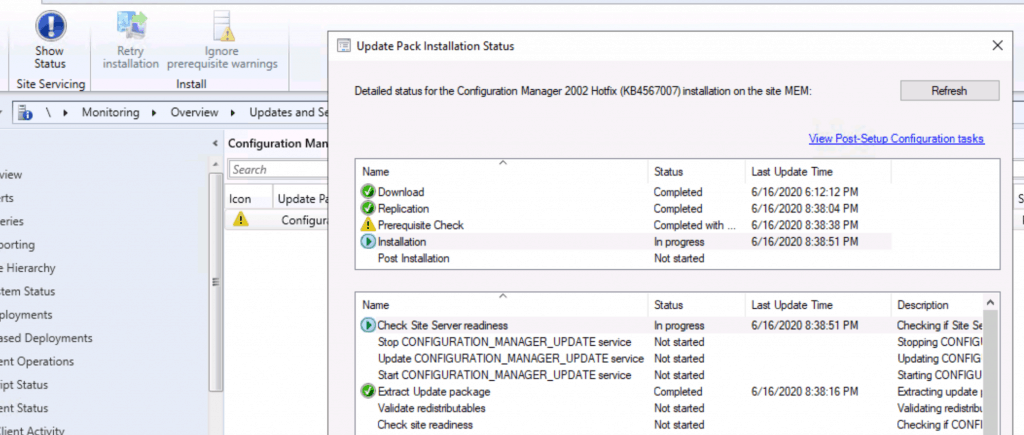 Results
Successfully installed the hotfix KB4567007 to fix PXE Boot Failures Task Sequence Delays with SCCM 2002.


2002 Site Version
After updating KB4567007 the site version is 5.00.8968.1031.

Resources