Let's see how to fix the issue related to SCCM Pre-Release Features are Grayed Out. The option "Turn On" is grayed out when you try to enable the "Orchestration Group" pre-release feature of SCCM. In this post, we learn how to fix this issue.
Related Post – SCCM List of Full Features Vs Pre-Release Features | 2002
Pre-Release Feature
Configuration Manager Pre-release features are features that are in the current branch for early testing in a production environment. The Pre-release features are fully supported by Microsoft. Why some features are in still pre-release status for long time?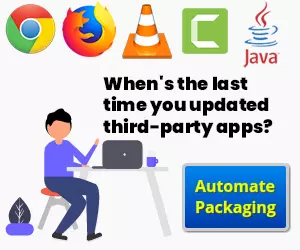 The only reason that Microsoft provides for a feature being in the pre-release category is because it's still in active development. Those features might receive changes until they move out of the pre-release category.
Issues Statement
Let's see what is the issue or feature we are trying to fix.
Navigate to \Administration\Overview\Updates and Servicing\Features
Right-Click on any of the pre-release Feature and select Turn on
But the Turn on button is Grayed Out as you can see in the below screen capture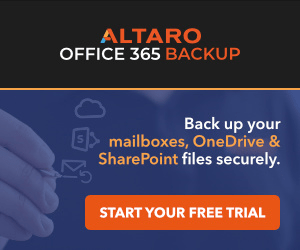 Fix Pre-Release Features are Grayed Out
Turn on option is enabled only if you have already given the consent for using pre-release features. So, let's agree to terms for using pre-release features in your SCCM production environment.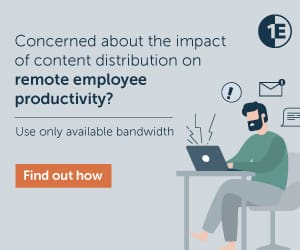 NOTE! – Giving consent is a one-time action per ConfigMgr hierarchy that you can't undo. And after you turn on a pre-release feature, you can't turn it off.
Launch ConfigMgr console
Go to the Administration workspace, expand Site Configuration, and select the Sites node.
Click Hierarchy Settings in the ribbon.
On the General tab of Hierarchy Settings Properties, enable the option to consent to use pre-release features. Click OK.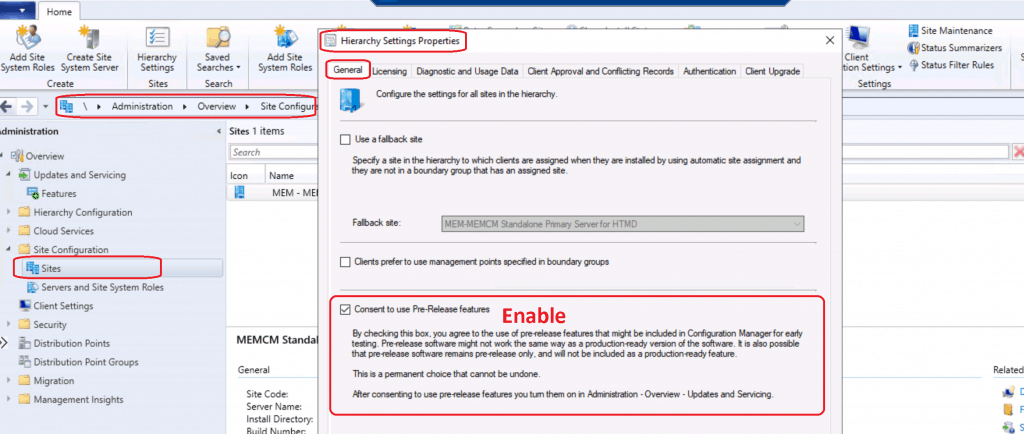 Turn On – Pre-Release Feature
Let's turn on the pre-release feature now!
Navigate to Administration workspace – Updates and Servicing node.
Click on Features node.
Select a feature (orchestration group, Application Group, or Task Sequence as an app model deployment type install method), and then click Turn on in the ribbon.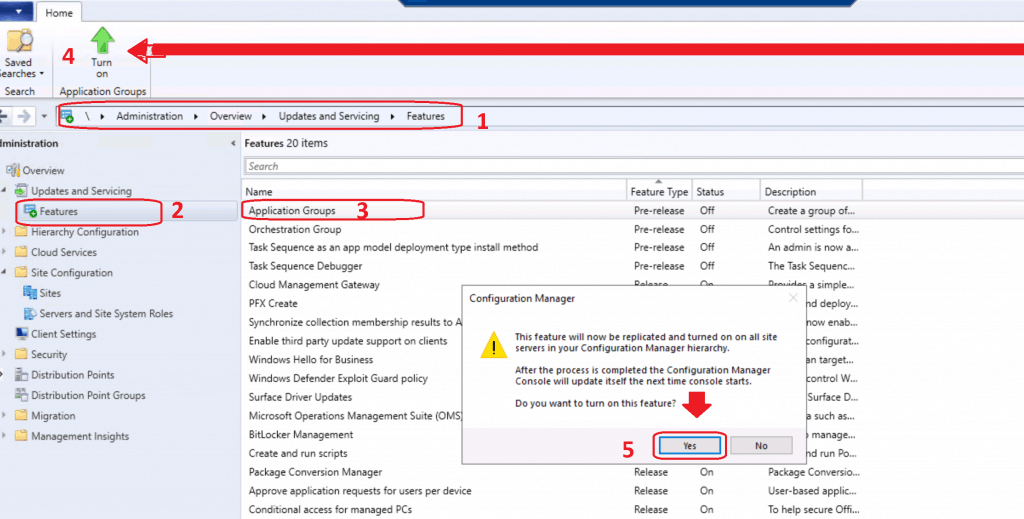 NOTE! – Log File HMAN.log is your friend to check the pre-Release feature related issues. You need to restart the console to make the new pre-release features VISIBLE in the console (after Turn on activity).
Orchestration Group is missing from console? Let's TURN ON the pre-release feature as mentioned above.
Results
After the restart of the SCCM 2002 console, I could see the pre-release feature "Task Sequence as an app model deployment type install method" available in the console.

Resources