Future of SCCM ConfigMgr Admins Are you Worried | Configuration Manager | ConfigMgr? I keep getting these types of questions via different social media interactions and User Group meetings. So the truth is SCCM admins are really worried about their future.
More Details – Future of SCCM ConfigMgr Intune Admin Jobs
SCCM admin spend their 5-10 years of their IT career mastering the product SCCM / ConfigMgr. In this post, we will see more details about "Are you Worried About the Future of SCCM ConfigMgr Admins".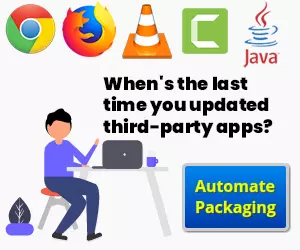 Latest Post – Intune Learning For ConfigMgr Admins | Endpoint Manager HTMD Blog (anoopcnair.com)
There are lots of questions in SCCM admins mind and one of them is "With all these hype and push towards the cloud based SaaS services like Microsoft Intune, what will be the future of SCCM and it's admins".
SCCM Exam Still Valid? Checkout https://www.anoopcnair.com/microsoft-365-certification-exam-learning-path/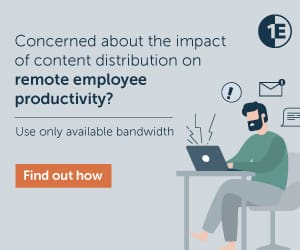 Future of SCCM ConfigMgr Admins?
In this post, I would like to share the Microsoft's internal SCCM admins new roles and responsibilities based on Brad's podcast mentioned below.
SCCM is becoming core business critical system (so as SCCM admins) which includes Antimalware, patching and managing access policies (Conditional Access policies via Intune) to get the mail access and critical data access of your organization. SCCM admins are empowered with new capabilities and responsibilities in your organization.
How to start learning SCCM/ConfigMgr/ MSintune
I do think the futureis very bright for SCCM admins. When you think from broader perspective then SCCM admins are becoming more integral part of company with Core business critical  system.
SCCM admins profile will not be limited to patching and application deployment (as critics say – but we know we do lot more than that). The ITC Podcast Part 2 by Brad Anderson and Kelly Pranghofer provides more insight of this issue.
So Microsoft is continuously listening to SCCM community and  responding to our worries. Microsoft is already deployed SCCM 2012 SP2 with Intune in their environment as I mentioned in my post here.
Now the things are getting centralized via SCCM and SCCM Admins are going significantly influential individuals in each organization. Keep learning SCCM admins, don't stop learning SCCM/Intune. More help regarding learning SCCM here.
More details in the podcast part 2 below
https://channel9.msdn.com/Blogs/In-The-Cloud/ITC-Podcast-ep-24-How-we-use-SCCM-at-Microsoft-Part-2/player
Resources
SCCM Video Tutorials For IT Pros – HTMD Blog #2 (howtomanagedevices.com)