New Software Center is available in ConfigMgr/SCCM 1511 vNext TP4. However, by default this is not enabled. When you install SCCM/ConfigMgr client then software center is the same one which you can see in SCCM 2012 version. So, how to enable the new Software Center in the next version of SCCM/ConfigMgr 1511? Yes, we will cover the details in this post. Let's see what are the changes in the new SCCM Software Center. The new Software center is still based on silver light. Following is the existing version of SCCM Software Center. The user based deployment will again go via Application catalog.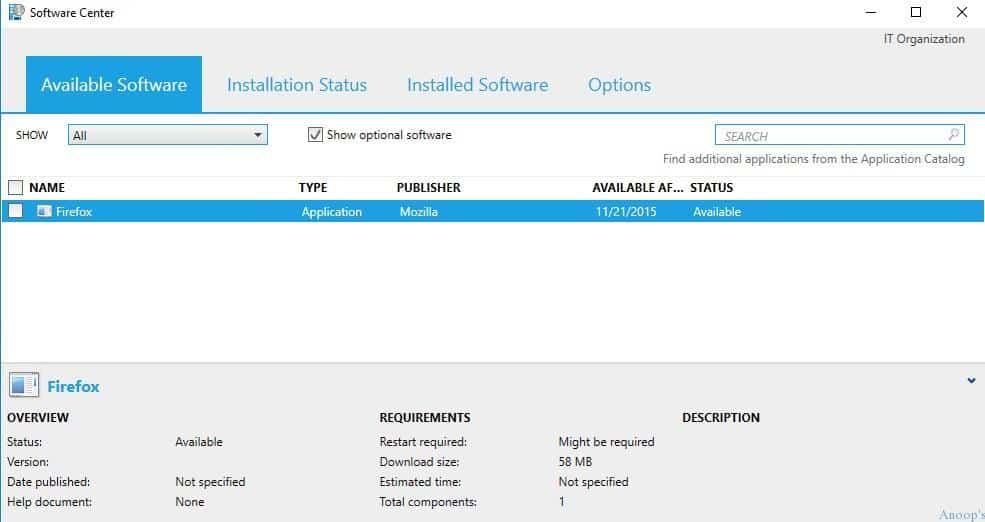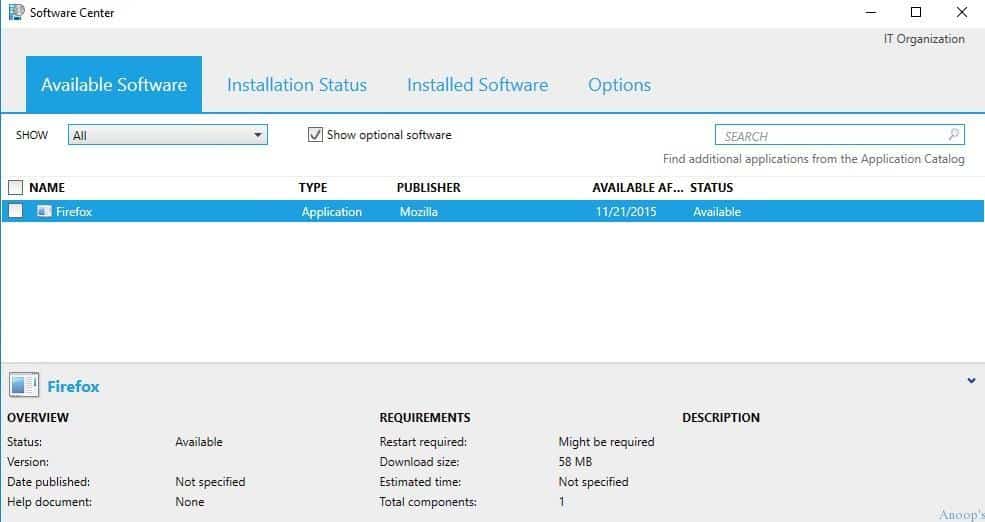 New Software Center comes with new-modern look. Software Center applications page comes with smart filter, sort, search and more options.


 How to enable the newest version of Software Center in SCCM 1511? This option is there in the client settings policy "\Administration\Overview\Client Settings" – default client settings. Click on Computer Agent and change the device settings option to "use new software center" to YES (as you can see in the following pic). By default, this policy option is set to NO.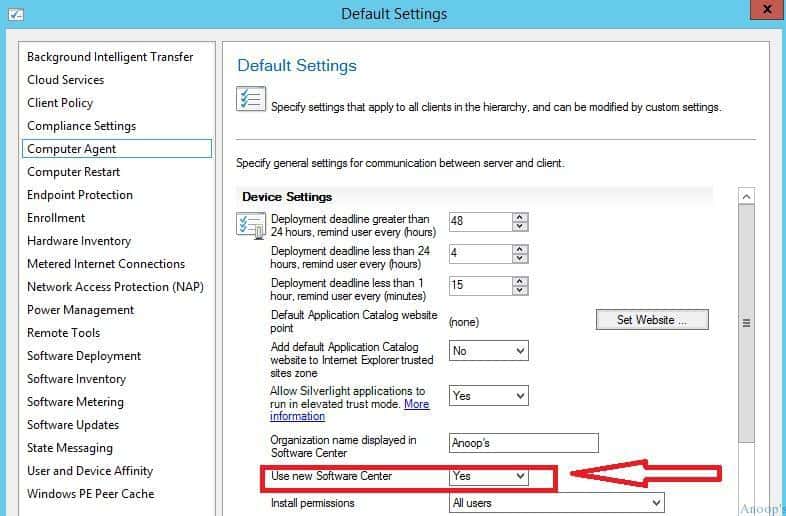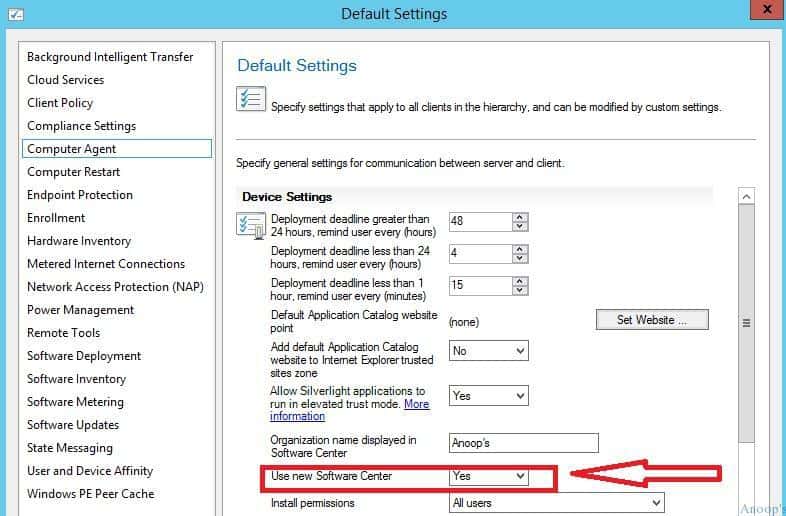 Once the above client setting policy has been deployed to device collection then this will automatically replace the old Software Center with new one. Once you click on one of the application which you want to install from SCCM software center then it will give you more details about the application. Similar to Install, download size, Restart requirement etc..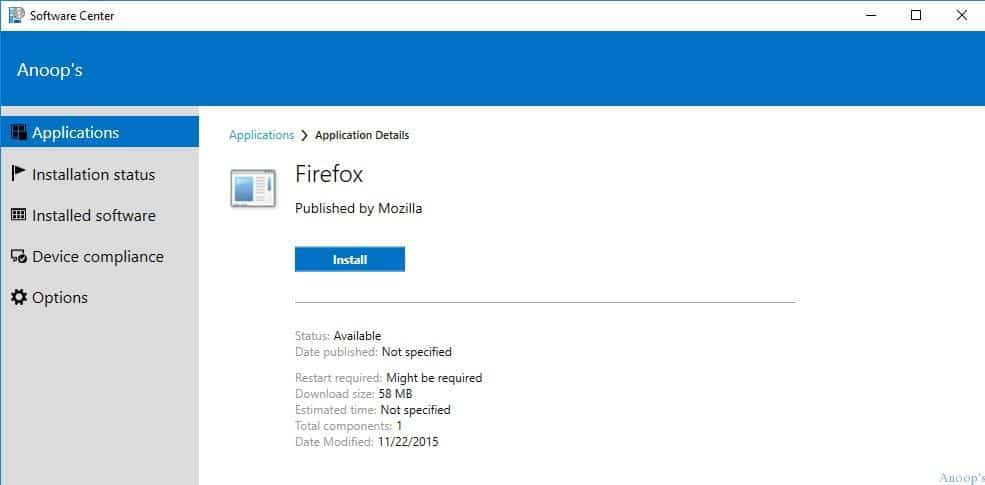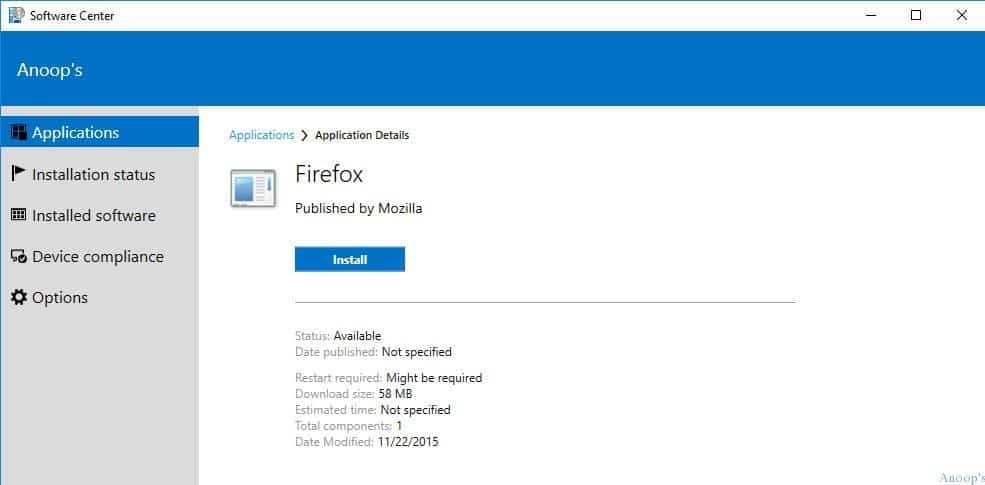 New Software Center has left side driven menu. Installation status and Installed Software are some of the nice options which were there in previous version of SCCM software Center. Installation status shows the details of installation of the software/application. The application will stay here in this page (InstallationStatus) when installation is failed. If the installation of application is successful then that application will be listed in both the pages Installation status and Installed Software.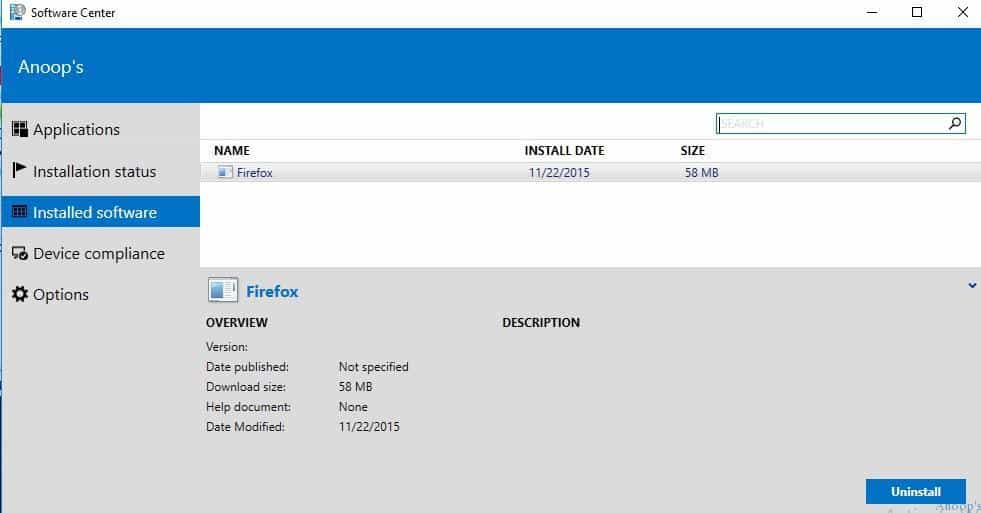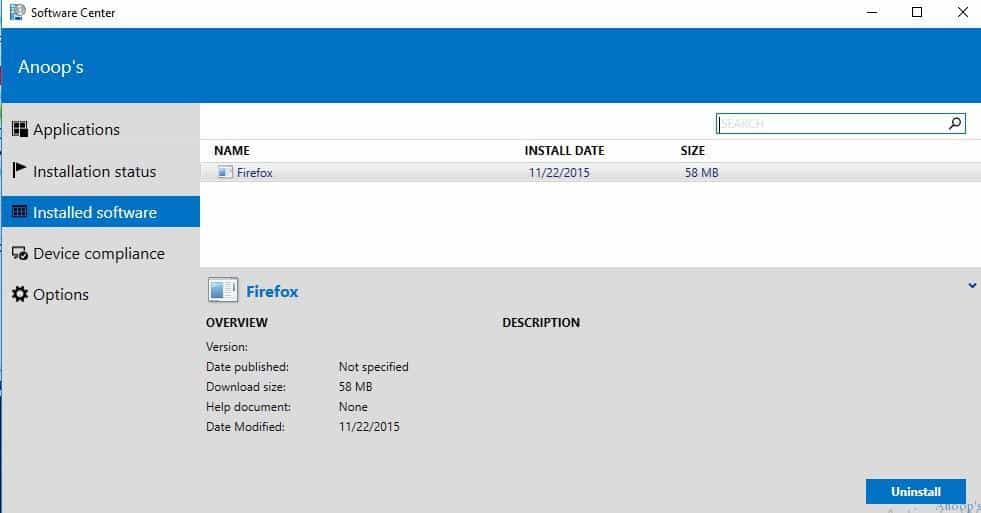 Another option is Device Compliance page in new Software center, this gives an option to check the compliance status of a device only for Conditional Access scenarios. This is very helpful in terms of protecting the corp data. The device should comply with corp policies to get the access to corp resources/data.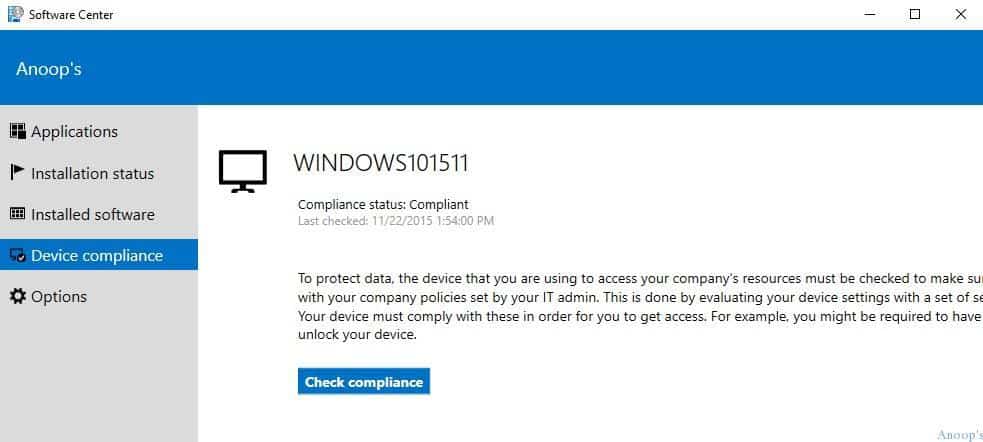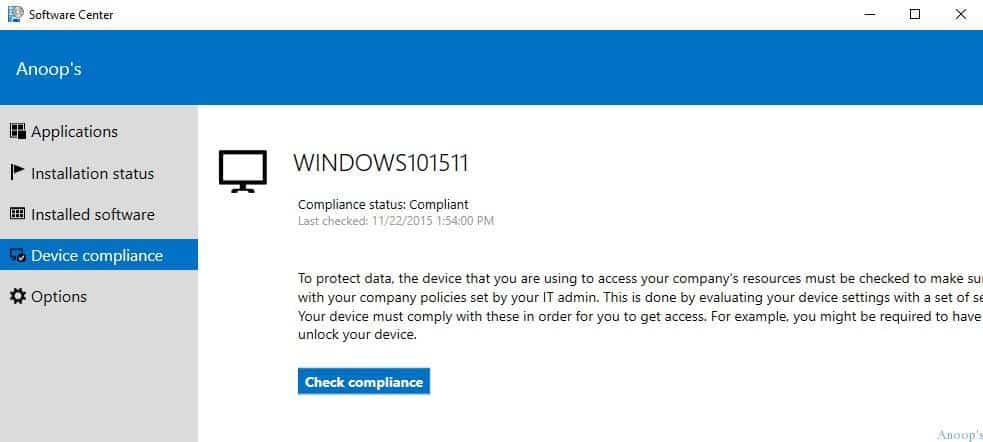 New Software Center in SCCM/ConfigMgr 1511 has an options page with loads of interesting options. This is part of empowering the users for their computer. The options are Work Information, Power Management, Computer Maintenance and Remote Control.