How to Install Configure Integrate SolarWinds Patch Manager. In this post, I'm going to cover the installation and configuration of SolarWinds Patch Manager. If you're specifically looking for the best solution for 3rd party application patching.
Something like, how can we patch 3rd party applications without much headache. The following post would be helpful How to Tackle Your Java Vulnerabilities with the help of SolarWinds Patch Manager.
How to Install Configure Integrate SolarWinds Patch Manager
1. Download the trial version of   Solarwinds Patch Manager from here. How to Install Configure Integrate SolarWinds Patch Manager?
2. One another advantage of SolarWinds patch manager is that you can install it on your desktop. However, please note that Solarwinds doesn't support the patch manager web console on the same server as a WSUS Server. The installation process is very straight forward. I've selected express setup. This installs all programs and features including the patch manager server, console and web console.
Following are the prerequisites which are required for successful installation of SolarWinds Patch Manager. The patch manager installer will automatically take care of all the downloads and installations of prerequisites. NO need to download prerequisites separately and install.
(a) WSUS Console (b) Update KB2734608 for WSUS 3.0 SP2 (c) SQL Server Express 2008 R2 SP1 (d) SQL server 2012 System CLR Types (e) SQL Server 2012 Management Objects
3. SolarWinds Patch Manager setup will take 15-20 minutes depending upon your internet connectivity as this would require download of pre requisites and installation. Once you launch the patch manager it will ask to select the products features you're interested in using. WSUS Extension Pack and System Center Configuration Manager Extension Pack. This configuration will automatically take care of the integration of patch manager with SCCM and WSUS.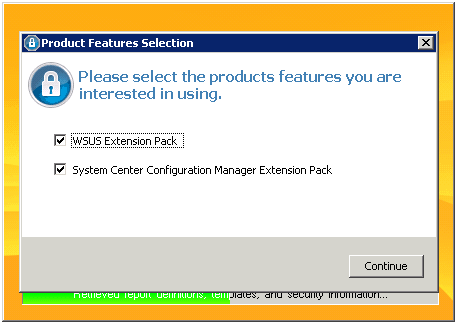 4. You can select the domains or work groups to manage with SolarWinds patch manager. If the domain or workgroups are not listed then you can add it manually using add button at the bottom of the screen.
On the next screen, you can provide the ConfigMgr site server details to register the site server in the Solarwinds patch Manager. After that, you need to provide the WSUS server details for WSUS integration. The next screen will ask you to create a patch management group which will be a virtual or logical group created for collection managed devices. The following screenshot will tell you about the three steps covered above.
5. The next wizard will help to configure 3rd party update pack. This service will enable automated synchronization of 3rd party catalogs and their respective updates and software packages. This would require an internet connection. This sync process will connect to the SolarWinds website to retrieve the list of a available catalogs and their respective vendors and products.
The following are the vendor products information discovered in my sync process : Adobe Systems Acrobat 11 Catalog, Hewlett-Packard Client Updates Catalog, Hewlett-Packard Server Updates Catalog, Dell Server Updates Catalog, Dell Business Client Update Catalog, Adobe Systems Reader 10 Catalog, Adobe Systems Acrobat 10 Catalog, SolarWinds Update (Notification Only) Catalog and Adobe Systems Reader 11 Catalog.
Select all the 3rd party products that you want to sync automatically and import them to Solarwinds Patch Manager. The Next wizard would be there to select the Sync schedule for the latest updates. There are more useful options like remove updates which are older than 60 days etc…
Provisioning of the WSUS server for publishing the packages is the next step. The signing certificate will also be published as required servers in the hierarchy. How to Install Configure Integrate SolarWinds Patch Manager.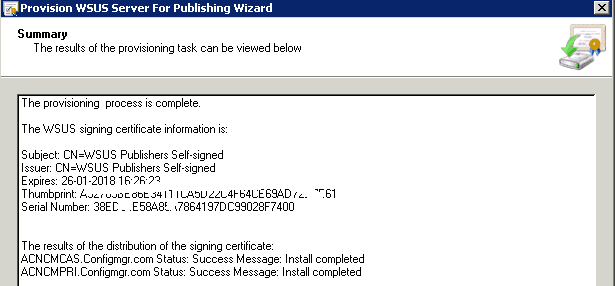 6. As mentioned in the initial post, I've selected Sun Java updates. In the following screenshot, you can see the packages available for Sun Java updates. How to Install Configure Integrate SolarWinds Patch Manager.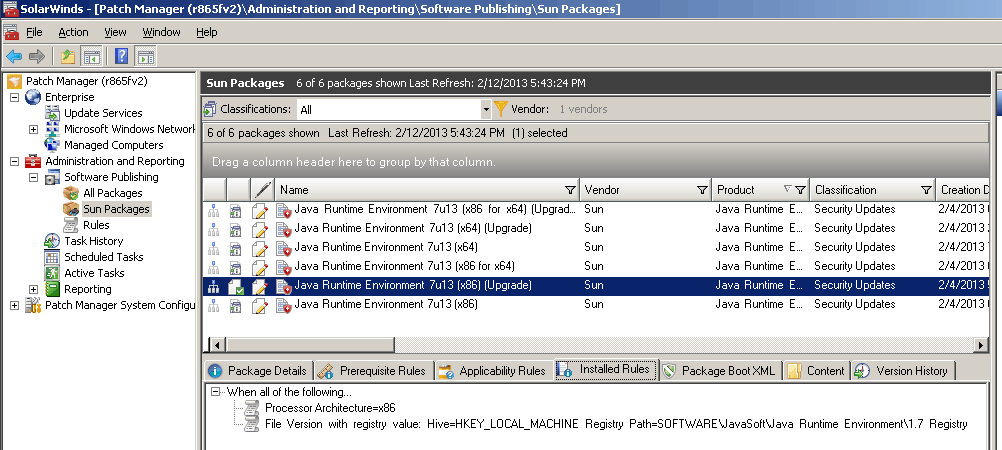 Resources
Free SCCM Training Part 1 | 17 Hours Of Latest Technical Content | ConfigMgr Lab HTMD Blog (anoopcnair.com)
How To Disable SCCM Application Deployment | ConfigMgr | MEMCM – HTMD Blog #2 (howtomanagedevices.com)