Today Adaptiva announced a new solution to help organizations to move to Modern Device Management. The Adaptiva OneSite Intune Edition provides Advanced Peer to Peer content delivery Solution enterprise network connected Windows 10 devices. Let's see more details about the solution.
Introduction
Have you been trying to work with Delivery Optimization or Connected Cache Servers to deliver the content downloaded from the internet? You know the challenges with those out of box solutions at this point of time.
Adaptiva OneSite Intune Edition helps an organization to utilize all the benefits of Adaptiva OneSite while managing your Windows 10 computers with Intune and Azure AD.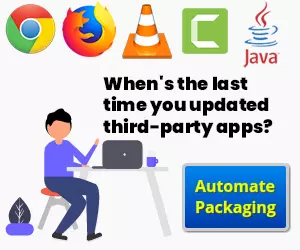 Adaptiva OneSite Intune Edition helps to quickly deliver the Win32 content using Adaptiva client and Intune Management Extension components.
So, you would be able to deliver patches, updates, and operating systems across a globally distributed enterprise network without hacking around.
Architecture
The high-level solution architecture diagram is given below for the Adaptiva OneSite Intune Edition. More details available in Adaptiva OneSite Intune Edition documentation.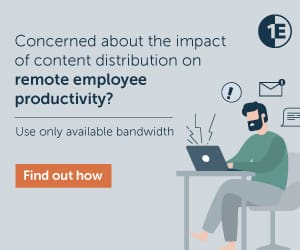 Azure Storage/CDN + Intune Services
Adaptiva OneSite server
Peer to Peer clients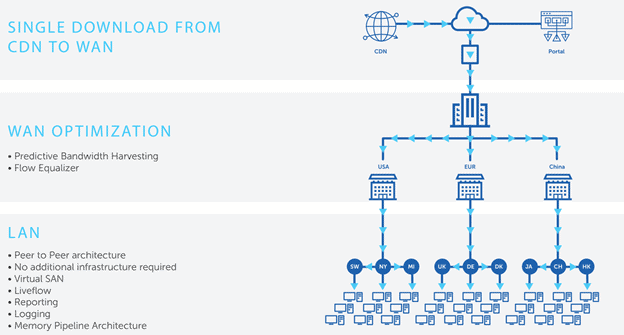 This step is to prepare for the Adaptiva content library in Azure. You need to have Azure Global admin and Intune admin access to configure OneSite Intune Edition.
You can deploy any of the following types of apps as Intune P2P apps and perform peer to peer distribution. More details available on Adaptiva OneSite Intune Edition documentation.
Any EXE installer
Any MSI installer
Any Script-based installer
End-User Experience – Peer to Peer Content Delivery Solution
Let's see what the end-user experience with the Adaptiva OneSite Intune Edition advanced peer to peer content delivery solution would be. So, the end-user won't notice any changes at all.

Resources – Webinar