Let's check Intune Settings Catalog Profile Report from Intune Portal, aka Endpoint Manager portal. The Intune settings catalog profile report provides an overall view of device configuration policies for better reporting and monitoring, the settings catalog overview page view will provide a quick glance at the status of your new settings catalog policy and properties all in one place.
The updated design simplifies the overview page into one summary chart where you can view the state of targeted devices. The data within the summary operates in near real-time and refreshes automatically and allows drill down into the detailed report, which offers consistent data on devices and users. In settings catalog profile, you will also get an option Duplicate to create a copy of an existing setting catalog profile.
The Intune Settings Catalog is the best place to go for all the policy settings in Intune (MEM). Microsoft recommends using setting catalog profiles to create and manage security policies for all Intune managed Windows devices. You can find more here list of Intune Default and advanced reporting details.
How to Check Intune Settings Catalog Profile Report from MEM Portal
Let's check the steps to view a summary for device configuration profiles targeted –

Login to Endpoint Manager Intune portal https://endpoint.microsoft.com/#home
Navigate to Devices -> Configuration profiles.
In the list, select the policy you created using the Settings Catalog to check the report. The Profile type column shows Settings Catalog.
For Example – I am selecting Disable PST Access to Outlook Profile, To make it easier to find specific settings, You can search for a keyword, such as Outlook, and search for specific settings.


When you select the policy, the device status shows. It shows a summary of your policy state and the policy properties. Select View report. The data within the summary operates in near real-time and refreshes automatically.
Note – You can also change or update your policy in the Configuration settings section.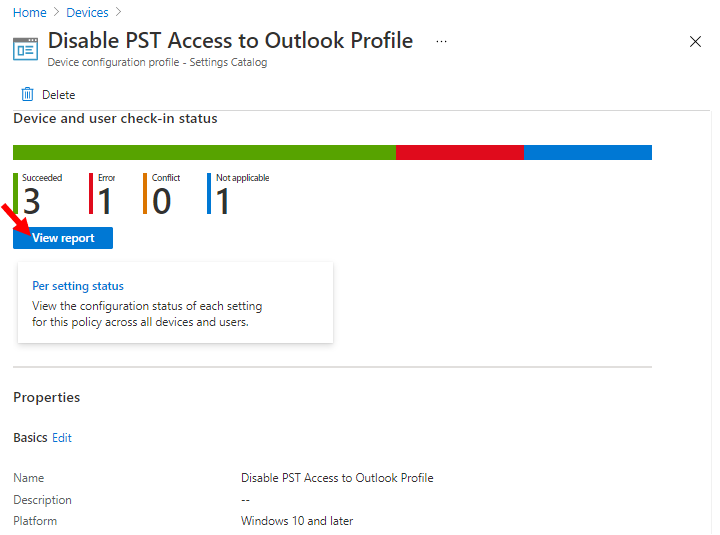 The report shows detailed information, including the device name, the policy status, and more.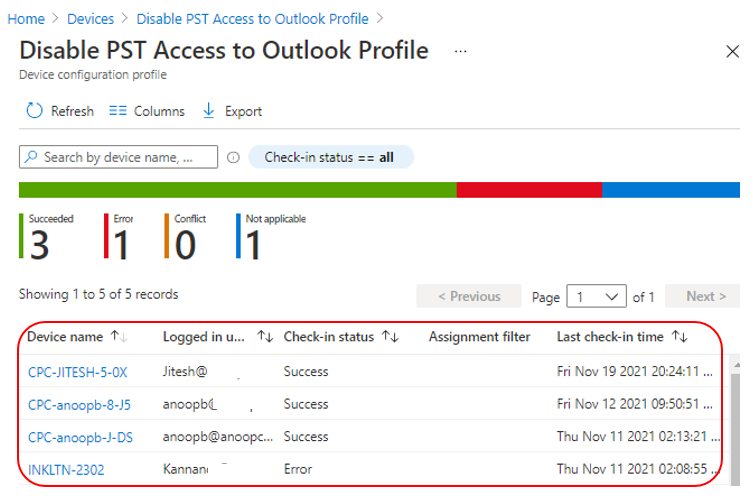 You can click on Check-in status located here to narrow down the report based on deployment status. The Check in status allows Intune admin to filter policy status based on following available options –
Sucess
Error
Conflict
Not applicable
Unknown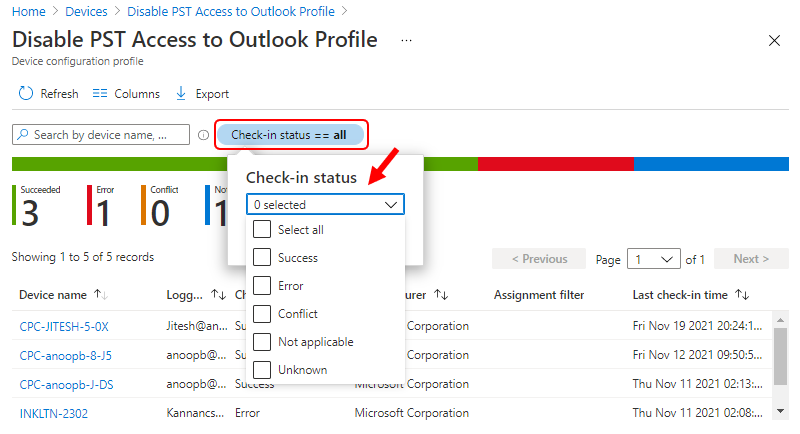 Use the Columns property to add or remove columns from the generated report. Click on the Columns, A flyout displays, here you can Check or Uncheck the columns that you want to include. Select Apply to update and Click Export to generate updated report based on selection.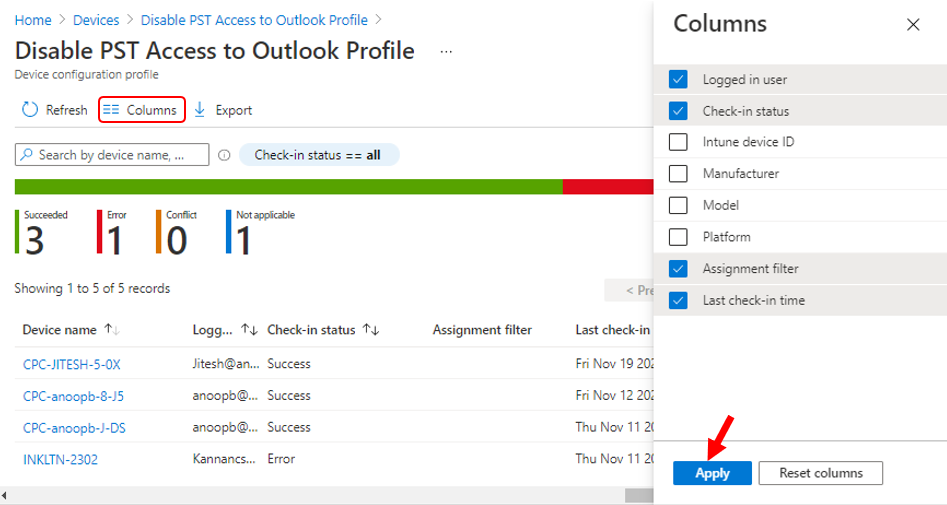 You can quickly export all selected columns and rows with filters applied to a compressed csv file. Click on the Export. The popup will appear with the following message when exporting configuration policy devices report, Click Yes.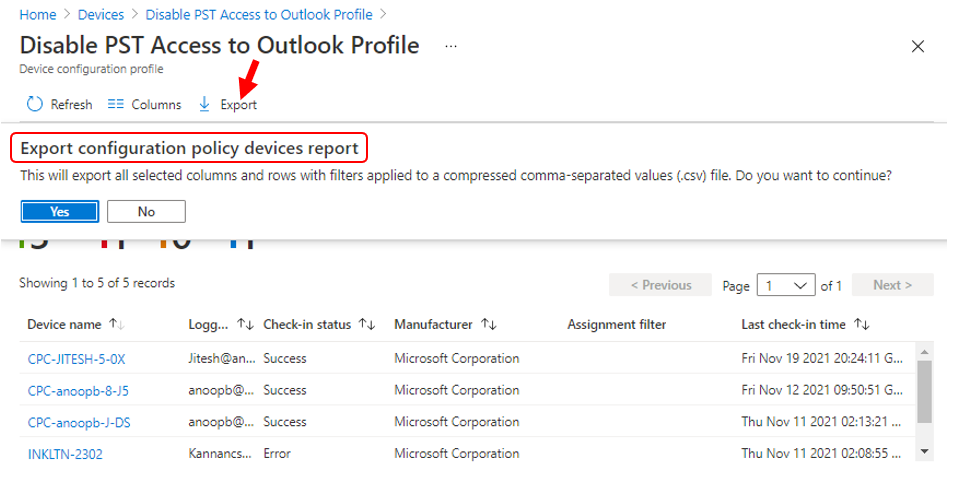 A notification will appear automatically in the top right-hand corner with the message Export in progress.
The configuration policy devices report compressed csv file will added to your download tray and automatically save to your computer and a notification message will appear Export completed. Extract the downloaded file to view the report.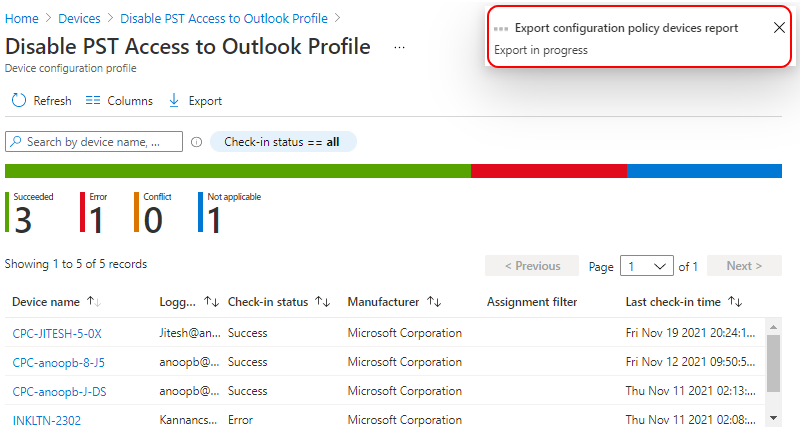 You can select a specific device to see the setting that failed and a possible error code details.
In device, You can check the Event log path to collect more information – Applications and Services Logs – Microsoft – Windows – Devicemanagement-Enterprise-Diagnostics-Provider – Admin.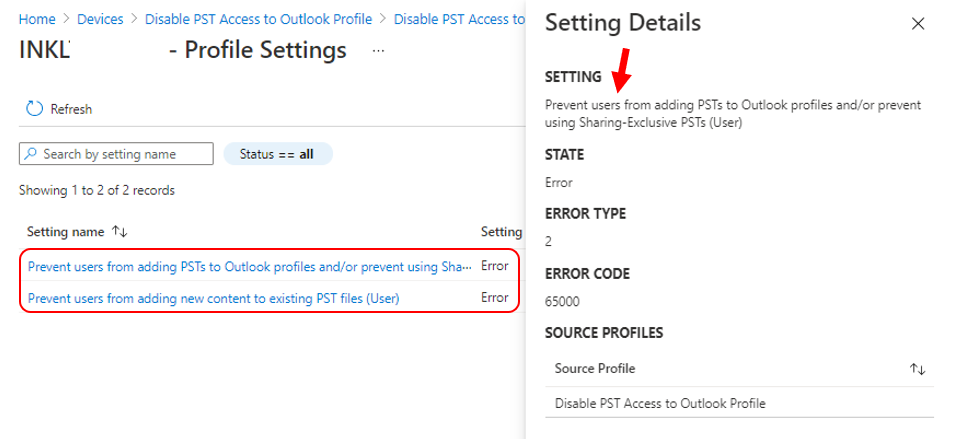 You can find additional reporting with the same upgraded controls for settings catalog policies in the new troubleshooting focused Assignment Failures report and the Device Configuration node under Monitor when selecting an individual device from the All Devices list.
Author
About Author -> Jitesh has over 5 years of working experience in the IT Industry. He writes and shares his experiences related to Microsoft device management technologies and IT Infrastructure management. His primary focus area is Windows 10, Windows 11 Deployment solution with Configuration Manager, Microsoft Deployment Toolkit (MDT), and Microsoft Intune.