In this post, you can learn to create a policy with Intune Settings Catalog. The 2101 Service Release of Microsoft Intune added a new feature settings catalog to make it easier for MEM Admins to customize, set, and manage device and user policy settings.
Settings catalog adds functionality for managing and deploying policies, making it easier to find specific settings and simplifying the multiple places where settings are exposed.
Starting with Intune Service Release 2206, the Settings catalog is generally available (GA) for Windows and macOS devices.
This helps the product team continuously provide valuable feedback about the new feature in the preview before the Microsoft product team finalizes the features.

When you create the policy, it creates a device configuration profile. You can then assign or deploy this profile to devices in your organization. If you want to turn off Windows 10 News and Interests on the Taskbar using MEM Intune, You can check out the post on managing settings with the Settings Catalog.
Following blog posts will help you with Intune troubleshooting tips for device-based security policy deployments:
What is Settings Catalog in Intune?
The settings catalog lists all the settings you can configure in one place. This feature simplifies creating a policy and seeing all the available settings. More settings are continually being added.
There are a lot of improvements that Microsoft made with Intune settings catalog policies. The settings catalog policies avoid any parity issue between Intune and Windows 10 CSP policy support. There was a big parity issue between Windows MDM supported vs. Intune supported CSP policies in the past.

Most Intune admins used custom policies to catch up with this parity issue between Intune Vs. Windows MDM parity issue. This was giving organizations a lot of overhead in terms of managing policies.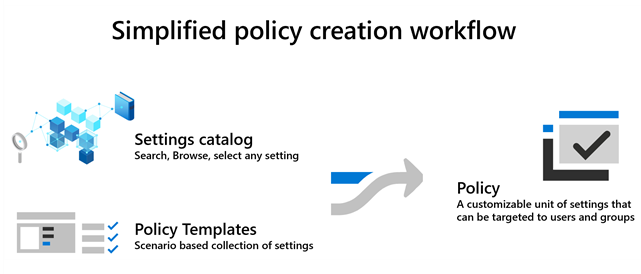 Supported Platforms
This feature is supported for the following systems –
macOS
iOS/iPadOS
Windows 10/11
How to Configure Settings Catalog profile?
Let's check the steps to create a policy and shows how to search and filter the settings in Intune.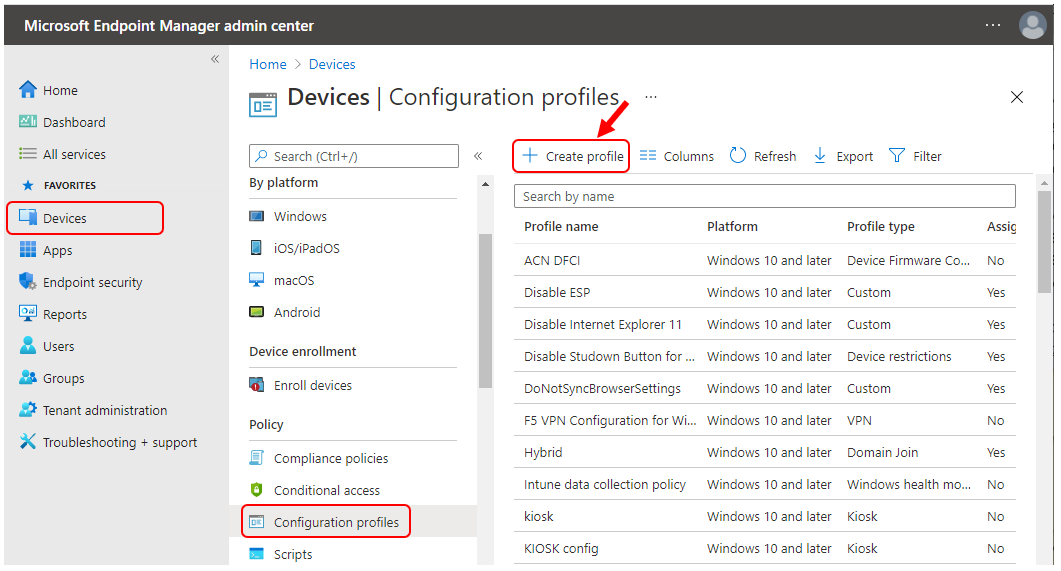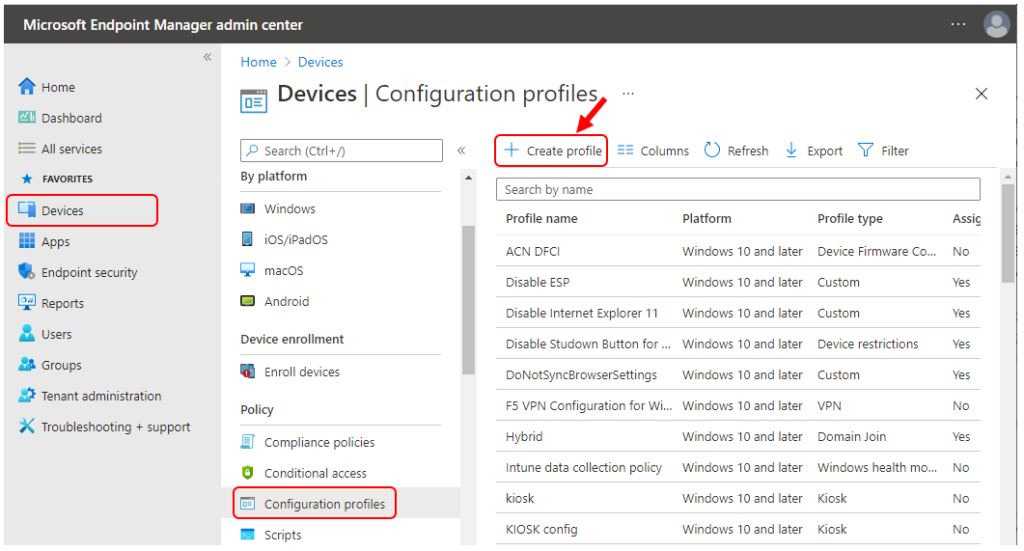 In Create Profile, You can select Platform: Select macOS or Windows 10 and later and Profile: Select Settings catalog (preview). Click on Create button. For Example – we have selected the platform Windows 10 and later.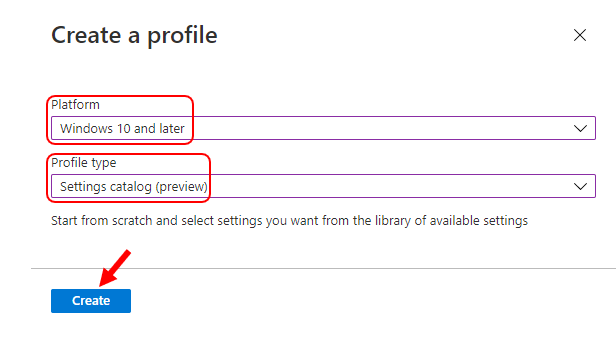 In Basics, Specify a descriptive name for the profile, a description (optional), then select Next.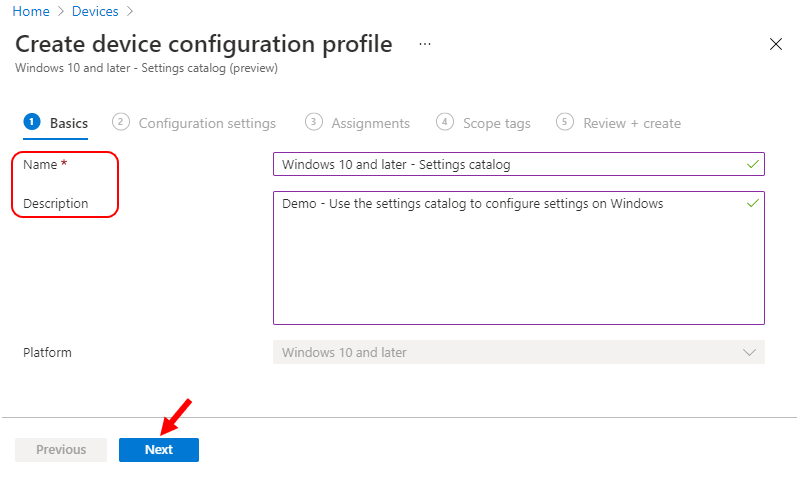 In Configuration settings, select Add settings.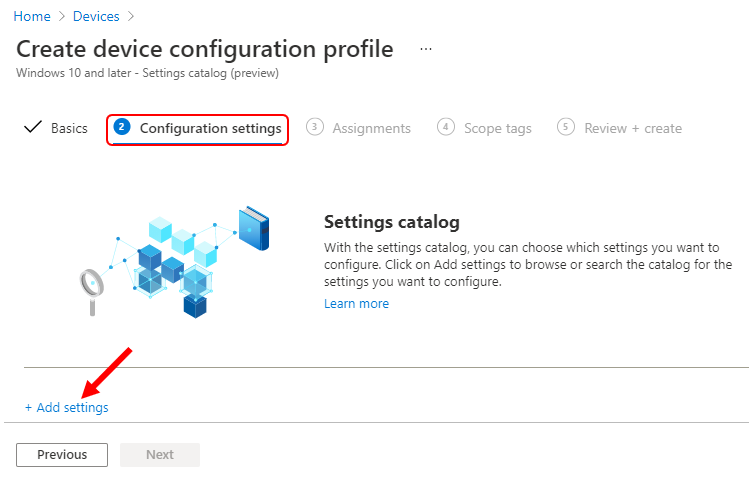 In the settings picker, select a category to see all the available settings. You can browse by category or scroll through the list with available settings to find the settings.
Note – The Settings Picker will allow you to search or browse to select any settings available in the settings catalog for configuration in your policy.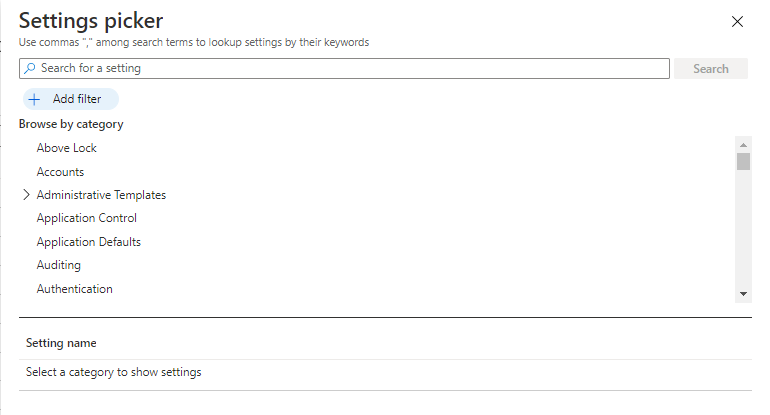 Use Search to find specific settings
There are thousands of settings available in the settings catalog. To make it easier to find specific settings, use the built-in features.
In your policy, use Add settings > Search to find specific settings. You can search by category or a keyword, such as Lock Screen.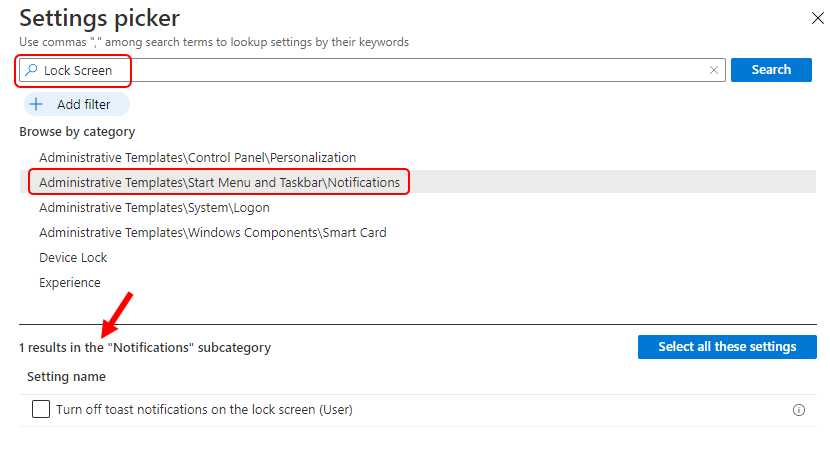 Filtering Policy Settings
The new settings catalog filter allows Intune admin to use filter settings to narrow down the search based on the Operating system edition.
In your policy, use Add settings > Add filter. Next, select the key, operator, and value. In value, you can filter Windows 10 OS editions. This means you can set the filter for Windows Enterprise and see all settings applicable to Windows devices running that edition of Windows 10.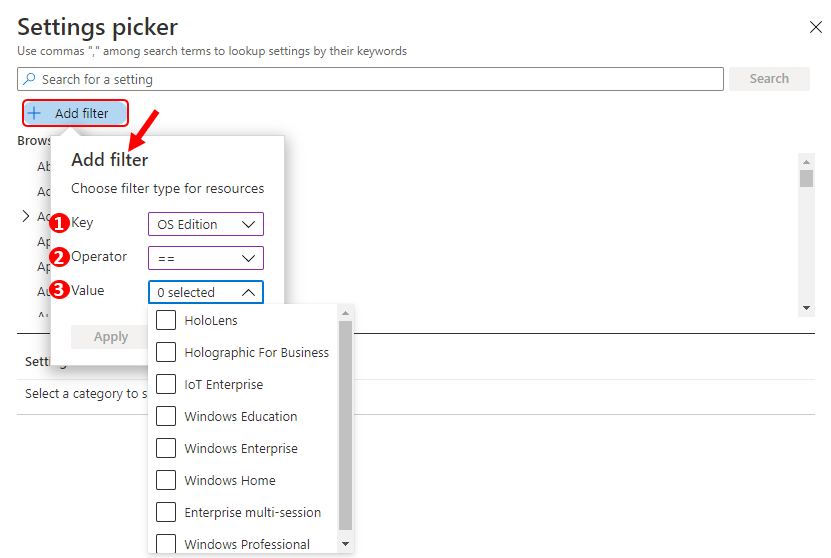 Select any settings you want to configure. Or, choose Select all these settings. For example, you have selected Power to see all the settings in this category. After you add your settings, close the settings picker.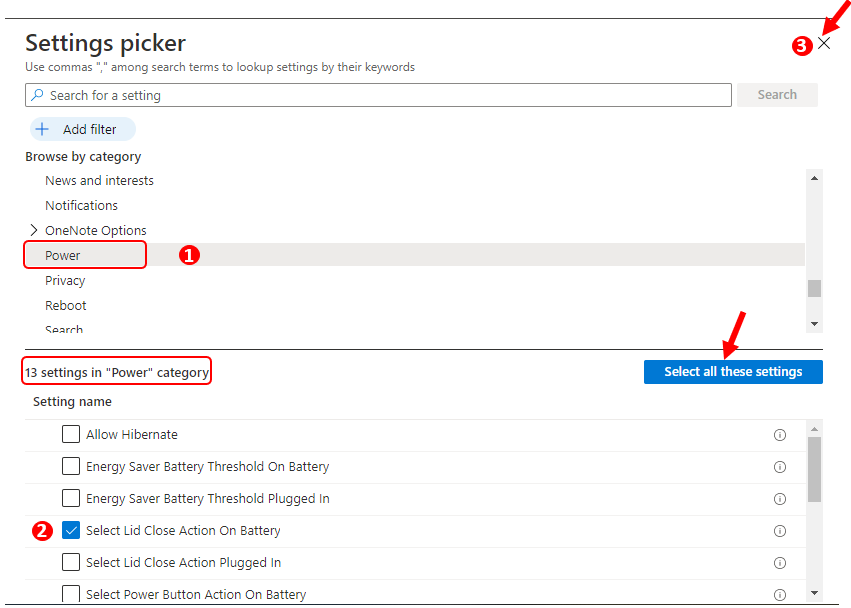 All the settings are shown and configured with a default value. Select the minus if you don't want to configure a setting.
When you click on the information icon located on every setting, It will display tooltip text and values-based directly to help you understand exactly what each setting will do when configured.
In the settings catalog, any setting not in your policy will be considered not configured. Removing a setting from an existing settings catalog policy will not only remove that setting from the policy, but also remove the previously set enforcement from assigned devices on the next device check-in.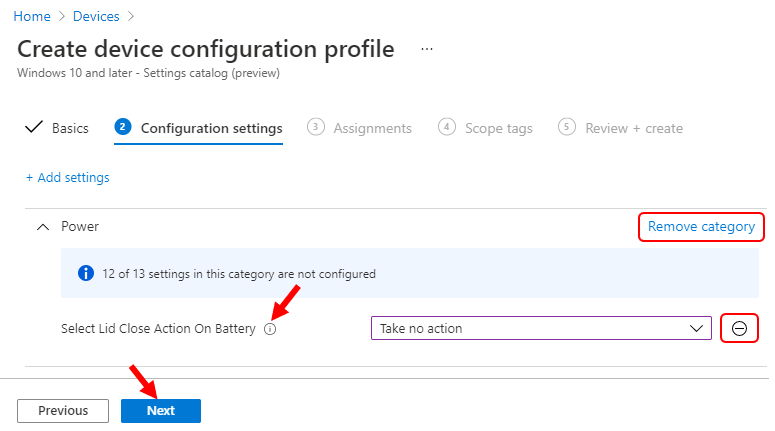 In Assignments, select the users or groups that will receive your profile. Select Next to continue.
In Scope tags, you can assign a tag to filter the profile to specific IT groups. Add scope tags (if required) and, click Next.
In Review + create, review your settings. When you select Create, your changes are saved, and the profile is assigned. The policy is also shown in the profiles list.
The next time the device checks for configuration updates, the settings you configured are applied.
Author